Reading Time: < 1 minute
Spartan Kids is calling out families with children from four to six years old to join in on their classic kids course.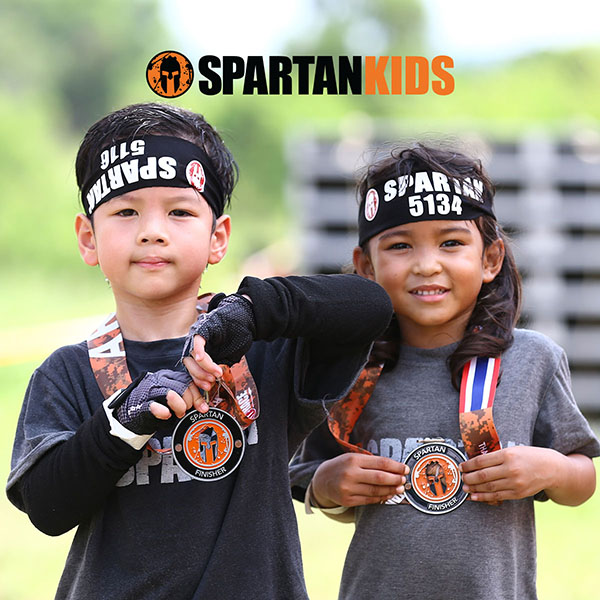 Parents, of course, can't miss the fun, they will be able to run with the kids! Spartan Kids will be sending the Male & Female Competitive Heat winners of this year Kids Race to represent Hong Kong at the first ever Spartan Kids World Championship in Nevada, Las Vegas!
The Winner Package includes:
Round-trip flights for two individuals (parent/kids competitor) to Las Vegas
3 nights hotel accommodations in Laughlin, NV
Breakfast and dinner daily for parent/child
Entry to the Kids event
"Each year, Spartan motivates more than 300,000 young participants to step outside of their comfort zones on the race course and with OCR's growing popularity, we wanted to add this new challenge,"
said Spartan Kids Race Director Charlz Ng.
"For the first time in the sport's history, The Spartan Kids World Championship will bring kids from all over the globe together to celebrate fitness and have some fun while competing against their peers and we're excited to watch it unfold in Laughlin."
The kids race is all about encouraging kids' passion towards sports and active living. Spartan aims to nurture their will to accept challenges. If a spartan kid racer has joined the race for three times in the same calendar year, they will be rewarded a Spartan trifecta medal. This is a big accomplishment in their young age and motivation to compete more races in the future. All the kids are welcome to take on these challenges.
Register here for the Hong Kong Race https://www.spartanrace.hk/en/race/detail/4457/overview?filter=kidsMore information about Spartan Kids World Championship: https://www.spartan.com/en/race/detail/4011/overview?filter=kids