Reading Time: 2 minutes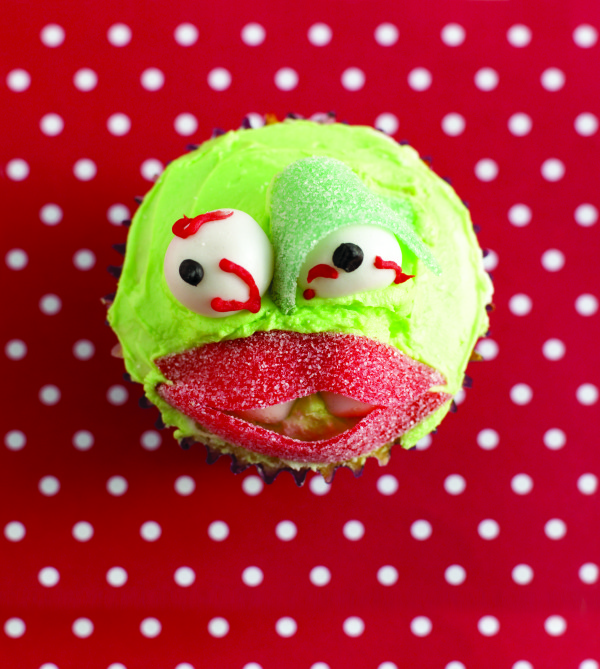 ---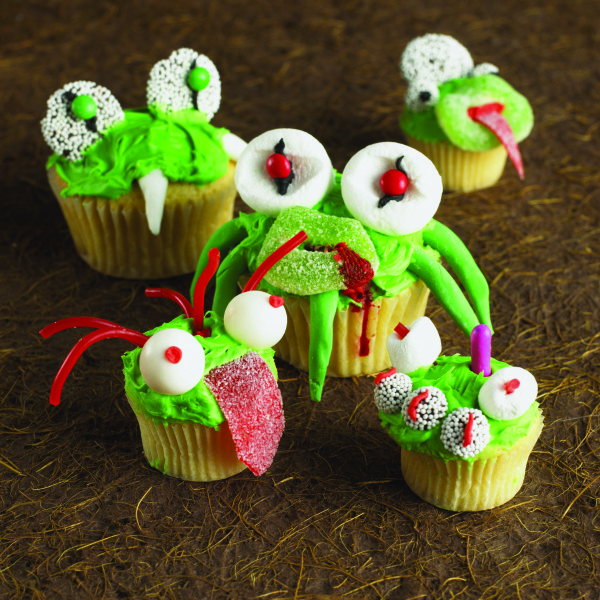 Halloween Eyeball Cupcakes 
Makes 20 cupcakes
Your children will enjoy creating each monster's face
with sweets. Will they be friendly or scary? Let your
children decide. 
• 125g soft margarine
• 125g caster sugar
• 2 large eggs
• 125g self-raising flour
• 1 tsp vanilla essence
• 1 tub creamy vanilla frosting (available in supermarkets)
• Green food colouring
• Assorted sweets
Cream the margarine and sugar together until light and fluffy, then beat in the eggs one at a time together with a tablespoon of flour. Add the vanilla essence and fold in the remaining flour. Line a bun tin with paper cases and half fill each case with the mixture. 
Bake in an oven preheated to 180C/350F for 12 to 20 minutes. You can tell they are done when they have risen up, are golden in colour and spring back into shape when pressed with your finger. Remove and cool on a wire rack.
Colour half the frosting green by mixing in some green food colouring. Spread the green frosting over the top of the cakes and have fun with your children decorating with sweets.
---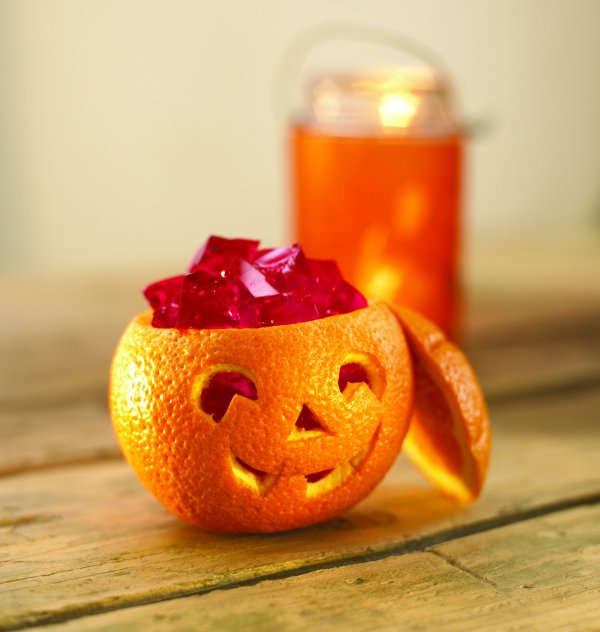 Pumpkin Oranges
Serves 6
• 6 large oranges
• 2 x 135g/5oz packets of jelly (gelatin)
Prepare the jelly according to the packet instructions, but using slightly less water so it is a little firmer. Then put in the fridge to set.  
Cut a slice from the stalk end of each orange. Cut
out eyes, a nose and a mouth shape using a sharp,
pointed knife.  
Hollow out the oranges using a small sharp knife
and spoon so that you are left with just a shell. Fill with chopped jelly.
---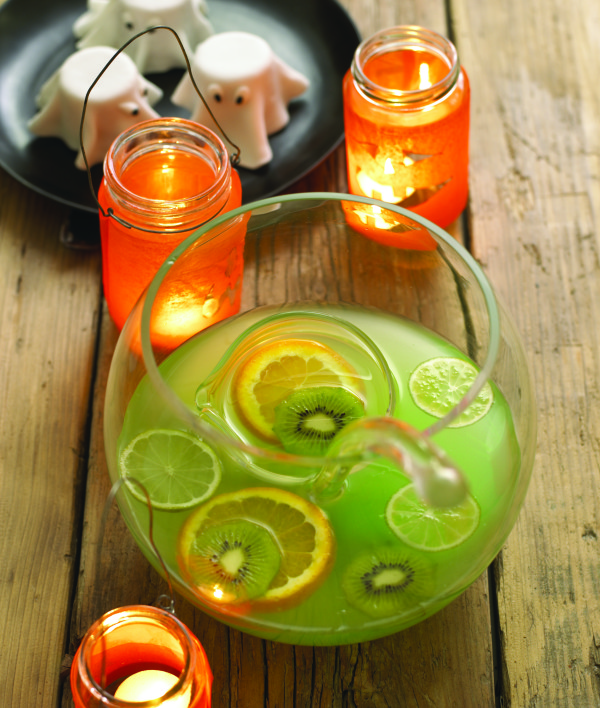 Green Slime Lemonade
Serves 6
Homemade lemonade tastes great and it's easy to prepare. Add a few drops of
food colouring to give it a more murky and slimy look…
• 1 cup sugar
• Half cup hot water
• 6 large lemons
• 1 1/2 pints chilled water
• A few drops of green food colouring
• Slices of lime, orange and kiwi
To make the syrup, put the sugar in a heatproof bowl and add the hot water. Stir to dissolve the sugar, then set aside to cool. Roll the lemons. This helps release the juice. Squeeze the lemons – you need 8 fluid ounces of juice. Add the sugar syrup, chilled water and a few drops of food coloring. Pour the juice into a round glass bowl and decorate with slices of lime, orange and kiwi.
---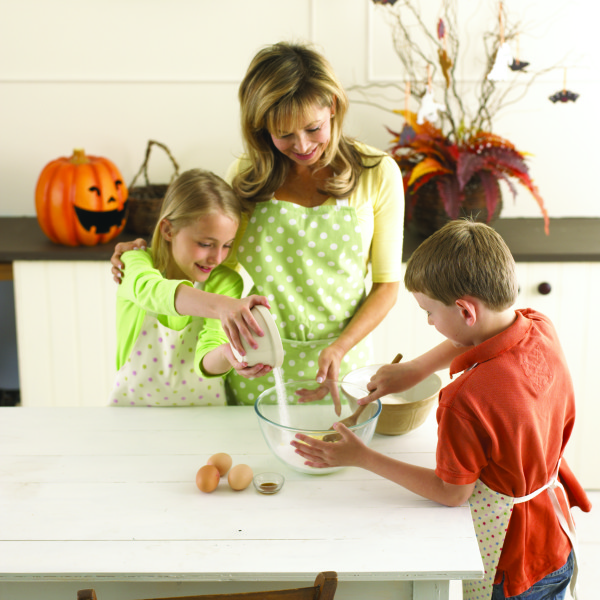 Annabel Karmel is the UK's best-selling author of books on baby and children's food and
nutrition. She is an expert in devising tasty and nutritious meals for children without the need for parents to spend hours in the kitchen.