Reading Time: 6 minutesMum Pam Golafshar was overjoyed when she received acceptances for her eldest son to study at not one, but two private English-speaking schools in Hong Kong. With applications at an all-time high, Pam, like many Hong Kong-based parents, had spent long hours worrying about the future of her son's education and agonised over the admissions process. But she soon realised that the acceptances were only the first hurdle: the cost of sending her son to school soon became a bigger stress for Pam, a freelance designer, and her husband, an English teacher. High fees put school out of reach this year and Pam has decided to homeschool.
"We can't afford it right now," says the mother of two.
Pam has considered taking more work, or changing roles in a bid to bring in more funds. Now she knows she'll have to make adjustments to her current work-from-home schedule to ensure she can make time for her work, her eldest son's education and caring for her toddler.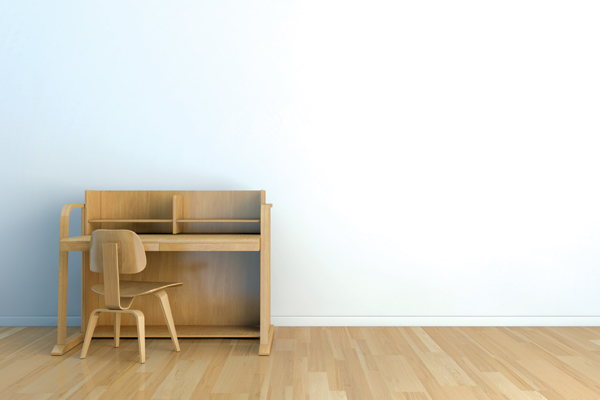 The flexibility that homeschooling offered made for the best option. "I'll homeschool him in the morning, working one-on-one," she says about timetabling lessons, "and it'll be the office in the afternoon." Pam, who turned to the internet, other homeschooling families, and a book called 100 Top Picks for Homeschool Curriculum to help select a curriculum for her son to study this year, is excited by the prospect of becoming an educator, but doesn't think homeschooling will be a long-term solution. She hopes the family's financial situation will have changed in a year to accommodate private schooling. "I don't plan on doing it beyond then, but if it's my only choice, we'll think again," she says.
Other parents, regardless of their income, decide that debentures and monthly fees are simply too excessive and are not willing to pay. "We were not going to pay US$25-30,000 per year for the girls to go to school. The company [that employed my husband] did not pay school tuition, so this was falling on us," says another homeschooling mum who prefers not to be named. She homeschooled her two children, then aged nine and ten, in Hong Kong for two years before moving back to the US, where they will soon be enrolled in public school.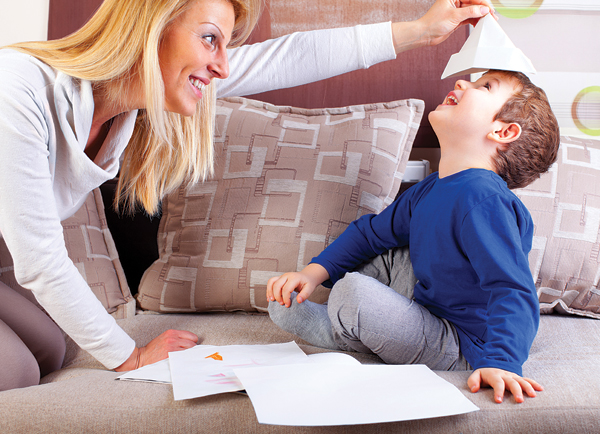 Convenience also played a part in the decision to homeschool. "Another reason that we found homeschooling was a fit for us is because we wanted to travel. We knew that we were only in the region for two years and wanted to make the best of it. Sometimes this meant travelling when school was still in session for the local kids. This was a huge advantage for us."
One of the biggest decisions was choosing a curriculum. After deciding not to pursue a religion-based choice – contrary to many homeschooling families in the West – she then decided that, with limited time in Hong Kong, concentrating on cornerstone subjects would help her girls most when re-entering the US system. After referencing books like What Your Sixth Grader Needs to Know and The Well-Trained Mind, she made maths and language arts the focus and also included science, history and spelling. She supplemented their home education by enrolling them in classes in sports and arts, which helped them meet new friends. She kept records of all the girls' work and achievements.
Implementing the curriculum and keeping everyone on schedule didn't prove an issue, as she says she is quite routine-focused usually. She also didn't try to play a "teacher" role different from her normal role. "I would never put on the teacher hat and take off the mom hat. I think that they go hand in hand," she says.
The undivided attention on her girls meant that she could answer more and specific questions that might have gone unanswered in a larger classroom. "I can say that even though there were tough times, I would not trade this time with my daughters for anything. I am quite lucky to have had two years to influence my children," she says.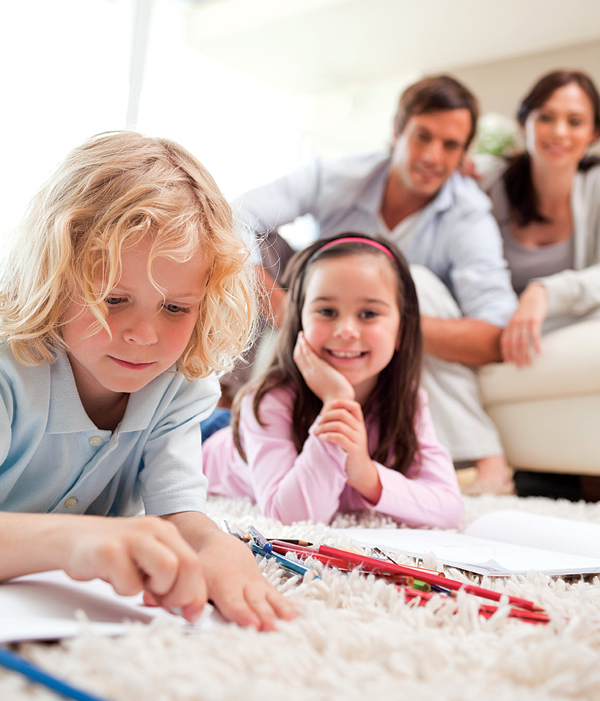 Home or away?
Whether homeschooling is born out of desire or necessity, the legalities of it in Hong Kong remain sketchy. There is no lawful obligation for the parents of children up to six years old to enrol them in any school, but it is required by law to enrol after this age, says Ruth Benny, who runs Top Schools, a school placement advisory service. However, Ruth (and other homeschooling families) says that if a family can make a case for their child not attending formal school, then Hong Kong's education board may show leniency and be able to make concessions. Each case, though, is highly individual.
One way to get around this is by opening a school. Sound like a stretch? Not to Peck Leng Chan-yeo. "I'm not an educator, I'm just a very passionate mum," she says. A few years ago, Peck Leng decided to open Almitas Academy in a commercial building in North Point.
Peck Leng had homeschooled her two boys until the age of six, and saw them flourish. Her philosophy at home centred on whole learning, incorporating a sound academic base with a well-rounded character – beliefs that she brought to her school.
Peck Leng says many parents want more input into how their children are educated, but have little opportunity or experience, and don't know how to start. "A lot of parents would like to be more involved in their child's education, but they are scared," she says.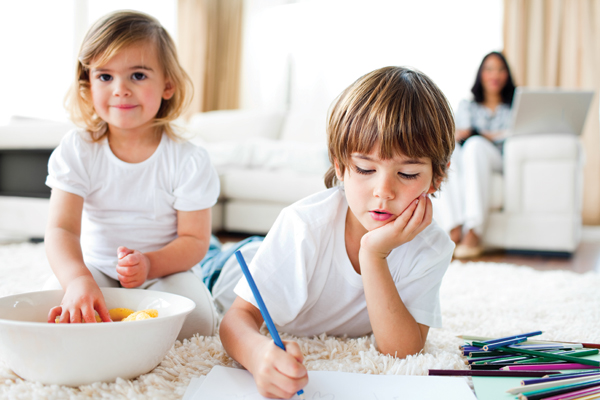 Make learning fun
Homeschooling can be as loose or as structured as desired, thinks Sangeeta Soni, another mum who has homeschooled her three children to primary level. Her twins, she says proudly, have never been enrolled in kindergarten, and homeschooling hasn't held her children back.
Sangeeta says she started instructing phonics while her younger twins were still in highchairs "with their slushy food," and they soon read a level above what's considered usual for their age. But teaching has always been fun, says Sangeeta, who taught through games and around the subjects that her children were naturally curious about. "It's not like we sat around a desk counting and chanting," she says.
Supermarket trips were an ideal start for learning about countries of origin and even flag recognition, says Sangeeta, who suggests parents can use even an outing to the park as a jumping-off point to educate. "If they've seen a frog in the park you can learn about life-cycles or habitats," she says.
Those who oppose homeschooling worry that teaching at home stifles children's social skills. Sangeeta admits that her children can be shy, but says it isn't fair to blame that on homeschooling when, in fact, that could be their natural personalities. She also enrolled her children in extracurricular activities that involve them with other children. Some homeschooling families meet to take children on group outings.
Help for homeschoolers
For parents considering homeschooling – either through choice or necessity – there is a wide array of resources on the internet to draw on. Not only is there advice on the nuts and bolts of a child's education, such as selecting a curriculum, timetabling studies and devising effective teaching strategies, but there are also organisations that aim to help with the social aspects, such as forums and groups of homeschoolers who meet up for days out and to glean tips from others.
Tutors and study centres are also an option for homeschooling families to use if children need a little more help than parents can provide, or if children would benefit from a different approach to their studies. Another option on the educational landscape which has been a valuable resource for many homeschooling families is the Hong Kong International Learning Academy (HKILA) in Discovery Bay.
Head of the accademy Justine Barlow explains, "At HKILA, we offer a tailor-made approach to education. We know that one size does not fit all so we aim to teach to the students stage not their age. As a small school we are able to use our low numbers and high staff-to-student ratio to our advantage.
This enables us to offer a variety of education options including a flexible-schooling approach. While most of our students are enrolled with us on a full-time basis we do offer part-time school places. In some cases there may be reasons where a full day isn't possible for a particular student but in other cases families have chosen to enhance their homeschooling experience by enrolling part-time with us.
This means the learning that takes place at home is complemented with sessions at HKILA which gives the children a chance to join in group activities and enjoy the social aspects of being with other children.  Working part time in our school also allows children to learn from different adults who each have their own styles and unique ways of teaching and this variety is also beneficial. And of course it gives home schooling parents a break which can have a huge positive impact on their relationship with their child.
As well as part-time options we also offer tutoring for homeschooled children. This can be useful if parents want help with teaching in a specific subject area such as maths. We can also help by providing study materials, monitoring progress and advising on a number of issues, from curriculum choices to study methods.
And we have the space and facilities to help home schooled students in their independent learning, so they can come and use our classrooms for a change of scene when they are studying. We find this is very helpful in maintaining motivation. It provides a structure and a routine to self-learning which improves focus and attention."
So whether you are considering homeschooling because you want more say in what your child learns and how he learns it, or because the cost of schooling is prohibitive, or because you have been unable to secure a place in a school, you are not alone in Hong Kong. Getting a good education for your child is undoubtedly one of the biggest worries for parents. But as our homeschooling families show, getting a good education doesn't always have to begin and end in a mainstream school.