Reading Time: 7 minutes
STAYCATIONS in Hong Kong
Though it may feel like school just started, mid-term breaks are coming up! If you are planning to stay in Hong Kong and relax, we've come up with a few fun staycation spots you might want to consider to break up the time off. Check out the special offers and packages.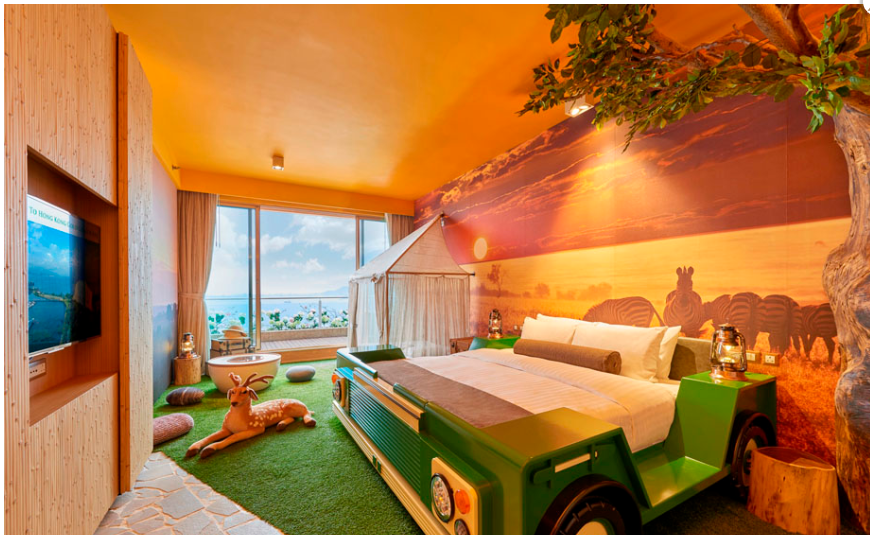 The Gold Coast Hotel Just a 30 minute drive from Central, this popular hotel has some really cool themed rooms sure to impress little ones and big ones alike. Choose from the Racing Car, Carnival, Safari, Pirate, Dinosaur, Princess, HK Tram or Outer Space themed rooms and have a blast. Packages typically include a breakfast buffet, extra bed, late check-out, adventure zone entrance, access to the water park, outdoor kids island, sand pit, swimming pools and gymnasium and a shuttle bus pick up from a few locations. Last-minute City Escape deals are 15% off, from $578/night. Themed rooms include extras like a themed afternoon tea set, themed workshop, gift for completing in-room treasure hunt and outdoor games/train ride/zipline. Rates for themed rooms from $2888/night. Green upcycled room packages, from $1998/night, let you enjoy a room full of eco-lifestyle products, eco-friendly toys and organic snacks (bring your own towels, toothbrush and toothpaste). More packages can be found on the hotel website.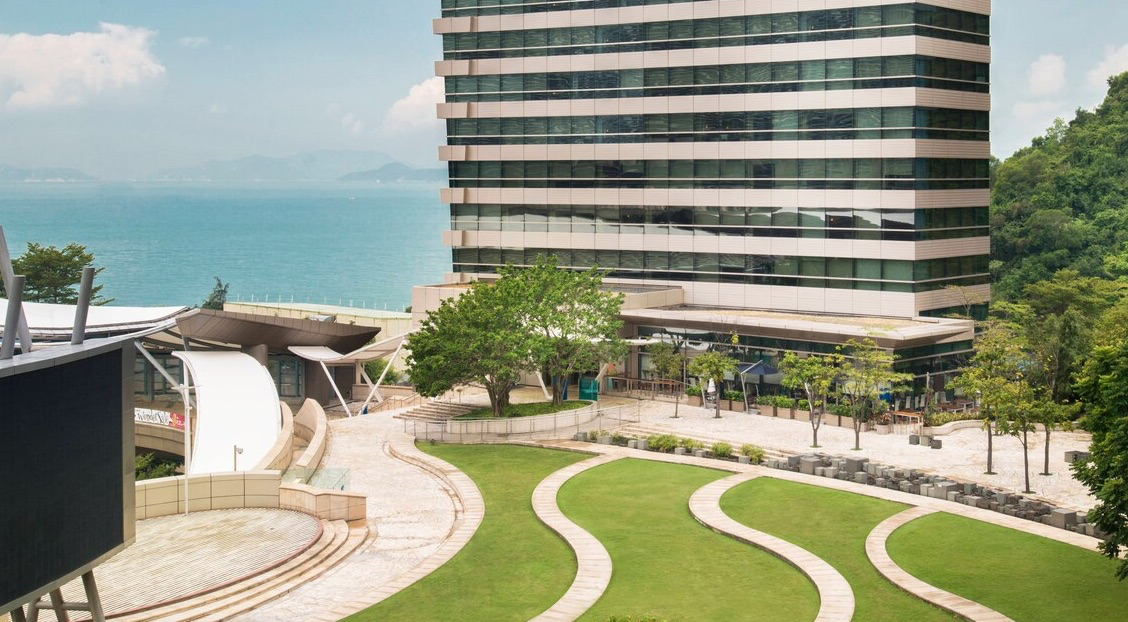 Le Méridien An urban resort located along the sea and nestled in the Southside of Hong Kong Island, Le Meridien Cyberport is surrounded by a gorgeously green backdrop. The outdoor swimming pool, five restaurants,two bars and a convenient hourly shuttle bus service to Central, makes this hotel ideal for staycations. With an indoor cinema nearby and the waterfront promenade, be sure to bring along scooters for some outdoor activity. The podium outside the hotel often features movie nights on weekends, perfect to keep the kids entertained and enjoy the beautiful Hong Kong autumn weather. Their Staycation package includes a Tesla HK Island pick up, buffet breakfast, bottle of sparkling wine and $200 food and beverage credit – rates from $1,350 – $3,450/night. Family staycation packages $1620-3720/night include: a complimentary extra bed or Indian Teepee sleeping tent, kids fun amenities, breakfast buffet for 3 persons, kids under 12 eat for free (when they dine with adults at Prompt restaurant),1 pair of Baia Baia Paris flip-flops for your child, late check out and complimentary shuttle bus service between hotel and Hong Kong station. Look for more deals on the website.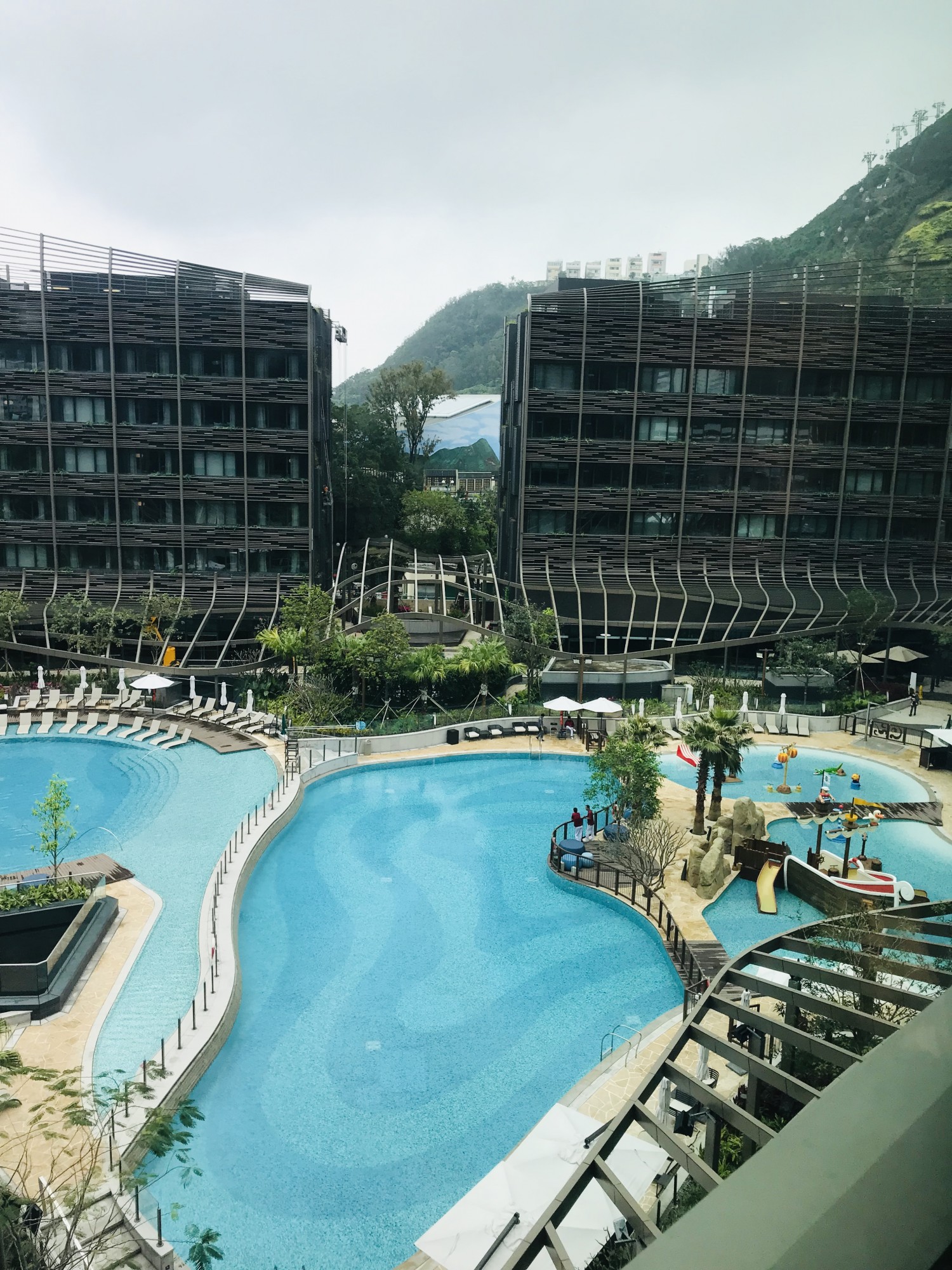 Marriott Ocean Park Located directly next door to Ocean Park, the Marriott Ocean Park resort hotel welcomes you with a 50-foot-tall aquarium in its lobby. There are themed rooms plus an array of suites to accommodate the whole family comfortably. Offering a spa, fitness room and a host of restaurants, you'll be pampered after a day spent in the park. Make sure to check out the kid's pool area with slides and water features and the playroom too. Deluxe suites and club rooms provide access to the chic M Club Lounge. The resort offers 5 excellent on-site restaurants, including a signature steakhouse. For other dining options and attractions, you're quite close to Wong Chuk Hang, Repulse Bay and Stanley. With rates from $2,000 – 4,000/night the Amazing Hong Kong Package includes a Deluxe Room, complimentary breakfast for two, a guided tour, one "M Passport" kids activity and one special edition Hotel Octopus card. The FEASTival Family Getaway Package rates start from $2180/night and include complimentary Ocean Park Tickets for two adults and one child as well as dining vouchers worth HK$1,000.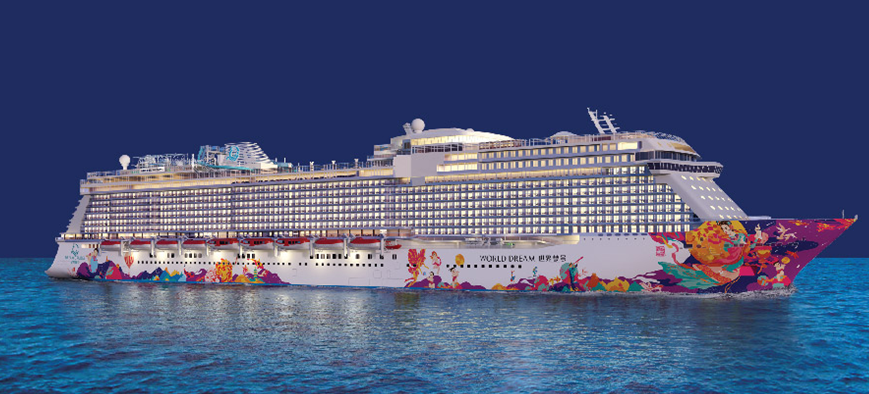 Dream Cruises Board one of the world's largest resort ships and enter a fun-filled leisure experience. Premium staterooms at sea, a relaxing spa, a waterslide park, climbing wall, mini-golf, rope course, basketball, world-class stage shows, creative as well as interactive learning play (for 2 – 12-year-olds), over 35 dining concepts, and many more unforgettable amenities are yours with an all-inclusive price. There's a promotion from now until 27 Dec 2019 with average prices from $1,278/person. Book Interior to Balcony Deluxe Staterooms with the 3rd and 4th guests per cabin at free base fare. Or if it's your birthday month, celebrate with fun treats on board. Genting Dream, World Dream, or Explorer Dream can take you to amazing destinations on your special day at up to 30% off base fare for all guests, a free birthday package, and free cruise-long Wifi for 2.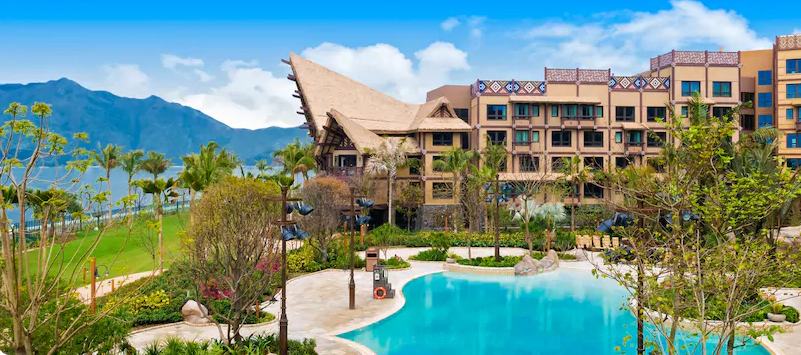 Hong Kong Disneyland Hotels Whether you chose to stay at Explorers Lodge, Hong Kong Disneyland Hotel or Disney's Hollywood Hotel, you will be treated to priority access to attractions and shows as well as exclusive entrance to the park to make your experience convenient and enjoyable. Make lasting family memories not only in the park itself but also back at the hotel where your little ones will love morning movie time with Goofy, poolside games and activities in the afternoon and evening story time. Explorers Lodge has exploration-themed rooms furnished according to the four unique tropical climates of Asia, Oceania, South America and Africa. Hong Kong Disneyland Hotel is a Victorian-style palace capturing the magic of all that is Disney. Here, you'll find delectable dining from around the globe, a fabulous pool and a garden maze in the shape of Mickey Mouse. Rates from $2,465/night. At Disney's glamourous Hollywood Hotel, indulge in an international buffet with Mickey and friends, take a dip in the piano-shaped pool or stroll through a lush garden courtyard of vintage cars and famous landmarks. Hong Kong residents can get some great packages of 20% off flexible room rates for 2-night stays. Booking online gets you a free room upgrade. Rates from $1,572/night.Room and park tickets packages give you priority access to shows and attractions, vouchers worth up to $380, designated park entrance, hotel activities and more. For 1 adult and 2 children, rates from $3,159 depending on which hotel you choose.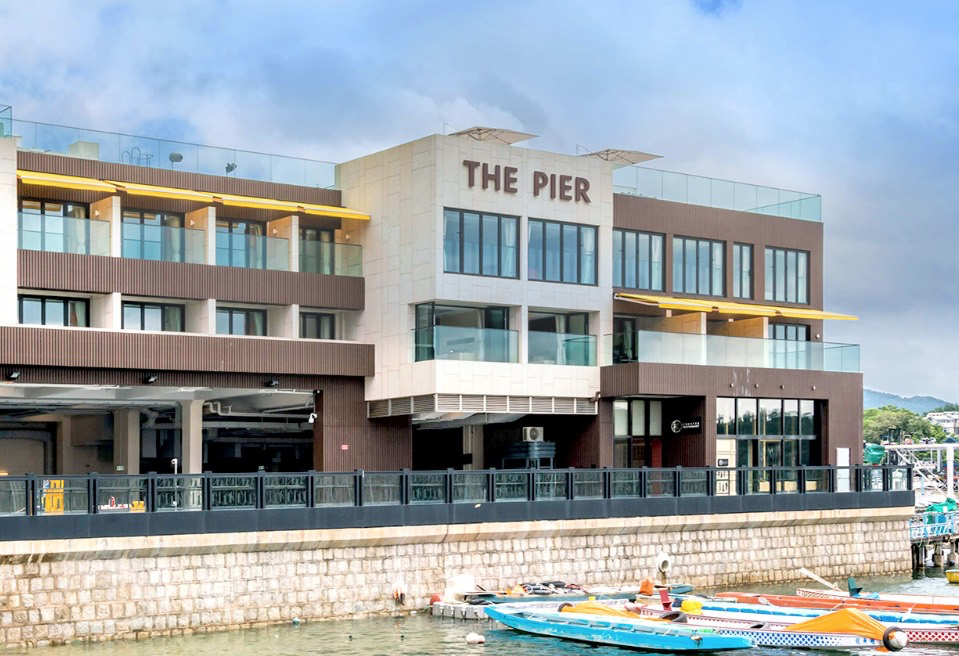 The Pier Hotel Situated on a jutting pier and located in Pak Sha Wan in Sai Kung, The Pier Hotel gives you access to country parks, beautiful islands and beaches around Sai Kung. Whether you like hiking, beach combing or boating, you will love the gorgeous guestrooms and suites (each with fully equipped kitchen, living and dining areas). There is a rooftop garden and a serene pool with stunning views. The Family Staycation Promotion on weekdays (Mon to Thu) start at HK$1,580 /night/ room and includes daily breakfast for 2 adults & 2 kids, kids welcome gift, kids amenities, free round trip kaito tickets to Trio Beach, shuttle bus service, use of outdoor swimming pool, use of gymnastic club and use of rooftop garden.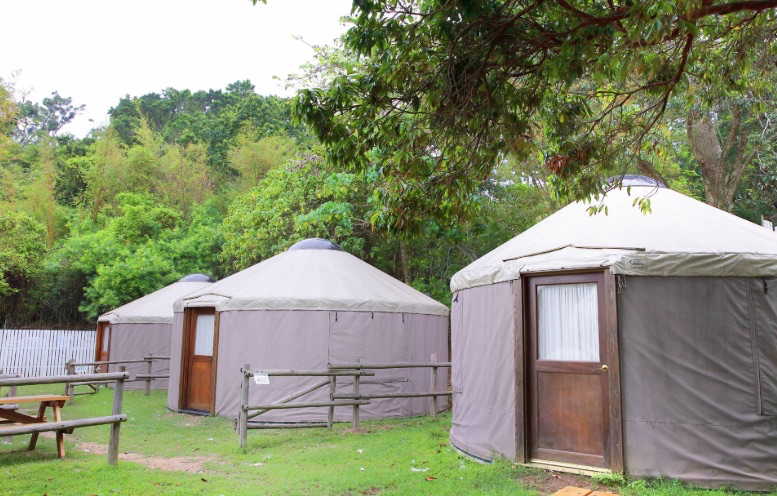 Green Getaway Saiyuen Get yourself a dose of island life and the great outdoors at this amazing outdoor adventure playground on the island of Cheung Chau. Choose from accommodation ranging from a Native America Teepee to a Geodesic Dome (for optimal star gazing), a Mongolian Ger, an African Safari Tent or a Romantic Tree Cocoon. You can even pitch your own tent if you're up for it. Plenty of fun activities are available for the whole family – ride a bike, pet goats, race ride-on electric cars, learn to make bubble waffles and try out some arts and crafts. Archery and a tree-top canopy walk might be fun for the more adventurous among you. Chung Yeung Festival Staycation Package Deal runs 5 OCT – 6 OCT or 6 OCT – 7 OCT. The package price is $2,299 for 3 persons and $2,599 and up for 4 persons or more. It includes disc golf activity, ice cream making, a fun family game and free use of the BBQ stove.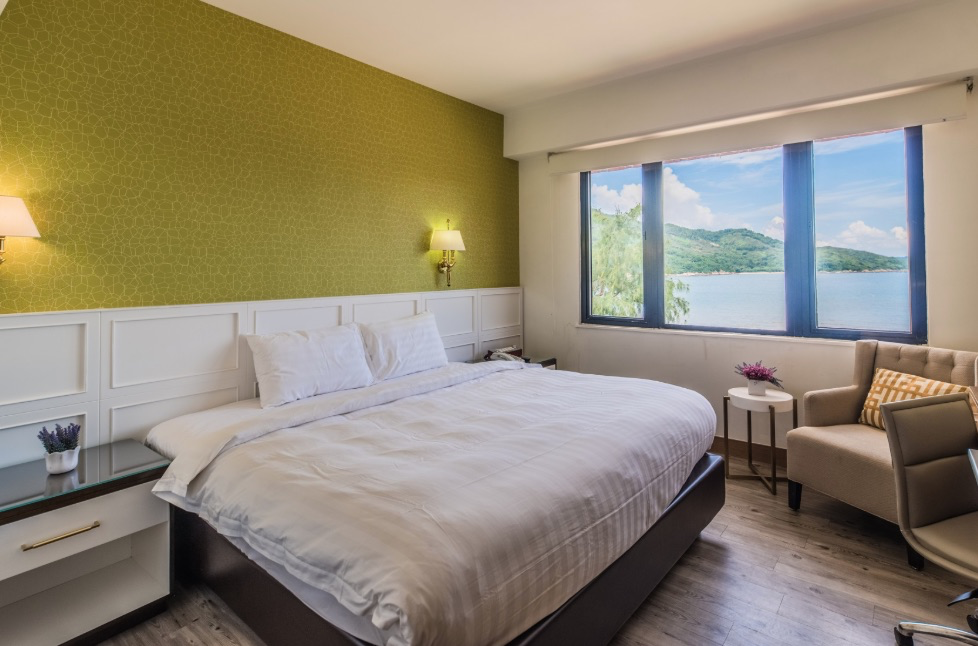 Silvermine Beach Resort Take a ferry to Mui Wo on Lantau island to find this hotel right when you step out of the ferry terminal. The hotel has bikes and will let you know where to go pedal your heart out. With a smaller kid's pool and larger adult pool, there's plenty of splashing to be had after a day out on the bicycles. Check out nearby waterfalls, lovely beaches and a variety of hikes too. If your birthday (or your pet's birthday) is in October, you're in luck for packages in the $838 – $1,238 range which include one night in a standard room (or pet friendly room), buffet breakfast for two, set dinner for two (or afternoon tea for two), birthday cake for you…or your pet. Day use offers from $500 might be a nice option to have an outing for the day and return home to sleep in your own bed. Airline & hospitality staff in are eligible for a discount of 30% off published room rates and 20% off on food and beverage consumption.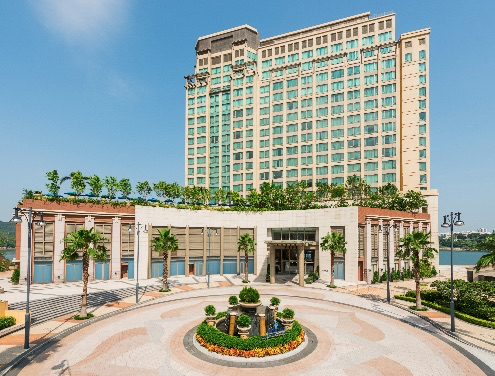 Auberge This hotel in Discovery Bay on Lantau Island has all the amenities you'd want for a truly enjoyable staycation. There's a Kids Club full of toys and games, a spa, gym, activities for little ones, horse carriage rides and meet the horses as well as bike-rentals. Not to leave out the outdoor pool, nearby white sandy beaches and hiking trails. Family-Friendly Freebies – this package allows a child under the age of 12 to stay for free when they share the same room with their parents and use the bedding provided. For our youngest visitors, a cot is provided free of charge. Rates from $1,490/night. Auberge also has a great offer for a Hong Kong Disneyland Family Package. Disneyland is just 20 minutes away from the hotel so it's a nice option to staying at the park. The package includes one-night in a Mountain View Room (with a complimentary extra bed for child aged 3-11 years old, daily breakfast for two adults and one child (aged 3-11), two 1-Day Hong Kong Disneyland General Admission Tickets (aged 12-64) and one 1-Day Child Ticket (aged 3-11). Priced from $2,488.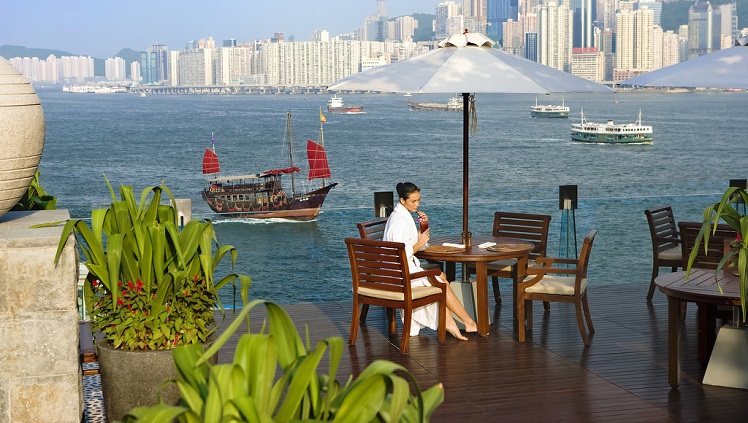 Intercontinental Hong Kong Stay at one of the world's top hotels with stunning views of Victoria Harbour and Hong Kong Island. You can expect impeccable service, luxurious accommodation and world-class Michelin star restaurants. The Intercon is an urban resort with a large outdoor swimming pool and a unique trio of infinity spa pools overlooking the harbor. Treat yourself and your family to a mini-break with Intercon's "Local Wanderlust" experience, applicable for HKID Holders. Arrive early and stay late with early check-in at 12:00 noon and late check-out the following day at 6:00 pm. That's 30-hours of relaxation and indulgence. You'll receive a guaranteed room upgrade, breakfast buffet and $1,000 hotel credit which can be used in restaurants & bars, for in-room dining or mini-bar or at the feng shui inspired I-Spa, plus additional discounts on spa treatments and food and beverage. Rates start from HK$2,455 + 10% service charge per night.
L'hotel Island South This hotel is very close to Ocean Park. They provide a variety of facilities, including everything from family rooms with two bedrooms, an outdoor swimming pool which both parents and kids can have a relaxing and fun moment in, to an award-winning all day dining restaurant. Their room prices are starting from HK$ 561/night. One offer specially made for a family of 4 is called the "QUALITY BONDING MOMENTS WITH B.DUCK SUMMER PACKAGE – FAMILY ROOM" Stay at B.Duck themed guest room with buffet breakfast at LIS Café for 4 persons starting at HK$ 1620/night.
HK$400 Food and Beverages Credit are included.