Reading Time: 7 minutesIn recent years, there has been a big focus on the disciplines of Science, Technology, Engineering, and Mathematics (STEM), and the addition of the Arts to the mix has been notable in what's now referred to as STEAM education. Schools, teachers, education boards and after-school providers alike are all abuzz with courses encompassing these subjects. It's a pretty hot topic in Hong Kong right now. But what do they mean, exactly?
What is STEM?
STEM education encompasses Science, Technology, Engineering and Math. STEM is a teaching philosophy that integrates all four disciplines together into a single, cross-disciplinary programme which offers instruction in real-world applications (as opposed to purely academic) and teaching methods.
The acronym STEM was first brought into use in 2001 by Rita Colwell, the first female director of the National Science Foundation (NSF), but the term was used even before that by a variety of educators. The USA and Europe have been promoting STEM education for years as a way to meet the future demands of jobs in these fields. Now, many countries around the world have joined the push for introducing these topics formally into the curriculum from kindergarten through high school. Even outside of school, there is now a huge number of opportunities to get children engaged in STEM/STEAM courses.
What is STEAM?
Simply, STEAM education is STEM with arts added. The addition of the arts to create STEAM was done for a very good reason. Independent studies demonstrate that students with a strong foundation in arts perform better academically, finding that, "on average, students who study the arts for 4 years in high school score 98 points higher on the SATs compared to those who study the same for half a year or less." The SAT is what's known as a Scholastic Aptitude Test, a standardised test typically taken towards the end of high school/secondary school used to measure the college readiness of students. The test is used in the US for university submissions.
In places like the UK and Australia, adding the arts was easy because educators viewed some topics as more creative design rather than a linear or rigid set of topics. Many schools these days aim to encourage more creative thinking and prefer STEAM while some remain steadfast in their desire to keep STEM separate since it's still a relatively new concept. Globally, the availability of technology has increased, and this gives more students the chance to incorporate STEM activities into their learning.
STEM/ STEAM Education in Hong Kong
Hong Kong is implementing STEM education in both local and international schools. It's very likely you've seen a greater emphasis on this over the past few years. International schools had a bit of a head start over local schools but with the Education Bureau backing the promotion of STEM education, local schools have more access to these programmes.
STEAM programmes are also seeing a rise in popularity as schools realise that children who learn an integrated and diverse programme excel better in their future. It is likely that STEAM will even surpass STEM in popularity!
The Benefits of STEM/ STEAM Education
One of the most important benefits of STEM/STEAM learning is that it develops problem solving skills. Children are encouraged to seek out solutions for real-world challenges. Through this process, they are encouraged to use critical thinking, collaborate with other students, employ creative ideas, use their imaginations and actively participate. They may face failure in some of their solutions, but this teaches resilience. On the other hand, when they have a win, that translates to immense self-confidence and empowerment. 
Whichever is on offer – STEM or STEAM – dive in. It's a wonderful way for children to learn and will only serve to enrich their school lives and their lives later on in life. Check out Playtimes Magazine this week as we unpack the different aspects of STEM/ STEAM education in Hong Kong! 
How Schools in Hong Kong Are Implementing STEAM Education
Nord Anglia

 
Why did Nord Anglia decide to start teaching STEAM to students? 
STEAM provides opportunities for students to explore problems more deeply, make stronger connections and a broader knowledge base. Such a powerful learning experience requires the learners to engage in inquiry, collaboration and creativity. A STEAM education encourages students to think outside the box with hands-on learning, which echoes very well the renowned Massachusetts Institute of Technology (MIT)'s motto "mens et manus" (mind and hand in Latin). At Nord Anglia we want our students to develop a love of learning and the excitement generated by engaging in STEAM projects supports this.
What are the advantages of a STEAM education? What skills does it develop? 
Whereas a more traditional curriculum breaks up learning into various disciplines, such as Science or Maths, a STEAM education adds an interdisciplinary dimension to teaching and learning. When a student's learning experience across these subjects is coordinated around shared themes and issues, it gives context to learning and makes it relatable to real-life. Students develop important skills for the future, such as their ability to collaborate, think critically, problem solve and be creative.
What is the importance of the Arts in STEAM education? 
Science and Maths are usually concerned with exploring and understanding a problem. Engineering and Technology are traditionally concerned with the invention of solutions. Art and design, on the other hand, convert these inventions into meaningful human experiences. The importance of Art is that it helps generate the human connection around a solution. As a result, students can often express their ideas and creations through the Arts, bring them to life, and make them meaningful to others.
How does Nord Anglia deliver its STEAM courses? 
For Nord Anglia, STEAM is a way of connecting the dots. It is an approach to learning that uses Science, Technology, Engineering, the Arts and Mathematics as access points for guiding student inquiry, dialogue and critical thinking.
Practically, our teachers aim to give students many authentic opportunities to build, construct and apply knowledge. For example, teachers in the Primary School may teach the topic of Forces in Science to the students but use a STEAM activity such as an F1 race car to allow their students to apply that knowledge and show that they have a deep(er) understanding of what they've been learning.
In Secondary School, it is more about finding opportunities to work collaboratively on STEAM projects. For example, with the STEAM Challenges set through our collaboration with MIT, departments across the school work together to implement units of work created for us by MIT and enhanced by our teachers to make them relevant to our students. One example is the 'Living in Space' challenge set by MIT last year to help us understand the real work they are doing with the Mars Landing mission -this work was interdisciplinary but took place in the science periods on this occasion.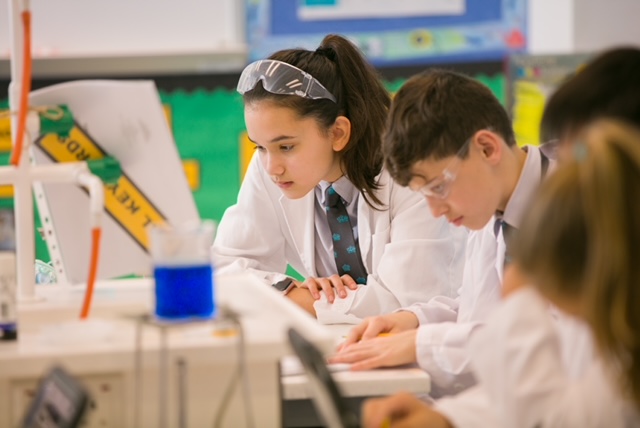 Kenny Duncan is Principal of Nord Anglia Hong Kong. He is an educator with more than three decades' experience, specialising in academic excellence, collaboration and community cohesion.
Kellett School
What is STEAM education at Kellett?
The terms STEAM/STEM are widely used in education these days, however Kellett School  prefers to use the term 'Innovation' to cover the teaching of these subjects. 
While technology is embedded in all subjects across Kellett's curriculum, the introduction of 'Innovation' as a standalone subject takes a more contemporary approach to STEAM's principles, and adds a Kellett twist to it.
'Innovation' at Kellett is an opportunity for students to learn through long term projects, many of which are at the cutting edge of technology, which encourage them to be creative, persevere, collaborate and rely upon each other's strengths. 
These projects will foster the key C21 workplace skills of teamwork, collaboration, communication and problem-solving. Most importantly, they will encourage students to experiment and to learn from failure.
In the first year this takes the form of four projects running over the span of the entire year in rotation, meaning about 8-9 lessons in total per project per group. 
Some of the projects are stand alone and others rely on a number of student teams or groups to work consecutively to continue the projects throughout the year. In this way we're trying to emulate the world of real work where a project is not something you always see through from start to finish but something you more realistically will have to pass on to another individual or team.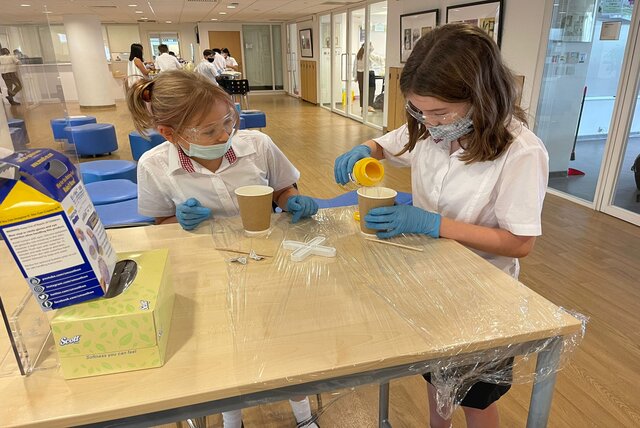 The Projects
Vertical Greenhouses and Hydroponics
Students will develop a vertical greenhouse on the roof of the school. Students will have the opportunity to research and develop a system to automatically water soil-based plants or float their plants on a hydroponic solution as well as create the system to filter pump and manage the nutrients of the water which feeds their plants. This project will be run as sustainably as possible, for instance we're currently looking into recycling cardboard packaging to create bio-degradable planting containers for saplings and other sustainable innovations.
Soft Robotics
Students will develop robots from soft materials such as plastic tubing and flexible resins, this will allow them to compete in a series of challenges from manipulating delicate objects to navigating safely through unpredictable terrain. Students will need to investigate how to manipulate compressed air and construct an inflatable robotic structure in order to move their soft robots in the directions they want them to, create grasping hands and attach cameras to the end of 'snake like' growing robots.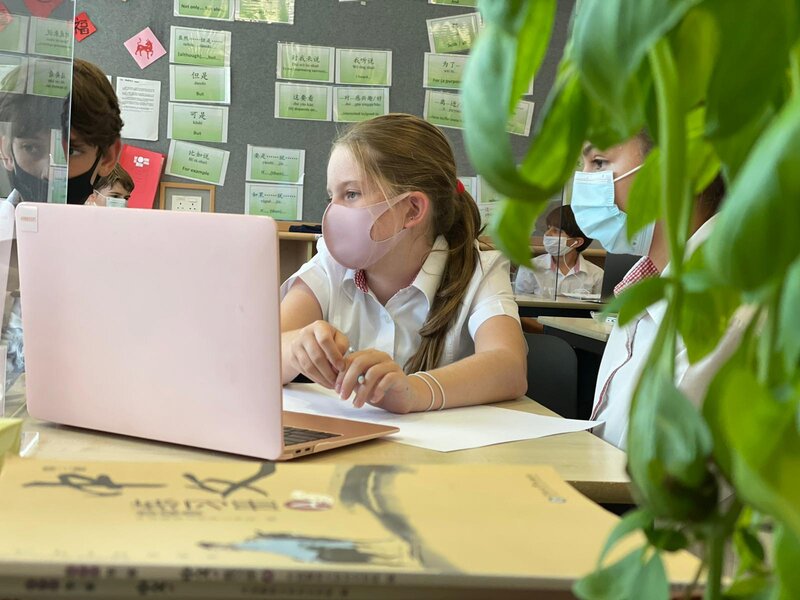 Hong Kong Conservation
Students will investigate the diversity and health of Hong Kong's wildlife by making their own camera trap from Raspberry Pi computers, a camera and a motion sensor. The student's camera traps will be placed in a wild location of Hong Kong and snap pictures of any passing wildlife, while recording the time and location. Students can then collate this information into a "big data" map and draw conclusions from their shared data across the entire year.
Stop Motion Animation
By far the most ambitious and intricate project, students will create a number of stop motion animation productions over the span of an entire year between multiple groups. The first groups will build an armature (metal skeleton) to go underneath a character, the next group will cover that with plasticine or foam latex and model or sculpt a character's body or features, others will develop a short story suitable for animation (under 1 minute) which focuses around one of the UN's Sustainable Development Goals, and then further groups will interpret, animate, film and edit from the storyboards and characters developed by previous groups.
Mark S. Steed is the Principal and CEO of Kellett School, the British International School in Hong Kong; and previously ran schools in Devon, Hertfordshire and Dubai. He tweets at @independenthead.
Related articles: