Reading Time: < 1 minuteKeep your eyes open later in the year for the launch of Anouvong, a ten-berth luxury ship by boutique cruise operator Heritage Line, which will be the first luxury boat to ply the upper-Mekong river in Laos.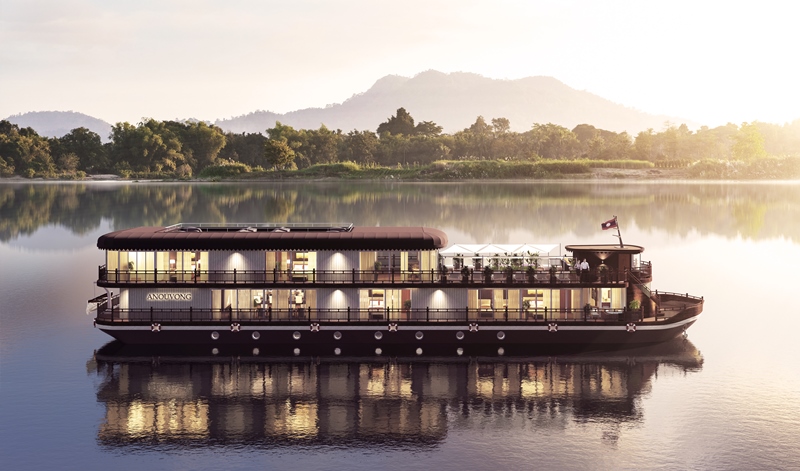 Winding its way from the mysterious Golden Triangle at the Thailand/Laos border in the northwest, through the royal city of Luang Prabang and down to the Lao capital, Vientiane, the boat, with its eight spacious staterooms and two luxurious suites, will plot a course through some of the planet's most spectacular riverine territory.
The cruise operator will offer two journeys. A shorter sailing that travels from Luang Prabang to the town of Huay Xai on the Laos/Thailand border (or vice versa) over three days, and a longer journey of 7 or 9 nights which charts a course between the Laos/Thailand border at Huay Xai and Vientiane.
Anouvong is expected to begin sailings on 29 September. Bookings can be made over the next few months via travel agents or directly with Heritage Line. Bookings made before 31 March will enjoy a 10 percent discount on the 3-night journey.
Bon Voyage!