Recently updated on December 14th, 2022 at 06:45 pm
Reading Time: 4 minutesDiscover how Harrow International School Hong Kong, encourages positive relationships to ensure the wellbeing of its students.
"Sigmund Freud once said 'Out of your vulnerabilities will come your strength.' I believe that talking and expressing how you feel is a significant strength," explains Adrian, Year 13, a Wellbeing Ambassador at Harrow International School, Hong Kong.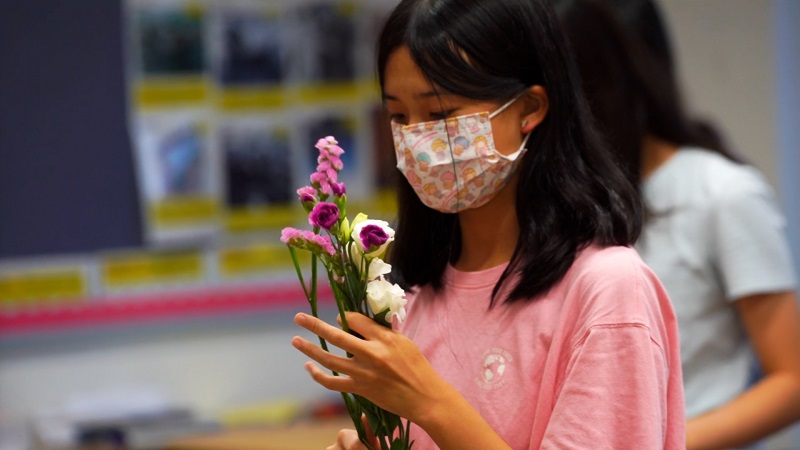 Wellbeing and pastoral care are key at Harrow Hong Kong, which is celebrating its tenth anniversary this year. Blending the best of a traditional British education with 450 years of history and the vibrant culture of a city like Hong Kong, Harrow has been offering a unique community and environment for our pupils to grow and thrive in for the past 10 years. From the very start, the school has placed significant emphasis on strong relationships in the school community, believing that establishing positive, respectful relationships would help to ensure the wellbeing and success of pupils.
Wellbeing Ambassadors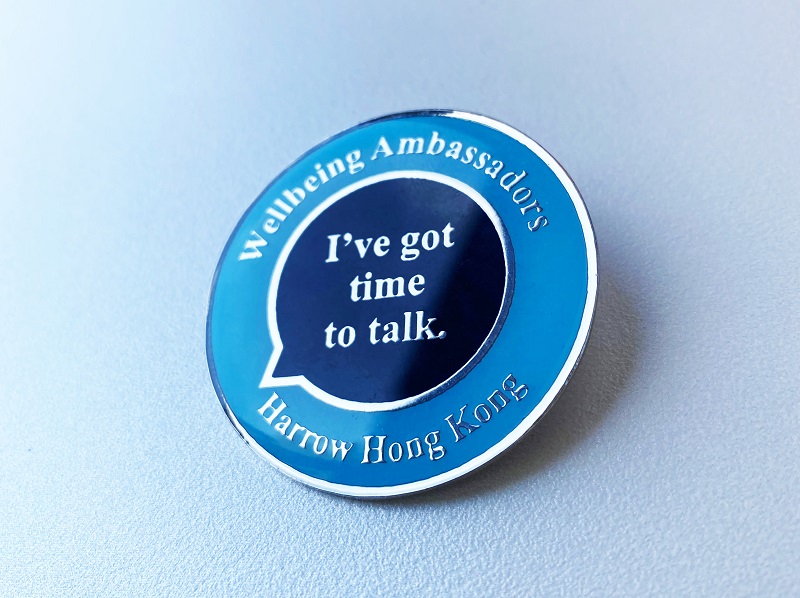 The school has 14 Wellbeing Ambassadors, pupils who are selected for the role. The students undergo extensive training and attend information sessions on active listening and mental health given by the School's psychologist and pastoral team – which consists of House parents, Tutors, Counsellors and the Assistant Head of Pastoral and Wellbeing.
The Wellbeing Ambassadors provide a listening ear when pupils need to talk; they seek out ways to connect with pupils during challenging times. A 'referral program' enables members of the school community to send an email reaching out to a Wellbeing Ambassador about their concerns, or to share how they are feeling. Each Wellbeing Ambassador has a biography meaning that pupil can select the person they feel they would be most comfortable speaking to.
Weekly Pupil Survey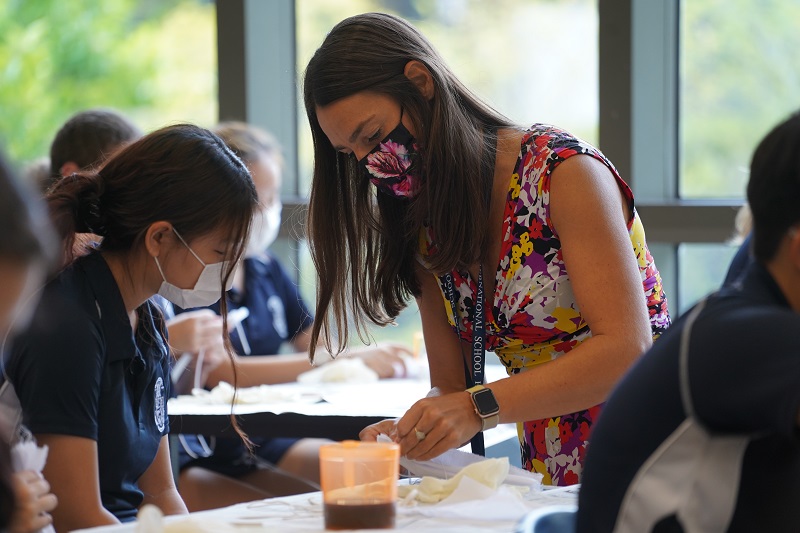 Other initiatives relating to excellent pastoral care at Harrow Hong Kong include weekly wellbeing updates which engage students and staff in small yet effective initiatives to improve school wellbeing. PULSE is a weekly survey that provides an avenue for students to reflect on wellbeing and mental health on a regular basis. It also allows pupils to access trusted staff members.
PULSE has facilitated a shift from reactive to proactive pastoral care, catching negative feelings before they escalate. "That's been the beauty of Pulse; we've had fewer reactive cases, and we have been able to do a lot more proactive pastoral care," says Kim Gration, Associate Assistant Head of Pastoral and Wellbeing. "Seeing that someone has noticed from a button that you've pressed, that you're not okay, and then made that move, that's how I think the trust is increased," she explains.
When information is shared with pupils, it is accompanied by practical actions that can be integrated into everyday school life. This ensures that valuable insights are turned into action, and this transparency has already improved school wellbeing. "When it was identified that less than half of pupils were feeling positive about handling challenging emotions, that data was used to guide smaller initiatives in tutor groups. In four weeks, pupils felt much more confident in dealing with challenging emotions. The impact of seeing this tangible improvement is incredibly powerful for pupils as it normalises conversations about wellbeing," says Kim Gration.
Harrow has put frequent, real-time data at the centre of our wellbeing approach to make informed decisions about strategies and initiatives. Teachers have, as a result, been able to build meaningful, trusting relationships with their pupils. Pupils can also send messages of gratitude to their school friends through the system. This has been extremely useful in allowing pupils to reflect on their own wellbeing and mental health.
The Pastoral Team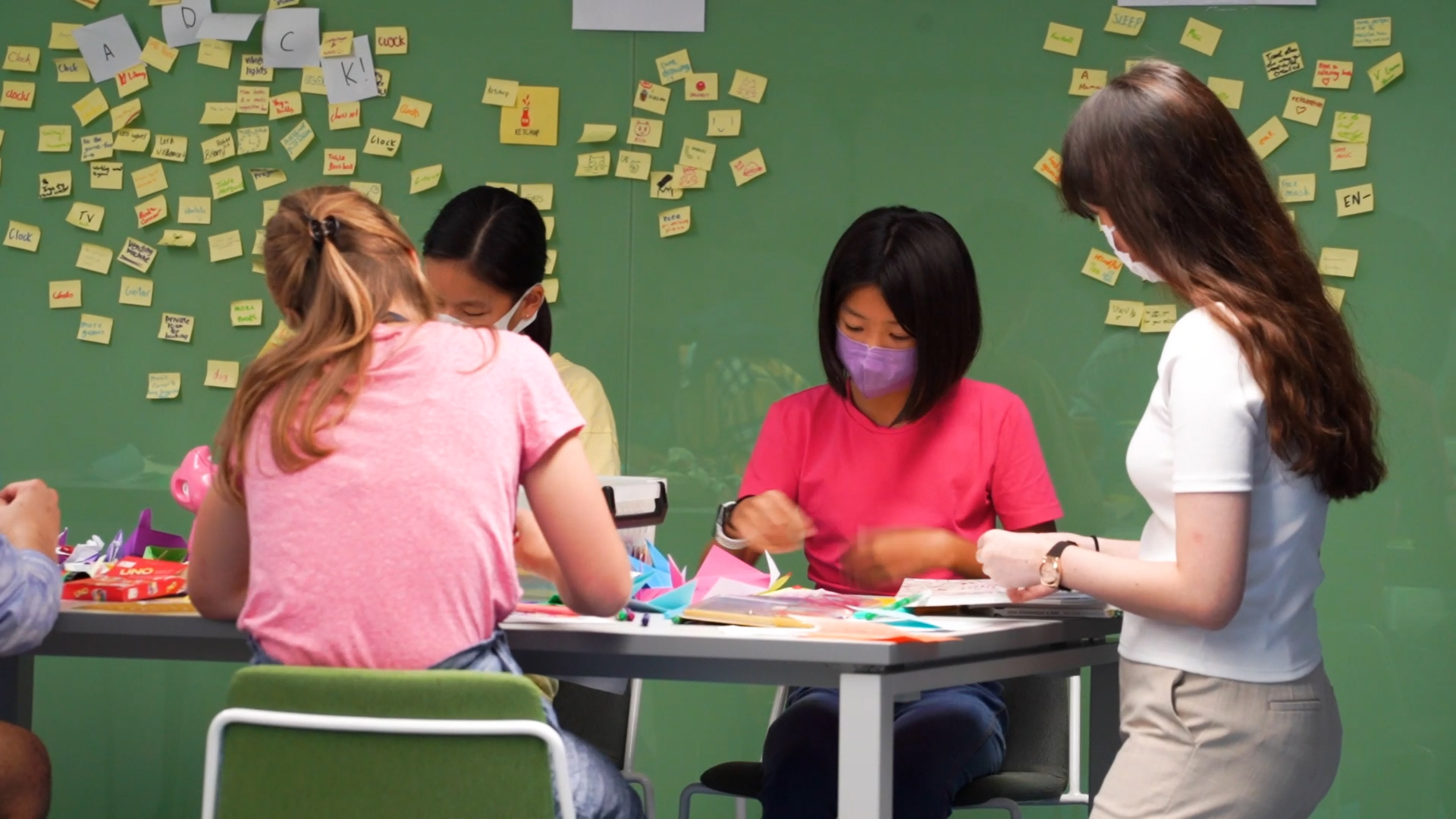 The Pastoral Team at Harrow Hong Kong is caring, considerate, encouraging and essential to maintaining the wellbeing and mental health of students. Pupils are given the opportunity to have regular 1-on-1 meetings with their tutor and Housemaster or Housemistress. This high level of ongoing support helps guide pupils through their school journey. Furthermore, both the pastoral team and the School Counsellor are just a phone call or email away from offering more support.
Even during periods of remote learning, pupils understand that if they feel uncomfortable, or are  struggling with their schoolwork or mental health and wellbeing – within or outside of school – they are able to have a chat with either their tutor, housemaster or school counsellor.
The quality of relationships and community life, and the personal formation of character are fundamental to life at Harrow Hong Kong. All pupils, whether day or boarders, are members of a House. Houses provide rich opportunities for interaction between pupils from a wide range of backgrounds and age groups, and for developing more profound relationships with their peers and teachers
Harrow Hong Kong credits its exceptional A-level and GCSE results (61 per cent of all A-level results at A*; 93 per cent of all GCSE results are 9-7) to the holistic approach of viewing Pastoral Care and academics as two parts of a whole, rather than individual elements. This allows Harrow pupils to continue to feel supported through turbulent periods, and take care of their own mental wellbeing, helping them to thrive and perform at their individual best.
More about Harrow Schools in Asia AISL Harrow is a family of schools which look to the 450-year old heritage of Harrow School in the UK to anchor its own guiding principles, drive progressive initiatives and inspire a forward-looking vision that seeks to produce leaders for tomorrow. Inherited from Harrow School in the UK, their core values are embraced by all AISL Harrow Schools in Asia including Thailand, China, Hong Kong SAR and Japan.
All images courtesy of Harrow International School Hong Kong
Related Articles: