Reading Time: 7 minutes
If you're looking for activities to occupy your children over the summer holidays, check out our camp listings: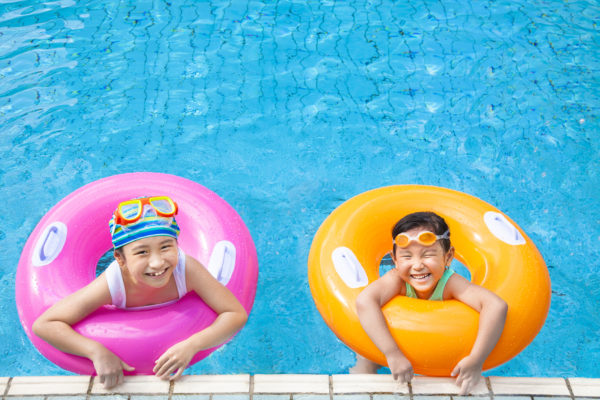 ACTIVE 
YWCA Gymnastics & Trampoline Camp
Enjoy gymnastics fun with professional coaches at YWCA. In this camp, kids will partake in activities using vaults, beams and a trampoline to learn basic moves that can help to train their motor skills, flexibility, agility, concentration and coordination.
3-10 years
July-August
Southside
Southside's popular Summer Camps will bring both Chinese culture and modern fun to children: including trips to Ap Lei Chau Wind Tower Park, Repulse Bay Beach, Supermarket plus bi-weekly performances. Children will be engaged in Putonghua lessons plus a host of culture classes – Wushu, Chinese Dance, Art etc. Primary children will be exposed to STEM classes including Coding, 3D Printing, 3D Doodling and project handling.
3-12 years
19 June-31 August
Hong Kong Parkview
Hong Kong Parkview offers a variety of summer camps for children from 18 months and up. There are specialised camps such as Science, Dance and Rope climbing as well as multi-sport camp including activities like swimming, tennis, basketball, rock climbing and Chinese Kung Fu. Children can attend the camps for a full week or choose selected days only.
18 months-14 years
3 July-31 August
SuperCamp
SuperCamp provides children and teenagers with an opportunity to explore and learn a lot of fun and exciting new skills and tricks at one's own pace alongside participating in some of the challenging games designed and created for children and teenagers under the nurturing guidance of the SuperPark crew and professional coaches.
4-13 years
June-August
www.superpark.com.hk/supercamp
Spanish Primary School
Spanish Primary School will be hosting 1-2 week sports camps run by Asian Pro Education Centre to "improve youth development through sports". The camps will be held on the school campus in Tai Po.
5-12 years
3-13 July
GSM Summer Tennis Camp
Keep the kids active indoors 2-hour morning indoor tennis classes, 3 classes per week. Coached by former WTA player Katherine Ip. Conducted only in English.
3-8 years
2 July-31 August
www.facebook.com/GSMIndoorTennis
HK Forest Adventure – Forest Rangers
Come and join this two-day Forest Adventure! As a Ranger it is your job to protect and preserve the animals in your Country Parks. Come and learn about tiger-beetles, elephant-ear-plants and see if you can find a ruff-leave-stem-fig-tree! All while chasing dragonflies, playing in the water and catching fish!
3-8 years
14-15 August
www.hongkongforestadventures.com
Real Madrid Foundation
Don't miss your chance for a once in a lifetime experience to enhance your football skills, build global friendships, travel and embrace the Real Madrid Foundation values in Madrid for 9-16 year olds. Hong Kong based camp also available for 8-16 year olds.
8-16 years
21-29 July, 22-24 July, 28-30 July
Asian Pro Education Centre x Spanish Primary School Summer Sports Camp
Asian Pro Education Centre, an exclusive Partner of Real Madrid Foundation Hong Kong, offers a unique training and educational methodology that aims to motivate and develop the skills of young football players. Location: Spanish Primary School (130 Shuen Wan Chan Uk, Tai Po, NT.)
5-12 years
3-7 July, 9-13 July
EDUCATIONAL
Mount Kelly Babies and Toddlers
A great opportunity for young children to learn in a fun and safe environment. Through weekly summer themes children will be immersed in a language-rich and sensory environment where they will have a chance to socialise, listen to stories and take part in explorative play using fun summer-related resources.
15-36 months
4 June-28 July
Tadpoles Learning Centre
Tadpoles learning centre will have four courses this summer for all different age groups from 3-14 years: The 7 Habits of Highly Effective Teens workshop, The 7 Habits Leadership Camp, LEGO Education Afterschool Programmes and Little/Junior Entrepreneurs. Children will learn to build confidence, take responsibility for their actions, take control of their lives and be creative.
3-14 years
16 July-31 August
www.tadpoleskids.com/2018-summer
Mochy Kid
In the Mensa-inspired IQ camp, children will be led by an investment banker and will learn to observe, think and analyse strategically in a fun environment. The emphasis is on the critical thinking process. In the STEM Adventure camp, children will create STEM projects from scratch and will learn to cooperate with each other as a team to build the projects. The emphasis is on cooperation, aspiration and encouragement.
4-13 years
2 July-12 August
Sylvan Reading Workshop
Aimed at early learners and emerging reader, the goal of this Sylvan workshop is to provide exposure to reading readiness skills, such as letter writing, letter recognition and print awareness, Emphasis will be placed onphonics and reading comprehensions.
4-7 years
19 June-9 August
St. Nicholas' English Kindergarten
St. Nicholas' English Kindergarten is offering fun-filled and educational summer camps which include Fun with English, Kiddy Play, Clay Workshop, Creative Story Board, Mini Craft, Fun with Fabric Art and Fun with Cooking, Master Steam Programme etc.
2.5-6 years
3-30 July
Dalton Learning Lab STEAM Camps
Dalton will be hosting a game design camp where children will use coding in scratch to create a mini game; a digital story teller workshop to practice creative thinking and animate a stop motion film; and a secret agent themes immersion robot building camp!
7+ years
16 July-28 August
Arch Academy INSPIRE Summer Programme
The 10-day summer camp aims to provide children with exposure to boarding school teaching and culture, but in their home city. Students will enjoy classes in Humanities, STEM and Drama taught by experienced educators from elite boarding schools in the US and UK. Combined with sports training by world-class golf and tennis coaches, INSPIRE will be an unforgettable experience for students!
8-11 years
1-10 August
CREATIVE
YWCA Pitter Painter
Unleash your child's creativity in an inspiring and nurturing atmosphere! Children will be given the opportunity to paint and create in these fun and colourful classes organised by YWCA. Choose the class that best suits your little artist, dive in to the painting experience and go home with a mini-masterpiece.
18 months-11 years
July-August
Ocean Park Adventurous Explorers
Experience what it is like to be a theme park designer with the opportunity to design an attraction which will enhance the guest experience at the Park. Great for kids who want to experience a night camp, this five-day programme also offers explorers the chance to spend a night in the Grand Aquarium. Here, they will be able to create a prototype design of their attraction.
9-11 years
July-August
www.oceanpark.com.hk/en/education/adventure-camp
K. Wah Opera Hong Kong Summer School
This two-week vocal and acting training course will take place over the summer holidays and will finish with a graduation performance, an abridged version of Mozart's beloved The Magic Flute, at Hong Kong Arts Centre's Shouson Theatre.
5-18 years
13-28 August
Maggie and Rose
Have a summer of beachside fun at the wonderful world of Maggie & Rose in Repulse Bay. Kids will create memories immersing themselves in classes and 3 hour drop off camps. Themes this summer include Mad Science, Blue Planet, Rockin' Recyclers, The Great Race, Animal Planet, Art Factory, Alfresco and Farmyard Fun! Camps include snacks, a full meal, games, hands on activities and a whole lot of fun!
18 months-8 years
2 July-24 August
Magic Kingdom Summer Camp
Show off your skills in the many gatherings throughout the summer holiday break by saying 'Abracadabra'. Through simple tools and techniques, kids can become little magicians at the YWCA International Kids Club. By practicing and performing magic, kids can boost confidence, creativity as well as communications skills. Apart from that, it's just a whole lot of fun. Cost: $395 per session
4-7 years
July and August
Faust
Faust offers two fun options to choose from for various ages including our popular Summer Theatre and Creative Writing programmes. Each of these week long programmes are designed to give children a boost of creativity and confidence in their performance and/or writing skills.
3-14 years
25 June-24 August
Creative Coding HK
These hands on workshops are a fun way to introduce children to coding, science and technology by combining it with arts, crafts and robots. Beginners will learn basic programming and engineering while older children will be able to develop high level programming skills on Java and Minecraft. 10& early bird discount ends 1 June.
5-9+ years
25 June- 24 August
www.creativecoding.hk/holidaycamps
Helen O'Grady Drama Classes and Summer Camps
Helen O'Grady Drama classes develop imagination, creativity, emotional literacy, communication skills, confidence, problem solving, and other critical thinking skills. With over 35 years of experience and classes in 27 countries, we design our drama classes and workshops to help children develop enthusiasm, energy and a positive approach to life while having fun and socialising with their peers!
3-12 years
9 July-24 August
Tutor Time International Nursery & Kindergarten
Let your child explore their interests this summer as they learn about different animals and engage in STEM exploration. Over a four week programme, children will be immersed in various STEM related activities, creating their own artwork to sell at a carnival to raise money for charity and your child will not only learn about different animals, but will also get to meet some real ones!
2-6 years
30 July-24 August
Camp RYZE
There's no time for lazy summer days when your kids join Camp RYZE! Set them free as they move, jump, and explore in a safe, padded environment. Camp RYZE is made for all kids, regardless of fitness level. They will be pushing personal limits through games, group activities, and friendly competitions. Each camper will receive one camp T-shirt, daily take-home crafts, and a pizza party on the last day of camp.
5-12 years
23-26 July, 6-9 August, 13-16 August, 20-23 August
www.ryzehongkong.com/summer-camp
The International Montessori School Summer Fun Programme
IMS holds an annual Summer Programme that is open to all children in Hong Kong. The programme is divided into four, 2-week sessions, each with their own thematic curriculum. Children can choose from English Immersion, Mandarin Immersion, Read & Write and Montessori Mathematics. Half-day and full-day programmes are available. In each session, Montessori teachers bring knowledge and experience to the classroom in both English and Putonghua.
3-9 years
3-13 July, 16-27 July, 30 July-10 August, 13-24 August
www.ims.edu.hk/ims-summer-programme-2018
Mini Dalton Camps
In this summer's Mini Dalton Camps, 6-10 year olds can will gain hands-on experience on costume designing/creating, dancing, acting, music, creating set/backdrop, rehearsal and performance at end of each week with the Drama Camp. 3-5 year olds explore and learn at Little Camp with fulfilled activities and a different focus everyday including "Kidz Gym", "Bookworms", "Little Artists" and "Summer Chef".
3-10 years
9 July-24 August
The Open Classroom
The Open Classroom provides a range of challenging and engaging summer courses in writing, public speaking, history and debate, grammar, vocabulary & reading comprehension. They also offer writing-focused courses to support students' applications to International Schools, U.S. Colleges & Boarding Schools.
4-18 years
25-29 June, 2-6 July, 9-13 July, 16-20 July, 23-27 July, 30 July-3 August
Rumple and Friends Summer Camp
Learn new skills, make friends and put on a show with Rumple and Friends! This year's theme weeks include; "Magic and Circus", "Treasure Hunters", "Comic Book Crazy" and "Around the world in 80 days". Sign up for as many weeks as you like! Early bird discount ends 12 May.
3-10 years
25-29 June, 2-6 July, 9-13 July, 16-20 July, 23-27 July, 30 July-3 August, 6-10 August, 13-17 August, 20-24 August
http://rumpleandfriends.com/summer-camp
Jumpstart Mandarin Summer Camp
Mandarin circle time, snack time, story and role play, songs and rhymes, arts and crafts, sand box, cooking time, Chinese calligraphy, painting, and lots of fun games!
2.5-8 years
3 July-10 August
www.jumpstartmandarin.com/summer-camp
Little Yogis
The classes use games, stories and imagination to practice yoga poses, which improve kids' strength, flexibility and balance. The yoga classes also include breathing exercises and relaxation methods and give children tools they can use to cope with stress and regulate emotions.
3-8 years
3 July-23 August
Urban Gardener
Children will love this very hands-on opportunity to get messy in the classroom as they learn about growing and caring for plants. They will discover everything from fruits and vegetables to flowers and herbs.
3-6 years
4 July-24 August