Reading Time: 6 minutesReady for some excellent activities this summer? Keeping your kids active and entertained over the school break is crucial for their well being and yours! Check out these educational, entertaining and truly EPIC summer camps in Hong Kong 2022.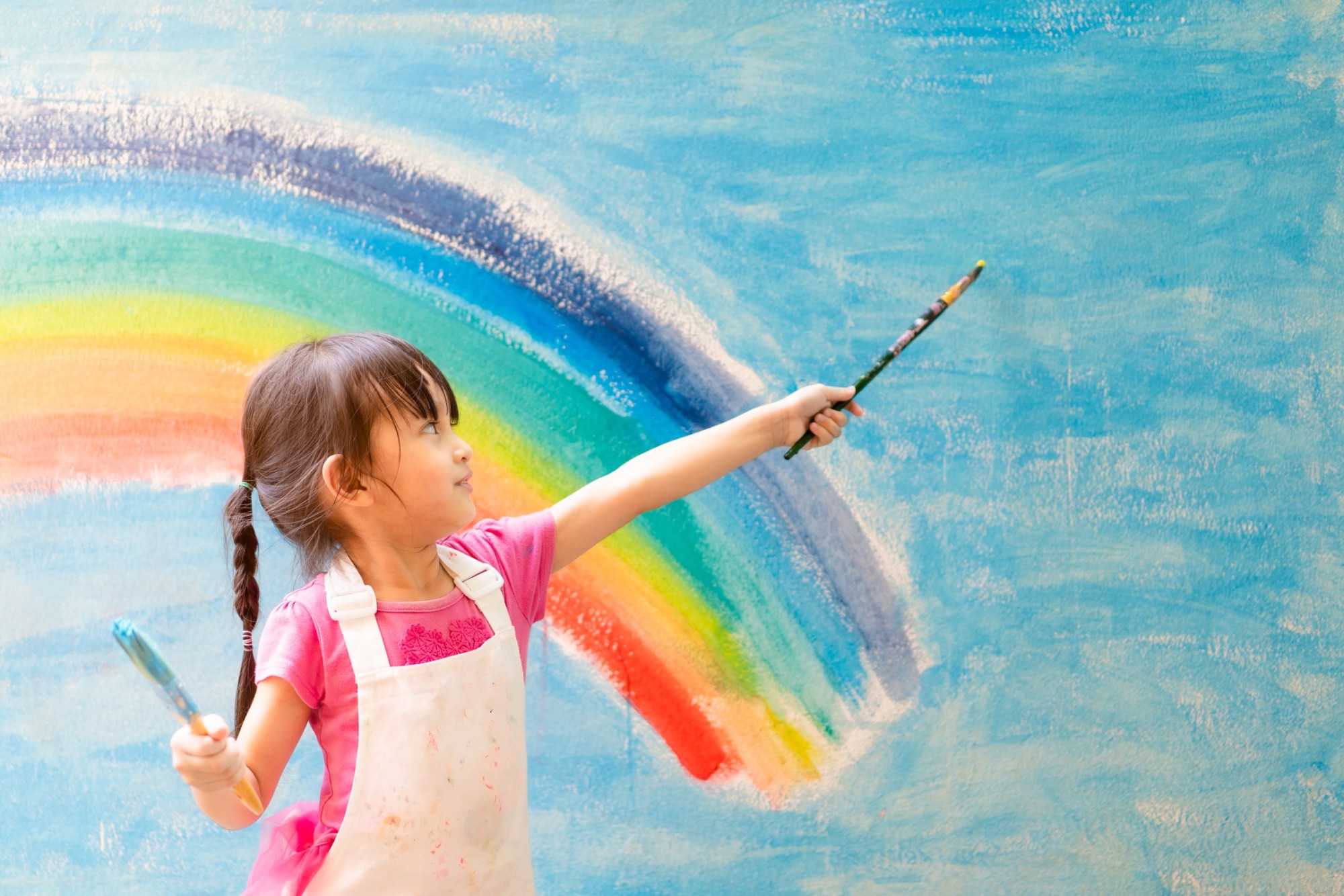 Bookmark our page and keep an eye out as we update our list with the best Summer School Holiday camps in Hong Kong 2022. There's something for everyone!
Editor's Note: The situation in Hong Kong is constantly evolving, and whilst the information in this article is correct at the time of publication, there may be changes to listings. Please contact all relevant parties to clarify details before booking. Every effort will be made to reflect updates and changes to camps. 
BEST ALL- ROUND SUMMER CAMPS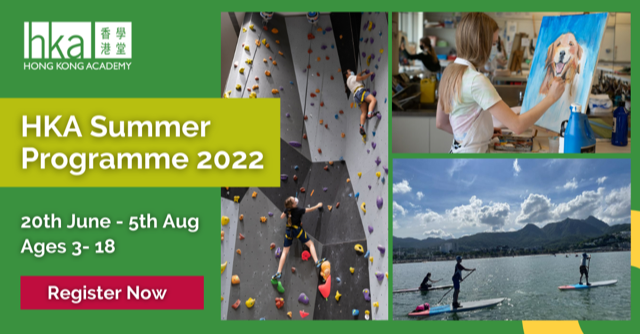 Hong Kong Academy
From multi-activity to pre-professional courses, Hong Kong Academy has you covered! Summer camp partners include Asia Pacific Soccer Schools, Babel Film, China New Horizons, Harvard Student Agencies, HKEVA Volleyball, Just Climb, Proactive Sports, Skydance, STREAM, Top Flight and more. There are also multi-activity, sports, creative and craft programmes run by HKA teachers. Check the website for more details and registration.
Age: 3-18 years
Dates: 20 June – 5 August 2022 *Registration ends on 6th June
Price: $250 – $4500
Location: Hong Kong Academy, 33 Wai Man Road, Sai Kung
Contact: co-curricular@hkacademy.edu.hk; Phone: 2655 1111
Camp Asia
As part of the Cognita Schools group, Camp Asia has experienced staff, amazing facilities and high health and safety standards. Parents can send their children to camp worry-free. The range of camp options is guaranteed to spark children's interest whether your child is interested in coding and design or prefers to get creative and explore different visual arts, drama, and design genres. They have it all, including interactive games in a 10,000 sq. foot arena.
Dates: 27 June – 29 July 2022
Age: 4-16 years
Price: from $3,000 per week
Location: Stamford School, 25 Man Fuk Road, Ho Man Tin, Kowloon
Contact: info@campasia.hk; Phone: 3467 4567
You might also like: Award-Winning "Camp Asia" Comes to Hong Kong!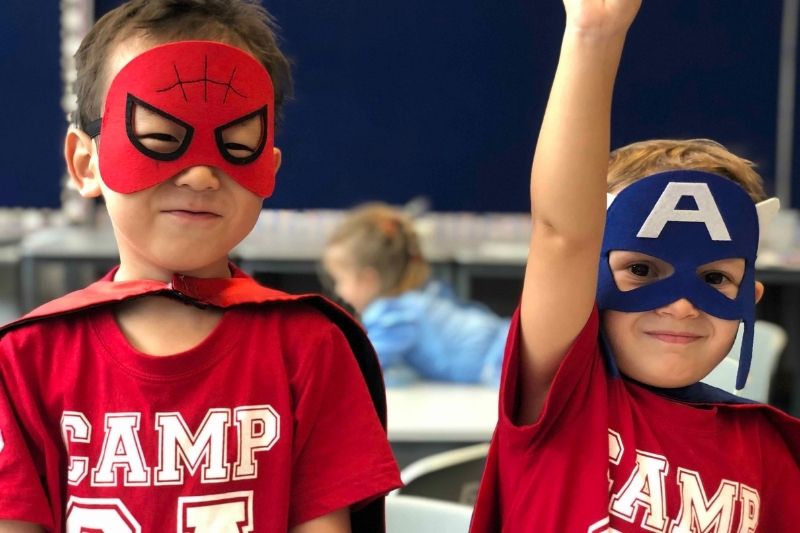 Malvern College Pre-School
Malvern's fabulous summer camps are full of fun and educational activities. More than just your typical academic Summer camp, Malvern's camps includes multi-activity, STEAM, basketball/football, gymnastics and music exploration. Early Bird booking deadline is 20th May 2022, with discounts also available for MCPS families.
Dates: 20 June – 12 August 2022
Price: from $2,400 – $3000
Location: Malvern Pre-School
Contact: Enroll online HERE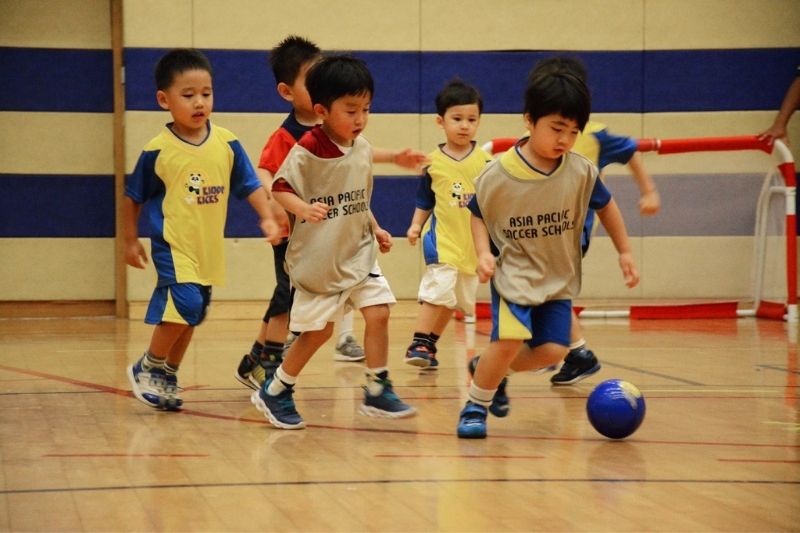 YWCA International Kids Club
If you are looking for an interesting and fun camp for little ones, look no further than YWCA International Kids Club! With non-stop activities including Sports, Arts & Crafts, Cooking, Music, Drama, Dance, Gymnastics, Soccer, Basketball, and much, much more, children are sure to have a memorable and fun summer with YWCA International Kids Club. Sign up your child for a whole lot of adventure this summer!
Age: Walking – 9+
Location: 3/F, 1 MacDonnell Road, Mid-Levels
Contact: clle@ywca.org.hk; 3476 1340
EDUCATIONAL SUMMER CAMPS HONG KONG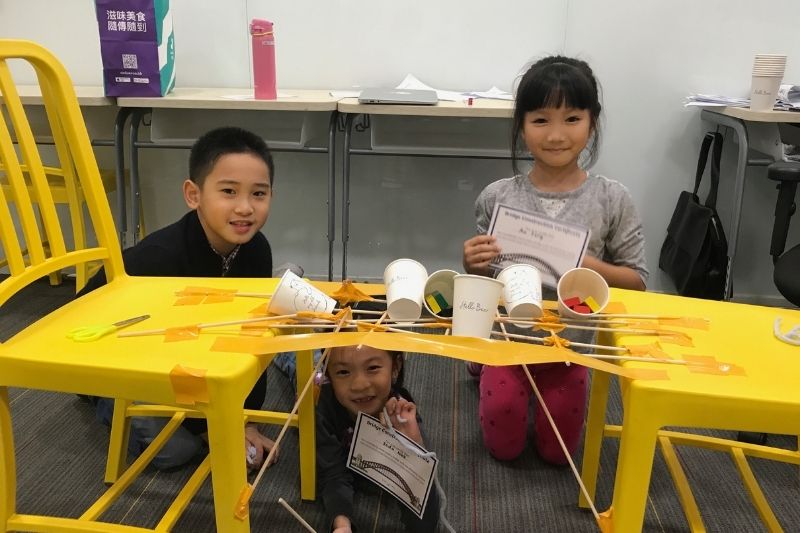 Baker & Bloom
This summer, Baker & Bloom will offer a range of learning experiences that emphasise engagement, relevance in learning, interdisciplinary thinking and taking risks. Courses in the language arts, such as painting with words encourage multisensory thinking. The inspirED STEM workshops teach students to design everything from electronic puzzles to digital art. Dive into Baker & Bloom's summer offerings and discover how to inspire your child in ways unique to this season of adventure.
Age: 3-11
Dates: 6 June – 19 August
Price: $500 Hourly Rate
Location: 1/F & 6/F, China Hong Kong Tower, 8-12 Hennessy Road, Wanchai
Contact: info@bnb.edu.hk, 2110 4788
Growing IQ
Discover and explore maths creatively and hands-on with Growing IQ. Running across six weeks, Growing IQ's Mathtastic Summer Program is packed with exciting themes that will allow kids to experience real-word maths in a way they will love. Learn more here.
Age: 2.5 – 12 years
Dates: 5 July – 12 August
Location: 4/F, China Hong Kong Tower, 8-12 Hennessy Road, Admiralty
Contact: info@growingiq.com.hk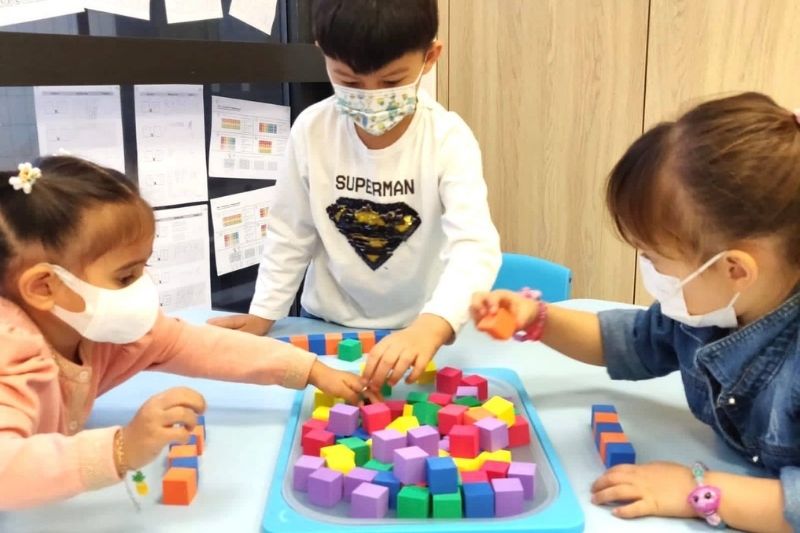 PERFORMING ARTS WORKSHOPS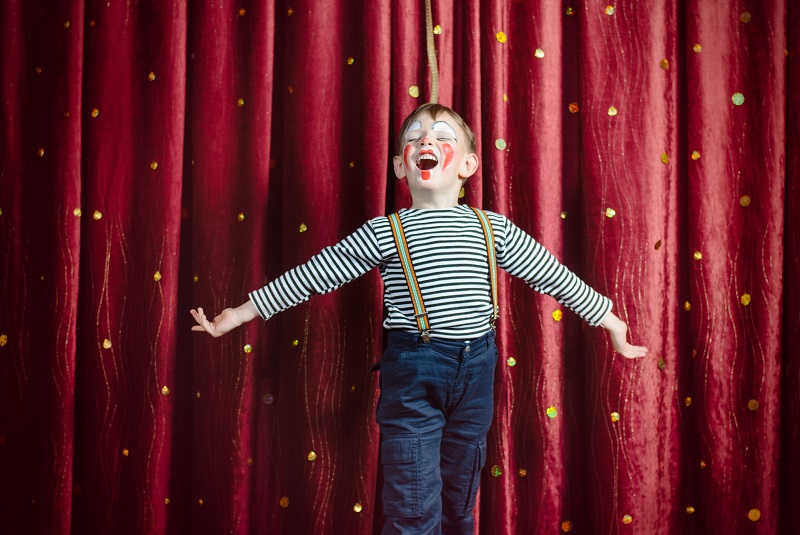 Helen O'Grady Drama Summer Camp
Join Helen O'Grady Drama Academy summer camps to experience fun activities, dynamic teachers and easily accessible venues. With various themes, from The Unicorn's Birthday Party to The school for Superheroes or The Emperor and the Nightingale, you're sure to find the perfect camp to enjoy a summer filled with Drama fun.
Age: 3 – 8
Location: YWCA Clle (Central), YWCA Ho Man Tin, YWCA Kowloon Tong, YMCA Salisbury (TST), BGCA (Po Lam)
Contact: clle@ywca.org.hk, 852 3476 1340
CREATIVE WORKSHOPS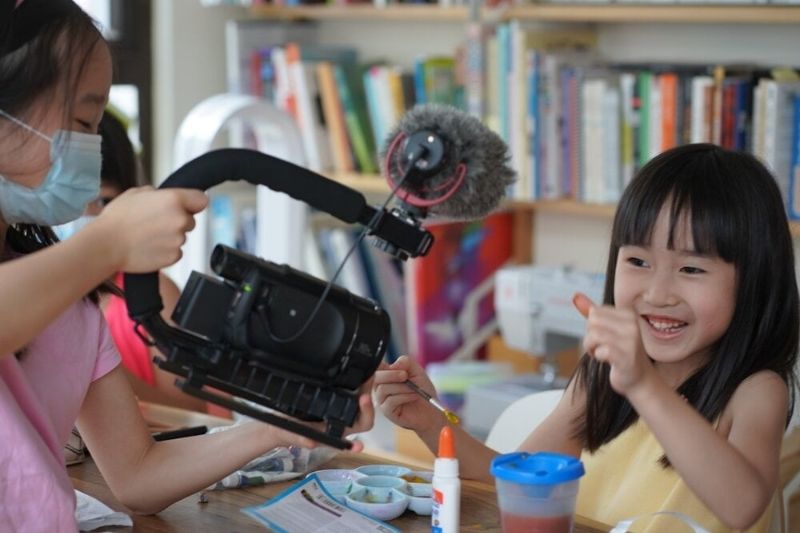 Enrolment for Summer 2022 camps is now open! Choose from YouTube Production, Fashion DIY Clothing, Music Production, and Digital Photography. The camps are capped at 4 students, on a first-come-first serve basis so its best to book soon.
Age: 5 -10 years
Dates: 27 June – 26 August
Price: From $3950
Contact: 5/F Gough Plaza, 33 Gough Street Central, Hong Kong, info@lifelonglabs.org.
Street Photography
Featuring five days of small group instruction, this course led by Wander With Nicole takes budding junior photographers exploring the streets of Hong Kong capturing what they see. The course can be tailored to the children attending, and so is suitable for children with a SLR camera, small camera or any kind of phone or iPad. Photos will be crafted into a framed piece, as well as a photo review booklet. There's also a guidance booklet to take home so that your photography journey can continue.
Age: 9-14 years
Dates: 27-30 June, 11-15 and 18-22 July
SPORTS SUMMER CAMPS HONG KONG 
ESF Sports
Offering Multi-Sports Camps plus Swimming, Football, Tennis, Gymnastics and Fencing Clinics, ESF Sports is a go-to when contemplating summer sports camps in Hong Kong. Their multi-sports option is great for developing children's sporting skills through play, developmental games and game-based sports while the clinics are designed to improve skills and techniques. 
Age: 15 months -17 years (depending on the activity).
Dates: 5 June – 26 August
Locations: Various ESF campuses.
Wakesurfing Camps
Head to Goofy Waves in Sai Kung for a three-day wakesurfing camp led by a qualified coach. All participants will receive a Certificate of Participation and Achievement in Wakesurf. Lunch and drinks are included, along with photos and video footage of progress.
Age: 8+
Dates: June-September 2022
Locations: Goofy Waves, Sai Kung
TopCamps – Valley RFC Multi-Sports
Top Camps, in partnership with Valley RFC, brings you the very best in multi-sports this summer. The same company (Top Schools) that brings you quality education events and consulting is now bringing you holiday camps! Keep your children engaged, learning and happy over the holidays. On offer this summer are two multi-sport camps with 30 spaces each. Choose from camps on August 1 – 5 (for ages 5 – 11 years) or August 8-12 (for ages 12 -18 years). Camps run from 9am – 12pm. First come, first served so register today!
Age: 5 – 11 and 12 – 18 years
Dates: 1 August – 12 August 2022 (by age category)
Price: $3500
Location: Hong Kong Adventist College
Contact: https://www.topschools.asia/topcamps
OUTDOOR ADVENTURE CAMPS HONG KONG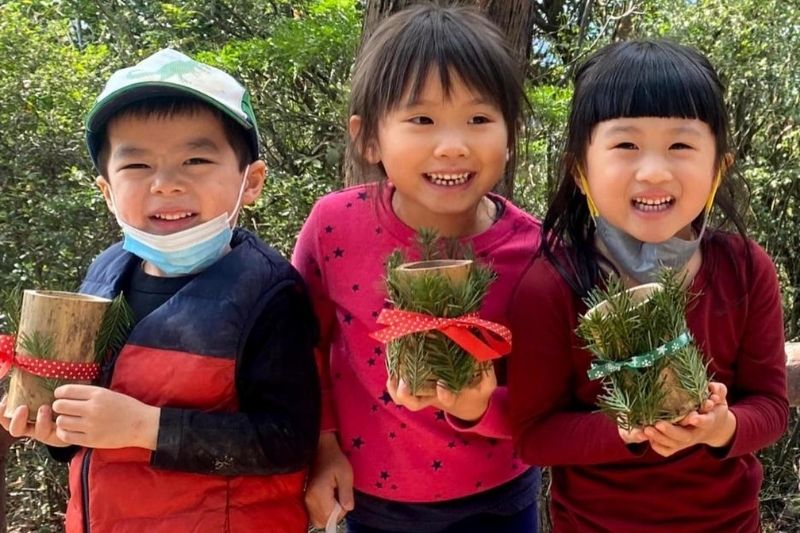 Backyard Gang
At Backyard Gang every day is planned to include loads of activities, games and socialising. Camps often include a beach session, an active session and an adventure or two! All Camps will run in small groups, and spaces are very limited. To register your interest complete the following form.
Age: 3 – 9 years
Dates: Registration for Summer Camps will open Mid-May
Treasure Island
Treasure Island is offering Summer Surf and Adventure Camps for children, promising a unforgettable fun and personal development programme through a series of adventures. Activities include; hiking, gorging, kayaking, and coasteering. 
Age: 5 – 17 years
Dates: 20 June – 26 August 2022
Location: Pui O Beach, Lantau Island
Contact: inquiries@treasureislandhk.com, (852) 5236 7016

See also: Water Safety For Children – How to Keep Kids Safe
Ark Eden
Ark Eden's nature based camps focus on nurturing kids' love of the outdoors, building their confidence and skills through natural play. Surrounded by nature on a hillside in Mui Wo, each day the camp has a different nature theme. Book for one day, or for multiple days. Activities include waterfall hikes, organic farming, tree climbing, wild cooking and camp fires.
Age: 5 – 11 years
Dates: 27 June – 26 August 2022
Price: $650 – $750 per day
Location: 11 Tung Hang Mei, Mui Wo, Lantau Island, Hong Kong
Contact: 2988 5355, info@arkedenonlantau.org, www.arkedenonlantau.org.
You may also like: The Best Outdoor Camps in Hong Kong
This article includes sponsored content. With that said, all opinions and views expressed are solely our own.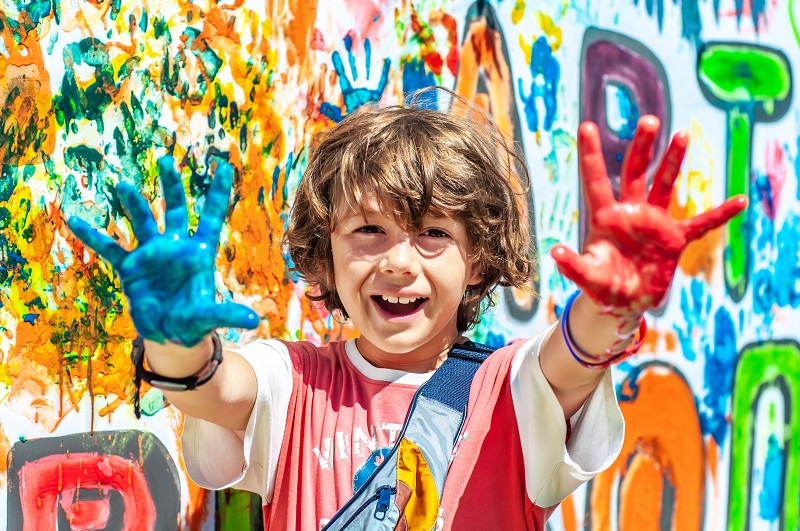 More Camps Coming…
Some of the our favourite children's camp providers will announce their schedules in due course. Keep an eye out for some summer fun in Hong Kong!
Main photo courtesy of Shutterstock; photo 1 courtesy of Shutterstock; photo 2 courtesy of HKA; photo 3 courtesy of Camp Asia; photo 4 courtesy of YWCA; photo 5 courtesy of Baker and Bloom; photo 6 courtesy of Growing IQ; photo 7 courtesy of Shutterstock; photo 8 courtesy of Lifelong Labs; photo 9 courtesy of Backyard Gang; photo 10 courtesy of Shutterstock.
Related articles: