Reading Time: 7 minutes
Keep the kids amused this summer with these fun camps.
Little Yogis
The kids yoga classes this summer will introduce children to breathing techniques (which can help to regulate emotions), yoga poses (which can help with balance, coordination and gross motor skills), and relaxation techniques (that can help children unwind and relax). Cooking will be conducted in the child friendly kitchen. In these hands-on healthy cooking classes, children will learn about nutrition of vegetables and fruits and how to replenish their bodies with healthy, wholesome food, At the same time working on their fine motor skills and sense of team work.
Date: 2-4 July, 9-11 July, 16-18 July, 23-25 July, 6-8 Aug, 13-15 Aug, 20-22 Aug
Age: 3-5 years, 5-8 years
Price: $780-$980
www.littleyogishk.com
Arch Education – 8 Day Intensive Residential Summer Programme
Arch Inspire has invited educators from top boarding schools to provide an educational and fun boarding experience in Hong Kong this summer. The Programme is hosted at Hong Kong Golf & Tennis Academy and will emulate the daily schedule of a top boarding school, including the important supervised prep periods and a healthy focus on sport and recreation. Students will receive training from world-class sports trainers in tennis and golf as well.
Date: 1-8 Aug
Age: 8-11 years
www.arch-education.com
Hong Kong Institute of Languages, a registered education centre of 34 years, is offering a culturally enriched language programme for Summer available in 5 languages – English, French, German, Spanish and Mandarin – for 4 to 12 year olds. Children will learn key aspects of the country's culture through language-based fun and educational learning activities: culture and language reinforcing each other to enhance the learning process. Holidays are a great time for children to be exposed to a new language and the course content is comprehensive, including country-specific festivals, cuisine, famous places, art, literature, and the family tree! Choice of half day morning and full day curriculums are available at their Central School.
Date: 2 July to 30 Aug
Age: 4 – 12
Camp RYZE
Set your kids free as they move, jump, and explore in a safe, padded environment. Camp RYZE is made for all kids, regardless of fitness level. Personal limits will be pushed through games, group activities, and friendly competitions while promoting inclusivity and positive reinforcement. Each camper will receive one camp T-shirt, daily take-home crafts, and a pizza party on the last day of camp.
Dates: 17-20 June, 24-27 June, 8-11 July, 15-18 July, 22-25 July, 29 July-1 Aug, 5-8 Aug, 12-15 Aug, 19-22 Aug, 26-28 Aug
Age: 5-12 years
Price: HK$1,500
www.ryzehongkong.com/summer-camp
Ocean Park Academy
From feeding sharks, rays, sea jellies and coral reef fish; paying a friendly visit to Chinese alligators, seals, sea lions, Asian small-clawed otters and penguins; to venturing behind the scene of the popular Sea Jelly Spectacular and spending a night at the Grand Aquarium, young explorers will immerse themselves in amazing animal discoveries. Coupled with fascinating activities including art creation, team-based missions, and exploratory challenges, the programmes led by Ocean Park's educators are sure to ignite young explorers' minds via 4C learning – connecting them with nature, sparking their curiosity, grooming their conservation literacy, and developing their character.
Dates: 6 July-28 Aug, 8 July-28 Aug, 11 July-31 Aug
Age: 4-5 years, 6-8 years, 9-11 years
Price: HK$1980, HK$2,980, HK$4,380
www.oceanpark.com.hk/en/education-conservation/education/summer-adventure-2019
Summer Seminars at SCAD
SCAD's Summer Seminars are open to Secondary School students looking to channel and refine their creative passions. The week-long sessions include educational workshops, demonstrations, lectures, studio work and local field trips. Taught by SCAD professors, alumni or select graduate students, the class sizes are capped at 20 to ensure maximum engagement and better communication. Both residential and non-residential students have the opportunity to embrace the authentic experience of life as a SCAD student through daily social and cultural activities.
Dates: 30 June-5 July, 14-19 July, 21-26 July
Age: 14-19 years
Price: Please email admission@scad.edu.hk or call +852 2253 8044 for information.
www.scad.edu/academics/pre-college-summer-programs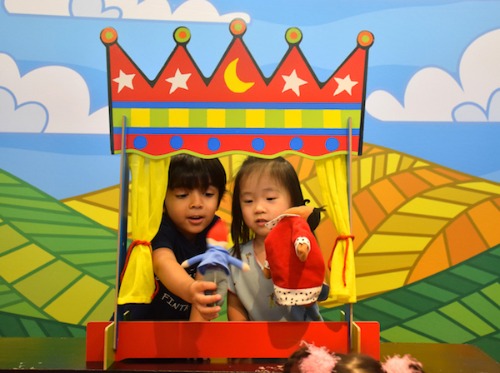 Faust offers two fun options to choose from for various ages including our popular Summer Theatre and Creative Writing programmes. 
Each of these week long programmes are designed to give children a boost of creativity and confidence in their performance and/or writing skills.
Summer Theatre for kids 3-14 years
Creative Writing for kids 6-13 years
Dates: 24 June – 23 August www.faustworld.com
Helen O'Grady Drama Academy Summer Camp
Children will participate in a wide variety of activities in each drama lesson, which are carefully devised to captivate the children's interests and stimulate their learning. The drama activities aim to develop ongoing confidence, self-esteem and skill in verbal communication. 1, 2, 3 Action!! For children aged 3-7
Details at clle.ywca.org.hk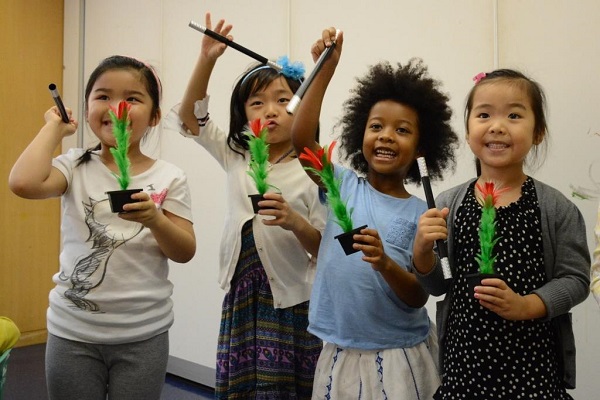 Magic Kingdom
With the help of insider tips and practice your child will become a little magician. The class also helps boost confidence, creativity and communications skills. Apart from that, it's just a whole lot of fun. For children age four to seven. Details at clle.ywca.org.hk
Les Danseurs Dance & Art Academy
Learn basic dance steps and dance vocabulary through stories, interactive gaes and role play through this course which aims to help children explore their bodies, improve balance and coordination and foster creativity. Participants will join a dance competition on completion. Classes for teenagers are also available. www.les-danseurs.com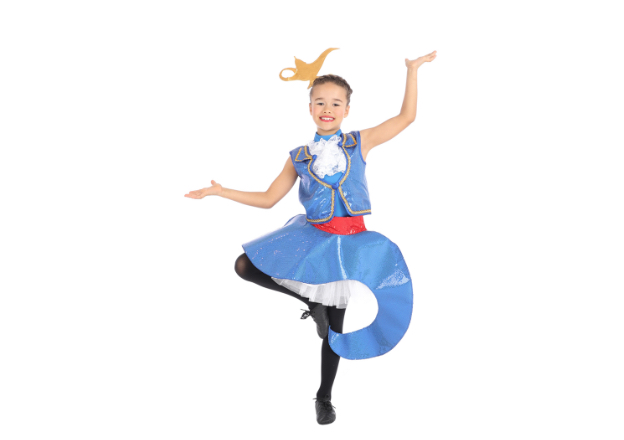 Twinkle Dance Summer Dreams
With the theme of Magic Lamp, the summer camps are all about adventure, magic and fun, offering students the chance to learn the performance and production of a shadow dance. Weekly camps are available for children of 18 months to five years, there are also flexible dance packages. Shadow Dance is offered for students above five years and encourages dancers to use various elements of their dance training to explore shape, proportion perspective and creativity. www.twinkledance.com
Pitter Painter Summer Workshop
Let your child explore the world around them and discover their creativity while having lots of messy fun with paint. Children will learn the fundamentals of drawing, colour mixing and painting techniques, and even some interesting bits of art history, while working on theme-based projects. For children 18 months – 11 years. clle.ywca.org.hk
Kids Can Cook
What's more fun than being allowed to roll, squeeze, stir and of course eat? These 'Kids Can Cook' Summer camps introduce children to new foods and flavours helping them expand their tastes while enhancing their broader skills including measuring, counting and sharing. For children aged three-11. Details at clle.ywca.org.hk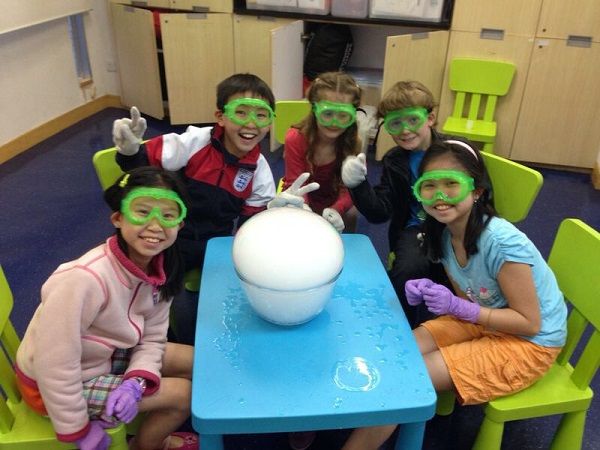 STEM Camp
With STEM education being the talk of the town in the educational system, the YWCA International Kids Club has an assortment of camps this Summer for children to get hands on in these various disciplines. From science experiments, building robotics, maths, 3D printing and more, you'll surely find something for everyone to enjoy. Who says learning can't be fun? For children aged two-12. Details at clle.ywca.org.hk
Putonghua Cool Summer Camp
It's never too early to introduce your little ones to Mandarin. In this language camp, children learn Mandarin through activities structured around carefully selected thus making a perfect foundation for future Mandarin learning. Children will have so much fun in this camp that they won't even notice that their learning a new language. For children 3.5 – 5.5yrs.
First Code AcademyTop up your kid's STEM & coding skills through First Code Academy's immersive summer camps, designed to match the interests and progression of each child – whatever their age. Catering for children from four years up to 18 years (split into different groups), with a maximum student to teacher ratio of 1:8 and a world-class team these immersive classes will help children become creators with technology. https://hk.firstcodeacademy.com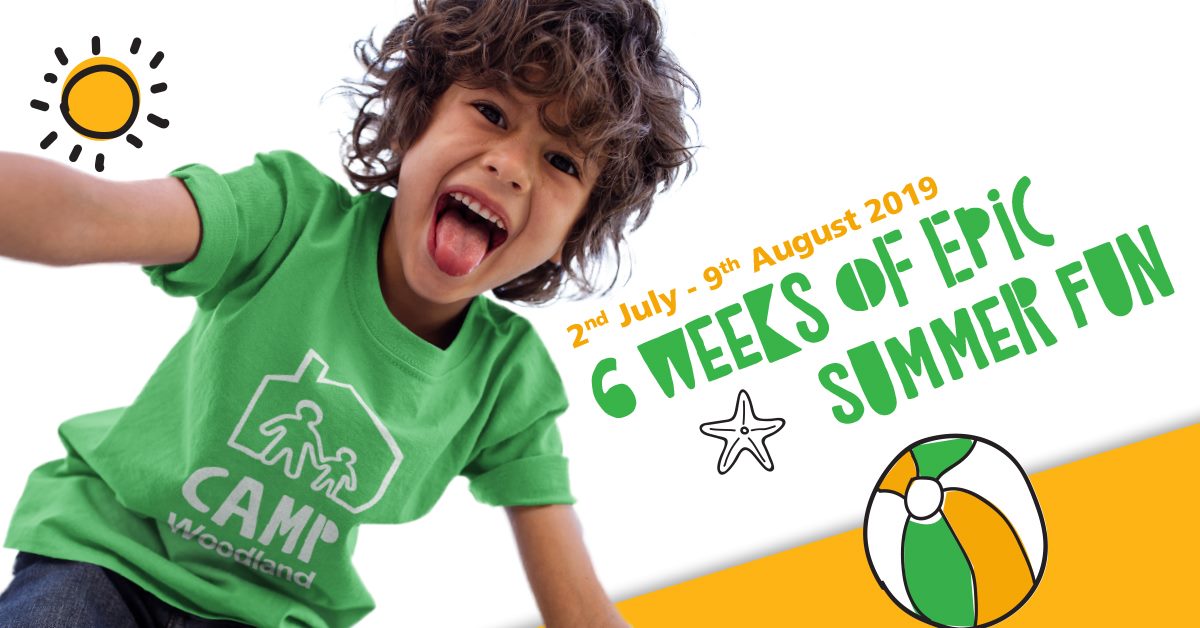 Camp Woodlands
Developed and run by early childhood specialists, Camp Woodland will engage, challenge and inspire your child through a multi-activity programme. Set within indoor and outdoor play spaces, each week your child will have the opportunity to participate in water play, cooking, construction, art, music, sport and games. Suitable for all children aged from two years eight months to six years. Camps run from 9am to 3.30pm, with the option to join for a half day, morning or afternoon session. http://woodlandcamp.hk
Summer Y Sport Academy
The YWCA is running a selection of sport academy summer courses. Choose from mini golf & dodgeball; basketball & baseball; badminton & handball; mini tennis & track and field; or soccer & mini hockey. Camps are suitable for children age four to seven years.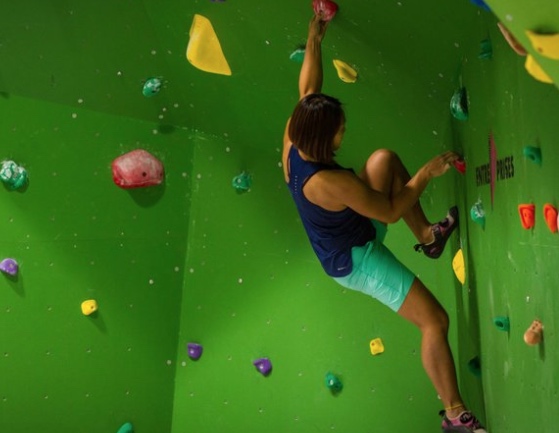 Climbing Camp at Verm City
Your child will be introduced to the three disciplines that are being used for rock climbing for the 2020 Olympic Games. They will no only improve their climbing skills, but will also enjoy a sense of community. Suitable for children age five to 14 years. www.vermcity.com
Swimming Classes at the Y
Beat the summer heat with one of many swimming classes at YWCA International Kids Club catering to a various age groups at different skill levels. For the younger crowd, we also have Parent and Kids Swimming Class available so that you can be there with your child every step of the way in the learning process while bonding and building trust. For parents and babies from 12 months old to children 5 years plus. Details at clle.ywca.org.hk
Children Martial Art Summer Camps
Stay active afterschool by learning punches and kicks in one of many martial arts classes available at the YWCA. They have a full range of martial arts related classes ranging from Fencing, Taekwondo, to Wing Chun and even Lion Dancing. These classes are perfect for youngsters who have limitless energy and great classes for improving motor skills, discipline, concentration and respect which will help children to develop into responsible, courteous, and upstanding individuals. For children 3 – 12 years. Details at clle.ywca.org.hk
MCPS Summer Camps and Classes
Malvern College Pre-School Hong Kong offers a variety of summer camps and classes where children can learn and have fun together. Malvern Little Star's Summer Camp will introduce children to basic drama and stage performance concepts. At our Malvern STEAM classes, they will learn about robotics by building their own robots, while our Malvern Taekwondo will provide a great opportunity for them to improve their balance and strength.
http://www.malvernpreschool.hk/summer-camp-and-classes-2019
Sport 4 Kids
Sport4Kids are holding weekly mini camps at a number of locations, including Kellett Kowloon Bay, Hong Kong Academy, Safari Kids, Malvern College and Park View. The multi-activity camps are packed with fun and action with children taking part in new sports, playing fun games and fun crafts. https://sport4kids.hk/camps.html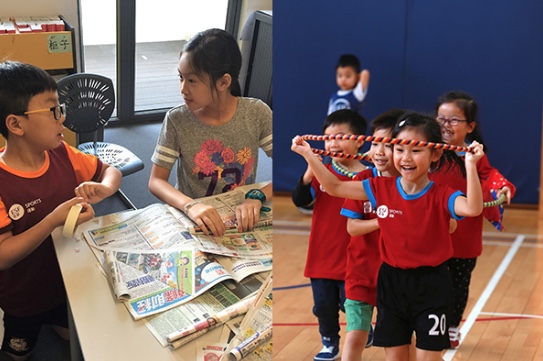 Full Day Camps at ESF
Full day Language & Sports camps are available at Kowloon Junior School, Renaissance College and South Island School. Join a language camp in the morning and follow with a Multi Sports camp in the afternoon for a full day of learning and fun! Separate basketball, swimming, football, tennis, gymnastics and basketball camps are also available. www.esf.org.hk
Urban Gardeners Summer Programme
Would your child like to turn their hands to a spot of gardening? This hands on class provides the opportunity for them to get their hands dirty with some in-class gardening. Students will work on a variety of projects involving planting, composting, processing and re-potting and will take something different home with them each week. https://clle.ywca.org.hk
Hong Kong Environmental Explorers
This three-day course organised by Asia Pacific Adventure includes a mini-gorge walk and forest hike, shelter building and camp craft, water and beach challenges and a giant SUP race. It is suitable for children age seven to nine and provides excellent exposure to the outdoors, growing the child's curiosity for new environments. www.asiapacificadventure.com/summer/ee/
WWF Summer School
During the summer break in July and August, WWF organises planned nature activities for groups aged six to 11. Participants will discover the richness of the natural world, the importance of conserving it, and the effects of our daily lifestyle choices on these environments. Curriculum-based activities are run by WWF educators at the three centres in Mai Po Nature Reserve, Hoi Ha Marine Life Centre and Island House Conservation Studies Centre. www.wwf.org.hk