Reading Time: 5 minutes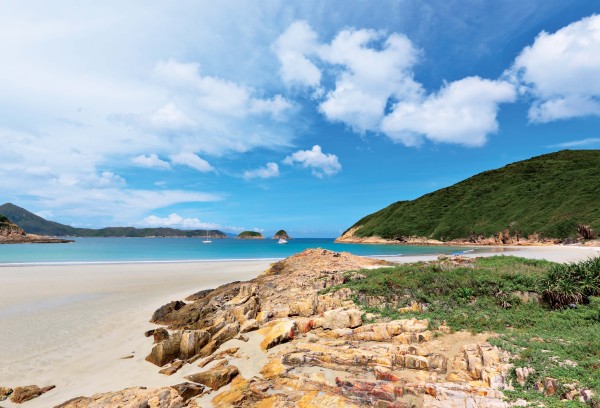 Much as parents relish having their children around full-time during the summer holidays, the weeks of idleness can intimidate even the most organised among us. How will you keep the kids from spending all day in front of the screens? There's actually plenty to do in Hong Kong – much of which costs little or nothing and provides healthy outdoor fun and excitement. Look no further to plan a summer spent off the sofa.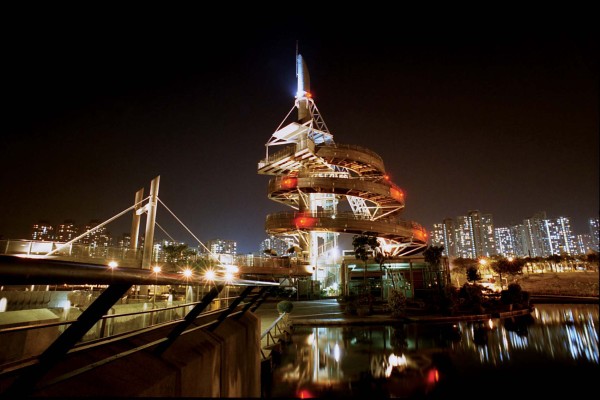 Action sports
Budding thrill-seekers will find that Hong Kong has a range of facilities and outdoor activities geared to them. Located on Lung Mun Road, the 12.5-hectare Tuen Mun Recreation and Sports Centre is a wonderful family facility, with a riding school, adventure zone and archery range, plus lots more.
Or for keen skateboarders, there is a skate ramp in the huge Lai Chi Kok Park, close to the Mei Foo MTR station. The park's swimming pool is available for cooling off afterwards.
Hong Kong's terrain is ideal for mountain biking and there are plenty of trails open to bike riders. The Hong Kong Mountain Bike Association has an informative website with a comprehensive trail guide at www.hkmba.org. Make sure you get a free permit to ride in the country parks as it will prove expensive if you are caught by rangers without one. Learn more about the permit at www.afcd.gov.hk.
For a day out that will please the whole family, visit the Tai Po Waterfront Park. Built at a cost of $210 million, the park covers an enormous 22 hectares and boasts a range of themed playgrounds, an insect house, a spiral lookout tower, gardens and an inexpensive restaurant. If your family is feeling energetic, you can hire bikes along the Sha Tin canal or in Ma On Shan and ride along the dedicated bike track out to Tai Po – about a 20-kilometre round trip.
For information on Hong Kong's many parks, zoos and gardens, click www.lcsd.gov.hk.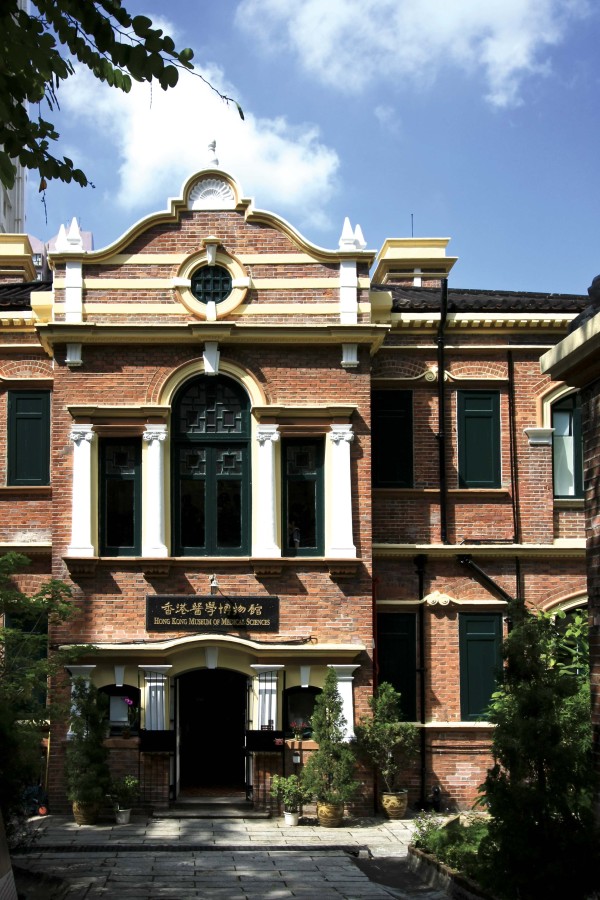 Museums
Hong Kong also has an incredible range of museums, including the Hong Kong Museum of Art, Hong Kong Heritage Museum, Museum of Coastal Defence, Hong Kong Museum of History, Hong Kong Science Museum and Hong Kong Space Museum.
The Science Museum in Tsim Sha Tsui is very hands-on, with interactive displays suited to kids of all ages. The Space Museum, which is close to the TST Star Ferry terminal, is geared to older children but has displays that also appeal to youngsters. The Museum of Coastal Defence near Shau Kei Wan on the Island Line has been transformed from the old Lei Yue Mun fort, where barracks were first built in 1844, and details Hong Kong's colourful military history from ancient days to the present.
Prices vary but are very reasonable. If you are planning to visit several museums, it's best to buy a museum pass, which provides access to selected museums. To learn more, click www.lcsd.gov.hk/en/cs_mus_lcsd.php or
www.discoverhongkong.com/eng/attractions/museum.html.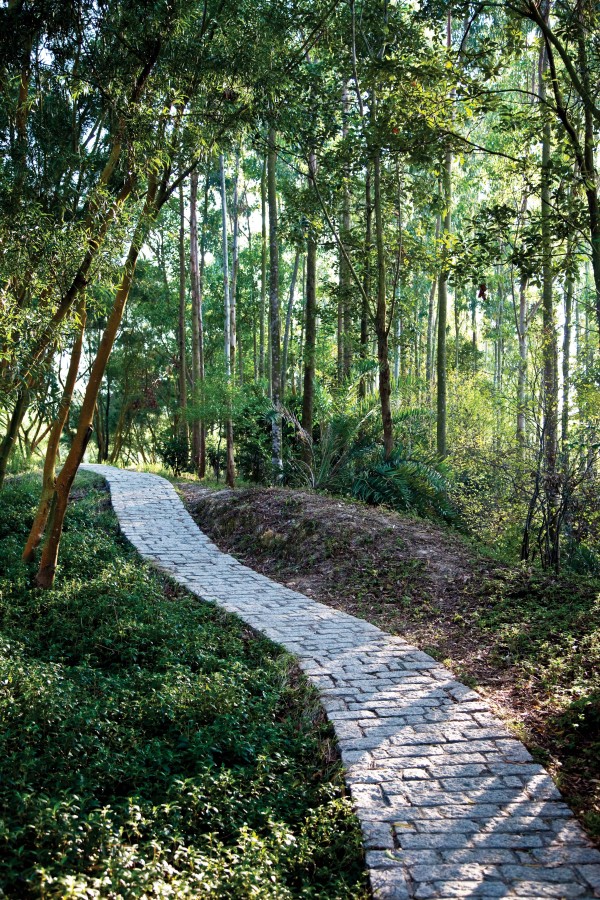 Hiking
Hong Kong, with its steep hills and labyrinth of pathways and trails, is tailor-made for hiking and walking adventures. There are a number of routes specifically designed for family groups and younger children.
The Dragon's Back is one of the city's best-known walks, with spectacular views along the southern part of the island. It is easily accessed by bus number 9 from Shau Kei Wan MTR station.
The Lugard Road walk around The Peak is about three kilometres long, largely flat and ideal for families. You can either catch the Peak Tram to the terminus and start from there, or take a bus or taxi, or, if you're looking for a bit of a challenge, walk up either the Morning Trail off Hatton Road or the steeper Old Peak Road.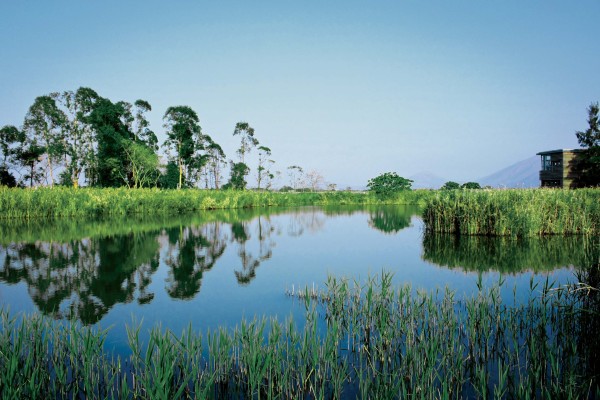 Back to nature
The Kadoorie Farm and Botanic Garden in Lam Tin Road, Tai Po, is a Hong Kong institution located in a very scenic part of the New Territories and a long way from the city's hustle and bustle. Here kids can enjoy walking through a rural environment and have fun learning more about plants and animals. The centre includes an aviary with endangered birds and a range of hands-on activities. Click www.kfbg.org.hk for more information.
The Mai Po Nature Reserve at Yuen Long in the New Territories is one of the world's best known bird-watching areas and home to more than 350 species of migrating birds. Kids can use the "hides" strategically located around the park to observe birds through binoculars. WWF offers guided tours for groups and individual visitors. Learn more at www.wwf.org.hk/en/getinvolved/gomaipo/.
The nearby ultra-modern, 61-hectare Hong Kong Wetlands Park is devoted to Hong Kong's diverse wetland ecosystem. It includes a Wetlands Discovery Centre where kids are given an opportunity to study stream and pond life, a 200-seat theatre showing films on wetlands life and the park, and a boardwalk that winds through the marshland with a series of hides. To learn more, visit www.wetlandpark.com.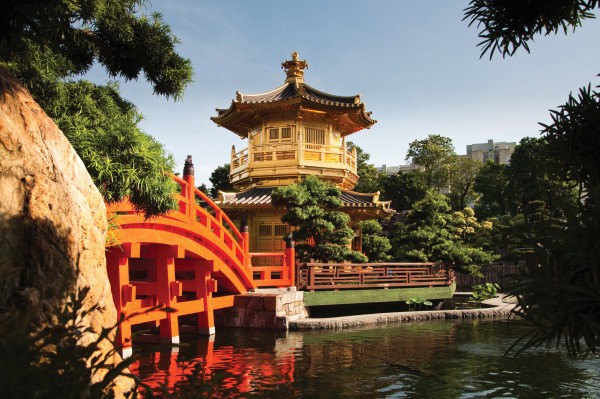 Temples
How about immersing your family in some local culture by visiting some of the wonderful Buddhist temples located around the city? Most notable is the 10,000 Buddhas Monastery close to the Sha Tin MTR station. Follow the stairway lined with golden Buddhas up to the monastery.
The extensive Wong Tai Sin temple is a five-minute walk from the Wong Tai Sin MTR station, and the Man Mo temple, the city's oldest temple, built around 1842, is located on Hollywood Road.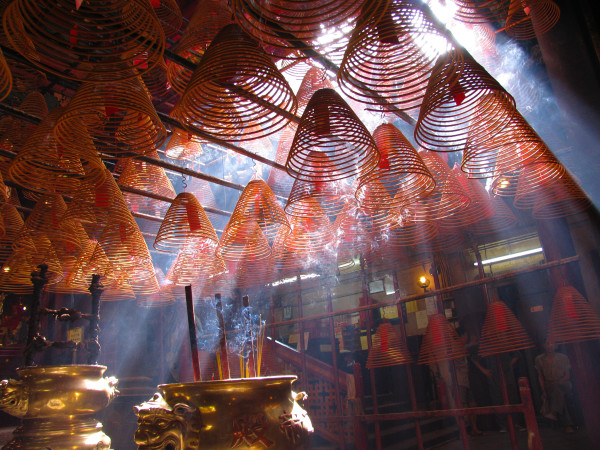 Cool off
Everyone knows the best way to beat the heat of Hong Kong's summer is at the beach or a public swimming pool.
Big Wave Bay and Shek O beaches are located on the south-eastern part of the island and can be reached by the number 9 bus from Shau Kei Wan MTR station or the Shek O green minibus. Both are expansive beaches. Big Wave Bay, while generally tranquil, can live up to its name when the swells pick up.
Kids love a ferry ride, and a trip to Cheung Chau island is ideal. You can spend the day at Tung Wan or Kwun Yam beaches then hire a pedal car and have great fun pedalling around the village.
If you're looking for something a little out of the way, head out to Pak Sha Wan – also known as Hebe Haven – on the way to Sai Kung, from where you can take a short junk trip and spend the day relaxing on the isolated Trio beach. Catch minibus 1A from Choi Hung MTR station (exit C2) or minibus 101M from the bus terminus next to Hang Hau MTR station.
Pui O beach on Lantau Island is also popular with the kids, while offering a restaurant that appeals to mums and dads, too. Catch the Mui Wo ferry from Central and then bus 1, 2, 4 or 5.
Hong Kong also offers a range of swimming complexes with lots of water slides, cascading water features and entertainment for the kids. Tseung Kwan O Swimming Pool is close to the Po Lam MTR station and provides an extensive complex, with three water slides and a large play area, lap pool and diving pool.
The Leisure and Cultural Services Department operates five water sports centres including the Chong Hing Water Sports Centre adjacent to the High Island Reservoir in Sai Kung, Stanley Main Beach Water Sports Centre, the St Stephen's Beach Water Sports Centre opposite Stanley Bay, the Tai Mei Tuk Water Sports Centre next to Main Dam of Plover Cove Reservoir, Tai Po, and the Jockey Club Wong Shek Water Sports Centre at Wong Shek Pier, Sai Kung.
The centres offer an endless range of activities, including kayaking, wakeboarding, sailing and water bikes – all at very affordable prices. The centres also run a junior water sports training programme for kids aged eight to 13 aimed at helping them enjoy water sports in a safe environment. There are also ball games and you can even camp overnight. For further details, see www.lcsd.gov.hk/watersport.