Reading Time:
3
minutes
School is out and camps are in. Get your kids moving, learning new skills, trying fun sports and having a great time with our guide to the very best summer sports camps in Hong Kong.
Offering Multi-Sports Camps plus Swimming, Football, Tennis, Gymnastics and Fencing Clinics, ESF Sports is a go-to when contemplating summer sports camps in Hong Kong. Their multi-sports option is great for developing children's sporting skills through play, developmental games and game-based sports while the clinics are designed to improve skills and techniques. You can also choose full day camps which are a combination of language camps in the morning and multi-sports in the afternoon.  Camps run Monday to Friday through the end of July at various locations. Suitable for ages 3 – 15 years (depending on the activity).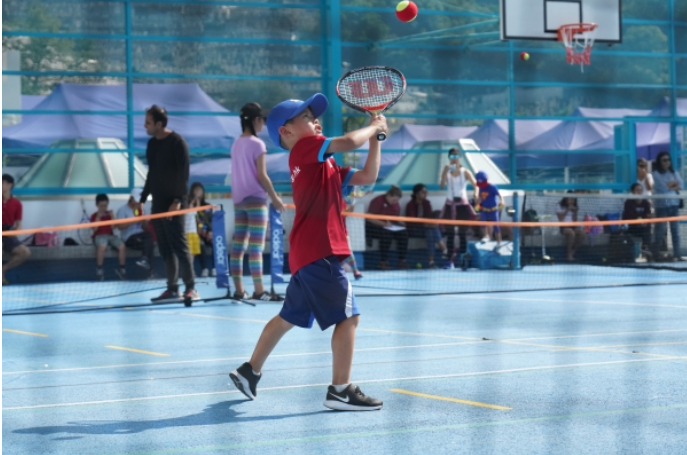 Check out one of Minisports four day (Monday-Thursday) summer camps. The camps were carefully designed by experienced early childhood professionals to encourage sampling of multiple sports in a friendly and supportive environment. From tennis and rugby to football and basketball, as well as beach trips and a range of party style games, these fun-filled camps have been a huge hit. Camps run at 5 locations across Hong Kong and are suitable for ages 1.5 – 8 years. https://www.sportsclassesforkidshk.com/campss/summer-camps
With the strong belief that sports play a major role in the overall development of children, turning them into healthy, active and successful adults, Proactiv Sports (previously Sport4Kids) is well equipped to add some movement to your life. Offering multi-activity sports camps, gymnastics, soccer, gymnastics & cheer at 5 locations across Hong Kong. For ages 4 -12 years.
The long list of choices at YWCA have you covered for an active summer full of sport. With over 500 specialized camps this year, here are a few of the more popular sport camps to choose from when deciding upon your kid's summer sports camp in Hong Kong.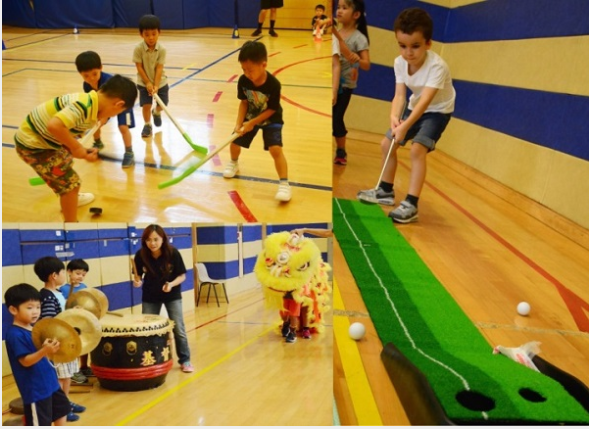 Try out gymnastics fun with professional coaches at YWCA. In this camp, kids will use vaults, beams and trampolines to learn basic moves that train up their motor skills, flexibility, agility, concentration and coordination. For children aged 3-10.
The professional coaches uses a variety of exciting games and special equipment such as bean bags, skittles, mini footballs and goals to teach the basics about soccer. These games help develop a child's motor skills, while teaching valuable social skills. For children from walking to 5 years old.
With a full range of martial arts related classes ranging from Fencing, Taekwondo, to Wing Chun and even Lion Dancing, there's something for everyone.These classes help improve motor skills, discipline, concentration and respect. For children 3 – 12 years.
Take part in fun, structured play sessions with engaging and energetic coaches. Children will learn how to catch, pass, kick and run with the ball and play as part of a team. Classes are taught across multiple locations in Hong Kong and are suitable for children aged 2 – 7 years.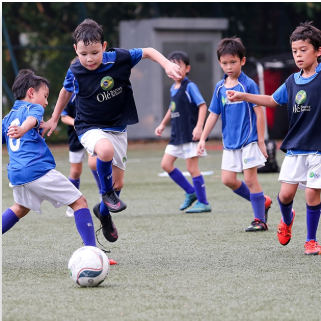 Check out the summer soccer camps on offer including Asia Pacific Soccer, Kinder Kicks, Tiny Tots, Brazilian Football Academy as well as tennis, swimming, basketball, climbing and adventure camps. Courses are held in Pokfulam. Catering to kids from 18 months to 16 years, there's something for everyone at this top pick for summer sports camps in Hong Kong.
In the heart of beautiful Tai Tam, Parkview is hosting summer camps for members and non-members alike.  Choose from tennis, swimming, dance, adventure and more. Sign up weekly or on the days of your choosing. For ages 3 – 16 years.
There you have it! Our guide to the very best summer sports camps in Hong Kong. Don't forget to sign up to our newsletter to stay up-to-date with all the latest family-related news and events in the city.
Related articles: