Reading Time: 2 minutes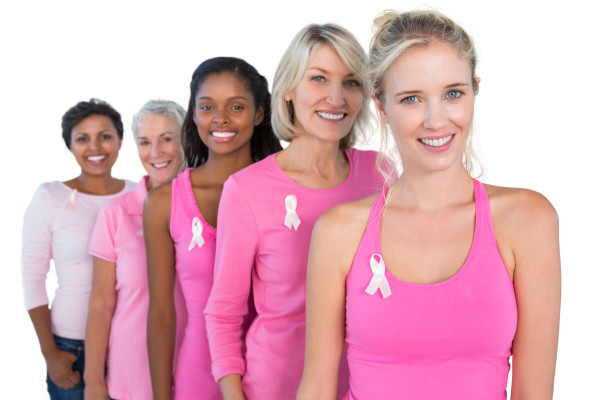 Breasts – whatever their size or shape – us ladies all have them! We know to look after our forward-facing assets by wearing proper bras and regularly checking for unusual lumps. We also know the benefits of following a healthy lifestyle, which is not always easy with the stresses of modern life. Unfortunately, some women will find a lump, as breast cancer is more common than we care to think about – it is the most common cancer affecting women in Hong Kong. But what happens, when the worst happens and cancer is diagnosed?
Education and support
In addition to world-class health services and support from our nearest and dearest, it's reassuring to know that there's a dedicated local charitable organisation on hand to help. The Hong Kong Breast Cancer Foundation (HKBCF) was set up in 2005 to eliminate the threat of breast cancer within our community through education and support, as well as advocate for better breast cancer care. Their mission is to promote public awareness of breast cancer, the importance of breast health and support recovering patients. Over the last decade, HKBCF has played an invaluable role by ensuring no-one faces breast cancer alone. They assist those touched by the disease through financial assistance (where required) and counselling.
Health care worker Rosanna knew she was a cancer risk due to family history, shift-work, lack of exercise and being overweight. Aware of these risks, she underwent regular screening which saved her life when – sadly – breast cancer was detected. Rosanna joined a HKBCF support group "to listen to the experiences of my peers" which "helped boost my confidence in fighting the disease." This brave survivor encourages others to speak out so family and friends can assist their cancer fight. Rosanna hopes that the Government will actively promote screening because early detection can lead to a higher survival rate

Volunteers and donors
HKBCF provides these invaluable services thanks to donors and volunteers. One volunteer, Ms Yeung, happily assists weekly with general office duties, so she can "Help others help themselves", believing that the organisation's work "can really help people."
Another volunteer, Dr Yuen, devotes time to HKBCFs' psychological counselling service. She says, "I realise the importance of psychological support to cancer patients at different stages of their treatment path. No matter if they are newly diagnosed, terminal stage or relapsed patients, it is critical that they obtain psychological support at an early stage."
This non-profit charity welcomes donations and volunteers. Everyone can help – you could buy a pink ribbon, t-shirt or bracelet, or join a fundraising event, from their annual walk to a yoga class. Your contribution could truly help save
a sister's life. To find out more, visit www.hkbcf.org or email
info@hkbcf.org.