Reading Time:
< 1
minute
This summer, sports therapist Richard Inskip jets into NIYAMA Private Islands to offer pre and post surf training and treatment to professional and novice surfers alike. Richard is a passionate surfer from the UK with a BSc in Applied Sport and Exercise Science and is founder of MSD Pro Sport Therapy.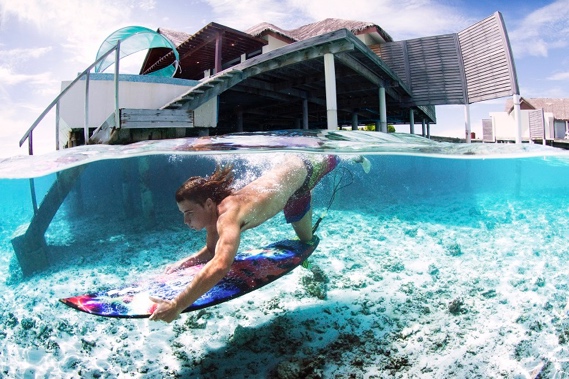 Engage in group sessions as well as one-on-one training, with the latest techniques used in the surf world until 31st August 2019 at Nature's Playground. Guru to surf stars from around the world, from South Africa's Jordy Smith to Australia's Mark Mathews and Bryce Young, Richard will also offer daily group sessions at sundown with stretching and meditation to unwind.
Niyama offers the ultimate adventure for pro surfers and beginners alike. Off the beaten path with undiscovered waves surrounding it, Niyama also boasts surfable waves breaking right on its shores.
Explore two islands, Play and Chill, with dining in the treetops, spa-ing over water, and partying six metres below the ocean's surface. Surf safaris at daybreak by speedboat or seaplane are followed by sunset rum and reggae at the Surf Shack.