Reading Time: 2 minutes15 websites for those who like to do their festive shopping from the comfort of their own home…
For kids
1. www.babyj.com.hk specialises in children's books, wooden toys and baby products. It has free shipping on everything in Hong Kong. Baby J is a family-run business which provides a quality and affordable online shopping experience. Simply browse the website for gift inspiration and shop online.
---
2. www.littlewoodendragon.com is a family-run business specialising in natural quality wooden toys, games, puzzles and baby toys from Europe, to enhance a child's learning development, in a safe and fun manner.
---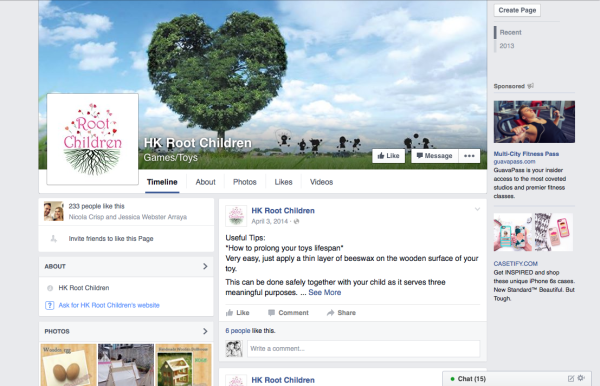 3. HK Root Children www.facebook.com/rootchildren is run by three mums who are passionate about sourcing toys worldwide that are 100% natural, high quality and affordable. Meaningful play is the most essential part of childhood.
---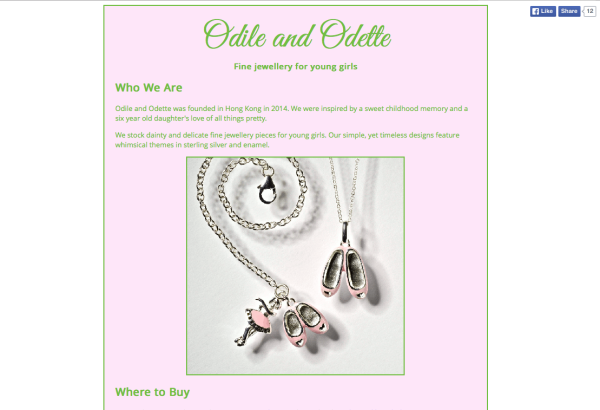 4. www.odileandodette.com stock dainty and delicate fine jewellery pieces for young girls. Their designs feature whimsical themes in sterling silver and enamel.
---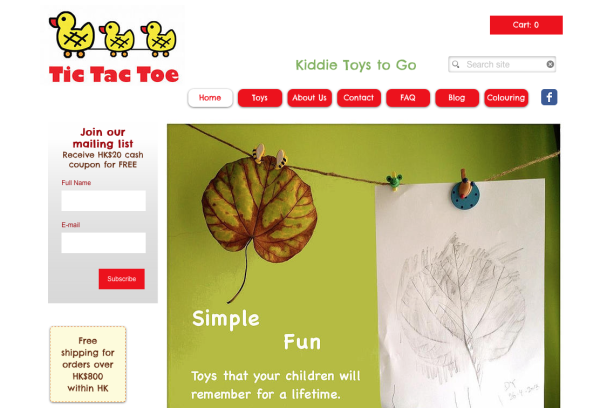 5. www.tictactoe.com.hk aims to offer simple and fun toys that your children will love and remember for their lifetime. The European products and brands that they select are of the highest quality and include Haba (wooden parts mostly made in Germany), Siku (designed in Germany) and Wow Toys.
---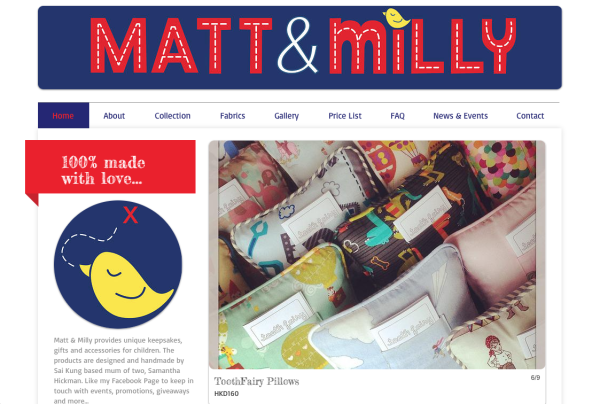 6. www.mattandmilly.com provides unique keepsakes, gifts and accessories for children. The products are handmade by Sai Kung based mum-of-two, Samantha Hickman. Founded in 2012, the range of products and services grows with each year.
---
7. www.chicoholickids.bigcartel.com is a Hong Kong based online children's wear store. Founded by two mothers, an experienced fashion buyer and a marketing professional, CHIC-oholic Kids' founders bring global sophistication from the world of fashion for the enjoyment of children.
---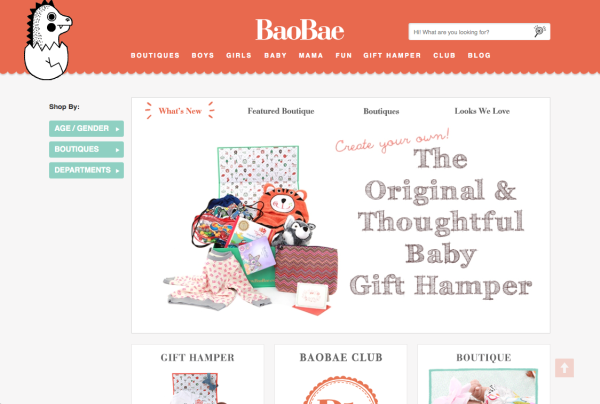 8. www.baobae.com unites boutique retailers and local designers to bring you effortless gifting for babies and mamas. Whether you're a parent-to-be, a mum or dad, aunt or uncle, or a friend looking for that perfect gift, BaoBae.com is the destination for you.
---
For everyone
9. www.bookdepository.com is the world's leading specialist online bookstore. They offer over 12 million titles, all at great prices with free delivery worldwide to over 100 countries, including Hong Kong. Whatever your interest or passion, you'll find something interesting.
---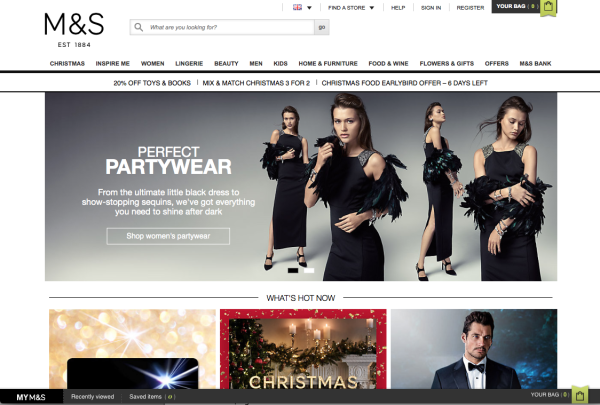 10. www.marksandspencer.com is a British retailer that specialises in the selling of clothing, home products and gifting and delivers to Hong Kong. This makes a good site to visit to pick up gifts for the whole family.
---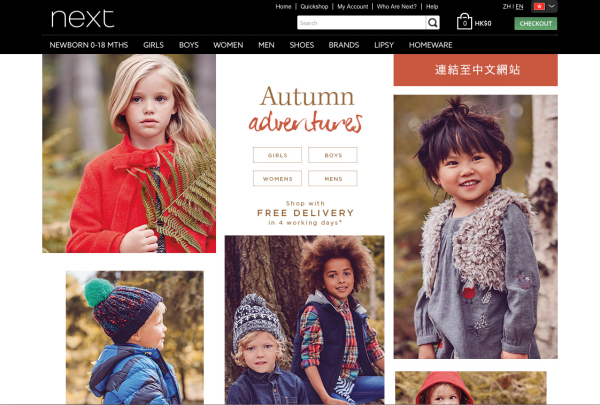 11. www.hk.nextdirect.com is a British store that specialises in the latest women's, men's and children's fashion plus homeware, beauty and more. This store delivers to Hong Kong and free returns are available.
---
For adults
12. www.ka-pok.com has grown from a lifestyle shop to an internationally renowned brand, as a result of its approachable take on fashion and design. With an eye for exploring newness, a passion for discovery and above all, a taste for the unpretentious, Kapok is now widely followed in the Hong Kong retail scene and a great place to click for stylish gifts for the adults in your life.
---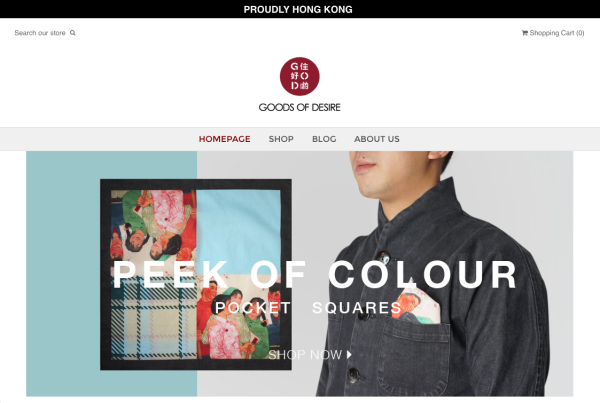 13. www.god.com.hk is quintessentially Hong Kong. Their name also means "to live better" in local dialect because it phonetically resembles the characters, "G.O.D." Get some inspiration for gifts among their designs, which are inspired by the vibrant culture of this energetic city where east meets west.
---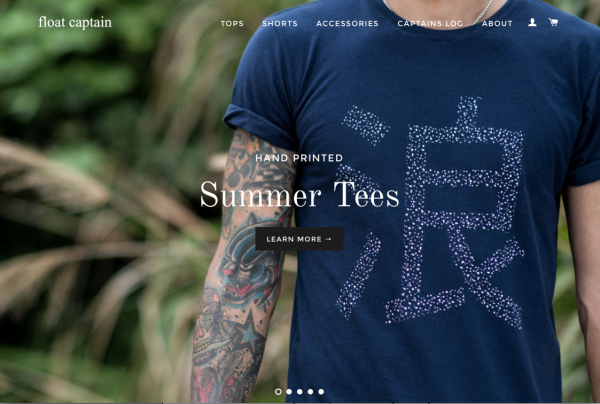 14. www.floatcaptain.com was born out of love for everything surf related. Inspired by Californian and Hawaiian surf and lifestyle and fused with Hong Kong's unique urban landscape and beach culture, Float Captain sells trunks, tees and shorts in original designs.
---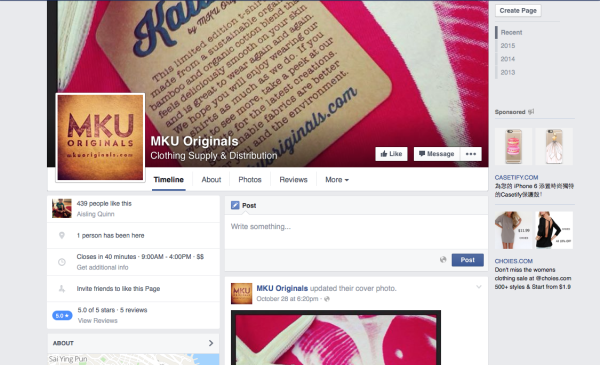 15. www.mkuoriginals.com sells sustainable, organic bamboo and organic cotton limited edition t-shirts, in fun and funky designs. They are so deliciously smooth, you will want to wear them again and again.
---