Reading Time: 11 minutesWhat is Sustainable Fashion and why is it important? Sheryl Bolden, author of Sustainably Stylish – A guide to curating a guilt free wardrobe offers her thoughts and advice on how to make your wardrobe more cost effective and sustainable.
What is Sustainable Fashion and why is it important?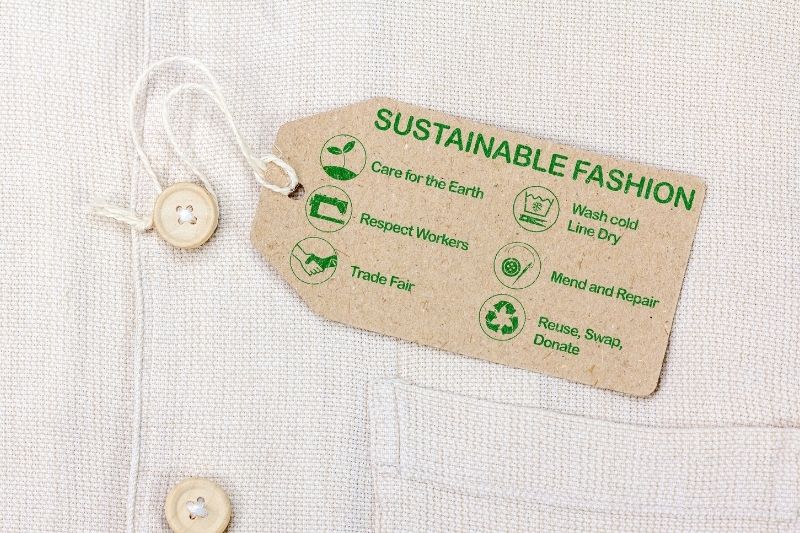 We are all becoming more aware of the impact that the fashion industry has on the environment and the ethical challenges it faces. More and more of us are beginning to ask how we can make small changes for the greater good.
For me, one of the easiest ways we can all make a positive impact is to buy less clothes and increase the lifespan of the ones we already own! Not ideal for the shopaholics amongst us (of which I am one) but it's true, the notion of wearing our clothes for longer is one of the foundations of creating a sustainable wardrobe. I believe it is important to think of your clothes as an investment. Fear not, I'm not talking haute couture, luxury watches and top tier designer handbags. I'm referring to the clothes that you buy; of which you should demand a return on your investment, regardless of the price tag.
What is Cost Per Wear?
We have all invested our time, money, and some level of emotional energy into buying these pieces and so it makes sense that they should deliver us value. Measuring this value in a financial sense is known as Cost Per Wear (CPW), a simple calculation to determine our sartorial Return on Investment (ROI). In short, this is the total cost of the item purchased, divided by the number of times it is worn. The lower the CPW the better your ROI. Without doubt, a low CPW is good for the bank balance but is it always good for the environment?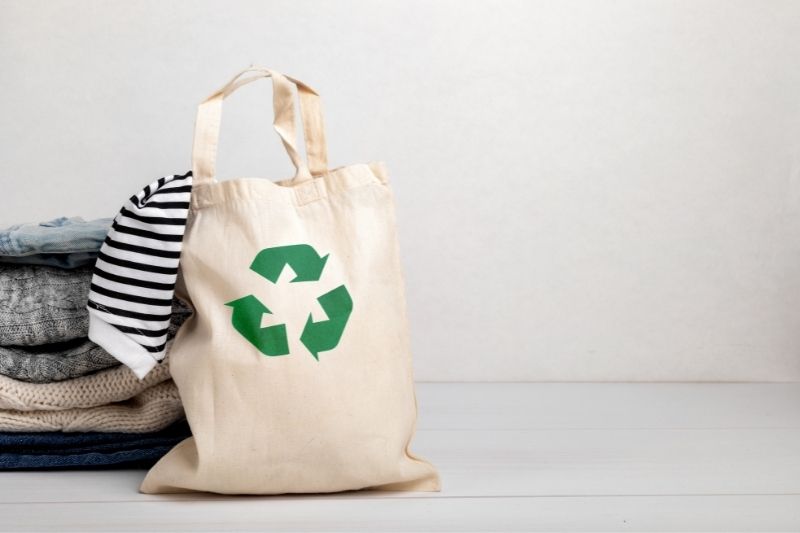 More often than not, we end up with a high CPW because we invest in the 'wrong' clothes. By that I don't mean we buy awful, ugly clothes – what I'm referring to is spending a lot of money on the types of clothes that rarely get worn. Let's talk about occasion wear, which can be expensive and worn infrequently. If for example you are attending the wedding of someone special and, naturally, you want to look fabulous so decide to buy a new outfit. You shop around, do your research and find 'the dress'. For the sake of this example let's say the price tag is HK$2,000 – not an insignificant amount of money, but you love the dress and can make the numbers work, so you buy it.
You rock it at the wedding, manage not to ruin it with red wine, nor rip it during some crazy dance moves. Success! A few months later you wear it to a party with different friends, changing up the heels and hair style, for a sexier look. Another change of accessories and the addition of a jacket, and the dress is perfect for a christening. So far, the dress has had three wears, by the time the festive season has come and gone that number is four. When an opportunity to wear it for fifth time arises you are bored of it, your friends have seen it, and your social media is full of photos of you wearing it. So, despite loving this dress and a hefty cost per wear of $500, you retire the dress and buy something new.
You might also like: Hire A Party Dress? Oh Yes!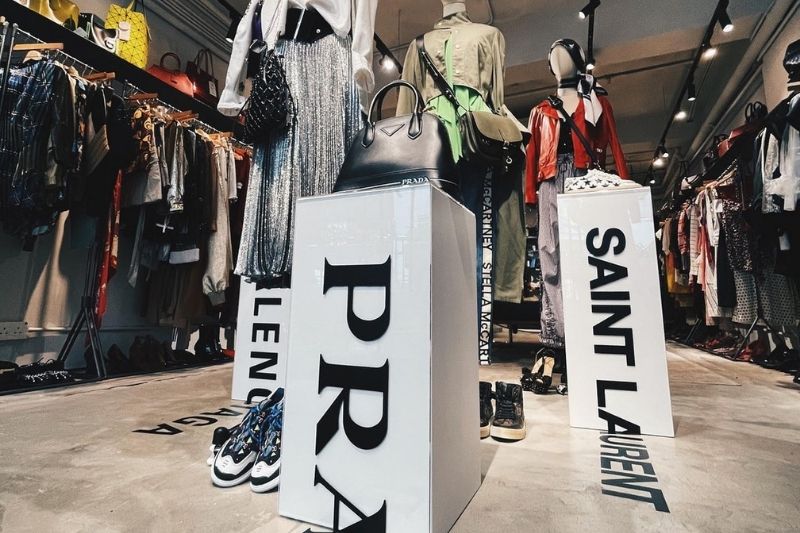 If we compare purchasing a dress to something a little more mundane such as a pair of trousers for work, the chances are you'll get a much better cost per wear but will that be a better and more sustainable investment?
Let's look closer; despite being a versatile and year-round staple we can resent spending money on 'work' clothes. Often, we want to spend as little money and time as possible on the purchase, meaning we buy in haste, perhaps making a rushed purchase during lunch break, or maybe you ordered online and the headache of returning meant it was easier to just keep them regardless. Either way you don't love them, the fit is not great and you don't exactly feel fantastic when you wear them but they were 'only' $450.
During the first year you wear them on average twice a week, for 35 weeks. As they enter their second year, the poor quality and frequent washing starts to show, so you like them even less and wear them just once a week for the first three or four months of that year. After 18 months and around 86 wears you finally give up and get rid of them. It can be argued that with a CPW of $5 you got a good return on your outlay but two things come to mind.
Firstly, loving the clothes you own and feeling fabulous when you wear them is incredibly important. With these trousers, you just couldn't get excited about them and never really loved wearing them. So, was it really money well spent?
What Makes Fashion Sustainable?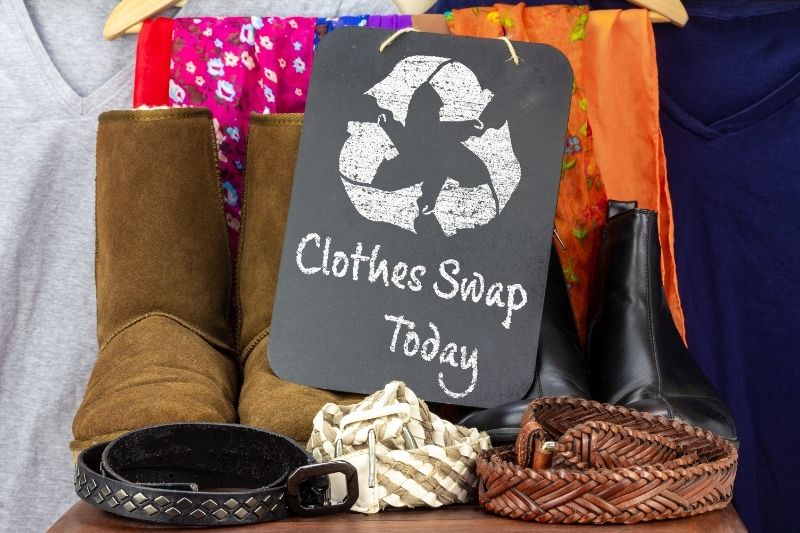 Despite the low CPW, there is a high chance these trousers were incredibly damaging to the environment. I talk a lot about a 'Sustainability Return', a great way to assess the overall impact that the production and disposal of a garment has, it considers several factors such as the resources – environmental, human, and economic – that are required to produce an item and how long it is in circulation for as well as how it can be disposed of.
It's likely these trousers had a high carbon footprint, with a petroleum-based synthetic fabric, probably weaved in one country, transported to a second for production then shipped to a third country for distribution, and that's before the logistics of getting it to you here in Hong Kong – all too often goods can go from Asia to Europe or the US and then back to us as consumers. That's a high carbon footprint for something that was only worn for 18 months!
When we then factor in what happens to those trousers when you throw them 'away' the situation becomes even more dire. The poor quality of the garment means it's unlikely they can be worn by a second user so often their destination will be an oversubscribed apparel recycling programme, or worse – landfill. Items like this may cost you very little per wear, but they carry an unreasonably high impact.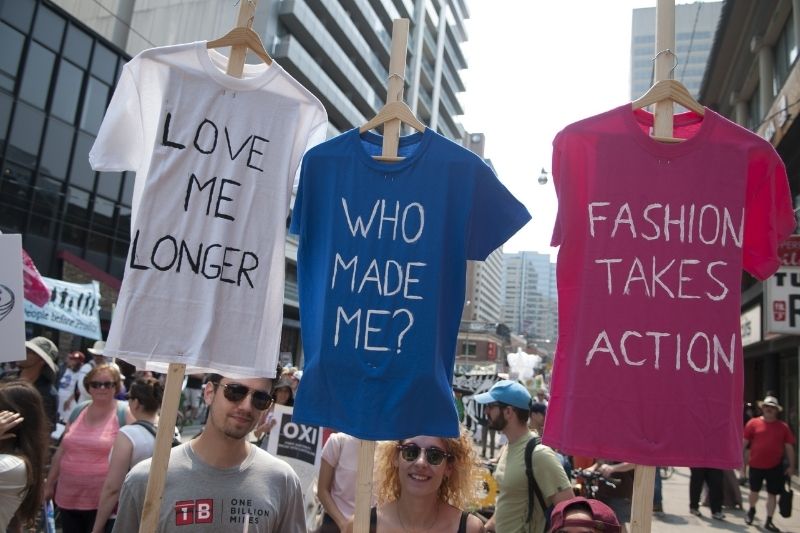 In this instance my advice would be to buy trousers that you will wear and love for longer, by investing in better fabric and all-round quality, you'll receive a more flattering fit, and hopefully you'll see them as more than 'work trousers' and wear them in more ways, more often. This would justify an increase in cost. You can get a lot more for your money by shopping in some of Hong Kong's preloved stores, where high quality items can be found for a lot less. Preloved is one of the most sustainable ways to shop, not only does it increase the lifespan of those clothes already in circulation, but saves you money and contributes to small, often female led businesses or NGO's. As for getting better value from the $2,000 dress, read my book for inspiring ways to wear this (as well as other items) and achieve a better CPW from the items you really love.
It goes without saying that cost per wear makes economic sense, but its importance from a sustainability perspective should not be underestimated, it encourages us to think about the long-term use of our clothes rather than the immediate gratification of buying something that we don't truly love on a whim.
How Can Clothes Be Sustainable?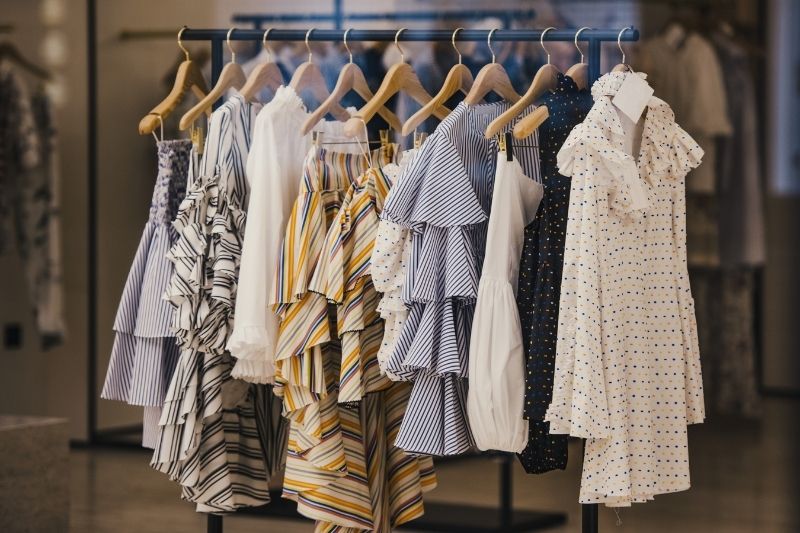 It's all very well understanding cost per wear, but the bigger challenge is buying clothes that we love enough to want wear for years to come. To help you to get the very best return on your sartorial investments I'm sharing my ultimate pre purchase check list. These are the questions, which I always mentally ask myself before making any purchase, and you should too.
Does it fit you, right now?
Do you love it on?
Will you wear it three ways?
Are you happy with the quality?
Can you afford it – and the potential maintenance?
Sustainably Stylish – A guide to curating a guilt free wardrobe explores all of these questions and more, offering tips and advice to help you make sure your clothes are working as hard as you. It's full of amusing anecdotes chartering mistakes I (and no doubt others too) have made over the years. While I am a huge fan of second-hand style, I appreciate it can often be a matter of luck, right piece, right size right place, so there are chapters that educate and inform on the plethora of manufacturing and fabric choices available. It cuts through the greenwashing helping you to make more informed decisions.
Sustainable Maternity Clothes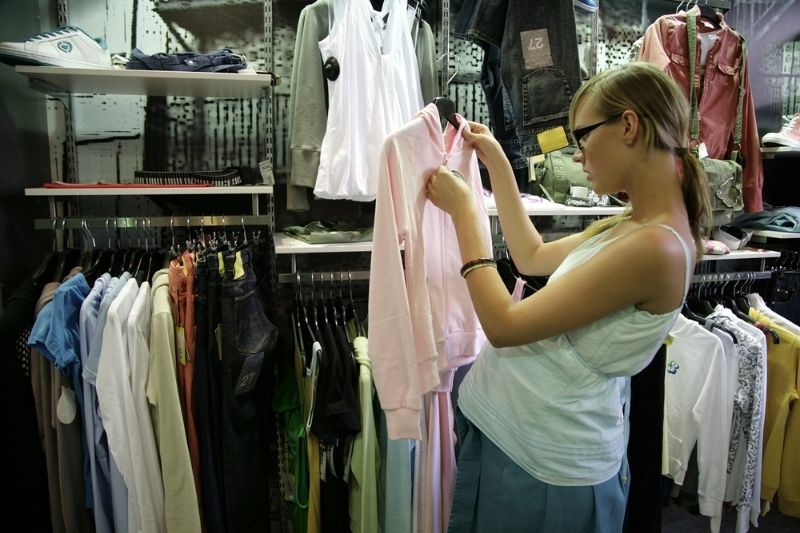 Maternity clothes are designed to accommodate a growing bump and allow for a slight increase in other areas like your boobs and bum – hardly rocket science, I know! But despite this, during my first pregnancy I was determined to keep my usual brands, all be it in a size up. As a result, and with the exception of a few casual jersey pieces, I ended up with some very ill-fitting outfits that were tight across my bump but too big across the rest of my body. These looked ridiculous, were seldom worn and were pointless post pregnancy, it was such a waste of money and clothes.  There is a reason maternity clothes are designed the way they are – to fit your changing body, proportionally!
It goes without saying that post-partum your body will change. I mean, you have grown a human and I hope you give your body all the credit and love it deserves for performing such an incredible task. The reality is that some clothes will fit differently, the proportions of your body as well as the number on the scale are likely to change. Don't waste money on something you think will work six months into motherhood. It's likely you will have a whole new perspective on what you want to wear. Wait, and shop then.
You might also like: Best Online Maternity Shops in Hong Kong
Shopping During Sales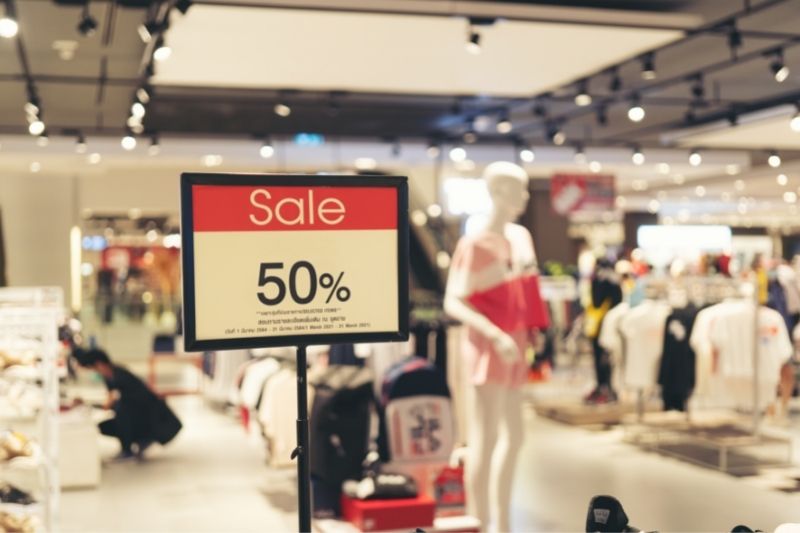 There is something about huge red SALE signs that draws us all in, sending even the most prudent of shopper scrambling towards the till, arms full of who knows what simply to save a few dollars.
I'll bet you, like me, have bought something in a sale that you thought was a great deal only to find it months later unworn in the back of the wardrobe. In almost every wardrobe I have edited there is at least one item with the tags still on.  When asked why it hadn't been worn, more often than not, the answer was, "I don't really like it, I bought it in the sale".
Now don't get me wrong, I'm not against sales, some of the best items I own were bought in a sale but the truth is more bad purchases are made than good. The lure of a bargain can take the overstock problem away from the retailer and hand the responsibility to us, the consumer who will end up having to offloading those regretted purchases. Success full sale shopping takes time, patience, and a bit of research, but when done well it is a great way to save money and personally it enables me to buy brands that are out of budget at full price. I can buy better quality clothes that I love and that will last and be worn for longer. Which for me in sustainably stylish.
Our Favourite Sustainable brands in Hong Kong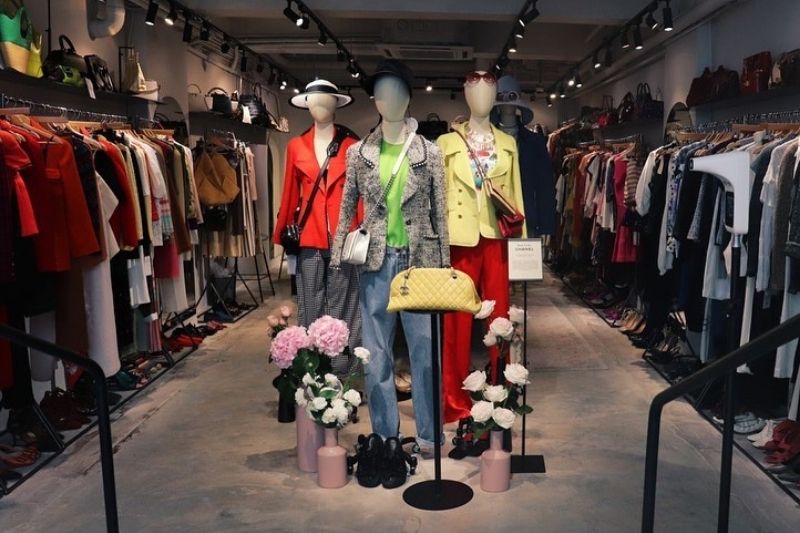 From luxury womenswear brands ranging from Chanel, Celine, Dior, Gucci, Louis Vuitton to Isabel Marant at up to 95% off retail. HULA is a sustainable fashion community where members can consign the items they no longer need, discover the best designer pieces for less, feel great about shopping, all whilst impacting the world one sale at a time.
The Hula, Ground Floor, 56 – 58 Hollywood Road, Central, Hong Kong, Tel +852 2544 1211, WhatsApp +852 6290 2220
Retykle is an innovative luxury resale e-commerce platform enabling parents to buy designer children's clothing at a fraction of their retail price. The first of its kind in Asia, Retykle removes the traditional hassle of peer to peer childrenswear trade, benefiting both your wallet and the environment.
Retykle, Unit 8B, Sing Teck Factory Building, 44 Wong Chuk Hang Rd, Wong Chuk Hang, hello@retykle.com, Tel +852 3594 6533, WhatsApp+852 6117 2150
Working from home just got more stylish with Style Theory, a fashion rental platform. They have recently launched their "Business Tops, Comfy Bottoms" to pair a professional, business appropriate top with relaxed, casual bottoms or leggings. From now until 31st March, 2022, new users can enter the promotional code "STWFH" when subscribing to the monthly plan and enjoy a half-price discount for their first month of subscription. With over 4000+ items from 100+ designers available for rent choose from brands like Victoria Beckham, Alexander McQueen, KENZO, JW Anderson, 3.1 Philip Lim and more.
For more information, visit the website
Founded by siblings James and Madi Chu, Paper Shades designs eyewear made from durable and sturdy recycled paper. The UV 400 lenses come with biodegradable frames and adjustable arms, available in a variety of designs and totally customisable.
Shop online www.papershades.net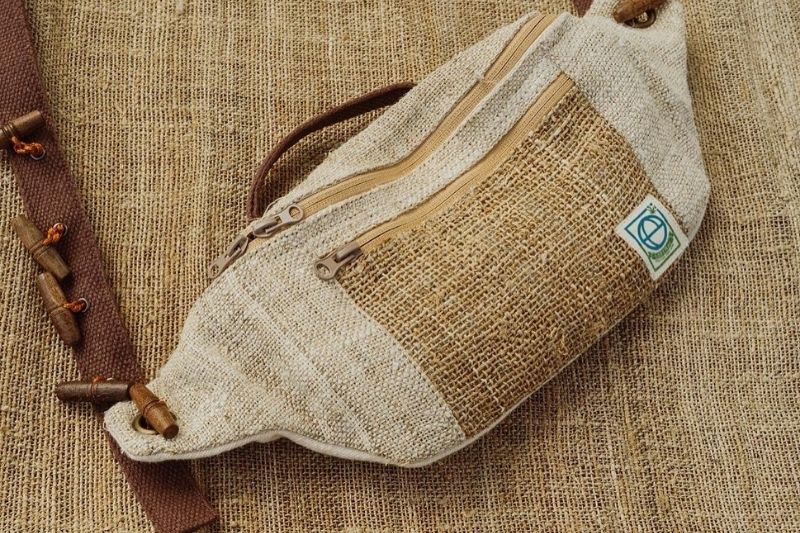 Founder and designer, Benny Yuen, created Earth.er in Hong Kong's very own Tai O fishing village. The items have a distinct inspiration from Southeast Asia. Products are made from Hemp using natural processes and renewable materials.
EARTH.er, G/F, 83 Kat Hing Street, Tai O, Lantau Island, Hong Kong, www.earthertaio.com
Vestiaire Collective is a global app for pre-loved fashion. The aim is to help transform the fashion industry for a more sustainable future. You can buy and sell pre-loved designer fashion and give your wardrobe a revamp in the process!
Discover more online www.us.vestiairecollective.com
The philosophy at PYE is 'seed-to-shirt'. Their classic men's apparel is made from their own cotton farmed in Xinjiang. Guaranteed to be made from the highest quality cotton, and made with integrity. The clothes are timelessly chic.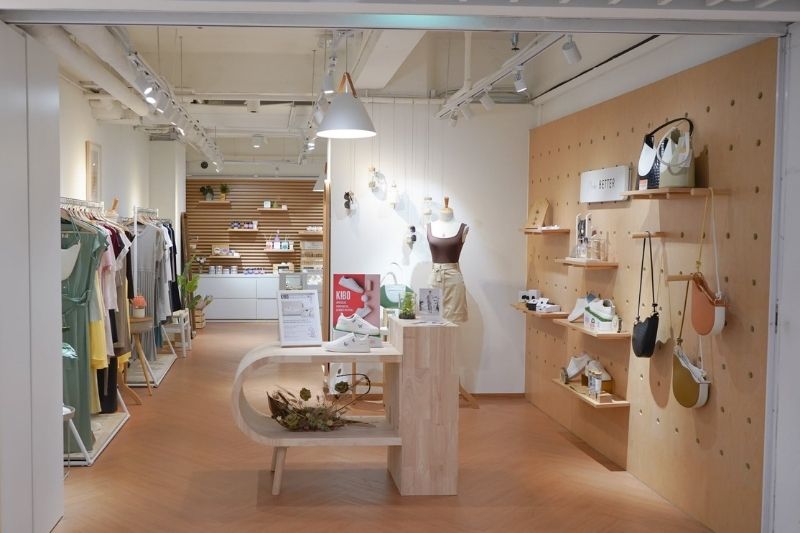 Having been in the clothing business for three generations, Tove & Libra was born from a desire to put years of expertise into practice by creating a sustainable women's brand. Built on quality over quantity, and centered around ethical sourcing and production.
Tove & Libra, S306, Block A, PMQ, 35 Aberdeen Street, Central, Hong Kong, connect@toveandlibra.com. They also have a number of pop up locations
Eco-sportswear brand Good Days makes active wear is made using recycled polyester and nylon that comes from post-consumer plastic waste. Good Days is all about contributing toward a circular economy whilst helping everyone feel good about themselves, both physically and mentally.
Shop online gooddaysactivewear.com
Family-owned business Flow with me, makes high-quality and high-performance yoga, athleisure wear and accessories. Items are hand-picked and personally tested to to ensure that the products are made with natural and recyclable materials.
Shop online HERE. Email: contact@flowwithmehk.com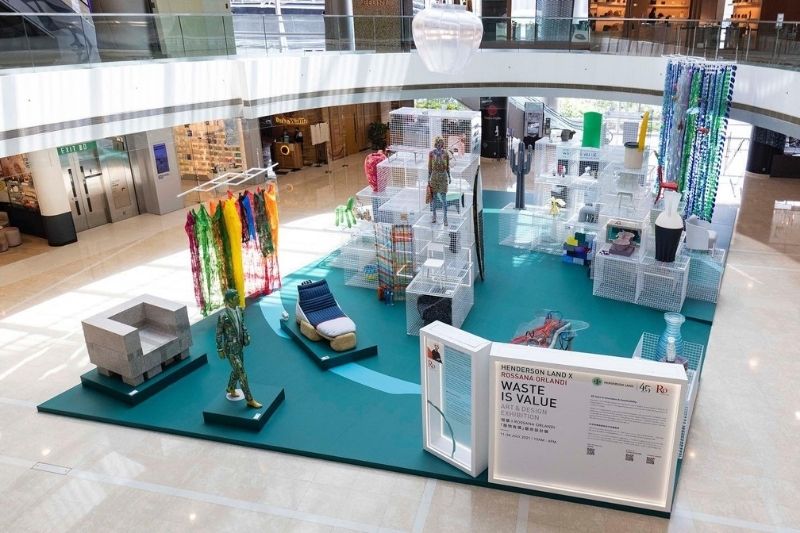 Think circular fashion, think The R Collective. A social impact business, born in 2017, to eliminate fashion's waste by reusing and recycling textile waste. The team at The R Collective are a team of highly-experienced fashion professionals, who work alongside top fashion brands to prevent textile waste. Working alongside sister charity
Redress
, a Hong Kong-based NGO.
Interested in an item but want to try the fit before you buy? Book an appointment with us The R Collective visit at our working studio based in Sham Shui Po, Hong Kong. Contact: hello@thercollective.com
Cosmos studio is a conscious fashion brand from Hong Kong. They design and manufacture products that are ethically and sustainably sourced, with fabrics created from programs like Better Cotton Initiative to ensure safety and fair treatment of farmers as well as the environment. The brand is 100% cruelty-free. Their 'Bottle Tee' is a t-shirt made with a unique blend of recycled polyester (from plastic bottles) and bamboo viscose.
Shop online www.cosmosstudio-store.com
With environmental sustainability at its core, ANGUS TSUI designs are known for their futuristic, and avant-garde style. He incorporates sustainable design techniques in his work today and has worked with companies like H&M to create upcycled uniforms and accessories via sustainable processes. Tsui has also established his own educational charity project, ANCares, which coordinates workshops, seminars and exhibitions on the topic of sustainability with NGOs such as St. James Settlement, Friends of the Earth and Redress.
Angus Tsui, Core 45, 43-45 Tsun Yip Street, Kwun Tong, Kowloon, Hong Kong (by appointment only), info@angustsui.com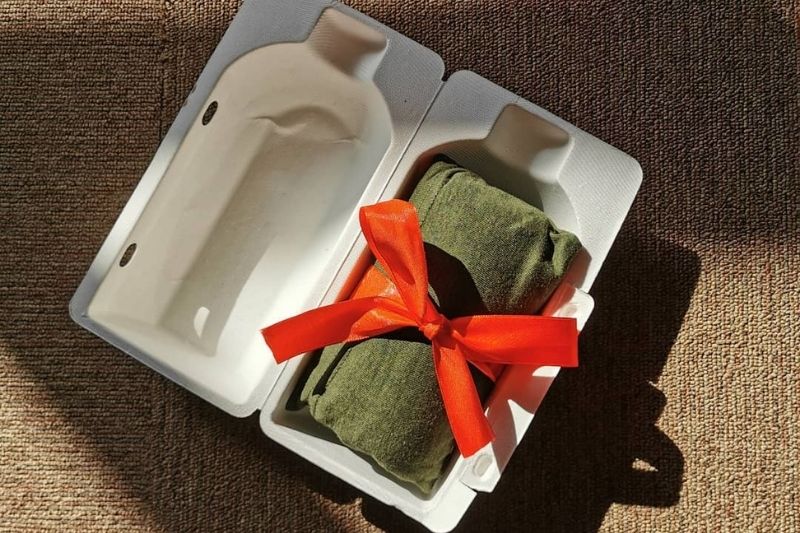 Basics for Basics is an ethical fashion brand based in Hong Kong, with a focus of finding the best solutions to lowering its carbon footprint, and use surplus fabrics, organic cotton and other sustainable materials.
Find them at The Wild Lot. Shop B, G/F, 6-10 Shin Hing Street, Central HK, hello@basicsforbasics.co
All the collections in store at Aanya are ethically sourced and sustainably created. Their partnerships are based, not only on quality craftsmanship, but ethics, and they like to work with local artisans and grass-root organisations.
Aanya, G/F, 67 Hollywood Road, Central, Hong Kong, www.aanya.com.hk
Redress Summer Secondhand Pop-up
Date: 17 June – 22 June 2023
Top up you summer wardrobe with a visit to the Redress #ShopSecondhand Pop-up! Shop from a curated collection of preloved fashion pieces from luxury to everyday items, for all sizes and genders. Payment can be made by cash, Visa, Mastercard, UnionPay, and American Express. But please take your own bag!
Address: 19/F Berkshire House, Quarry Bay, Hong Kong
Featured image courtesy of Shutterstock; picture 1 courtesy of Shutterstock; picture 2 courtesy of Shutterstock; picture 3 courtesy of The Hula FB; pictures 4-8 courtesy of Shutterstock; picture 9 courtesy of The Hula FB; picture 10 courtesy of Earth.er FB; picture 11 courtesy of Tove & Libra FB; picture 12 courtesy of Angus Tsui FB; picture 13 courtesy of Cosmos Studio FB.
Related Articles: