Reading Time: 5 minutes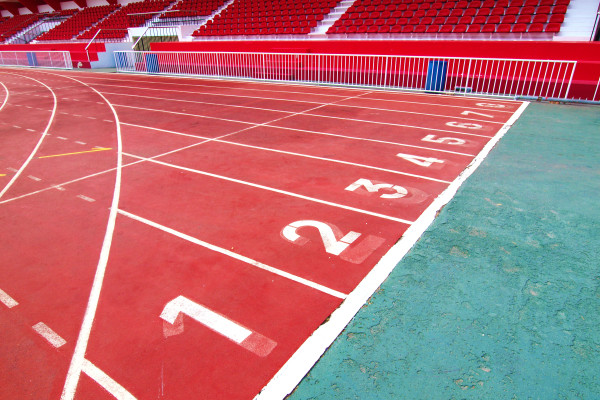 Sports are a big part of my identity. I have been involved in athletics for most of my life. When I was five years old, my dad gave me my first ski lesson in the basement of our home in Illinois. My brother and I strapped into skis and trudged around the carpeted floors, tips pointed out, per Dad's instruction. The coordination and enjoyment I gained from skiing encouraged me to try other sports. In middle school, I participated in competitive gymnastics and trained for up to 40 hours per week. During high school, I took up springboard diving, swimming and water polo.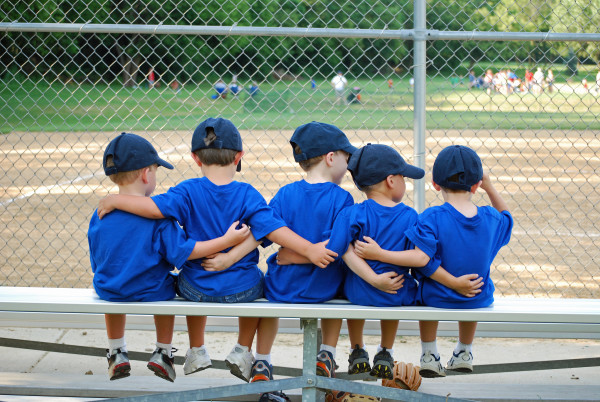 I later relied on these commitments to help me stand out in the college admissions process. My involvement in athletics has taught me a great deal about time management, sportsmanship and perseverance.
And so, as an educator in Hong Kong, I am sometimes surprised by the lack of emphasis on athletics here. Whereas I was actively encouraged to commit to sports growing up, many kids don't receive the same push. Recently, a nine-year-old student told me that she was planning to give up volleyball – which she loves – during secondary school in order to focus on her studies.
Hong Kong children are under a tremendous amount of pressure to do well at school, and sports cut into their limited studying time. I know there have been times in my life when too much of my focus was directed towards sports. But, in discouraging athletics, are we doing students a favour or a disservice?

Go play
In order to have the best shot at a bright future, children should exercise their minds as well as their bodies. Yet, given the academically rigorous culture of Hong Kong, it is unfortunate and unsurprising that physical activity takes a back burner in many kids' lives. A recent study conducted by the Advisory Committee for the Physical Fitness Test for the Community found that only 50 per cent of children and 40 per cent of adolescents in Hong Kong are considered adequately "active". And researchers at the University of South Australia found that a decline in physical fitness is twice as severe in Asian children when compared to their Western peers.
In other words, it is becoming increasingly clear that children are not spending enough time moving their bodies. One way to reverse this trend and prevent children from falling into the growing population of "inactive" youth is by helping them develop a passion for sport and encouraging their progress. This will, in turn, make kids less susceptible to obesity, chronic illnesses such as cardiovascular disease and diabetes, and other health problems. While it is wise to consider the ways in which any activity might interfere with kids' schooling, it is also important to consider the reality that sport can help children avoid very serious health problems.
In addition, exercise has been shown to relieve stress, increase concentration and help sleep. A recent study conducted by the University of Texas at Dallas also found that aerobic exercise improves memory. Athletics may help children, not only by supporting their physical and mental well-being, but also by enhancing their performance at school.
Children are naturally inclined to move. By addressing this inclination through sport, kids have the potential to become more attentive students as well as more balanced individuals.
Many informed educators find themselves pairing physical and mental activity. Dana McGowen, an English teacher at Talent Kindergarten and Nursery in Tin Shui Wai, encourages active learning in the classroom. "I try to make my classes as interactive as possible, even if it's as simple as asking a student to walk up and write something on the board," Dana says.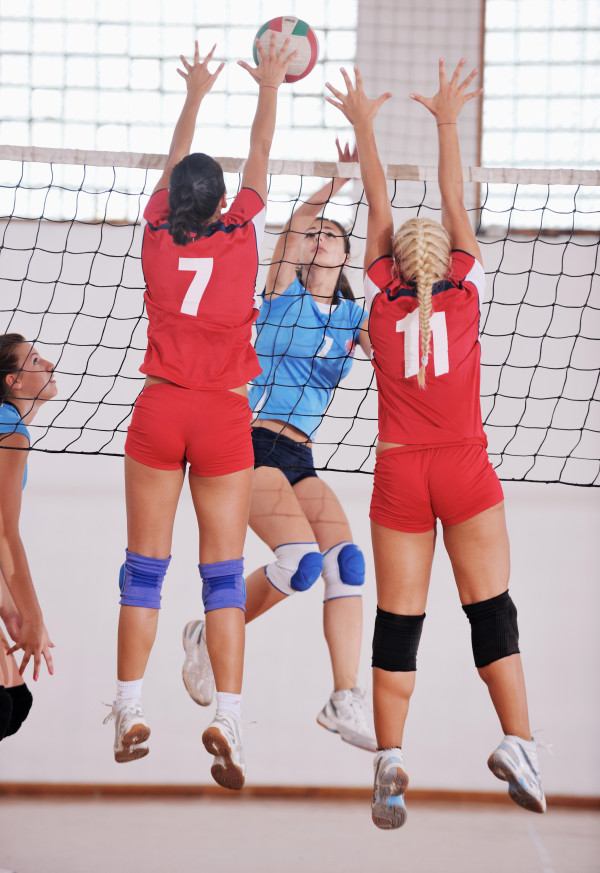 Team effort
Childhood is the time when people lay the groundwork for many different skill sets, including the ability to work well with others. Athletics does cut into studying time, but in exchange, the right sporting environment may provide children with the opportunity to develop the social skills that are necessary for personal and professional success. Travis Cardoso, a teacher in California, feels strongly that kids need to be interacting with their peers outside of school. As a high school student, Travis immersed himself in student life by playing baseball, participating in agricultural programmes and attending pep rallies. Now an educator himself, Travis supports student activities inside and outside of his own classroom.
He explains, "By being involved [in extracurricular activities] students learn teamwork, leadership, organisation and critical thinking. The workplace demands these attributes and the earlier a student can pick these up, the longer they have to fine-tune them before entering the 'real world'."
Moriah Evans, a teacher in Colorado and former basketball player, also agrees that sports can contribute to a child's social well-being. According to Moriah, sport helps children establish relationships with their peers and feel connected to their schools.
"Sports provide students with their own little niche and make kids more excited to go to school," Moriah explains. Not only does she see this outcome in her students, but Moriah herself remembers feeling a greater sense of belonging at school as a result of her extracurricular and athletic involvement.
An effective way for children to learn teamwork and cooperation is by joining a team. Recently, my nine-year-old student Samuel and his friend Victor participated in a mini-triathlon called Team Fear. The event included a bike ride, foot race and a 2.5-metre water jump. The race also required the boys to carry a friend for ten metres – a task that further emphasised the power of cooperation and joint effort. I was impressed to find that teamwork was central to the boys' experience.
Samuel says, "We tried to stay as a team the whole time," and that "teamwork" motivated him to complete the challenge.
Given that our education system tends to place greater emphasis on personal achievement, sport may provide students with a much-needed lesson in shared success.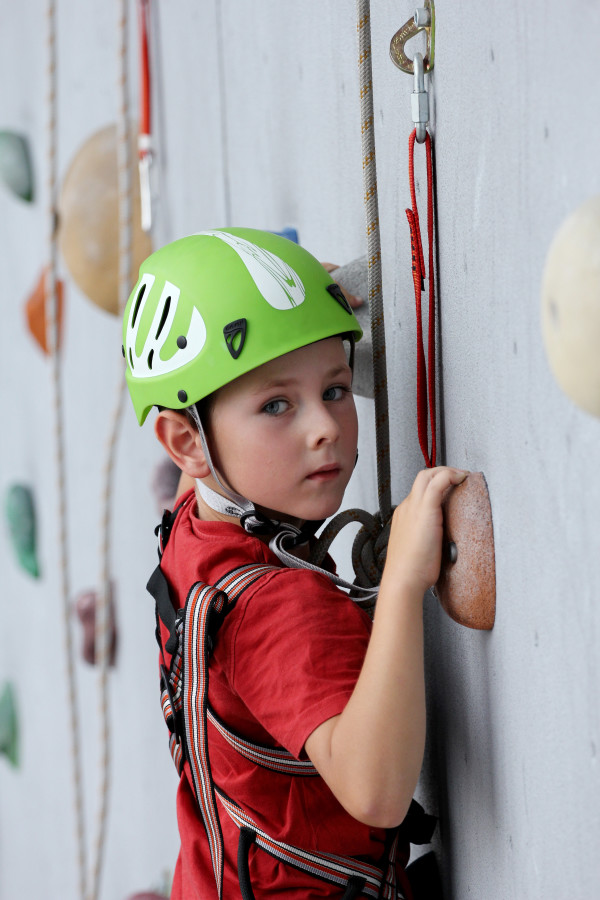 Balancing act
Of course, moderation is key. As is the case with many good things in life, more is not always more when it comes to athletics. Students may not receive the full benefits of a sport if it takes up all of their energy or leaves parents standing in as personal assistants just to keep up with busy practice schedules.
Victor Chen (not his real name), a Hong Kong father of three children, has a seven-year-old son who plays six different sports. Victor explains that he hopes these activities will make his son well-rounded. However, he adds that he sees his son's diverse sports schedule as temporary, in part because of the logistical demands it places on their family. "I believe his schedule will be consolidated once his interests narrow," he says.
It is important for athletes to feel passionate about the sport that they are committed to, especially since it can play a significant role in their lives. Family members should work together to find an athletic environment in which their kids thrive.
Lina Nilsson, a former gymnast for the University of California, Berkeley, has experience in finding the right sports outlet. Nilsson is a talented gymnast who began taking lessons at the age of four. Growing up, she spent a tremendous amount of time training and later practised for six to seven days per week at the university level. It was not always easy for Lina to honour her passion while pursuing her studies at the same time.
"I love gymnastics, but it was always challenging and practices were really tough and took a lot out of me. Most of the time, I saw gymnastics as a job, something that I had to do," Lina explains.
She eventually decided to retire from gymnastics, but found that the athleticism she gained through the sport could be applied to another extracurricular activity: rock climbing.
Lina says, "The interesting thing with rock climbing is that I spend close to the same amount of time training, but I look forward [to] and love every minute of it. This may be because it's new, but I enjoy every part of it, not just when I'm successful at it."
Parents and educators are responsible for helping students grow. Too often, the focus on growth is narrowed into factors such as test scores and interview skills in order to meet the demands of a highly competitive education system. In addition to performing well in exams, we want our children to be team players and happy and healthy individuals. While sport cannot provide a complete means to these ends, it can certainly give children a running start.
Michaela Steinbach is a Senior English Teacher at the Kelly Yang Project (www.kellyyang.edu.hk), a leading after-school English writing programme for kids aged four to 17 in Hong Kong. At KYP, Michaela teaches Creative Writing, Public Speaking, Critical Reasoning, and Grammar and Vocabulary. She enjoys helping her creative students improve their writing skills.