Reading Time: 2 minutes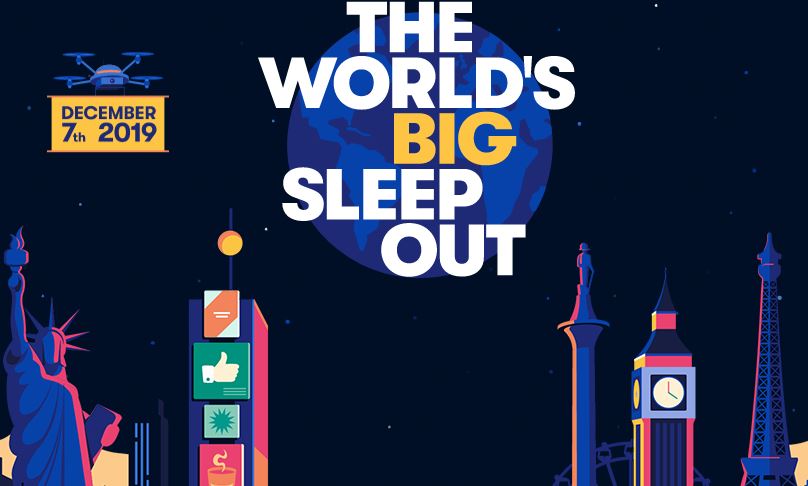 This December 7th, ImpactHK will be hosting the first BIG Sleep Out event in Hong Kong, held at the observation wheel in Central Harbourfront. The event is run in multiple countries around the world on the same day in support of the homeless and refugees.
Playtimes talks to founder Jeff Rotmeyer of ImpactHK to learn a little more about ImpactHK and the BIG Sleep Out.
Q: How did ImpactHK get started?
JR: ImpactHK started with the ambition to serve one day a month, which proved to be very popular, and with that the ambition grew and expanded into eight times month, and now we are registered charity, serving 80 times a month. Our aim on the streets is to earn trust, with the hope that people will come to the centre, where we can build and develop friendships, giving people an opportunity to find health and happiness.
Q: How many homeless people are there currently in Hong Kong?
JR: The homeless on the streets are in a lot of pain and dying everyday. They are labelled as 'street sleepers' by the government and there are currently 1600 registered street sleepers. But the truth is that number is very inaccurate and increasing drastically in the last few years. It is very difficult to pin down the exact number as the homeless are hiding; on rooftops, public toilets, McDonalds, places where is it very difficult to fully track the number.
Q: How has ImpactHK made a difference in Hong Kong?
JR: ImpactHK has only been a registered charity for a little over 2 years. However in that time we have housed and employed almost 80 individuals, and we are continuing to house and employ people almost every week. It's an exciting time and our vision of empowering people with love and kindness and friendship is really working.
Q: How can people get involved?
JR: Every single night we have 2/3 volunteering activities, where volunteers come together to show kindness to the homeless. You can sign up via www.impacthk.org to help.
Q: What can we expect at the BIG Sleep Out?
JR: Come and join us on a very meaningful event to highlight the homeless issue and bring together a group of individuals who care about the homeless and want to make a difference. More information can be found at www.bigsleepout.com.
The event in Hong Kong will feature musical performances, an open mic for sharing and video messages and stories by Will Smith and Helen Mirren. 50% of money raised from this goes to ImpactHK in support of the homeless. The remaining 50% will go towards ending homelessness around the world and supporting international refugees. "Most of us will never be able to truly understand the challenges of being homeless and the pain that surrounds it. But through this experience we can better empathise with the plight of the homeless and come together with other caring individuals in our society to make an impact."
For only $20 USD per registration you can make a difference in someones life. #kindnessmatters