Reading Time: 6 minutes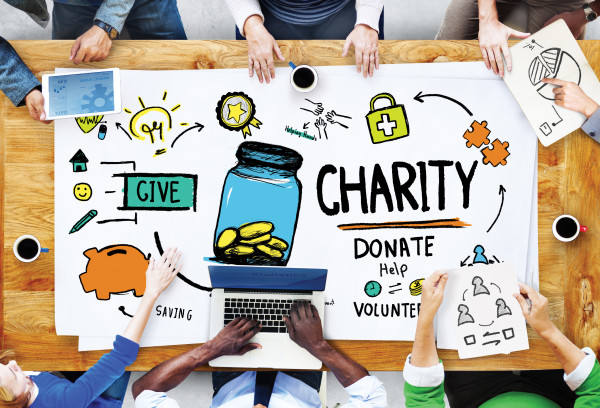 Research shows that regular involvement with charity helps kids hone their moral compass, deepens happiness and helps them feel a bigger connection to the world at large, and for charities, children can provide a unique contribution. "Children get so inspired by the cause, and they are really able to think out of the box," says Mary SzeTo, of the Hong Kong Shark Foundation, one charity that welcomes children to help its cause. Here are nine others…
1. Hong Kong RDA
A riding charity for young riders with disabilities, with sites in Pokfulam and Tuen Mun.
The RDA's Jessamine Ihrcke says volunteer help is needed in some crucial areas – and don't worry, she says, if you don't ride. "People hear 'horses' and say 'but I can't ride!' I want to take that fear away," she says. In fact, there's plenty to do outside of the saddle. Most in need is carpentry, that can be built off-site and donated, with saddle racks, stands and activity boxes that riders use in lessons all desired. "I'd love for a few dads to rally up with their kids and build these things," says Jessamine. Toy drives to replace the balls, puzzles, and egg and spoons essential for learning activities are also welcome. Young people actually wanting close contact with the horses are always needed during the RDA's daily lessons and assist riders at both locations to lead horses. They are welcome from about 14 years and up.
If you are interested in getting involved with the organisation, contact RDA HK on Facebook or email jessamine.rda@gmail.com.
2. Roots and Shoots
Wildlife, conservation and education non-profit founded by well-known primatologist Jane Goodall.
Jane Goodall's organisation has a wonderfully rich local chapter whose site is stuffed with ways for children to get involved. From creating eco-fashion to helping Hong Kong's homeless, the site recommends and links volunteers with local charitable and environmental causes. Check out the resources page, which is brimming with toolkits for kids wanting to run an initiative, including project ideas and risk assessment!
Ways to get involved with the Roots and Shoots cause itself include setting up a school booth with games or products (which the chapter can help supply) or promoting issues associated through the cause, by creating media that can be promoted on the site. The Disneynature Eco Explorers programme encourages younger children to engage with the natural world and take action to preserve it in their everyday lives.
If you would like to learn more, visit www.rootsandshoots.org.hk or email directly at info@janegoodall.org.hk.
3. TwoPresents
A social enterprise set up to donate party gifts to those in need.
A simple fuss-free way to give, TwoPresents lets kids donate to charity and save for their own gift, while hosting a party that also reduces waste. Your child chooses from one of the many local charities listed, and then asks guests to donate rather than buying a gift. But junior doesn't miss out. Once the party has been held, he will receive two cheques – one for the charity and another for his gift. Pretty party invites can be created easily on the TwoPresents site via a simple template that explains the whole concept to your guests. "Easy peasey", most kids would say!
If you are interested in taking part, visit the website at:
twopresents.com/eng/.
4. Kids4Kids
Empowers children through learning and volunteering, and runs many 'do-good' programmes for school-aged kids to get involved with.
Among a host of charitable ideas and activities targeting kids, English speakers aged eight and above can join the Buddy Reading Programme to read storybooks to less fortunate kids in the community, or join the Kids4Kids annual Market Day where student vendors run stalls. Children often grow up through the programmes, and once they have chalked up around 100 service hours are welcome to join an Advocates Leadership Team to conceptualise and run their own Kids4Kids special events. It's an excellent way to raise tomorrow's leaders of change.
If you think your child would be interested, visit the website at: kids4kids.org.hk; or for more information email info@kids4kids.org.hk.
5. Feeding Hong Kong
Redistributes high-quality waste food through its network of charities.
Hong Kong supermarkets throw out about 29 tonnes of edible high-quality food daily, and an estimated 320 tonnes of other could-be edible food hits landfill each day, says Feeding Hong Kong's Albee Chen. "We'd like to see more of this being eaten, composted or, of course, redistributed to those who really need it," she says.
Feeding Hong Kong runs a monthly meet-and-greet tour around its Yau Tong facility to introduce kids to its concept. From there, they are welcome to sign up to collect food from one of the 150 or so bakeries that the organisation works with, and who donate surplus food to twice-weekly bread runs.
Volunteers have also formed independent bread runs and established Feeding Hong Kong Clubs at school, holding drives to collect food – the charity publishes a regular list of what foodstuffs are particularly in need.
Sign up to become a volunteer at their website: feedinghk.org/charities/. Once you've joined, you'll receive a weekly mail out and regular calendar about the bread runs.
6. Hong Kong Shark Foundation
Works to save sharks being killed for their fins.
Since forming in 2008, the Hong Kong Shark Foundation has lobbied Government to stop imports of shark's fin and undertaken a large-scale public awareness programme, notably in schools, and all without regular funding. Now the charity has launched a student ambassador programme where students can carry on the good work. Groups of up to eight can arrange to visit the organisation's HQ in Central to meet with The Foundation's Mary SzeTo, to discuss current needs and collect brochures and marketing tools for use back on campus. Previous ambassadors have held graduating class exhibitions on the subject, as well as run games and workshops at fairs and on open days. With only two permanent staff, the organisation says it needs much help, and with hundreds of millions of sharks dying in our seas each year, every little helps.
For more details, visit the organisation's website at hksharkfoundation.org, its Facebook page, or email
info@hksharkfoundation.org
to get involved.
7. Box of Hope
Asks children to pack a Christmas gift box for less-fortunate children.
A great way for kids of all ages to give, Box of Hope asks children to wrap and fill a medium-sized box with a number of specifics, including educational and hygiene supplies and toys, that are collected from points (mostly in schools) citywide. The boxes are then distributed to children according to gender and age. "Some of these children have never received a gift," says Nicole Woolhouse, one of the charity's co-founders. Picking items, packing the box and bringing it to school or drop-off gives plenty of opportunity for children to practise decision-making skills, sharing and empathy. Last year Box of Hope collected 21,000 boxes from local Hong Kongers, which were then sent to charitable organisations in Hong Kong, China, Vietnam, Cambodia and the Philippines.
The boxes have all now been collected for 2015, however the initiative runs annually. To find out more, including a list of what should go in the box and your nearest drop-off point go to boxofhope.org.
8. Room to Read
Develops literacy skills and provides educational resources for children across Asia and Africa.
Room to Read's Students Helping Students website has a whole section devoted to getting kids involved. On it is accessible information about literacy and creating groups for change. Toolkits are included with ideas on running initiatives from book swaps to read-a-thons and include a 'Give Up to Give Back' action plan showing how kids can give up a simple expense, to help less fortunate kids get an education. There's also a month or so left to help Room to Read achieve its World Change Challenge of printing 40,000 local language books for Nepal. Check out www.tristanbancks.com/p/change-world.html to get inspired and see how school children are changing the world in just five minutes a day…
Visit the website at www.roomtoread.org/students?chid=3 to access the Students Helping Students site, or visit roomtoread.everydayhero.com/au/2015-world-change-challenge for information on the World Change Challenge.
9. Heifer Hong Kong
Provides livestock and training to struggling communities in China.
Heifer's new Moo Moo Young Partner Programme invites students from 3-14 years to engage in a wide range of activities that let them share with those less fortunate and at the same time develop a global viewpoint. For a $120 yearly fee, little Moosters can take part in art and simulation projects, fun runs and, for Moo Moo Explorers, a visit to families in rural China for an up-close look at Heifer's work in action.
To find out more, visit www.heiferhk.org/index.php/usa/news/250/56/Heifer-Moo-Moo-Young-Partner-Program-2015-16/
* Please note that Moo Moo activities are given in Cantonese only at present.
10. SPCA
Animal protection charity that rescues, provides veterinary care and rehomes abandoned pets.
This leading animal welfare charity in Hong Kong only receives one per cent of funding from the Government, making it reliant on the generosity of Hong Kong residents. Young animal lovers are invited to join the organisation's Junior Membership scheme. For HK$60 a year, junior members receive a subscription to Pawprints, the SPCA newsletter, and are invited to assist with flag and adoption days, and attend activities like pet carnivals.
The organisation's Wilson Lue says young animal lovers are always welcome to drop by one of the SPCA's five adoption centres to learn more about how the charity works, and, perhaps, sniff out a pet to call their own. It isn't all dogs and cats – hamsters, rabbits and terrapins all show up needing new homes.
Find membership details under 'Join Us' at www.spca.org.hk, and 'like' SPCA(HK)-Eng on Facebook.