Reading Time: 2 minutes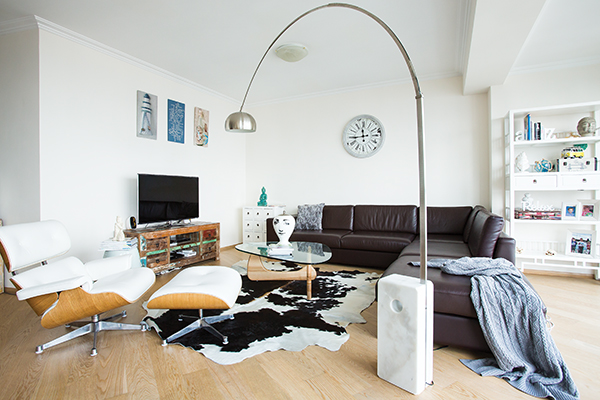 The Mid-Levels home of Australian expatriates Tamara and Andrew Toon and their two boys, Coby, aged seven, and Ayden, aged four, is bright and cheery, the central living space making it feel lit from within.
Floor-to-ceiling windows send light everywhere, calming everyone, Tamara says. "We're fortunate to have a great view of the harbour and, as both my husband and I grew up living near the ocean – he sailed before he could walk – it was really important to us to be able to see the water. We feel claustrophobic if we can't."
The living room is their most-loved area in the home. Airy and white with minimalist furniture and objects, the room is a design lesson in uncluttered, yet relaxed, neutrality. "Our house in Australia is near the beach, with white walls and floors, and has that real beach-house feel and that's what I tried to capture here," Tamara says. She and her husband sometimes feel that they might have the only beach house in Hong Kong.
A neutral palette with natural wood plays a large part in providing this holiday-at-home backdrop. "We had the dining room table custom-made based on one I'd seen in an interiors magazine. I love the plank look as it keeps to our beach-house theme," she says. And though the couple are very much driven by the lack of artifice in the coastal vibe, modernity and antiques are interesting to them, too. An Eames lounge chair sits in the living area and eight Barcelona chairs cast an air of sophisticated precision around the dining table. "I also love my stunning antique silver-plated tray, and fiddle-back soup ladle and serving spoon, originally from London but sourced here from a great new fine antiques store called Authentiques in Sheung Wan," Tamara says.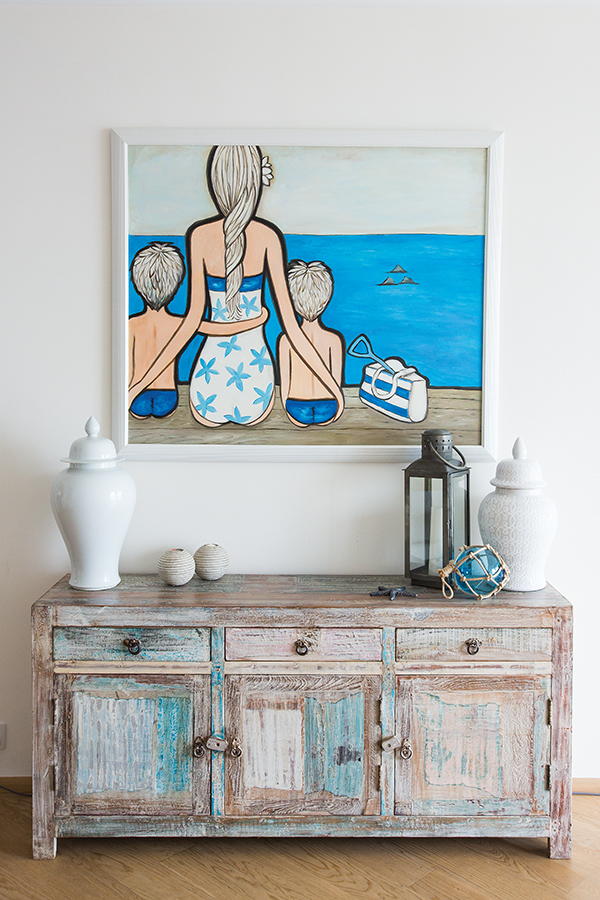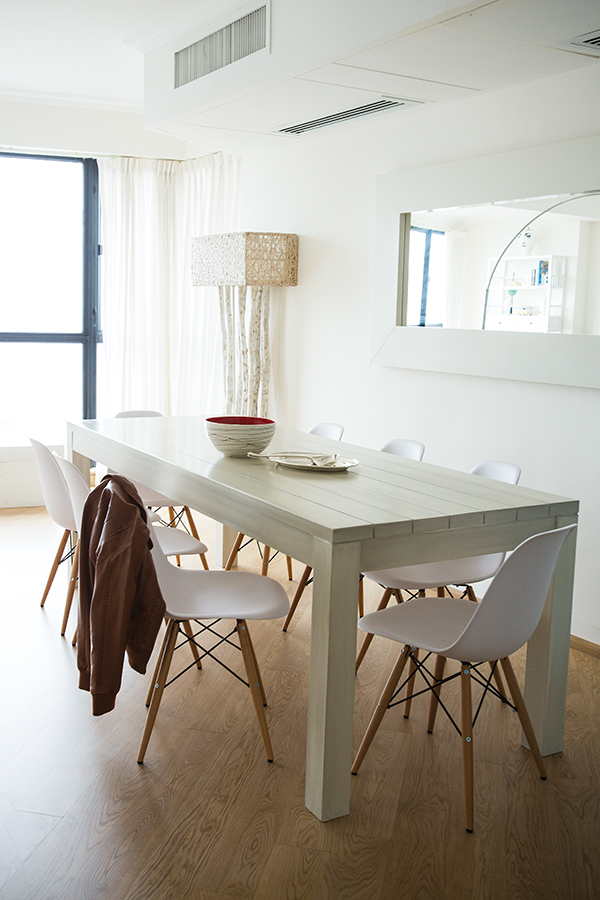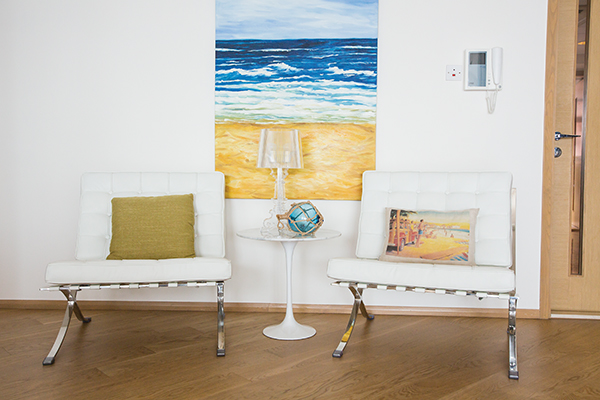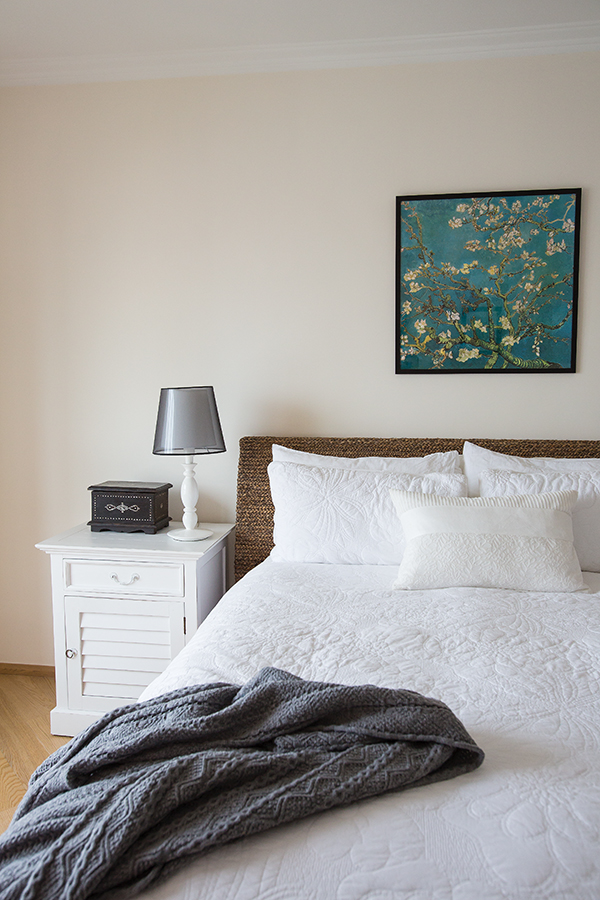 Artwork found in the Dafen art village in China shows this family are serious travellers. The beautiful bed in the master bedroom was discovered in Indonesia; the children's bedrooms benefit, too, from the artwork from their journeys. Both rooms are balanced with limited toys and books, and it is the striking boldness of the features on the canvas works, one of a dragon attacking Hong Kong and the other a spaceship construction, that speaks volumes about the couple's love of art. "These were originally hand-drawn by my talented friend Karyn Moffet of MKU designs in Soho," Tamara explains.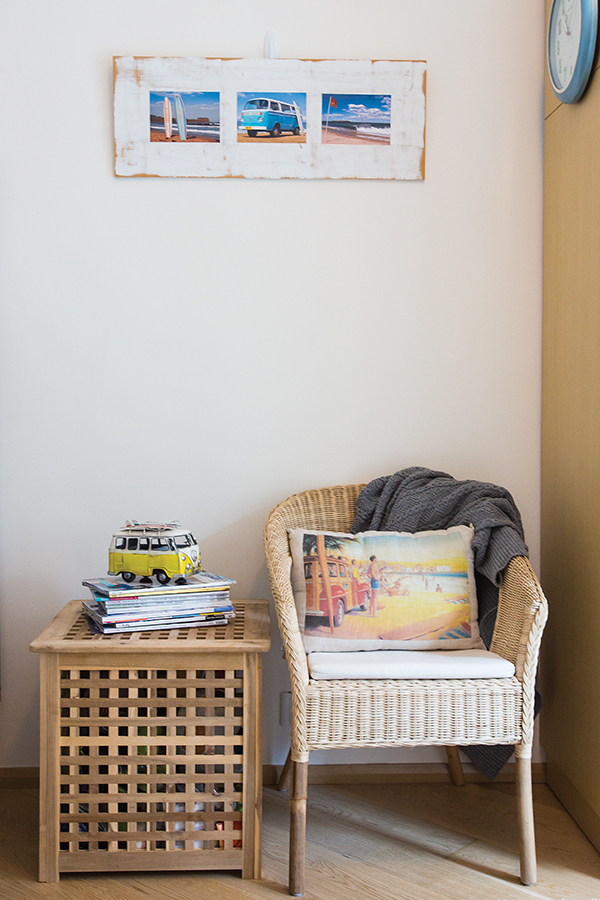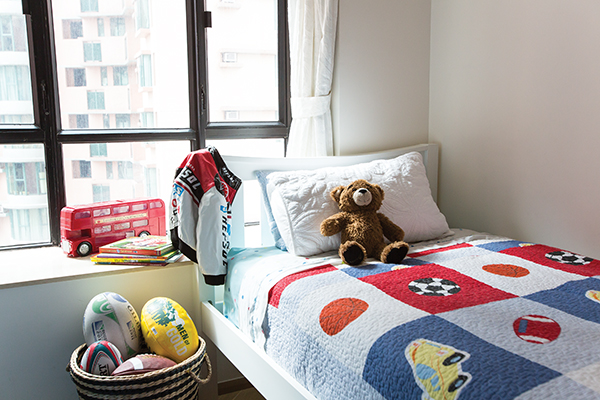 A lover of interiors magazines, Tamara searches for the unexpected and loves planning and plotting for the apartment. She finds Pinterest a wonderful guide, particularly the home décor section, and she says she can be found pinning away until late into the night. For special pieces she heads to Shambala, Tequila Kola and Indigo Living in Hong Kong.
The Toons are enjoying living in Hong Kong; they love the international lifestyle, and thrive on their close proximity to the urban heart of things. Tamara explains the role she sees Hong Kong playing in her children's lives: It is a place that has opened up a lifetime of opportunities for them, she says. "I truly think living here will give them [the children] such an open-minded and worldly outlook on life when they're older."