Reading Time: 5 minutesThe International Baccalaureate (IB) turned 50 this year; Freya Paleit investigates what has helped to make it popular here in Hong Kong.
Founded in 1968, the International Baccalaureate (IB) is a non-profit educational foundation offering four programmes of international education. Schools must be authorised by the IB organisation to offer any of these four programmes: the IB Primary Years Programme for children aged 3 to 12, the IB Middle Years Programme, designed for students aged 11 to 16, the IB Diploma Programme and the IB Career-related Programme for students aged 16 to 19.
Technically, any school with an IB programme is called an "IB school." Since "IB school" is used as shorthand, it's important to ask how students participate in IB at any given school. It's most straightforward at IB primary schools, where IB is part of every class school-wide. But in secondary schools that may not be the case. Some secondary schools are 100 per cent IB, but not all. For example, at many there are IB programmes that kids may opt into, much like attending a school within a school. If that's the case, students may participate in IB at different levels, ranging from taking a single IB course to earning an IB diploma, which involves taking a full course load of IB classes and meeting a series of requirements.
What's to love about the International Baccalaureate programme in Hong Kong?
The IB has gained popularity for setting high standards and emphasising creative and critical thinking. As the world develops into an ever more computer-run and robotic place, creativity and critical thinking – skills not easily replicated by machines – are two skills seen as vital for our children's futures. IB students become very independent as they are responsible for their own learning, choosing topics and devising their own projects, while teachers act more as supervisors or mentors than sources of facts. The IB emphasises research and encourages students to learn from their peers, with students actively critiquing one another's work. Beyond preparing students for critical thinking and college-level work, the full IB programme aims to develop inquiring, knowledgeable and caring young people who help to create a better world through intercultural understanding and respect.
Ruth Benny, the founder of Top Schools, explains that
"At Diploma level, the IB's rigour is valued by universities so much that good students can earn credits for US college courses and so, in effect, fast track their degree."
She also believes that following the system of IB in Hong Kong
"can be considered advantageous for students as they end up with a more well-rounded education, compared with those who take only three A-Level subjects."

What's the difference?
At all levels, the IB takes a global approach, looking at big ideas across disciplines, so that students might read a novel from an era they are also studying in history as well as in music or art class. In contrast with some education systems that focus on rote learning and standardised tests, IB classes and assessments tend to involve more research, writing, and hands-on evaluation. A key difference is the final exam. IB exams are set up to challenge students to apply what they've learned in new scenarios, such as analysing a case study, in an effort to test students' ability to react to new information in a limited period of time. The tests (often essays) are then sent to one of 6,000 trained international examiners to be graded alongside work from other IB students worldwide.
Learn more: The International Baccalaureate® (IB) Assessments and Exams
Study specifics
IB Diploma candidates are required to tackle six subjects: two languages, one of which must be the mother tongue; one experimental science (biology or physics, for example); one in maths or computer science; one in the arts (music, theatre or visual); and the last one involving the individual and society (history or geography, for example). Students take three of the subjects at the standard level and the remaining three at a higher level. Students must take part in sports, art performances and community service. Lastly, students are also required to complete 'the theory of knowledge,' which teaches where knowledge comes from and how to analyse evidence and make arguments; and a 4,000-word extended essay about a chosen topic.
Is IB right for your child?
This depends partly on how your child learns. In an IB class, your child is less likely to take notes during teacher-led lectures and more likely to work on individual or group projects with the teacher facilitating. IB classes tend to be academically challenging, requiring students to take initiative, organise and complete projects, and speak in front of their classmates. Students who thrive in a demanding environment and like having options (like picking research topics and choosing how to present what they learn) would probably do well in the IB system. Others might feel overwhelmed by the intensity of the curriculum. Also, the IB can be time-consuming. Children who struggle in school or have serious extracurricular commitments, such as playing and competing at a high level in sports or singing in a competitive choir, may not have the requisite time or energy for the IB curriculum.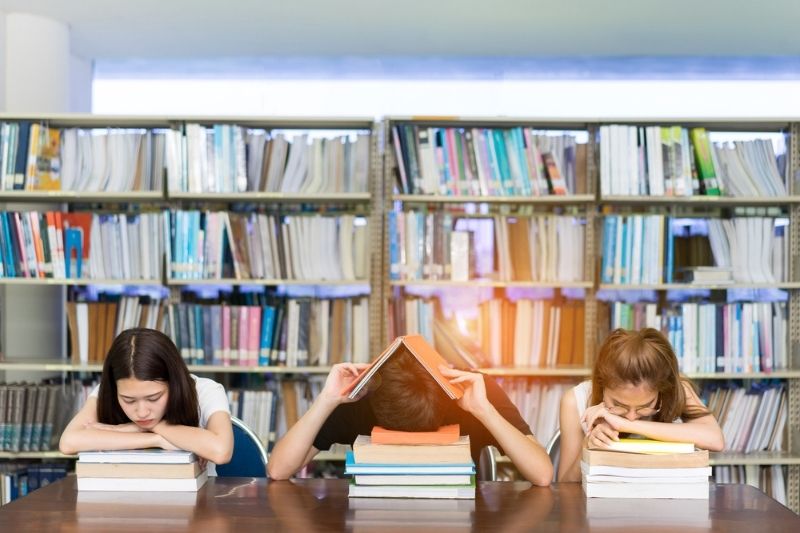 In Ruth Benny's experience, the IB system is not right for every student, as
"some students struggle to do all six subjects, the extended essay and the theory of knowledge. At high school, the rigour can be too much for some, and unnecessary for others. If a student is very much a science boffin and has zero interest in the arts, it may be wiser to take A-Levels."
Which schools offer The International Baccalaureate in Hong Kong?
Twenty-nine secondary schools offer The International Baccalaureate in Hong Kong. The IB programme has expanded from the international school sector, which it has long dominated, to the English Schools Foundation (ESF) network. After providing the British curriculum for more than 40 years, ESF began switching over in 2007. Now all its five secondary schools and two colleges offer the IB Diploma instead of A-levels.
Australian International School
Canadian International School of Hong Kong
Chinese International School
Creative Secondary School
Diocesan Boys' School
Elsa High School
English School Foundation – five secondary schools and two colleges
French International School
German Swiss International School
Hong Kong Academy
International College Hong Kong
Independent Schools Foundation Academy
Kiangsu & Chekiang Primary School
Logos Academy
Li Po Chun United World College
Po Leung Kuk Choi Kai Yau School
Singapore International School
St Paul's Co-ed
Victoria Shanghai Academy
Yew Chung International School
ELCHK Lutheran Academy
St Stephen's College
Po Leung Kuk Ngan Po Ling College
The switch to IB in Hong Kong
ESF was established in 1967 to offer a curriculum that was English both in its medium of instruction and to a large extent in its content. Before 2000, the curriculum in ESF schools was based on the national curriculum of England and Wales. When ESF was first established, the early students were the children of civil servants and business people for whom the transferability of their children's education was an important factor. Parents wanted their children to begin their education at ESF schools before being sent off to English schools or British universities. Over the years, the student demographics have changed and as a result, ESF saw the need to offer a broader and more internationally focused curriculum to respond to the needs of its student body which is now made up of over 60 nationalities. The IB system is recognised for its international outlook and its curriculum provides a smooth transition for students planning to go to university in a wide range of countries.
Susanna Chiu, Communications Manager at ESF explains what the result of the switch has meant for their students:
"In ESF kindergartens and primary schools, through the IB's inquiry-based approach to learning, students are active, caring, lifelong learners who demonstrate respect for themselves and others and have the capacity to participate in the world around them. Learning focuses on the development of the whole child as an inquirer and nurtures their curiosity."
She believes that this approach respects students' developing ideas about how the world works. It encourages them to question, consider and refine their understanding of the social and natural world. Students learn how to learn, helping them to interact effectively with the learning environments they encounter and encouraging them to value learning as an essential and integral part of their everyday lives.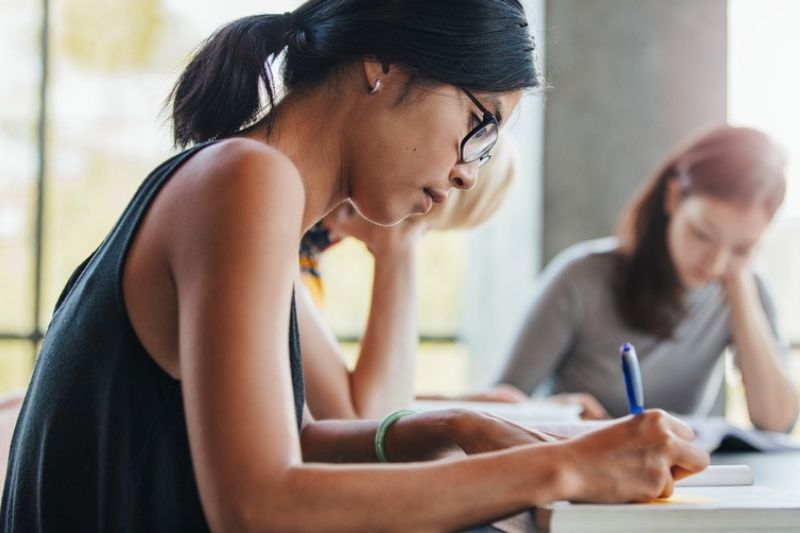 Perfect Scores
Students in Hong Kong who achieved the maximum IB score 2017
15 ESF students
6 St Paul's Co-Educational College students
1 Canadian International School student
1 Diocesan Boys' School student
1 German Swiss International School student
1 Po Leung Kuk Choi Kai Yau School student
This article appeared in Playtimes September Issue 2017 and was updated December 2018.
Related articles: