Reading Time:
2
minutes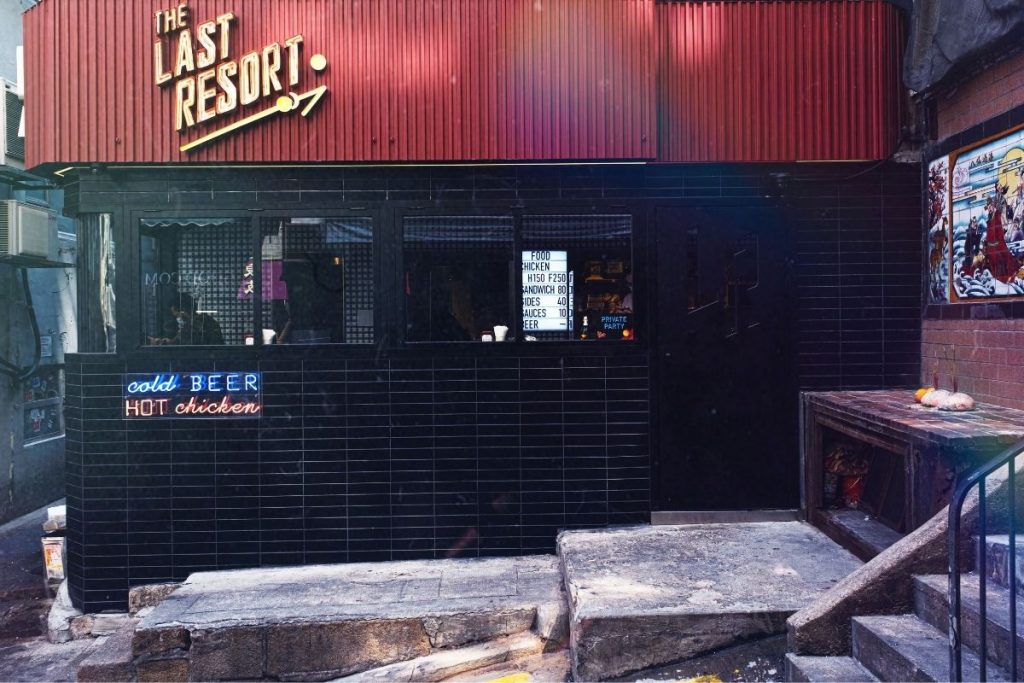 With social distancing measures beginning to ease a little, the newly opened The Last Resort by Black Sheep Restaurants will be a welcome addition to the Soho scene. Promising to be 'wallet friendly' and fuss-free. The bar is inspired by the gritty, no-nonsense dive bars characteristic of rural small-town drinking, cheap and cheery roadside pit stops and informal back alley pubs. Syed Asim Hussain and Christopher Mark want to transport guests to carefree college days and offer a place of refuge, and friendly faces.
"We have been part of SoHo for so long now, it has become our home and we really wanted to open something that was made for us, for our teams, our friends and our peers," says Mark. "The bar is meant to be a haven after long days or nights, in some cases long weeks and months, where those in the neighborhood, those working in the industry can find a little respite."
The nostalgic menu will be priced from $40-50, featuring fried chicken from Chef Jowett Yu, Executive Chef of Black Sheep Restaurant Ho Lee Fook, Fukuro and Le Garçon Saigon. His take on this humble dish will feature a blend of 12 different spices and chilies. Chef Yu's battered bird will have mouth watering crispy skin and juicy, tender meat, using three-yellow chicken from the New Territories famed for its depth of flavour. The dish will go hand-in-hand with a side of golden-fried potato wedges dipped in sour cream and sweet chili sauce. The recipe comes from Yu's childhood growing up in Vancouver and is an ode to comfort food.
The bar will be helmed by experienced bar managers from Fukuro, 28 Hong Kong in Singapore, BELON and The Pontiac. Classic college day drinks will be on offer, from Whiskey Apple, Bourbon Coke, or Vodka Cranberry, to Margarita and Long Island Iced Tea. A variety of beers on tap and wines ($40 per glass) for those looking for somehting a little more simple. The Last Resort promoses to be a place you can go back to, where 'everybody knows your name'.
The Last Resort by Black Sheep Restaurants will be located on 52B Peel Street, and will be open Tuesday – Sunday from 5pm – 10pm. Follow them on Instagram form more updates
Related Articles: Meat Smoking 101 at Smoke & Barrel