Reading Time: 6 minutesOver the past few decades, digital technology has evolved so much that we're now living in a once unimaginable world filled with virtual and augmented reality in one form or another. In fact, most aspects of our lives are touched by some form of tech that could bring us in to the metaverse.
Virtual reality and artificial intelligence have woven their way into our lives with more complex versions coming each passing day. Whether we like it or not, we're all entwined in the digital world via things like social media, videoconferencing/Zoom, live-streaming and cryptocurrency. Here we share the things you need to know about the metaverse and what your kids might get up to there.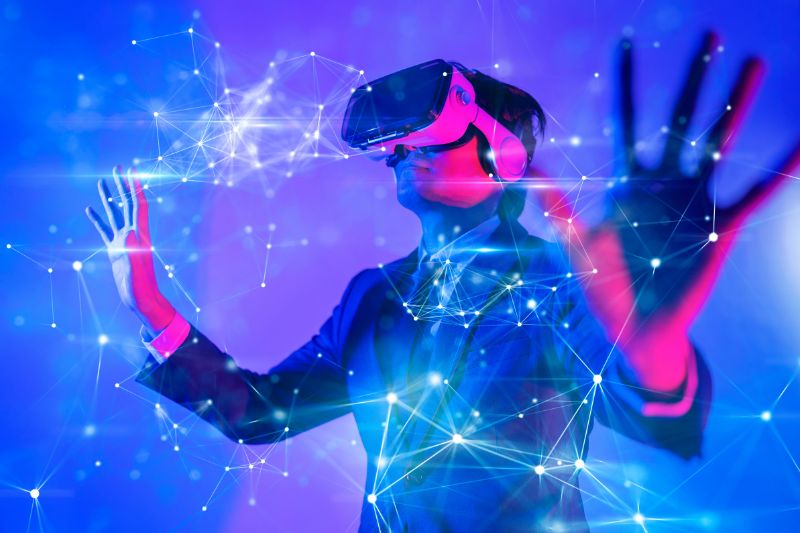 Welcome to the Metaverse
Thanks to the pandemic, all of us have had to tech-up and figure out how to connect to Zoom/Microsoft teams/Google meets, etc for work, school, meetings, tours and more. Our lives have shifted towards more virtual meetings and much more time spent online.
Recently there's been talk off something called the metaverse, thanks in part to the rebranding of Facebook as a metaverse company.
What is the Metaverse?
So what on earth is the metaverse, you ask. Good question. While it's still not well defined, the Oxford definition of the term metaverse reads "a virtual-reality space in which users can interact with a computer-generated environment and other users."
Common Sense Media defines the metaverse as "a series of connected digital worlds in which users can interact through first-person avatars." Wired Magazine has a much more nebulous way of describing it. They claim the term is so vague and complex, you could simply replace the phrase "the metaverse" in a sentence with "cyberspace." According to Wired, "that's because the term doesn't really refer to any one specific type of technology, but rather a broad (and often speculative) shift in how we interact with technology."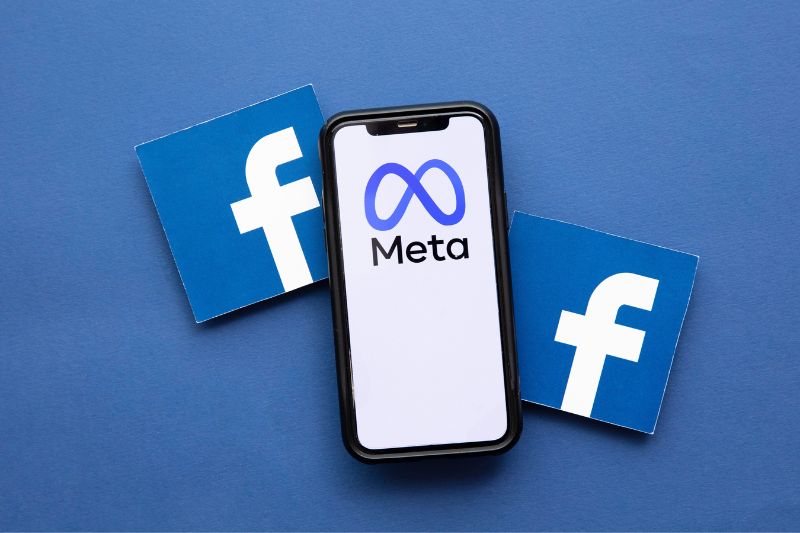 The Metaverse and Facebook 'Meta'
Facebook, rebranded as Meta, has a much more fantastical idea about what the metaverse could become. Think digital representations of people as avatars interacting virtually at work, socialising, holding office meetings in a virtual office, going to events like concerts and trying on cyber clothes. They envision people spending the majority of their time in the metaverse rather than in the real, physical world.
But wait, what is the Metaverse again?
Confused yet? You're not alone. Nobody really knows what the so-called metaverse will become in the future just as we couldn't have imagined the internet we use today when it was first designed and put to use. The real question is, how will we use this immersive technology and what are kids doing with it?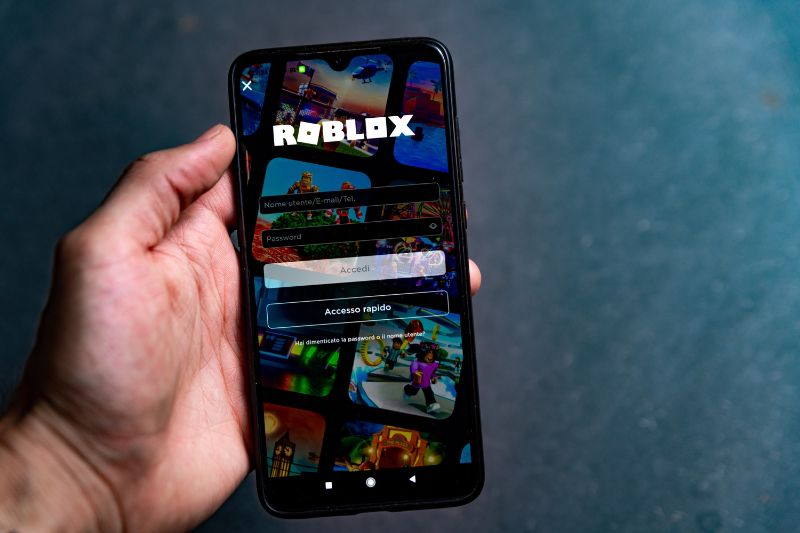 How do you access the Metaverse?
So how do you get into this virtual place? For now you can access the metaverse (in games like Roblox, Minecraft and Fortnite) with a computer, iPad, phone, game console or via a VR system like Oculus. A game such as Pokémon Go is more of an AR situation since you're in the real world but it's layered with virtual objects (the Pokémon…gotta catch 'em all) and you typically use the app on your phone.
What can you do in the Metaverse?
Once in a game, it's possible to dress up your avatar, communicate with other players, build things and spend real and virtual currencies. You pay real money for Robux, for example, which are used within Roblox games to buy things for your avatar. Sounds like fun, right?
Even with what's available today, children get involved with video games which can expose them to violence, allow them to enter chats with strangers, spend real money on virtual items and have private data capture by gaming companies. Does this mean we have to avoid it?
What do you need to know before entering the Metaverse?
As we prepare to embark on this journey into what's being called the metaverse, it's helpful to understand it the best we can and to help our children navigate all this tech. How do we traverse this ever-evolving reliance on technology? And how do we teach our kids to explore it all safely?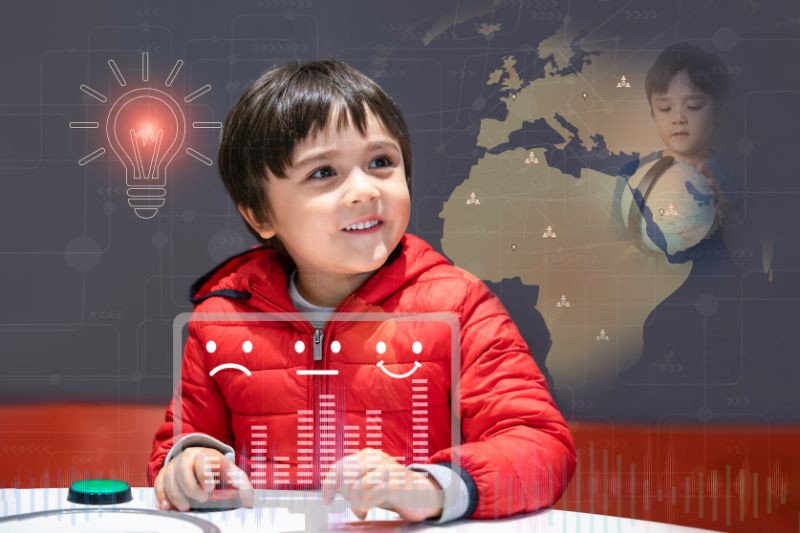 Have you ventured into the Metaverse?
It's very likely you've at least had a peek in there. Even young children are heavily entrenched in tech-enabled activities in their daily lives. They are already participating in the metaverse through virtual reality (VR) headsets and augmented reality (AR) with games like Roblox, Minecraft, Fortnite and Pokemon Go. Kids can get lost in virtual worlds for hours.
For adults, the metaverse offers interesting platforms for training, meetings, customer service and more. The workplace imagined by Meta looks pretty futuristic and your brain could easily trick you into feeling you're actually there in the flesh at a work meeting.
What does the Metaverse have for children?
According to a white paper published by Common Sense Media, "the metaverse is a wild, understudied, and unregulated place. Whether it becomes a dystopia or utopia will largely depend on how seriously we take its potential harms, particularly for young people, and how quickly we act to prevent them."
Broadly speaking, the metaverse is the internet but it's far more immersive. The possibility for unregulated exposure to inappropriate content for children is there but so is a trip into a beautiful, unicorn-filled fantasy world. Imagine being able to create your own avatar and walk with unicorns, socialising with other unicorn fans. Keep in mind all of this could cost real money and if children can chat with others in the unicorn world, could bullying or worse happen?
Interesting prospects or cause for concern?
Like technology in general, some applications are extremely beneficial (like those for medical research and education), entertaining and fun, while others may be a source of inappropriate information for children (think of the possibilities of what they can see and do in certain games). What will this new era of the metaverse bring? I think we can agree that we want our children to learn and grow but also to be protected from what they can be exposed to via all this new tech.
What about privacy and safety?
There is some really informative content regarding all of the above in this Common Sense Media white paper: Kids and the Metaverse: What Parents, Policymakers, and Companies Need to Know by Nelson Reed and Katie Joseff. According to this paper, more research has been done on potential benefits rather than on the possible harms of the metaverse. This means we don't know enough yet about the dangers which can be categorised into:
physiological dangers (VR headsets pose problems for vision, balance, etc)
privacy violations (personal data)
false information and manipulation (children are vulnerable)
sexual content and abuse (inappropriate content)
psychological risks (mental health)
Keeping personal information private has long been of concern, especially for young users. Add to that, the metaverse exposes users to a whole new level of data tracking. For example, VR devices have cameras and sensors that continuously record and track user's body movements. The implications of all this are unknown but could pose serious breaches of privacy, among other things.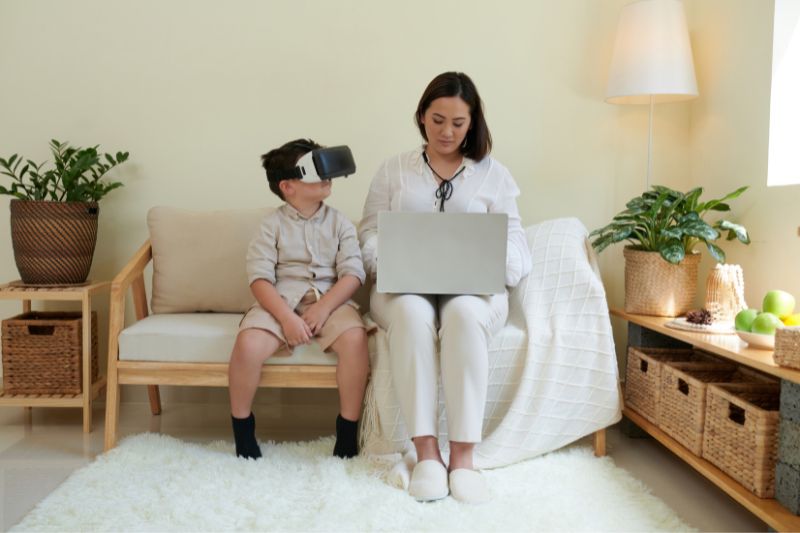 Are there parental controls in the metaverse?
It's unclear what controls will be implemented once the imagined metaverse comes into play. Currently, some games (like those within Roblox) have parental controls. In Roblox, you can turn off features like chat and messaging, restrict access to age-appropriate games, and set spending limits. Don't forget this is real money we're talking about. Other applications may have weaker controls. Facebook is famously inadequate in its privacy protection.
The hope is that there will be new and improved parental control apps to compliment the new technology coming our way. The immersive nature of what's to come could make this even more important in terms of how much time is spent wandering in the worlds within the metaverse rather than in the physical world, also known as IRL (in real life). It is well established that life in the real world is far healthier in every possible way.
As new technology enters our lives daily, balancing time with life in the physical world gets tricky. We rely on our phones and computers for most aspects of our lives whether we like it or not. Our children are using screens in school more than ever too and it's inevitable that there's more to come given the plans for the metaverse.
How do we find some balance?
Arcadia Kim, an ex video game executive, has an interesting perspective and offers advice in a humourously down to earth manner via her venture, Infinite Screentime.
"By creating a fear around screentime, bad habits are forming and we are giving POWER to something that requires education, understanding, and engagement to truly empower our kids." – Arcadia Kim
So here's to educating ourselves on the incoming possibilities within the metaverse, understanding the impact of it and engaging with our children.
All images courtesy of Shutterstock
Related articles: