Reading Time: 5 minutes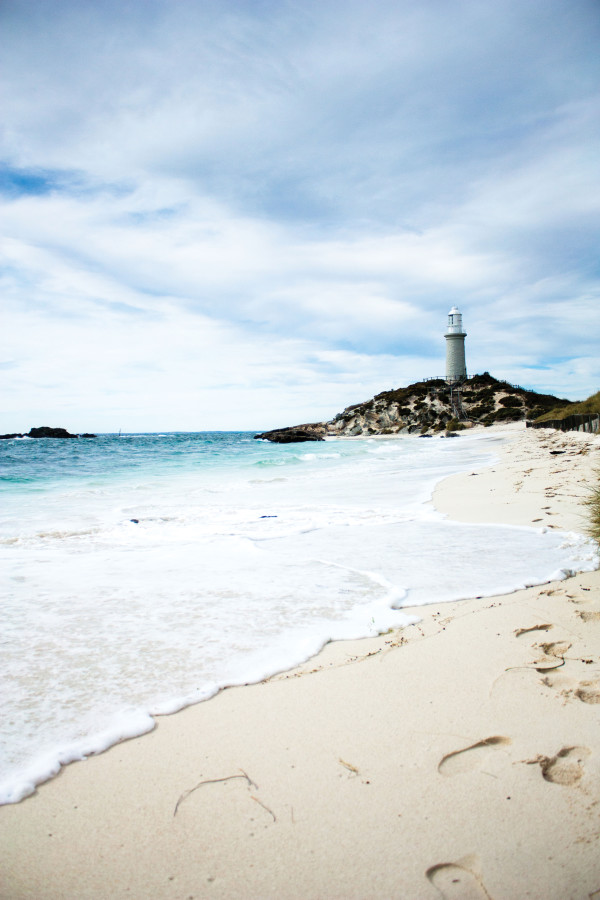 Can you imagine a trip where you spend your morning on a paradise beach, before lunching at a world-class winery? Then spending your afternoon exploring caves and visiting farms? Imagine finishing the day by winding down at home with a barbecue and an incredible bottle of local wine. If this takes your fancy (all with zero time difference to Hong Kong) then you have to take a trip to Australia's Margaret River region!
The Margaret River region is located in Western Australia. To get there, you'll need to fly to Perth, which, with an eight-hour flying time, makes it the perfect destination for a week away. My husband and I took our daughters (aged six and four) and spent the Chinese New Year break soaking up the charms of this beautiful part of the world.
Summer in the city
Some people land in Perth and head straight down to the Margaret River. As this was our first time to Western Australia, we wanted to explore Perth and its surrounds. We based ourselves in Perth's trendy neighbourhood, Fremantle, for the first few nights. An ex British penal colony, Fremantle is rich with maritime history and has loads of interesting attractions, including the old prison and Shipwreck Galleries. Held every weekend, the Fremantle Markets are a fun place to visit for lunch and to stock up on locally grown produce, at a fraction of the price of Hong Kong. We accidentally found ourselves without a car for the first day (be aware – the Avis office closes at midday!) but luckily everything in Fremantle is easily accessible by foot.
After a day roaming around 'Freo', we devoted our second day to Perth. Surprisingly, the Perth Mint was a big hit with the whole family. Not only can you admire the world's largest gold coin but you can also see a 'gold pour', where gold is heated to molten temperatures and transformed into a gleaming solid gold bar.
As Perth was experiencing a heatwave, we were looking for indoor activities to seek solace from the sun, which we found at the Perth Cultural Centre in Northbridge. This is home to several museums and galleries, the highlight of which was The Art Gallery of Western Australia, which also had a kids' space where they could try their hand at life drawing. If, however, you only have time to pick one museum, then make a beeline for Scitech, an interactive science museum for kids. There are loads of interactive displays and activities as well as a mesmerizing planetarium. Best of all, kids under four go free.
Meandering south
After three days in the Perth/Fremantle area, it was time to head south. Instead of racing down to the Margaret River (easily do-able in a three-hour drive), I chose to break up the journey with a night on a farm stay. There are multiple farms in the region to choose from, and after scouring the reviews I settled upon the Ferguson Farm Stay. En route we made a pit stop at The Miami Bakehouse in Falcon, which had a delicious selection of cakes and pies to keep everyone happy on the drive.
We then continued on to Bunbury to visit the Dolphin Discovery Centre. The history of the centre is rooted in the 60s, when a local resident began feeding dolphins from the jetty. The tradition continued and to this day there's a small group of dolphins that regularly visit the 'Interaction Zone'. The Centre does warn that the best time to see dolphins is first thing in the morning and unfortunately during our afternoon visit we didn't manage to see them. However, the Centre itself is a fun way to spend an hour with a discovery pool, aquariums, lawn area and playground.
We then headed southwest to the Ferguson Valley with its beautiful rolling hills, green pastures and bush. The Ferguson Farm Stay was the perfect setting for my city-slicker daughters. A 45-acre functional farm with 10 residential chalets, it is a magical place with plenty to entertain children. The kids played on the trampoline and playground, before feeding the koi fish in the pond against the backdrop of a beautiful country sunset. The following day we joined the morning farm activities, a 1.5-hour programme that included feeding the animals, as well as a pony and tractor ride.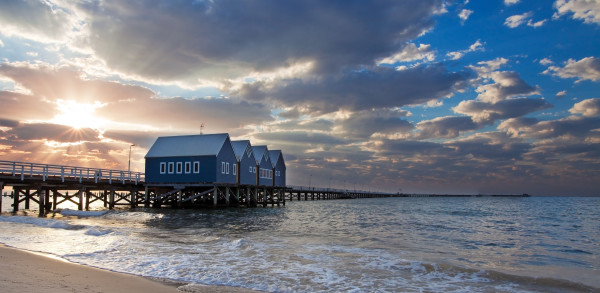 Reaching Margaret River
From the Ferguson Valley it was time to drive the 90 minutes south to the famed Margaret River region. We decided to drive via the seaside resort of Busselton to get a look at the longest jetty in the southern hemisphere. There is a little train that takes you on the 1.7km journey around the jetty and the Underwater Observatory.
We knew we had arrived in the famed Margaret River wine region when every other sign was for a winery. The area is simply stunning with glimpses of the beautiful Indian Ocean on one side and miles of vineyard on the other. The Margaret River Region encompasses a number of towns including Yallingup, Dunsborough, Eagle Bay and Margaret River itself. I chose to split our four-day stay between a small cottage in Yallingup (there are many rentals in the area) and the luxurious Pullman Hotel in Bunker Bay. I was pleased with my choices as it gave us the chance to explore Yallingup and the area south on the first few days, then the Bunker Bay/Eagle Bay region after that.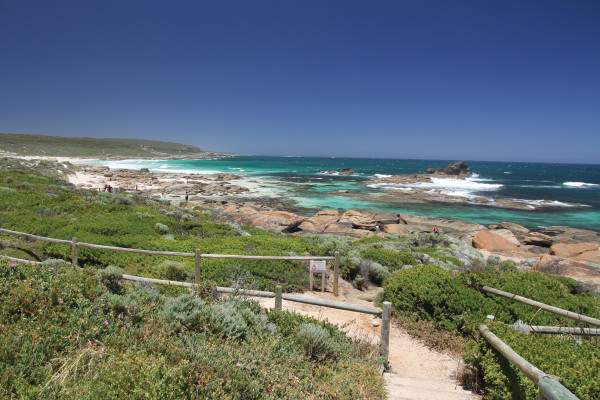 There's so much to do in the Margaret River Region and our mornings were typically spent at the beach. Our favourite was Yallingup Beach, which is protected by the reef, making the immediate water safer for kids. There's also a really nice playground and grassy area by the car park. We visited during the summer, which meant temperatures were soaring but the turquoise water was relatively calm. In fact, I had deliberately chosen a hotel with a pool for the last few nights of our stay as I wasn't sure how easy it would be to swim in the ocean.
In the afternoon, we would choose an activity for all the family to enjoy. For me, that usually means trying to bribe my kids into viewing a geographical feature. They loved Ngilgi Cave, which was Western Australia's first tourist attraction! The stalagmites and stalactites are very impressive and there's a 'Tunnel of Doom' for the kids to crawl through.
Cape Naturaliste Lighthouse is impressive, although my children had to be bribed with the promise of a trip to the fantastic Simmo's ice-creamery afterwards. Their favourite place was Xscape, a fun adventure park for kids. There they played on water slides, trampolines, a maze and the jungle mountain play area. For anyone looking for more maze action, be sure to head to the Yallingup Maze.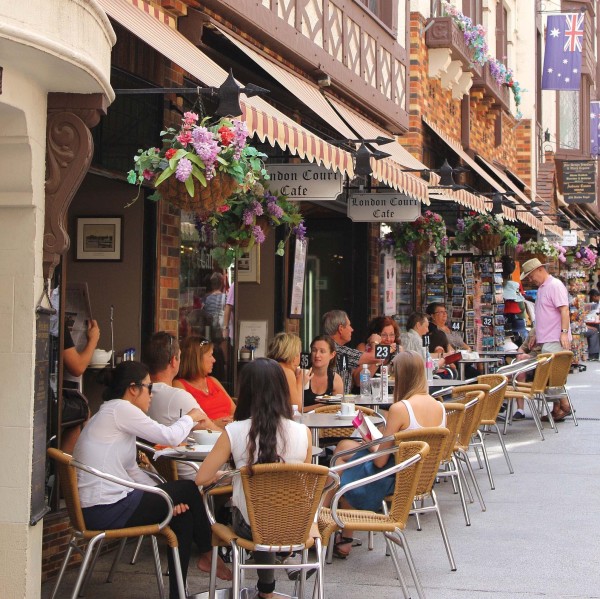 Food and drink
As most of the restaurants close by late afternoon, try to prioritise lunch as your main meal. You are absolutely spoilt for choice, with eating options ranging from restaurants at beautiful wineries, to more relaxed breweries and beachside cafes. If you are visiting during peak period, be sure to book tables in advance. We enjoyed lunch at two wineries, the sleek and elegant Wills Domain and the more family-friendly Laurance. All the restaurants were extremely accommodating for the children, featuring kids' menus, activity packs, playgrounds and vast amounts of grass to run around on. I also recommend lunching at Bunkers Beach Cafe, Little Fish and the Eagle Bay Brewery.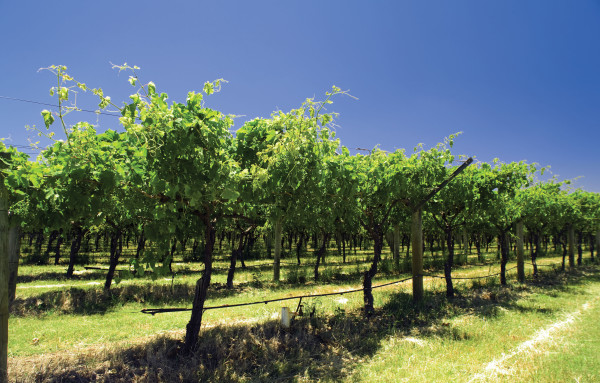 One of the best things to do in the Margaret River region is simply to drive down Caves Road and pick out wineries at random. If you aren't lucky enough to have a designated driver, you can book onto family-friendly wine tours or hire a private driver. Most wineries have Cellar Doors, which offer complimentary wine tasting, and many will have a bucket of toys for the kids to play with. If you find a wine you like, buy it, as prices are much cheaper than in the supermarket. In addition to all the wine, the area is a gourmet's delight with local artisan cheese producers, olive shops, chocolatiers and bakeries.
We fell in love with this area of Western Australia and would love to return again one day. If you are visiting during the summer, be prepared for the heat and ensure your accommodation has air conditioning. If your priority is wine, visit during autumn (March to May) when the vineyards are in full bloom. There is no doubt this part of the world is becoming an increasingly popular destination for Hong Kongers. In fact, we counted our neighbours, teachers, classmates and even the doctor on our return flight back to Hong Kong!