Reading Time: 2 minutesFind some inspiration and tons of resources for travel inspiration and beyond, writes Angelina Draper.
---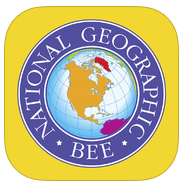 GeoBee Challenge HD by National Geographic
(Apple, Android, Nook)
This award-winning app by National Geographic comes packed with questions (over 1,300 multiple choice and 1000 map locations), so it is guaranteed to keep your children busy challenging their knowledge of geography.

Capital Cities of the World Quiz (Apple, Android)
It does exactly what the name says: quizzes the user's knowledge on capital cities of the world. It's available in 31 languages and is a great way for families to spend time learning through a little competitive play.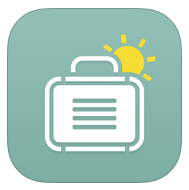 PackPoint Packing List Travel Companion (Apple, Android)
Unlike other packing apps that remind you to take everything short of the kitchen sink, this app tailors your packing list based on the type of trip you are taking – length of stay, weather at your destination and planned activities.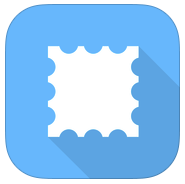 Touchnote
Why send grandma a postcard of a landmark when you can send one of your family standing in front of it. Touchnote turns your pictures into postcards (or greeting cards) and posts them anywhere in the world.

Emergency Phone Numbers (Worldwide) (Apple)
What happens when you are in a foreign land and you have an emergency? Most of us have our phones with us but don't know whom to call. This app gives you all the numbers you need, lets you call from the app and gives you your exact location.

iTranslate Voice (Apple, Android)
Considered by many publications to be one of the best instant translator apps, iTranslate does not come in cheap at $53, but is worth the investment. No typing needed. Just speak into your device and your words can be translated into 40 languages, or listen to other people's words translated back to you.

Tales2go
This award-winning audio-book app is a must-have for all families, but especially useful when travelling. The 30-day free trial gives you full access to the hundreds of professionally narrated stories for all age groups (including parenting books). There is even a 'celebrity narrators' category with books read by everyone from Sharon Stone to Henry Winkler.

Nutshell Camera (Apple)
Kids will love recounting and sharing their holiday memories with this fun app that creates mini-movies from just three photos. Nutshell automatically creates a video of your three shots and lets you add text and animated cartoons, resulting in a fun little movie.

Loungebuddy (Apple, Android)
Whether you have elite mileage status or simply have a delayed flight and are flying economy, this handy app will help you find the nearest airport lounge. Packed with photos, user ratings and useful information so you can decide before purchasing a pass (of course, doable through the app).

Mark O'Travel (Apple)
You get the feeling the developer had a lot of fun making this travel map. This is a great tool for older children (and adults) to keep track of the countries they have visited, with the ability to add notes, pictures and much more.