Reading Time: 6 minutesLooking for fun things to do in Hong Kong this month? We've got you covered with our latest list of activities and events.
Bookmark this page as we continue to add more fun things to do in Hong Kong!
Editors Note: Due to COVID-19, restrictions may change. Please contact providers directly.
WILD (The Musical) – City Chamber Orchestra
Dates: 11 – 12 June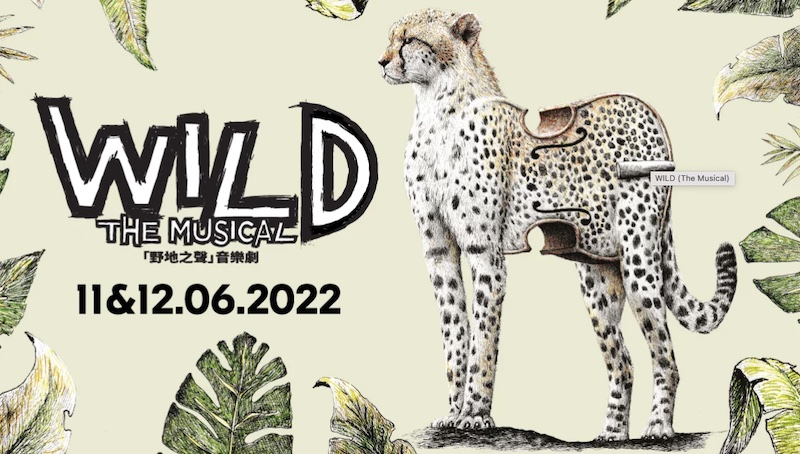 The jungle comes to life in this sensational new musical extravaganza – WILD (The Musical). Sit back and take in the story of two animal poachers who discover a wild orchestra in the depths of the jungle and attempt to capture the talented members for a lucrative show on Broadway. Featuring a stellar cast of 40 musicians, singers and dancers in dazzling animal costumes, WILD (The Musical) will captivate all ages with its powerful message about wildlife preservation. Showing at the Sha Tin Town Hall Auditorium with tickets available through Urbtix.
 Nezha:Untold Solitude by Hong Kong Dance Company
Dates: 10 – 12 June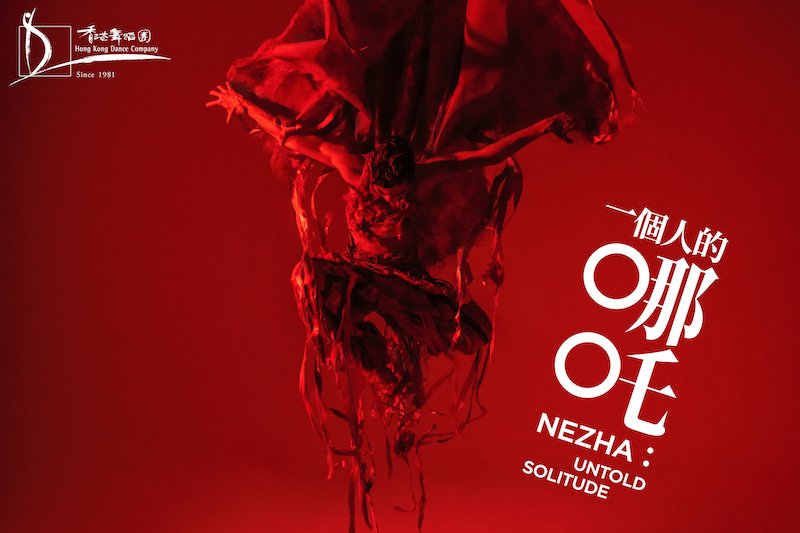 Tickets are available now through URBTIX with the show being presented at the Grand Theatre of Hong Kong Cultural Centre. Nezha's story is the tale of every man as an individual. His legend is our collective story, which epitomises the solitary path we all journey on as we race to seek and find where our souls truly belong. Hong Kong Dance Company's Artistic Director Yang Yuntao joins forces with a team of promising and dynamic designers and creative artists to revive the Chinese legend Nezha from a modern Hong Kong perspective, examining Nezha's rebelliousness and solitude, and searching for a romantic embodiment of his loneliness.
Urban Oasis Workshop – Jewel Orchid Terrarium
Dates: 4-5 June
Create a miniature terrarium featuring a Hong Kong Jewel Orchid, one of Hong Kong's native orchids, in this activity organised by WWF Hong Kong. Held at the Central Sustainability Hub, on 1 Tramway Path, the session takes place 14:00-15:00 and includes a talk and workshop in Cantonese but supplemented with English. The cost for members is $400 and non-member is $500. Click here To Book 
Blue Planet II Live In Concert
Dates: 21 – 22 May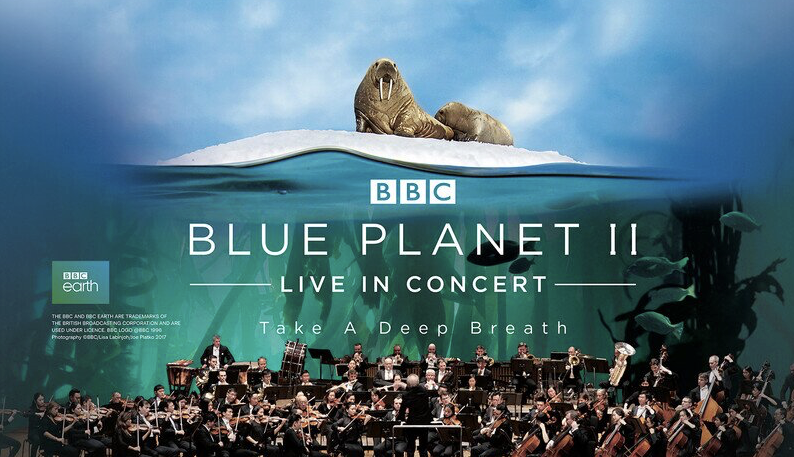 Suitable for all ages. Take in the stunning visuals from the BBC series, highlighting the incredible natural wonders of our blue planet in breath-taking detail. Scenes will be projected on a giant screen and accompanied by original immersive music scores by Hans Zimmer, David Fleming and Jacob Shea as performed live by the HK Philharmonic. There are 3 unforgettable performances to choose from.
French May Arts Festival
Dates: May – June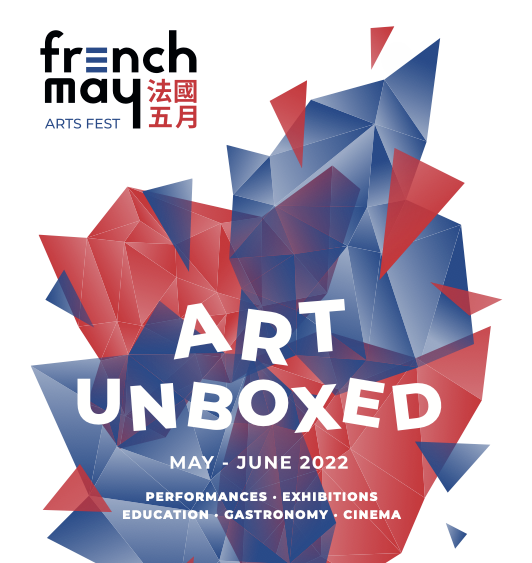 Art Unboxed, a French Arts Festival, invites you to unbox your expectations and explore a new dimension of art and culture in Hong Kong. To promote French arts in Hong Kong, French May will deliver a diverse programme of performances across communities and venues, presenting inspiring collaborations between Hong Kong and French artists.  
Creative Workshop Series @PMQ
Dates: 01 May – 31 December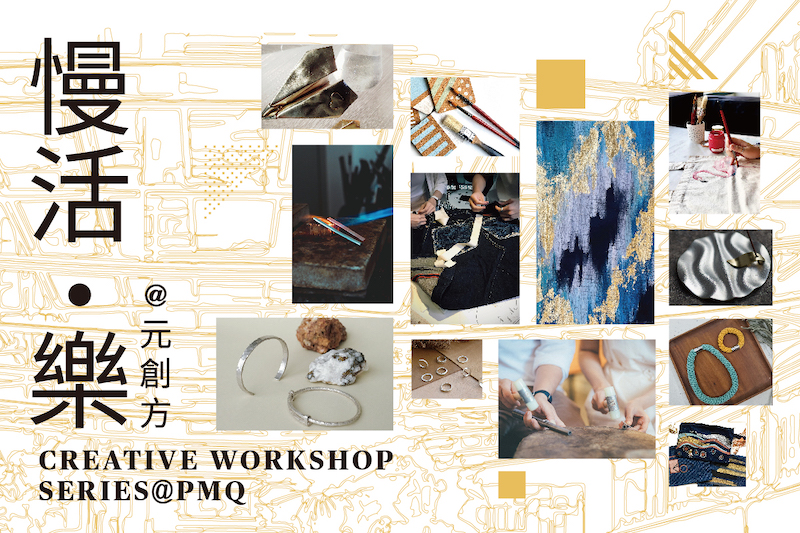 Come explore your artistic side at one of PMQ's creative workshops. There are more than 40 creative workshops across different fields. Check out the schedule running from 01 May – 31 December 2022 to see what peeks your interest. Choose from wax modelling for silver jewellery, Chinese flower arranging, DIY scented candle and fresh flower centrepiece making, brass money clip workshop, LEGO workshops, and too many more to list. The full list of classes is amazingly extensive which means there is well and truly something for everyone! Schools, groups or corporates are welcome for hosting small group activities or team building events.
SOHO Markets: Love Nature Pop-up
Dates: All 5 weekends in May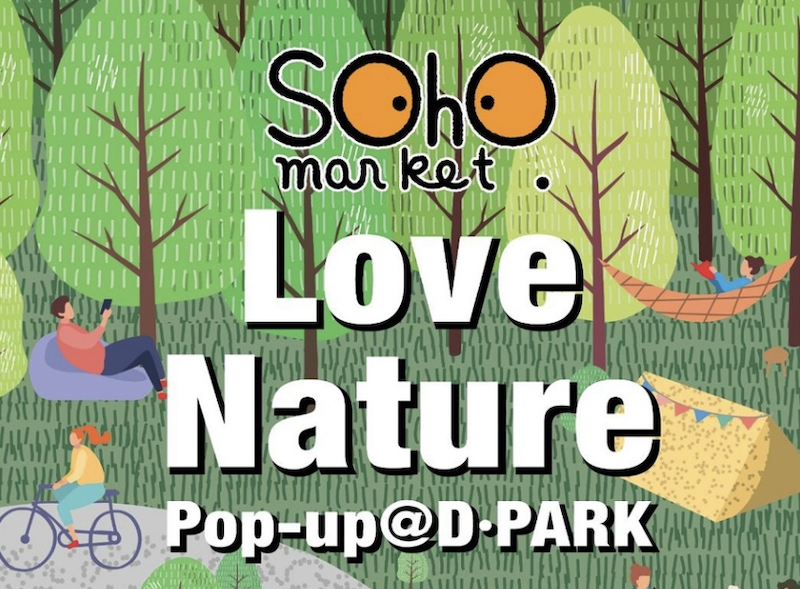 Five consecutive weekends in May, SOHO MARKET at D‧PARK Discovery Park in Tsuen Wan, will hold the Love Nature Popup. Enjoy a green family weekend.
Disneyland is Open
Dates: As of 21 April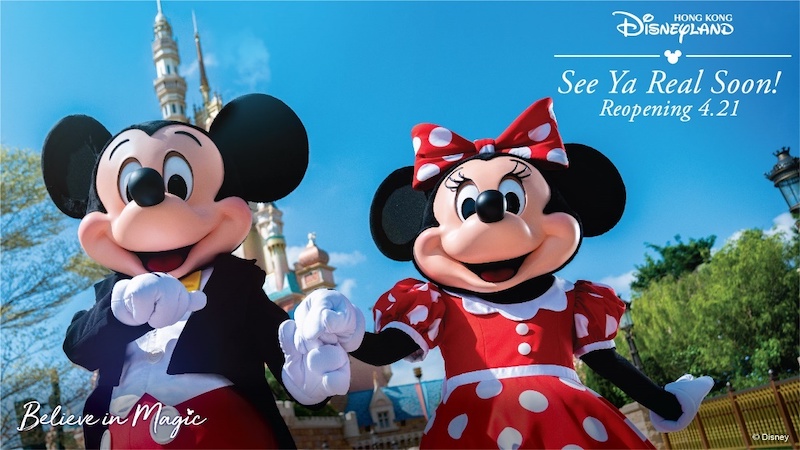 Hong Kong Disneyland reopens April 21, 2022, and the magic of Disney is ready to welcome guests of all ages back to the Happiest Place on Earth! Get online and book your ticket today, keeping in mind the park will operate 5 days per week. You can make reservations up to 90 days prior to your visit. Planning to have a meal during your park visit? Remember you can reserve a table for the "Explorer's Semi-Buffet" at Mystic Point. Be sure to check out the priority admission option, Disney Premier Access, for access to reserved viewing areas for shows throughout the park and priority access on 1 to 8 of the most popular attractions and one show.
Free Activities With@HOMEwithHKA
Dates: 18th March – 8th April (live sessions)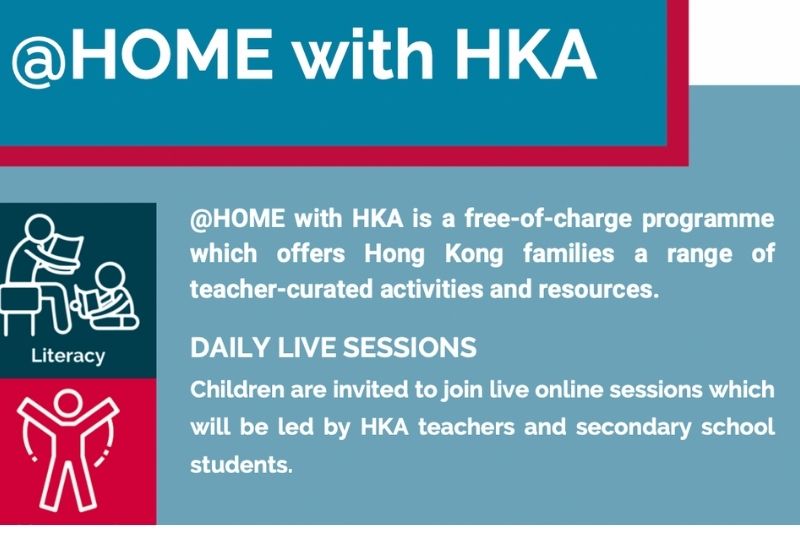 Hong Kong Academy (HKA) is launching a new free-of-charge initiative to the wider Hong Kong community. This programme provides families with a range of child-friendly activities and resources to stimulate curiosity and engagement. The school has assembled a collection of teacher-curated activity playlists, which include ideas for art activities, science projects and movement breaks appropriate for children ages 2 and above. No pre-registration is needed and all interested families are encouraged to use these resources.
Additionally, children are invited to join daily live online sessions led by HKA teachers and Secondary School students. Live sessions will take place from 18th March – 8th April starting at 2:00pm each day. More details about upcoming live sessions as well as links to the Youtube playlists can be found at http://www.hkacademy.edu.hk/home-with-hka/
Facebook: https://www.facebook.com/events/348064787222582/348064793889248/
For more info please inquire at +852 2655 1118 or communications@hkacademy.edu.hk.
Ocean Park Online Learning Programmes
Dates: March – April 2022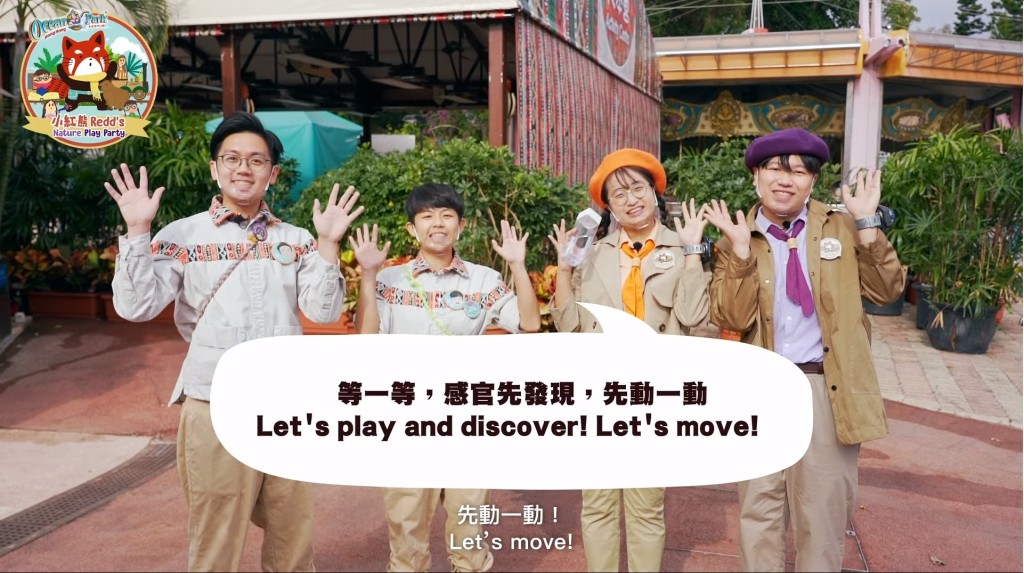 Ocean Park may be closed at the moment, but you can still experience some of the park's magic through its recently launched online learning programmes for young children. Running in March and April, the programmes will combine elements of nature, green living, magic and five senses discovery. 
Kicking off on 11 -12 March, professional magicians will guide children in performing tricks by reusing everyday waste. Children will also get to learn lots of animal fun facts. Visit the Ocean Park Facebook Page for the latest programme information.
Yoga and Mental Health Support for Teens
Dates: 15 March -15 April 2022
Looking for things to do in Hong Kong for teens? These yoga classes could prove invaluable. YAMA Foundation has launched a Here To Be Teen Programme, offering mental health support during the rescheduled early school break. Twice a week, running 15 March to 15 April, participants can enjoy an online yoga class, mental health support group sessions and have access to pre-recorded practices and talks. Classes run on Tuesdays and Fridays 11:15 – 12:15. It is free of charge and offered in English and Cantonese.
Storytelling at Home
Dates: 11 March -22 April 2022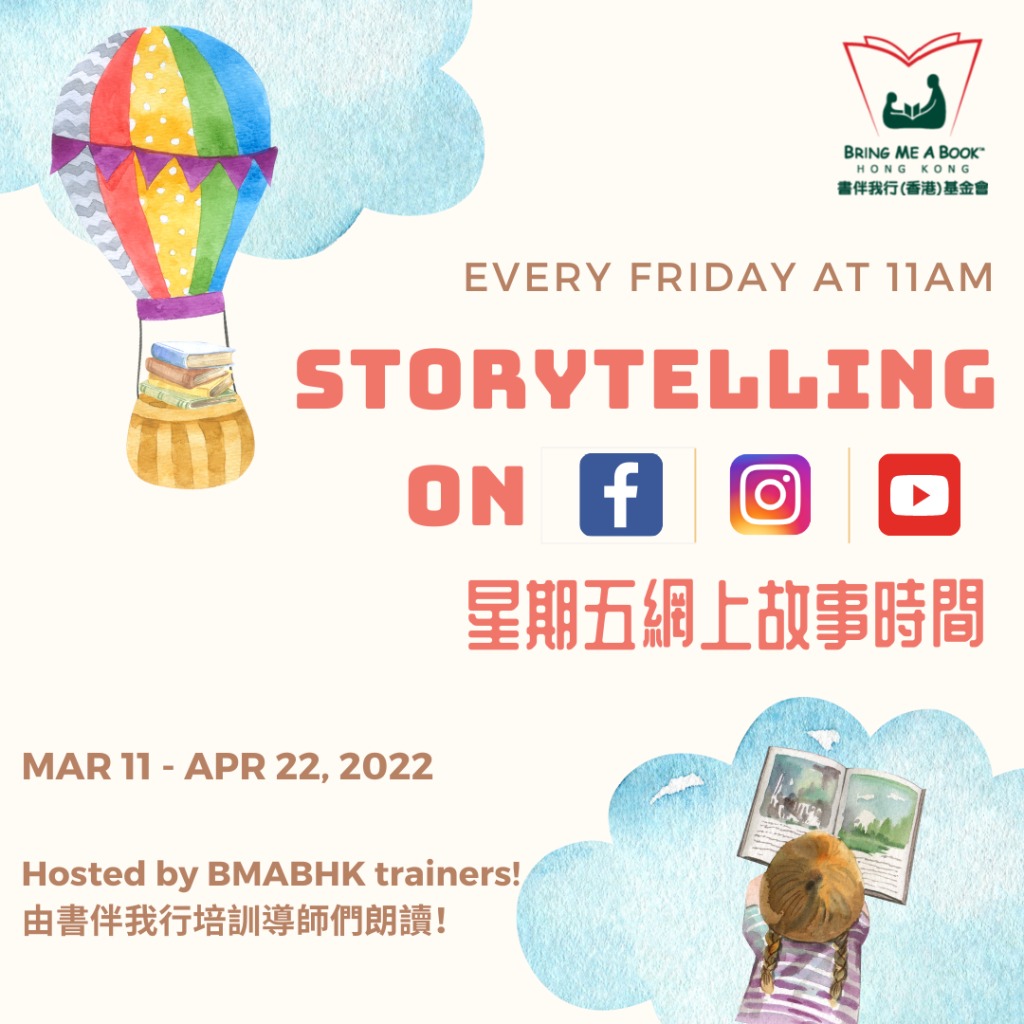 Listen to fun stories and delve into the creative world of picture books courtesy of Bring Me A Book Hong Kong (BMABHK) this 'summer' break. BMABHK's trainers are sharing read-aloud videos every Friday for parents and kids to enjoy quality picture books at home. From 11 March 2022 to 22 April 2022, the read-aloud videos will be uploaded to their Facebook, Instagram and YouTube channel every Friday at 11am.
For more things to do in Hong Kong check out Family activities during COVID-19
Croucher Science week 2022
Dates: 23 March – 22 April 2022

Croucher Science Week returns once again, offering young scientists the opportunity to be immersed in hands-on science journeys, and making science FUN! Featuring interactive online activities for students and children, Hands-on Science at Home boasts an array of exhilarating shows and activities tailored so that children can carry them out in your home kitchen. In Food Chemistry, children will learn about mixing substances and conduct experiments around edible chemistry and biology. Magic and Science will feature world-renowned magician and science educator Jason Latimer. While in Global Wildlife, participants join the Jungle World to learn more about animals. All events are fun, online and free. For more details and to register, please visit Croucher Science Week  
Inter-School Aviation Competition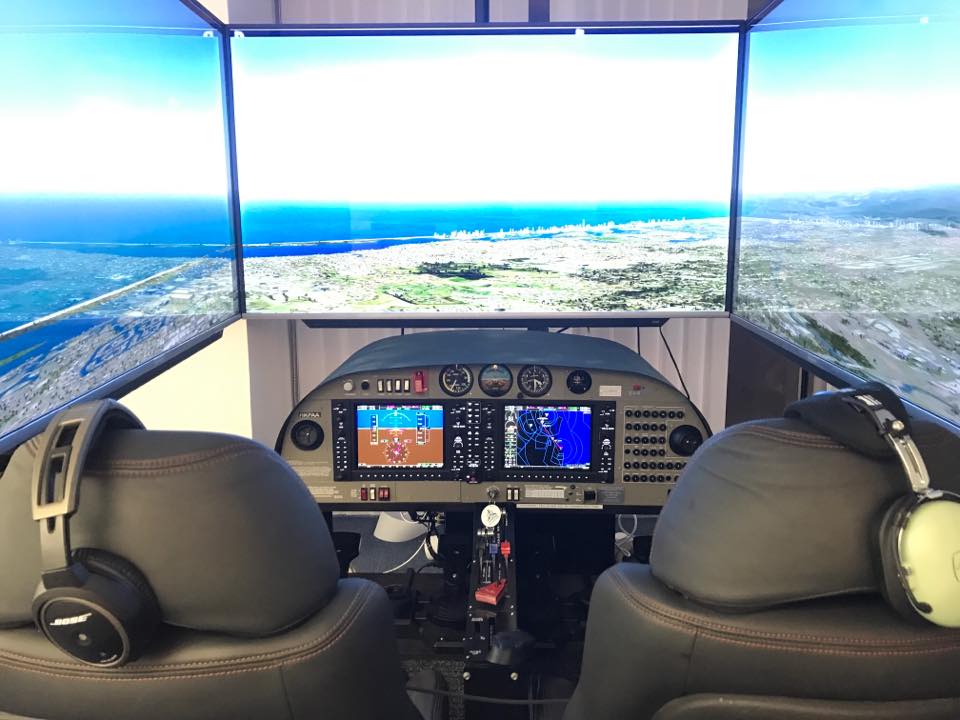 Encouraging older students to put their STEM knowledge to the test, local tech aviation company Aerosim has launched an Inter-School Aviation Competition. Participants will receive online aviation tutorials, project studies and training lasting five months. The competition has a number of stages and winners of each phase will be awarded aviation-related experiences, including three days start-up work experience, introductory flight and an aviation career workshop – a total combined value of more than HK$100,000! A 10-hour flight training course in Australia will be awarded to the winner of the Grand Finale. Registration is open to schools and individual team or four to five. Registration costs $2,000 and closes 18 March.
Stay at Home Family Fun Bundle
If you're more comfortable being home at the moment, this Stay at Home Family Fun Bundle from Lion Rock Press could be just what you need to keep the children entertained. The kit features a game, book and giant Hong Kong wildlife mindfulness colouring poster. You can pick which game you'd prefer from Hong Kong Wildlife Bingo; Hong Kong Transport Bingo; Hong Kong Habitat Ludo, Snakes & Trails or 5-in-1 Hong Kong Card Game. Book choices include Welly the Wild Board and the Quest for Egg Puffs; Emi Takes Hong Kong; Billy the Cavalier and Friends; The Marvellous Adventures of Maggie and Methuselah; The Extraordinary, the Amazing, the Incredible Walled City of Kowloon. The kit costs just $300, meaning a saving of over $250!
Featured image courtesy of Shutterstock; picture 1 courtesy of Ocean Park; picture 2 courtesy of Bring me a Book; picture 3 courtesy of Croucher Science Week; picture 4 courtesy of Inter-School Aviation Competition
Related Articles: