Reading Time: 32 minutes
Looking for fun things to do in Hong Kong in the next few weeks? We've got you covered with our latest list of activities and events.
Bookmark this page as we continue to add more fun things to do in Hong Kong!
teamLab is coming to Hong Kong!
Dates: 9 Jul 2023 – 14 January 2024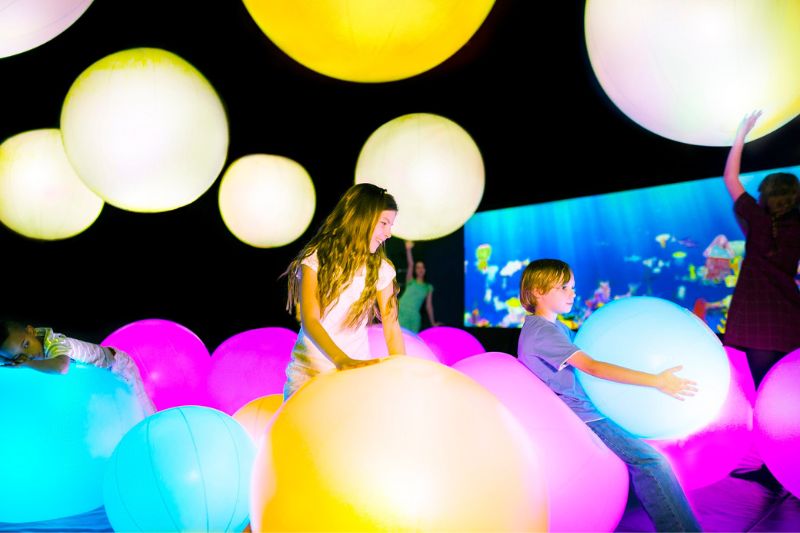 Combining art, science, and technology with the natural world, teamLab is brining a multi-sensory experience not to be missed in Hong Kong. The international art collective is comprised of interdisciplinary specialists, including artists, programmers, engineers, animators, mathematicians, and architects. The interactive exhibition in Hong Kong will be held at Megabox in Kowloon Bay.
They have held exhibitions worldwide, including in major cities like New York, London, Paris, Singapore, Beijing and Melbourne plus teamLab museums and large-scale permanent exhibitions such as teamLab Borderless and teamLab Planets in Tokyo, teamLab Borderless Shanghai, and teamLab SuperNature Macao. Additionally, teamLab's artworks are in the permanent collection of the Museum of Contemporary Art, Los Angeles; Art Gallery of New South Wales, Sydney; Art Gallery of South Australia, Adelaide; Asian Art Museum, San Francisco; Asia Society Museum, New York; Borusan Contemporary Art Collection, Istanbul; National Gallery of Victoria, Melbourne; and Amos Rex, Helsinki.
Early bird tickets are available from June 8 to July 9 on FWD Max's platform and Trip.com. General tickets go on sale from July 9 onwards.
Harbour Chill Carnival
Dates: 8 Jul-6 Aug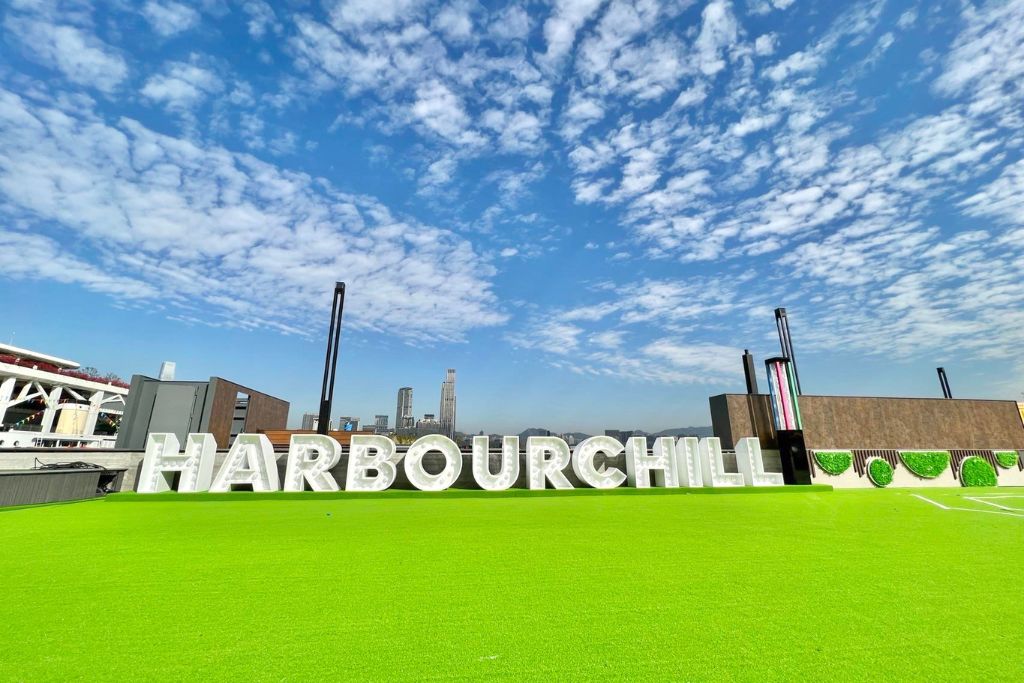 For five weekends this summer, the Wan Chai harbourfront area will be transformed into "the city's backyard garden," a summery carnival with all kinds of live events for the family. The 3,000-square-foot space will house various pop-up installations, shelters, chairs and swings and a series of movable animal furniture designed by the Hong Kong Arts Centre in collaboration with Napp Studio. For entertainment there will be live music shows on a water stage, a variety of performing arts programmes from different countries, thrilling X-game performances, and a special edition of 'A Symphony of Lights' light and music show. The Harbour Office has also collaborated with Social Ventures Hong Kong (SVhk) to create the WE+ Kiosk, which will sell snacks and beverages as well as goods featuring a Wan Chai theme. Check out the website for updates on scheduling.
Peppa Pig Live! Peppa Pig's Celebration
Date: 22 July
Peppa Pig returns to Hong Kong this July in the musical extravaganza Peppa Pig Live! Peppa Pig's Celebration. The 90-minute live show highlights family fun, friendship and teamwork as Mummy Pig prepares a special surprise family photo album for Pippa. Embark on a heart-warming and cheerful journey, full of surprises and snorts of laughter! Tickets are available now through Trip.com
Venue: 3rd Floor, Star Hall, Kowloon Bay International Trade & Exhibition Centre, Kowloon
Tickets: $280.00 for adults and children
International Children's and Youth Film Carnival (ICYFC)
Dates: 8 July- 19 August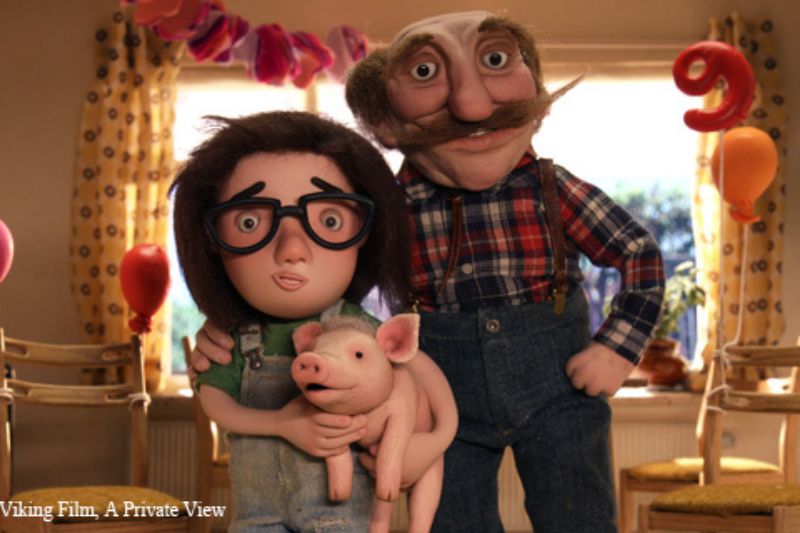 The ICYFC has over 50 fun-filled film screenings on offer for you and your kids to escape the summer heat. Choose from a selection of feature films, animations and short films from around the world screened at a range of venues across Hong Kong. There's also a special Dome Show and Stargazing Night at the Space Theatre.
Tickets for LCSD venues cost $70 from URBTIX (www.urbtix.hk) or call 3166 1288. Emperor Cinema tickets cost $90 (www.emperorcinemas.com). www.hkiac.gov.hk.
SummerFest
Dates: 9 June-23 July
Join Hong Kong's annual festival of fun at Central Harbourfront this summer. There's a huge number of events and activities with the theme of 'Fun in the Sun' to encourage everyone to enjoy themselves. There's a series of cultural programmes such as film nights, dance festivals and sports and fitness days and an outdoor market selling local designs and products. You can also craft your own products including dreamcatchers, keychains, night lights and pastel paintings at one of the many creative workshops. Entry is free, so you can save your money to enjoy the delicious array of food that will be on offer.
www.summerfest-centralharbourfront.hk/
Hong Kong Science Fair
Dates: 17-18 June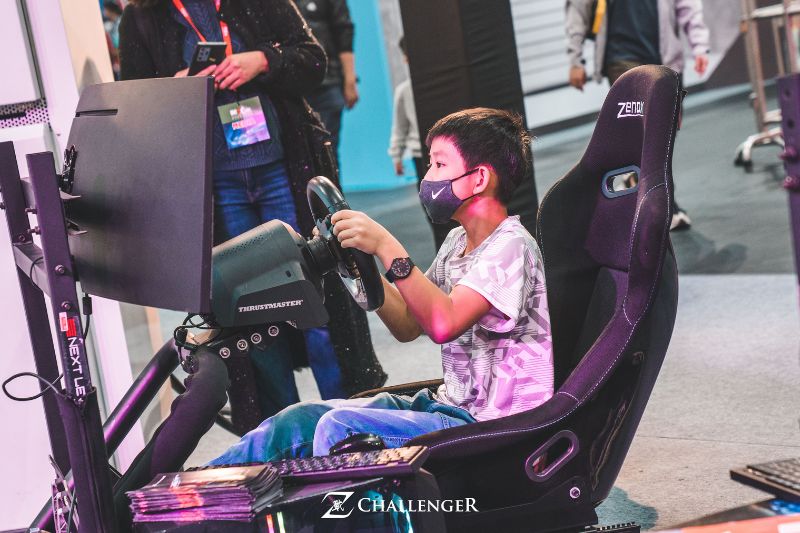 Enjoy a free family day out at the Hong Kong Science Fair this June. Held at the Hong Kong Convention Centre, the fair showcases innovative projects by 120 shortlisted teams of primary and secondary schools. The two-day event will also feature guest speakers on innovative technology and specially curated interactive zones. The four family-friendly interactive zones include 'Development of the Aerospace Industry in HK', Wave Glow Recycling Workshop', Racing Simulator Experiences', and Water Gummy Lab. Register for tickets. www.hkif.org.hk
Double Ducks
The giant Rubber Duck is returning, and now there are two! The giant ducks travel across sky, land and sea, greeting everyone at Victoria Harbour on 9 June before arriving at Ngong Ping 360, where they will stay between 14 June to 3 September. A number of events will also take place, such as "Flying Rubber Duck", "Bubble Bath-themed Cable Cars", "Gigantic Crystal Bathtub" and more.
Spider-Man: Across the Spider-Verse Exhibition 
Dates: 26 May to 18 June 2023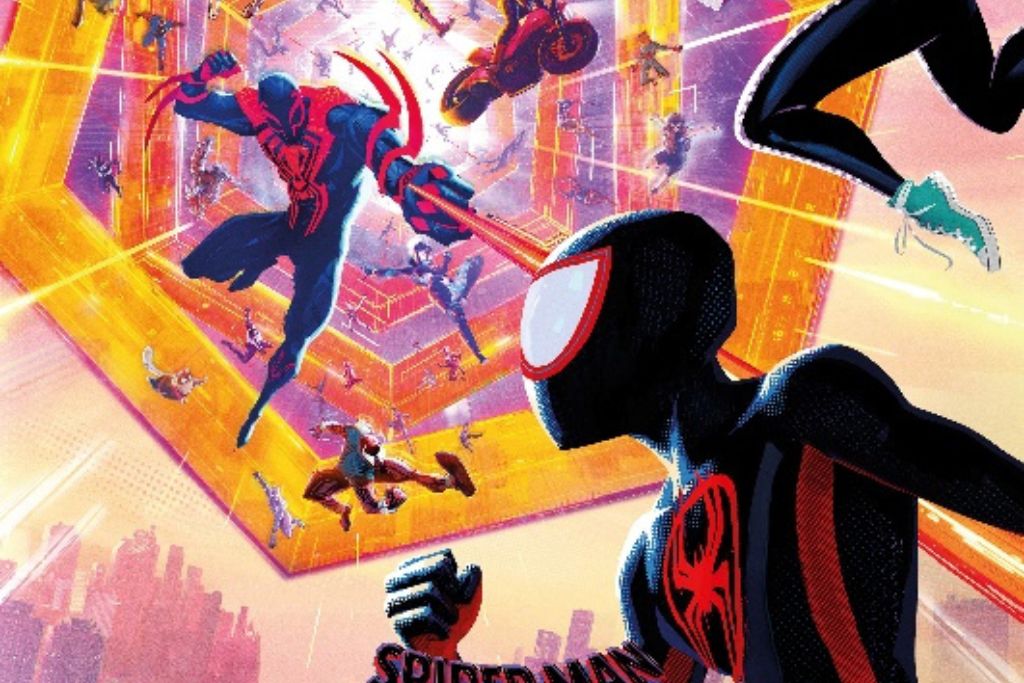 Sony Pictures and Hot Toys team up for a special exhibition for the long-awaited launch of the new Spider-Man animated movie. Enjoy over 80 never-before-seen movie artworks and sketches and attend interactive workshops for parents and kids. In this newest chapter of Spider-Man, more than 100 Spider-Men from multiple universes show up together. At the exhibit you can have a look into the Spider-Verse, including design concepts through the animators' sketches. Don't miss the Spider-Man character illustrations of Spider-Punk, Spider-Man India, and Spider-Cat, which will be showcased. Be sure to explore the AI Spidersona experience where you can take a selfie, answer simple questions and get a tailor-made Spidersona of your own.
For Father's Day, try a DIY Spider-Man Mask Workshop, Spider-Man Face Painting, or do a Spider-Man Quick Sketch. Parents and kids are welcome to explore the Spider-Man world together.
Time: 11am – 8pm
Venue: Atrium, G/F, Ocean Terminal, Harbour City
"Chill All Night" in Ocean Park this June
Every Saturday evening in June, you are invited to "Chill All Night" at Ocean Park! From 6:30 PM to 9:00 PM enter the park with no admission fee to see spectacular multimedia installations "Soul of the Ocean" and "Visions of Hong Kong" featuring original music, spectacular projection mapping, and special effects including lighting and lasers.
Alongside the multimedia shows, there are a variety of dining options and exciting interactive experiences. (note, the other rides etc will not be running).
PROJECT21st presents #musicismore
Dates: mid-May to July
Introducing a brand-new music experience where you can participate in performances and exhibitions that explore the diverse possibilities of music. "Music doesn't just exist in the format of concerts, or a gig", explained Charles Kwong, founder of PROJECT21st and co-curator of #musicismore. From whale watching to bread making, #musicismore promises to bring the audience out of the concert hall and rethink what a music experience can be.
Check out Baleen (HK edition), an interactive music theatre production mimicking a whale watching tour from a Zurich-based performing arts group. Or maybe Baker's Lung is more your thing, a performance-based exhibition about bread making with live music. Made in Laterland is a performance-based sound installation with revived musical instruments while Euphonia provides an outdoor performance-based installation with a newly invented 3D-printed and up-cycled Euphonia Organ by a Swiss/ Dutch artist.
Tickets are on sale now on art-mate. For more details visit www.project21st.org
'Duffy and Friends Play Days' at Hong Kong Disneyland
Dates: 1 April – 22 June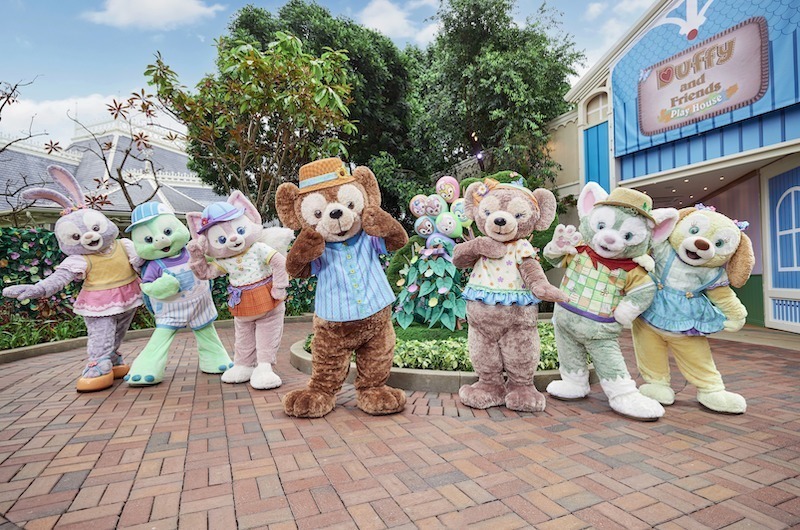 Get ready for a Duffy Fans-tasy Adventure with the brand-new Duffy and Friends Play House. Journey into Duffy and Friends' Morning Glory living room and CookieAnn's kitchen. Kids will be in awe of the interactive elements (augmented reality technology) where they can enjoy music with 'Olu Mel at the seaside shore, explore Gelatoni's art studio, and search for butterflies in LinaBell's forest maze.
Watch StellaLou's recital dream come true in the brand-new "StellaLou's Wonderful Wishes Ballet." Marking the first-ever collaboration between the resort and Hong Kong Ballet, this 30-minute show will take place four to five times a day from April 5 to 10 and April 14 to 16 in Disney's Storybook Theater. Also joining the performance are StellaLou's beloved friends Duffy, Gelatoni and LinaBell, as well as dancers from Hong Kong Disneyland Resort and Hong Kong Ballet.
Along the way on your adventure, keep your eyes peeled for playful Easter eggs from the Duffy and Friends stop-motion shorts hidden in various corners of the resort. Guests can also learn how to draw Easter themed Duffy and Friends at Animation Academy. If you're keen to extend the Fans-tasy journey, book a LinaBell themed hotel stay at Hong Kong Disneyland Hotel or purchase the Duffy and Friends Cute Little Gift Add-On package when you stay at either of the resort themed hotels. Hotel guests can also join a series of Fans-tasy outdoor games and arts and crafts workshops. With the "Duffy and Friends Play Days" Hotel Package, you can secure a sweet staycation as well as two Duffy and Friends Play House Admission Passes.
Hong Kong Soccer Sevens
Date: 26-28 May
Location: Hong Kong Football Club, Happy Valley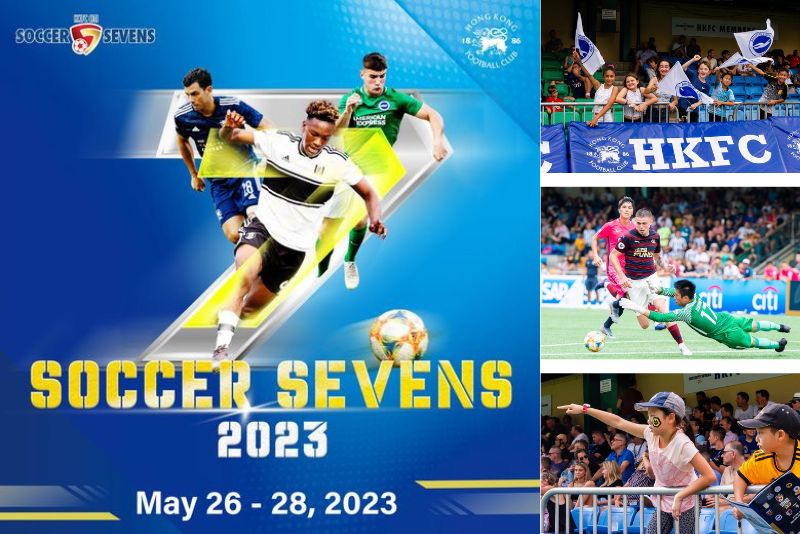 After a four year absence, the Hong Kong Football Club Citi Soccer Sevens returns to the Hong Kong Football Club on 26-28 May with confirmed visiting football teams including Brighton & Hove Albion, Leicester City, Aston Villa, and Newcastle United. In addition to the main competition there will be youth tournaments and lots of family friendly activities. Entry is free for all on Friday 26 May, and free for under children under 16 all weekend. Single day tickets cost $120 and weekend passes are $200. Tickers for the event are available via Zicket. For more information, visit www.hksoccersevens.com
The Jurassic Dinosaur Adventure Park
Date: 24 Mar – 28 May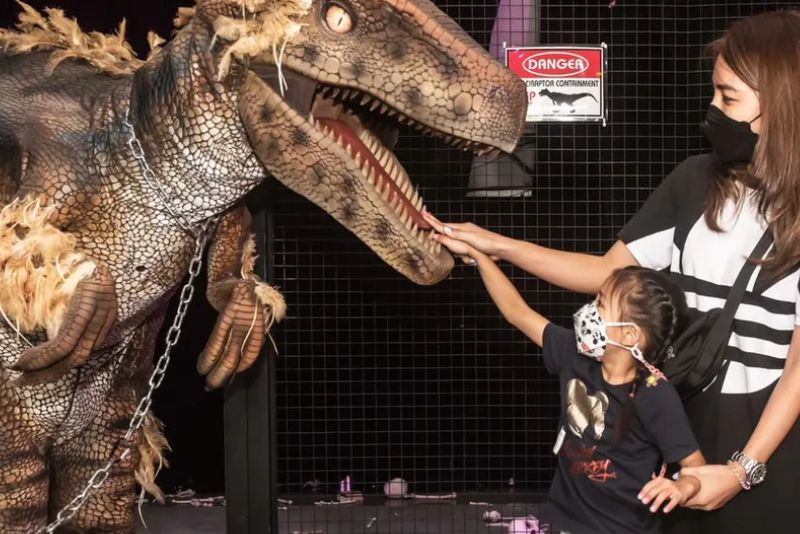 Explore the dark forest to find the scrolls hidden among the lifelike dinosaurs, be an archaeologist digging for dinosaur fossils in the sand pool, riding a simulated moving dinosaur, assemble dinosaur models; play dinosaur VR games; and having fun on the Trex slides at a dinosaur themed adventure park. For
tickets
Location: Let's Play Entertainment Centre, Level B1, Kowloon Bay International Trade and Exhibition Centre
SPOTLIGHT: A Season of Performing Arts
Date: April – May 2023
Tai Kwun, Hong Kong's Centre for Heritage and Arts, is showcasing seven versatile performing arts programmes offering a wide spectrum of culture and talents from Hong Kong and the Mainland. Stretching across four weeks, SPOTLIGHT: A Season of Performing Arts, invites art lovers and audiences across the city to celebrate the very best of performing artists inside Tai Kwun's iconic and dazzling venues – distinctive venues and outdoor spaces. There's a Hong Kong-style cabaret trilogy (the third and final episode), visual art with dance, images, and sound plus a music and installations performance. Additionally, HKAPA drama students continue their work with a podcast that encourages the audience to listen closely to the faint echoes and whispers of the city as they rally together support for Hong Kong artists.
Affordable Art Fair
Dates: 18-21 May (Preview 18 May)
Location: Hall 1E, Hong Kong Convention and Exhibition Centre, 1 Expo Drive, Wan Chai
Website: https://affordableartfair.com/fairs/hong-kong/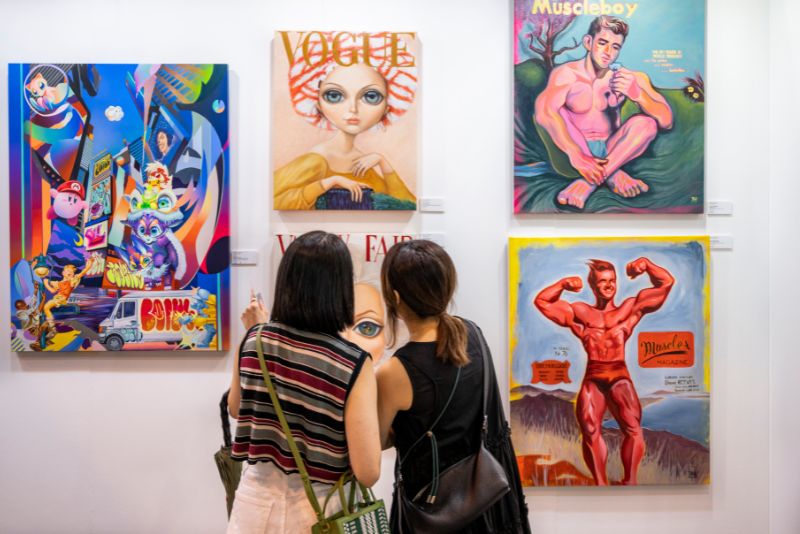 Whether you're looking to purchase a piece of art, or simply to wander around and be inspired, the Affordable Art Fair is well worth a visit. The fair this year celebrates its tenth year of curating an innovative, creative, and engaging experience in our vibrant city. Featuring hundreds of artists and galleries from around the world, the affordable art fair aims to further empower talented and creative local and international galleries and artists. The fair aims to inspire the younger generation, too, igniting their a passion for art through educational art tours and workshops with Art Loop. These one immersion programmes, designed for children age 4 to 12 years, are led by skilled instructors and offer a unique opportunity for children to learn how to appreciate art and develop critical thinking skills. The children's tour and workshop costs $250 per student, which includes a t-shirt, tour book and all materials. Sessions run four times a day on a first come first served basis. Stoke and Babylon are also offering free rental service of the YOYO baby stroller and Mutable play table so that you can enjoy a handsfree experience at the fair. For an even more child friendly experience, Family Morning takes place on Saturday 20 May, 10am-12pm and on Sunday 21 May 10am-12pm
Get ready to browse a wide array of inspiring, cutting-edge artworks alongside interactive workshops, engaging tours, and fun-filled evening events.

Waste Age: What Can Design Do
Date: Until 7 May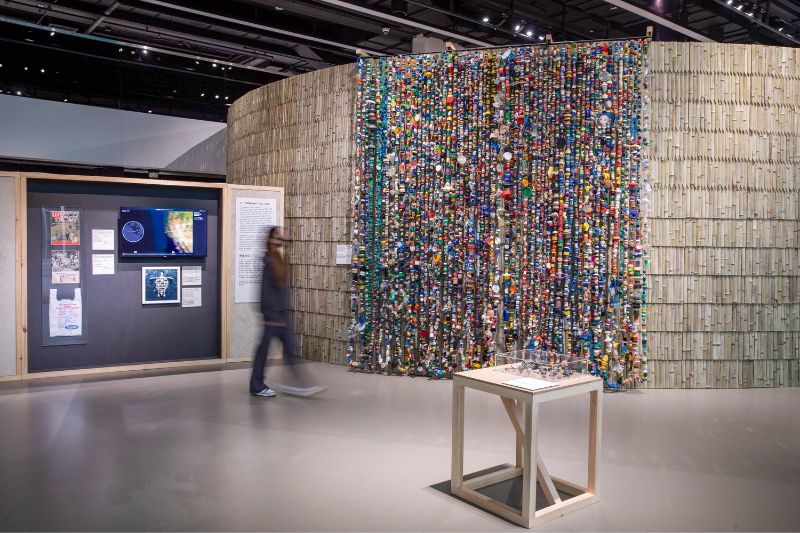 The 'Waste Age: What Can Design Do?' Exhibition is a touring exhibition from The Design Museum, in London and focusses on what design can do to tackle the problem of waste and its environmental consequences. Running until 7 May 2023 at HKDI d-mart and virtually, it features international designers including Formafantasma, Stella McCartney, Fernando Laposse, Bethany Williams, and Phoebe English as well as regional designers, including the "Skeleton Series-02", a sculpture by local artist and lecturer of Higher Diploma in Visual Arts and Culture at Hong Kong Design Institute, Mr. Vincent Lee.
Dates: 29 to 30 April 2023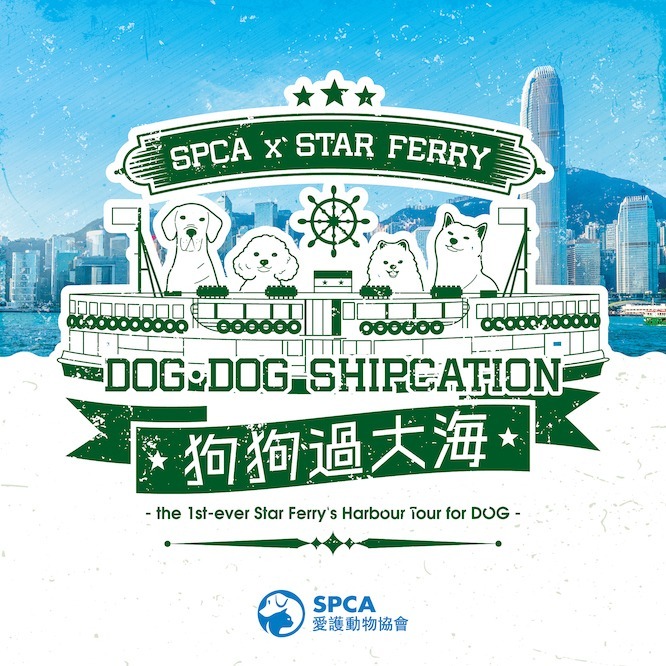 Come onboard Hong Kong's first-ever dog-friendly harbour tour on the iconic Star Ferry
The Society for the Prevention of Cruelty to Animals (SPCA) in partnership with Star Ferry proudly presents the first-ever dog-friendly tour around the Victoria habour! Dog owners can enjoy a harbour tour with their beloved pups on board the iconic Star Ferry with the all new "DOG DOG Shipcation". Enjoy a 45-minute ferry ride across Victoria harbour where you'll have plenty of photo opps. Dogs aboard the tour will receive a sailor-themed hat and bandana, a customised certificate and other gifts to make the experience a lifetime memory. All fees and donations from the event will go towards medical and daily expenses of animals in need at the SPCA.
There are limited spaces for each session, available on a first come-first-serve basis. Registration is open now until 26 April 2023 at 11:59 pm.
Dates & Times of sailings:
29 April: 3pm/ 5pm
30 April: 1pm / 3pm/ 5pm
1 May: 1pm / 3pm
Boarding point: Central Pier 7
Price: HK$200 per adult and child ages 2 or above; HK$199 per dog
Booking: https://shipcation.spca.org.hk/
Dates: 20 to 23 and 27 to 30 April, 2023
Do you love books? Want your kids to have loads of fun with an Interactive Storytelling Showtime, Star Wars' 501st Hong Kong Garrison, and All You Can LEGO activities? Then don't miss the charity sale, BOOKS FOR LOVE @ $10 which kicks off next week and runs for eight days over two consecutive weekends (20 to 23 and 27 to 30 April) at ArtisTree and Berkshire House (Taikoo Place). This well-loved community event will have over 250,000 books to choose from at only HKD $10 each. To thank fans and the greater community for 11 years of support, a special "Buy 10 for 11" promotion will be on offer.
You'll find 14 genres of books including Arts & Design, Business & Finance, Children & Teenagers, Comic Book, Fiction & Literature, Food & Beverages, Humanities & Social Science, Language, Law & Politics, Life, Leisure & Travel, Psychology, Inspirational & Parenting, Religion & Philosophy, Science & Technology and works by Ni Kuang.
The Interactive Storytelling Showtime features a great line-up of storytellers sure to inspire young readers. The Star Wars 501st Hong Kong Garrison session, made up of a group of Star Wars enthusiasts, is an anticipated gathering where young fans are invited to dress up as Star Wars characters and redeem Star Wars-themed gifts. In memory of novelist Ni Kuang, a special zone has been dedicated to his works. An "All You Can LEGO" zone will be set up at Berkshire House for children to learn through play outside of books.
Sponsored by Swire Properties, all proceeds from BOOKS FOR LOVE @ $10 will go to the Treasure Trove to promote the development of sustainable volunteerism.
Looking to donate some books? Here's a list of places where you can donate second hand books.
Croucher Science Week
Dates: Until April 30 2023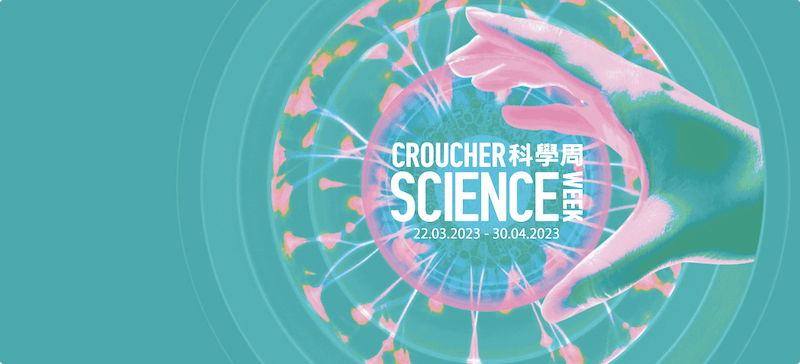 This year Croucher Science week features exhilarating learning experiences for children of all ages with both online and in-person programmes. Organised by Croucher Science Foundation, the Education Bureau and the Hong Kong Science Museum, this year's event aims to make hands-on science education accessible to all, from newborns to 17-year-olds. This year participants can join a hybrid of free online and in-person programmes to learn science at their own pace. Choose from Early Year Science, Human Body Detectives, Into the Unknown and Face-to-face Science Experience. Early Year Science includes a live online musical experience, the Kaleidoscope Concert, for children ages 0-18 months, featuring sounds from live musicians, visuals and sensory activities for both child and parent to explore colour together. All programmes will be conducted through engaging online formats including live talks, hands-on demonstrations, outdoor tours and face-to-face, in-person programmes at the Hong Kong Science Museum.
Croucher Science Week 2023 welcomes all schools to join. Registered schools will have unlimited access to both public and exclusive-for-school programmes. All events are free and available for registration starting from 1 March 2023. For more details and to register, visit the Croucher Science Week website.
Dates: 3-16 April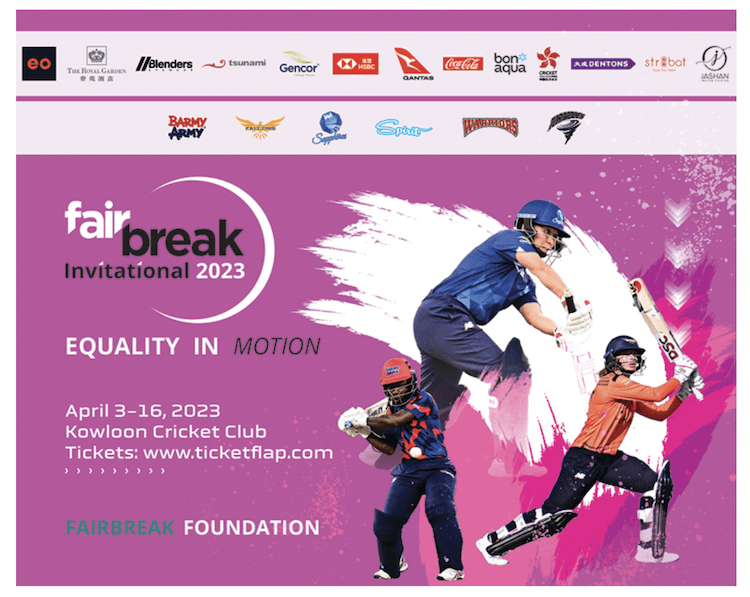 Watch with excitement as 90 players from 36 countries and territories (in 6 teams) take to the pitch to play 20 games across 11 days. In attendance will be 30 stars of the 2023 T20 Women's World Cup plus 12 of Hong Kong's top cricketers. It all adds up to one exceptional and inspirational experience. FairBreak is more than world-class sport, it's a global movement promoting opportunity, equality, diversity and inclusion through the sport of Cricket. Come take it all in at the Kowloon Cricket Club with tickets available through Ticketflap.
A Tale of Defying Fate in Great Expectations
Dates: 14 – 16 April 2023
Adapted from the work of iconic British author Charles Dickens the rags to riches tale Great Expectations will be performed at Hong Kong City Hall Theatre this April. This Great Expectations production brings together a diverse and inclusive team of all ages and backgrounds and promises to beautifully portray Pip's rise from humble beginnings to high society – sponsored by a mysterious benefactor. Tickets are available now on art-mate.
Pay-It-Forward Ticket Initiative
Want to help low-income students, as well as those who are hearing or visually impaired, to attend the performance free of charge? Not only does this provide more people with the opportunity to appreciate the program, but it also encourages greater attention to the needs of vulnerable groups in society. For those who are financially able, consider donating tickets to low-income families, students, individuals who are hearing or visually impaired, or other deserving recipients. If you would like to donate tickets, please contact 9762 7556 (WhatsApp) / GreatExpectationsHK@gmail.com.
Hong Kong Ballet & Hong Kong Disneyland
Date: 5 – 10, 14 – 16 April 2023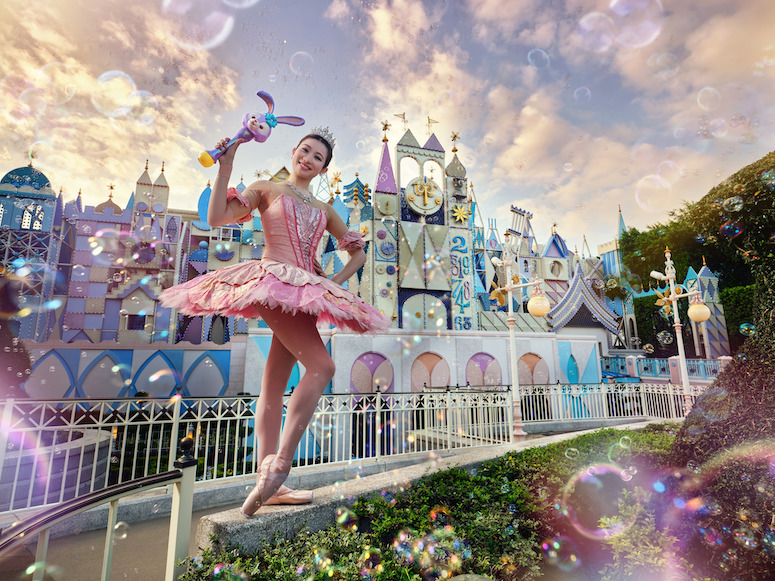 StellaLou's Wonderful Wishes Ballet, 
co-presented by Hong Kong Ballet and Hong Kong Disneyland Resort, celebrates the magic of dreams and wishes. StellaLou, everyone's favorite lovable rabbit, will appear onstage at
Disney's Storybook Theater in Fantasyland
during the first-of-its-kind seasonal exclusive show. The brand-new 30-minute show showcases StellaLou pirouetting through practice, overcoming challenges and achieving one of her biggest dreams. Dancers from Hong Kong Ballet and Hong Kong Disneyland join the show too. Show guests can shop the park's stores for ballet costumes, hair bands, a shoulder bag and a limited edition ballet slippers pin.
Date: 16 – 19 March 2023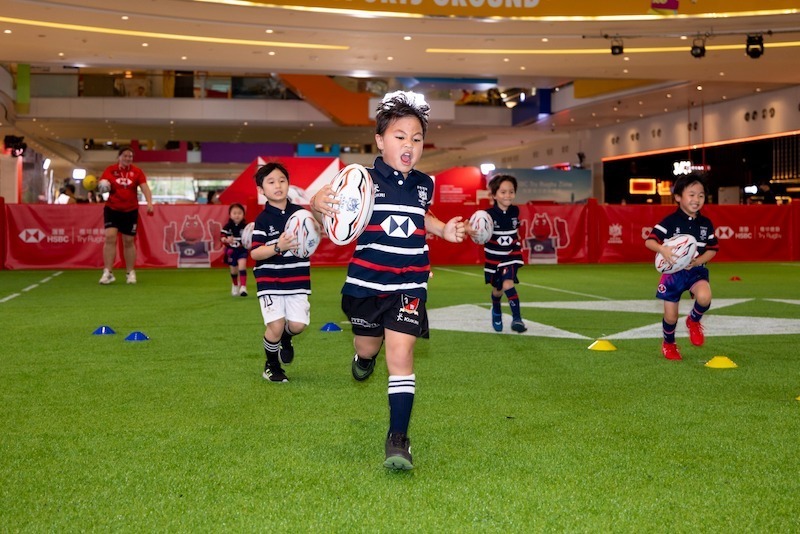 To help promote rugby to the Hong Kong community through a series of interactive games, HSBC is setting up a "HSBC Try Rugby" zone at D ‧ PARK from 16 to 19 March. Get into the spirit of the Hong Kong Rugby Sevens and join the local community for some exciting interactive games. Children will be able to get a first-hand feel for the sport. HSBC will hold the first ever HSBC 4×4 Primary School Touch Tournament from 17 to 18 March, where a total of 16 teams from 12 schools will compete. The two most valuable players, one from the boys and one from the girls divisions, will be invited to be ball carriers at the opening ceremony on 2 April.
If you're taking kids to the HK 7's this year, you may want to read up and be super prepared for the day out. We've covered all the bases in our guide Taking Your Kids to the Thrilling Rugby 7s in Hong Kong.
Date: 22 Mar – 4 Apr
Experience the best of the Hong Kong pop music scene at HKT x WESTK Popfest, a 10 day music festival made up of ticketed and free performances, both indoors and outdoors. Curated by West Kowloon, the festival showcases over 70 acts in exciting new crossovers and collaborations and features two spotlight events at M+, Dragon's Delusion – Paracusia, a live music screening of the animation work of Hong Kong artist Kongkee and Disco Night, a trip back in time to the golden era of Cantopop.
Date: 10 – 19 March 2023
The Hong Kong Flower Show returns to Causeway Bay's Victoria Park with a theme of Bliss in Bloom. The featured plant will be the hydrangea. Open from 9:00am until 9:00pm, there will be 42 stalls and visitors will be able to see exhibitions including growing and nursing potted plants and flower arrangements.
DigiRadiance: Exhibition of Hong Kong's first prison
Date: 17 February to 16 March 2023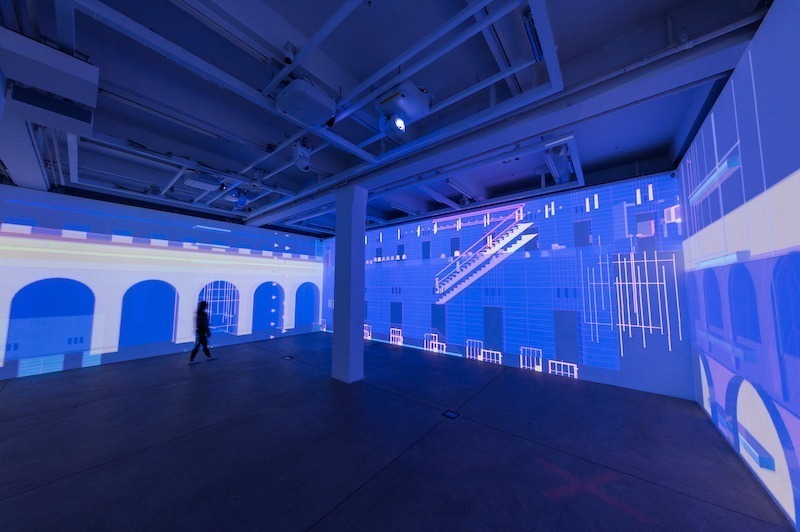 Experience a heritage digital exhibition of Hong Kong's first prison. In this brand-new digital programme, DigiRadiance, take a step back in time as you go through a 30-minute immersive show and see five augmented reality checkpoints across the Prison Yard. The first and longest-operating prison in Hong Kong, Victoria Gaol, opened in 1841 and is now reimagined and interpreted in a digital context. Ying Kwok, Curator of DigiRadiance and Senior Curator of Tai Kwun, said, "Through reimagining and reinterpreting our historical buildings in a digital context, we hope to bring our visitors back in time, not only to visualise how our buildings have evolved over time, but also to learn and understand how and why these buildings are designed and built as they had. And through these learnings, we hope the visitors can develop a deeper relationship with our historical site, and continue to value and treasure heritage sites such as Tai Kwun."
Andy Griffiths Family Extravaganza
Date: 11 March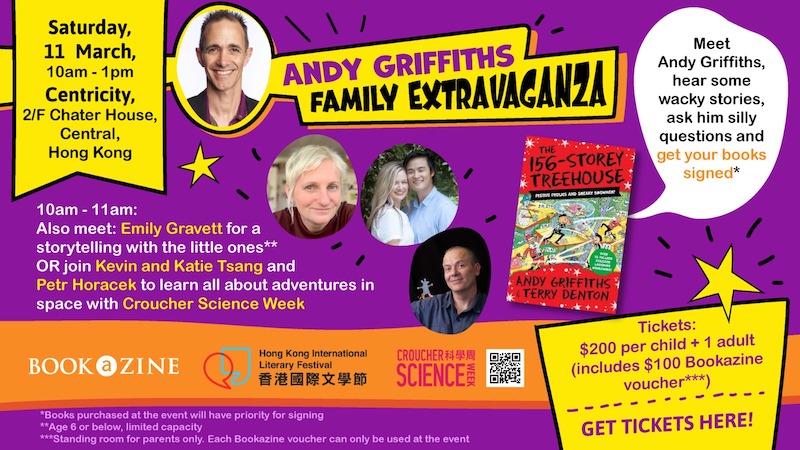 Meet best-selling author, Andy Griffiths, and hear some wild tales from 156-Storey Treehouse and the 13-Storey Treehouse with a book signing to follow at the Andy Griffiths Family Extravaganza. See special guests Emily Gravett, Katie & Kevin Tsang, and Petr Horacek. The event will be on 11 March from 10 am – 1 pm at Centricity, 2/F Chater House, Central. Get your
tickets from Bookazine
HK$200 for 1 child + accompanying adult.
Join storytelling time with Emily Gravett (a reading of 10 Dogs and 10 Cats) or check out a lively hour of interactive storytelling with best-selling authors Kevin & Katie Tsang & Petr Horacek to learn all about adventures in space with Croucher Science Week. Meet Andy Griffiths, hear stories from his new books, and get your books signed.
International Women's Day – Women Forging Change
Date: 9 March – 600pm – 9:30pm
Celebrate International Women's Day with Women of Hong Kong! Following the theme of #EmbraceEquity, Women of Hong Kong has put together an evening panel that will challenge your thoughts, where you'll hear from extraordinary women in Hong Kong who have taken action to promote gender equality, challenge gender norms, and advance women's rights. The panel discussions "Women Forging Change" and "Women Defining Boundaries," will challenge your thoughts and shine a light on important conversations that need to be had. Don't miss out on an evening of inspiration, connection, and change. The event takes place at ICC Sky 100. Tickets cost $320 or $280 with an early bird offer until 1 March. Playtimes readers can get 30% off by using the code PPP.
SerendiCity
Date: 13 Feb – 3 Mar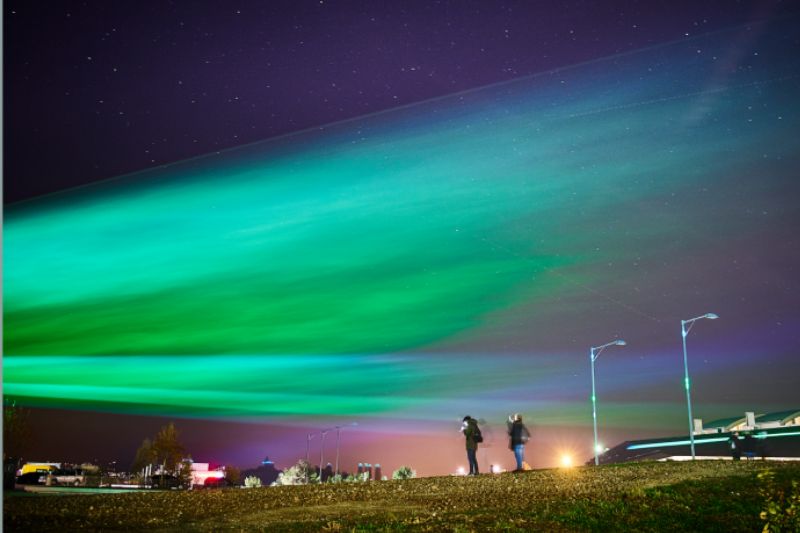 SerendiCity is a Media Arts festival taking place at Kowloon West Art Park. The festival includes large-scale immersive experiential installations, interactive art, performances, games and a web series that shares thought-provoking perspectives on technology, art and urban lifestyles. One installation, by artist Dan Archer, will see the night sky over the Art Park lit up like the Northern Lights.
Yayoi Kusama Exhibition
Date: Until 14 May 2023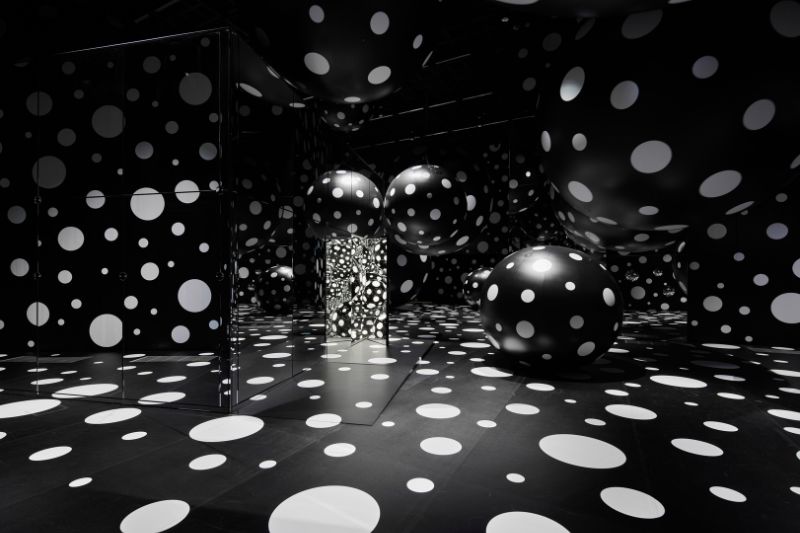 The whole family will go dotty for this fun exhibition at the M+ Museum. Yayoi Kusami: 1945 to Now features more than 200 works by the Japanese artist, from drawings she did during WWII to her recent immersive art pieces, which are sure to be the highlight for younger visitors. Kusami is also referred to as the Princess of Polka Dots as many or her works are created with dots.
Wildlife Art Competition
Dates: 14 February – 22 May
Children won't even need to leave the comfort of their home to enjoy this activity, which also highlights a very worthwhile cause. Organised by LumiVoce, a Hong Kong-registered charity that focuses on biodiversity education through arts, has launched its annual online wildlife art competition. This year's theme is "Whispering Reefs" exploring coral reefs and the sea creatures living among them. The competition is open to kindergarten to middle school students and is free of charge. To find out more about entering, contact chloe@lumivoce.org 
Eternal Nature Arte M
Dates: until 28 February
The Arte M exhibition showcases selected highlights from Arte Museum, Korea's largest immersive art space. Under the theme of eternal nature, breathtaking visuals, sensuous sounds, and elegant fragrances harmonise to create an incredible immersive experience. For ticketing information
Claude Monet Immersive Experience
NEW Dates: 24 January – 26 February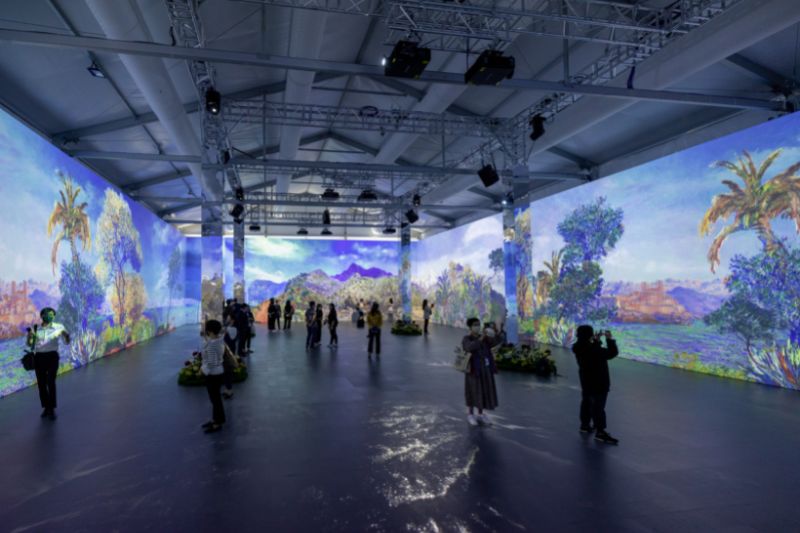 En Voyage with Claude Monet has proven incredibly successful, welcoming over 30,000 visitors since its opening, resulting in the exhibition being extended until the end of February. Great news for anyone who hasn't yet made it to TST to experience the exhibition, which takes visitors on a beautifully immersive journey into the work of Monet (1840-1926), one of the most famous impressionists of all-time.
Absorb the 360-degree views as you walk through the history and works of one of the most influential artists of the past century. En Voyage with Claude Monet takes us on a virtual journey from Hong Kong to the shores of Venice, London and Normandy as seen through the genius eyes of the artist. Become part of his travels and share in his quest for colours, light and water reflections. An exhibitor suitable for all ages, a family ticket – two adults and one child – costs just $231. The sessions are 45 minutes. There is also a package that includes a 13 minute VR experience. Tickets for this cost $316. Tickets are now available through kkday.
Location: CULTURAL PLAZA, West Kowloon Cultural District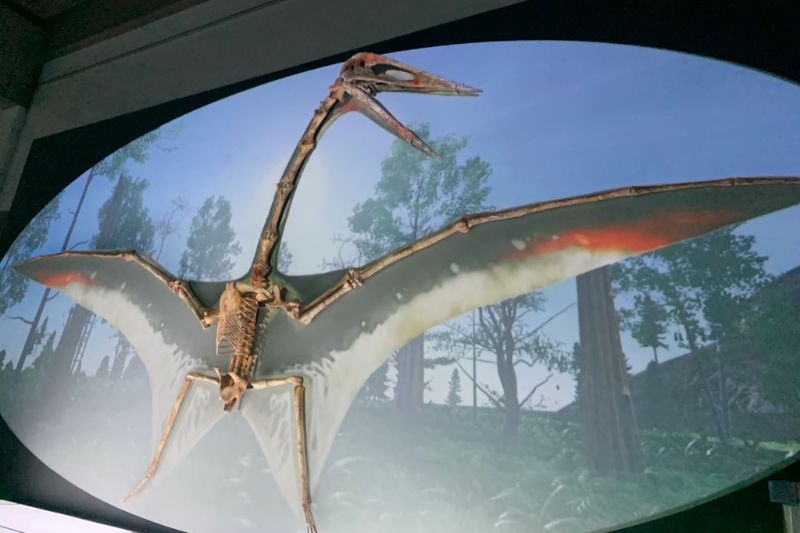 Dates: Until 22 Feb 2023
Boasting original fossil material, some of the most complete fossil skeletons in the world, world-class artwork, 3D renderings and the first scientifically accurate reconstructions of the largest predatory dinosaur, this exhibit at the Hong Kong Science Museum is a must for dinosaur lovers. The dates have been extended so be sure not to miss it.
Location: The Hong Kong Science Museum, 2F Exhibition Hall, TST East
The World of Nickelodeon
Dates: until 12 February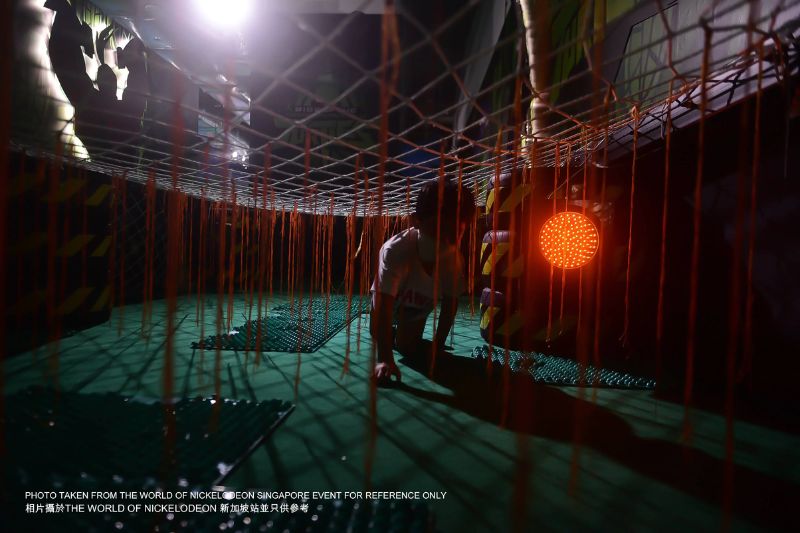 The first-ever Nickelodean-themed entertainment centre is perfect for fans of SpongeBob SquarePants, PAW Patrol, Rise of the Teenage Mutant Ninja Turtles, Dora the Explorer and Bubble Guppies. The 12,000 square feet space features 14 immersive games – go on a jellyfish hunt, attempt the Ninja Challenge or bounce on the Jungle Jump-a-thon. For tickets and further information.
Visit Ocean Park's Snowfield of Prosperity (located in the Applause Pavilion) between 19 January and 5 February and you'll get to play in real snow. Throw snowballs, make snow angels or take on the 3-metre high snow sliding track.
Kiztopia Bouncy Castle Festival
Dates: 3 Dec – 31 January
Hong Kong's first outdoor bouncy castle carnival "Jumptopia Holiday Village" comes to Gold Coast Square, Gold Coast Hotel in December and January. The 12,000-square feet outdoor space features five giant inflatable castles, including a 4.5-meter tall giant inflatable slide, and a Neptune-themed ball pit filled with more than 10,000 balls. Enjoy an exclusive 10 per cent early bird discount on the Kiztopia Hong Kong official website and Klook online platform.
Dates: 8 December – 29 January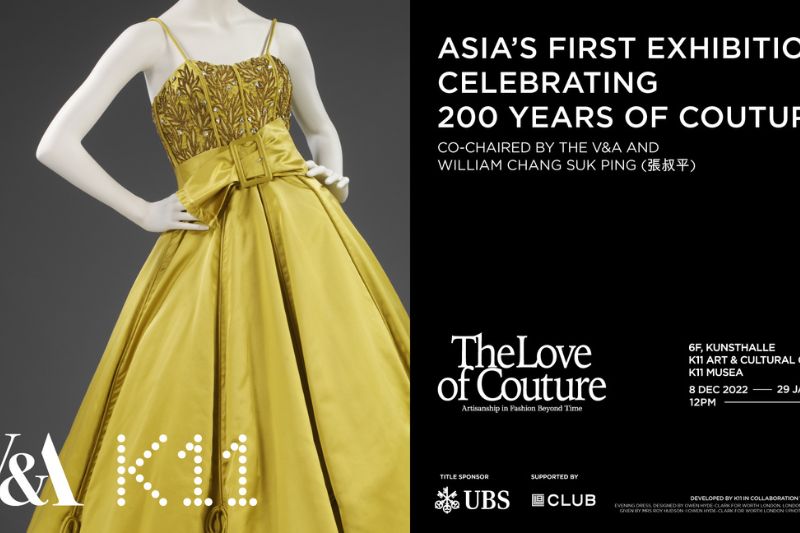 A combined project between K11, the V&A Museum and revered HK designer William Chang Suk Ping, The Love of Couture showcases couture from the East and West, past to present.
CNY Treasure Hunt
Dates: 21-25 January
An activity you can enjoy in your own time, this CNY Treasure Hunt takes place at either Bowen Road or Tseung Kwan O Velodrome. Simply sign up to receive a treasure mhunt map and a scorecard. The hunt is organised by Mini Sports, but is not facilitated by staff. To  register 
Art in Ink Festival
Dates: 17 – 30 December 2022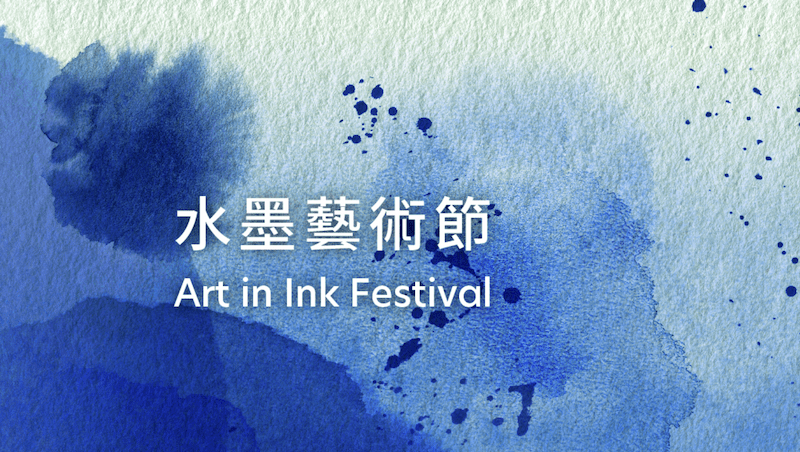 Hong Kong Palace Museum is hosting an ink art journey! For two consecutive weeks, the Art in Ink Festival will bring a series of workshops, talks, film screenings and other exciting activities to the HKPM. You can learn more about the beauty of ink art through an augmented reality experience at the interactive zone and view the winning artworks of the 2022 UOB Art in Ink Awards. The Art in Ink Festival is jointly presented by United Overseas Bank (UOB) and Hong Kong Palace Museum (HKPM).
Family Sports & Music Festival 
Dates: 16 – 18 December 2022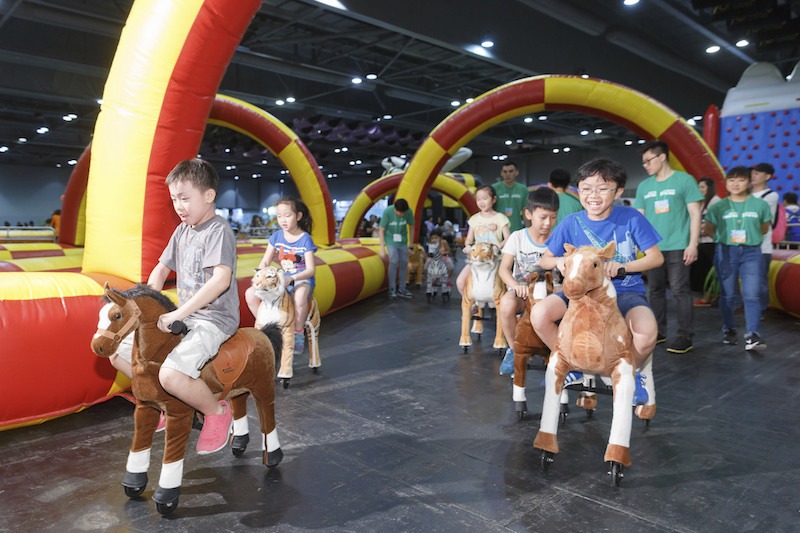 Live Nation is set to launch its first-ever family sports and music festival in Hong Kong – BPM JUNIOR,  a family-friendly mega fitness event that marries music and sports, with themes including Beats, Power and Movement. One ticket gives you access all eight zones at AsiaWorld-Expo Hall 2. Zones include Circuit Stage, X-GAME Zone Junior, Archery & Shooting Area, Roller-skate Rink, Happy Farm Riding Zone, Inflatable Opens, BPM Chill Out Area and BPM Bazaar. Get your 'BPM Challenge Record Card' to collect stamps at each zone and those who complete five stations or more will receive a BPM JUNIOR All-rounder Medal. Stay until the end to join the evening's electrifying disco party, hosted by Hong Kong's youngest group of DJs. Admission is free for all after 5pm. Tickets can be purchased online $100 covers entry for 1 child (aged 3 – 16) and one adult. Extra adults are $50 each. Children 3 and under and local senior residents with HKID are free.
World Children's Day Carnival
Dates: 19 – 20 November 2022

The World Children's Day Fun Carnival has some great shows, game booths, and workshops on offer. Take part in balloon twisting, face painting and crafts workshops at the carnival Saturday and Sunday, 19th November 2022 from 11am to 8pm and 20th November 2022 from 11am to 7pm. Family Ticket Package (2 adults + 2 children under 13 years old)  $200. Family Ticket Package (2adults + 1 child under 13 years old)  $150.
For events and activities related to Halloween 
Football Fever at TKO Spot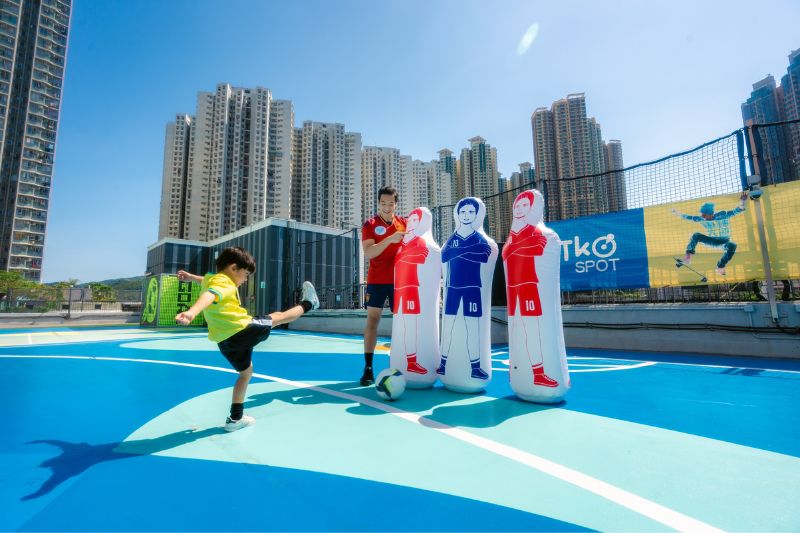 Date: Until January 2023
As the 2023 World Cup approaches, Tseung Kwan O's healthy lifestyle mall, TKO Spot, is getting into the spirit. The mall's Decathlon store is staging seven football challenges. A "Bootcamp" of mini football games run from October to November and act as a build up to bigger games which run December to January and are in the form of 5-a-side giant babyfoot games. Players of all ages can join, there are also additional activities for younger ones. Signed football shirts are on display including one autographed by Kylian Mbappé of the World Cup 2018 French national squad, as well as the Manchester United jersey signed by Cristiano Ronaldo. Free one-hour training sessions by professional players are also available. For more details on the event.
"Envisioning Beyond Legacy" Exhibition
Dates: until 30 November 2022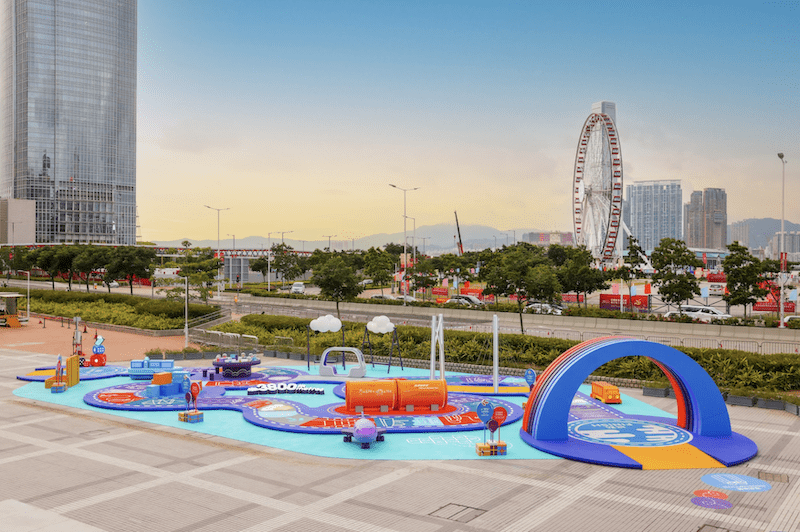 To celebrate the 25th anniversary of the establishment of the Hong Kong Special Administrative Region, the Development Bureau and the Planning Department jointly present exhibitions at City Gallery and the adjoining Edinburgh Place in Central. The outdoor exhibition, "Gateway to Future" in Edinburgh Place, showcases 12 photogenic sea, land and air infrastructure installations and is designed as a large-scale chessboard with interactive elements. The indoor exhibition, "Building a New Era for Hong Kong", is staged at City Gallery and involves an interactive LED screen and town planner game. There is also an online exhibition taking place.
Hong Kong Southside Oktoberfest 2022
Dates: Fridays to Sundays from 21 October to 6 November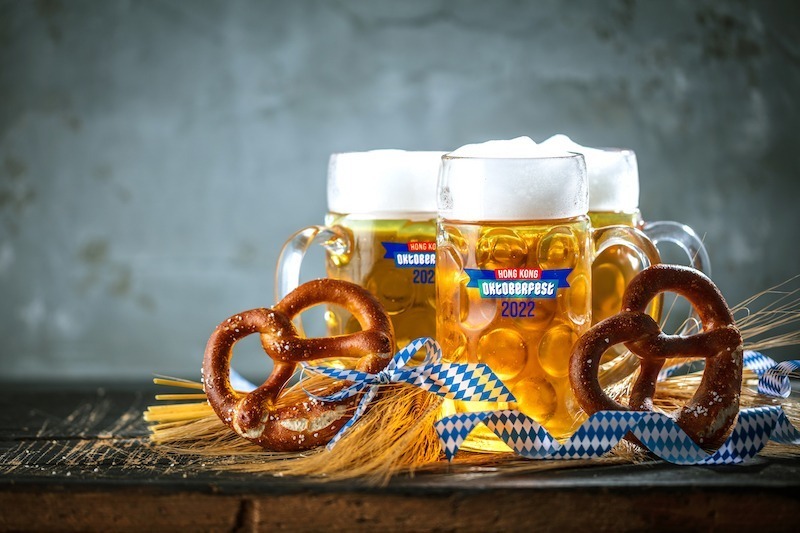 The only outdoor and biggest beer festival returns in a brilliant new home on the Southside – at Ocean Park's Water World. Enjoy an eclectic mix of entertainment and competitions from Bratwurst eating to beer stein holding contests to the crowning of Mr. & Mrs. Oktoberfest for best talent and outfit. The event festivities will be hosted by MC Fraulein, pantomime legend Terry Hart. Indulge in delicious German food and drinks whilst playing games like giant Jenga and Cornhole to a live Oompha band. Tickets: HK$245 via Ticketflap includes entrance, a delicious meal and a drink.
Freespace Jazz Fest
Dates: 26–30 October 2022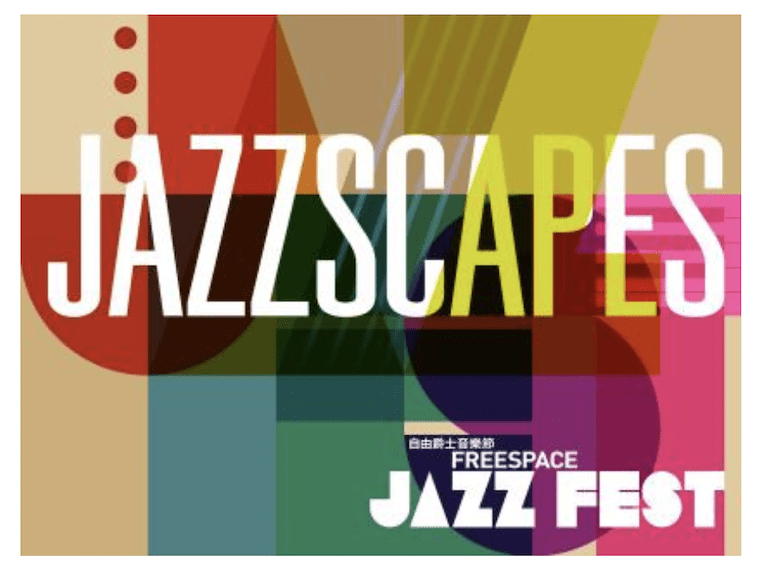 Freespace Jazz Fest returns this October with five days of non-stop jazz on five stages at the Art Park and Hong Kong's new venue, Wonderland. The festival also includes free film screenings, an arts & crafts market on the Great Lawn, plus a variety of fun family activities. Two outdoor stages (Wonderland and Harbourside Lawn West) welcome artists like Eugene Pao, Joyce Cheung, Daniel Chu, the Patrick Lui Jazz Orchestra and other Hong Kong-based musicians from around the globe. In The Box at Freespace, headliner events include a unique double bill with Ted Lo's personal tribute to legendary jazz pianist Chick Corea and original works by Tsui Chin-hung. To add to the experience, all shows are enhanced by Freespace's Immersive Sound Art technology. In The Room, the Experimental Lab offers an avant-garde musical experience with local musicians and new media artists improvising live with artists joining online from Seoul, Montreal, Berlin and Zurich.
The Grounds
Dates: From 13 October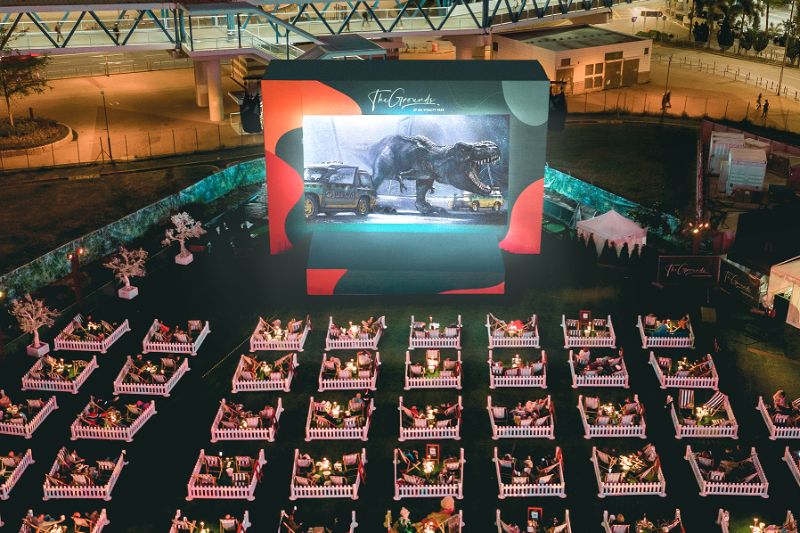 Finally, everyones favourite outdoor cinema, The Grounds, has returned with new activities for the family, new pods, new ticket types, new food options, and new blockbuster movies. Three different pod options are available: classic pods, prime pods and luxe pods – which come with luxurious chairs and sofas, a bottle of Champagne or Premium Wine on arrival, and are positioned in the prime viewing locations. Food is available to order from Baseball and Aperol Spritz is just one of the special drink options. Tickets are available, but sell fast, especially for the cheaper pods, via Zicket. To receive screening updates subscribe to the mailing list.
Lee Gardens Street Art Festival
Dates: 22 to 23 October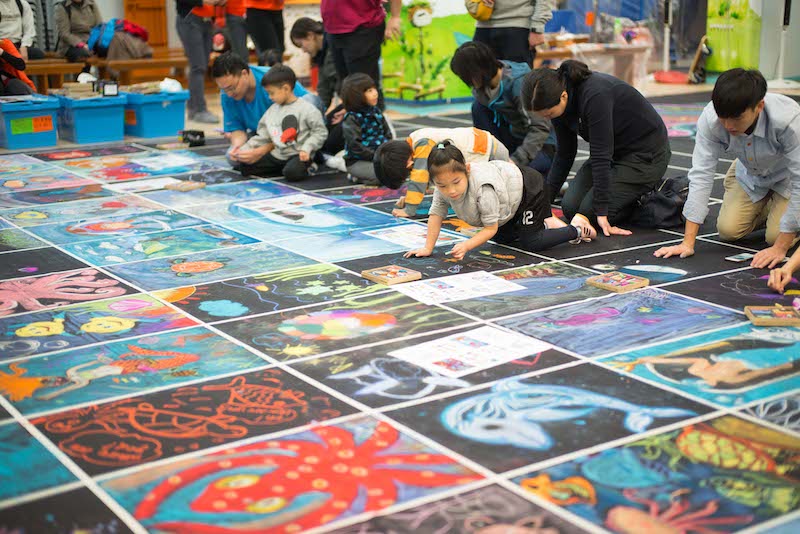 Hysan Development and Xplore, Lee Gardens Children's Academy, are set to bring back the simple happiness of exploratory play in nature with the first-ever Lee Gardens Street Art Festival. Organised by Hong Kong Youth Arts Foundation, Lee Gardens Street Art Festival will take place over the weekend along the private driveway of Lee Garden One. With The Wonder of Insects as the theme of the event, the festival encourages children to co-create a pastel masterpiece with their insect drawings on the 20-metre-long canvas. Children can take part in various arts and crafts booths and enjoy large-scale live chalk drawings by on-site artists. Lee Gardens Street Art Festival aims to put the spotlight on Hong Kong's unique, diverse and colourful kingdom of insects, bringing them to life on the streets of Causeway Bay to promote the importance of biodiversity.
Pici Pasta Run
Date: 23 October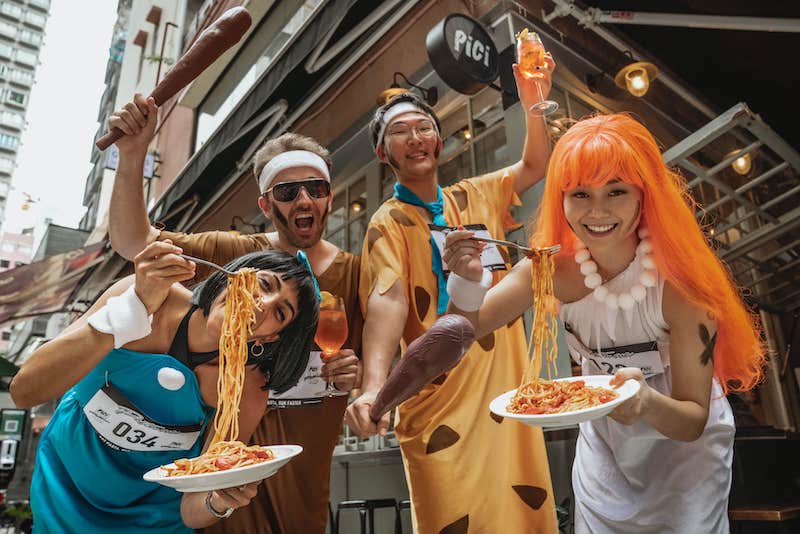 In case you've been to Pici's new outlet at Taikoo Place and tried all the new dishes, you might consider joining the Pici Pasta Run on 23 October. Grab your friends and enter as a group of four via runnerreg.com. Journey through the first ever Pici venue in Wanchai all the way to the newest venue at Taikoo Place. All teams will be rewarded with Pici souvenirs, free food and a medal. The best costumed team will also get a chance to win free pasta for an entire month. Don't miss out while tickets (HK250 per person) are still available and with all fees being donated to Mind HK.
Street Market x Beer Festival 2022
Date: 20 -22 October
Tong Chong Street Market and KIN Food Halls at Taikoo Place have joined forces to bring back the celebrated Beer Festival. Take a culinary beer tasting journey, spotlighting 14 of the city's most loved brewers and their signature beverages for three hours of free-flow craft beer paired with gourmet dishes from KIN Food Halls' celebrity chefs. Brewers include Yardley Brothers, Owlsome Brothers, Deadman, Carbon Brews, Heroes and many more. Tickets are HK$280 via www.events.taikooplace.com/beerfest-2022.
Oktoberfest at BaseHall
Dates: 8 and 15 October 2022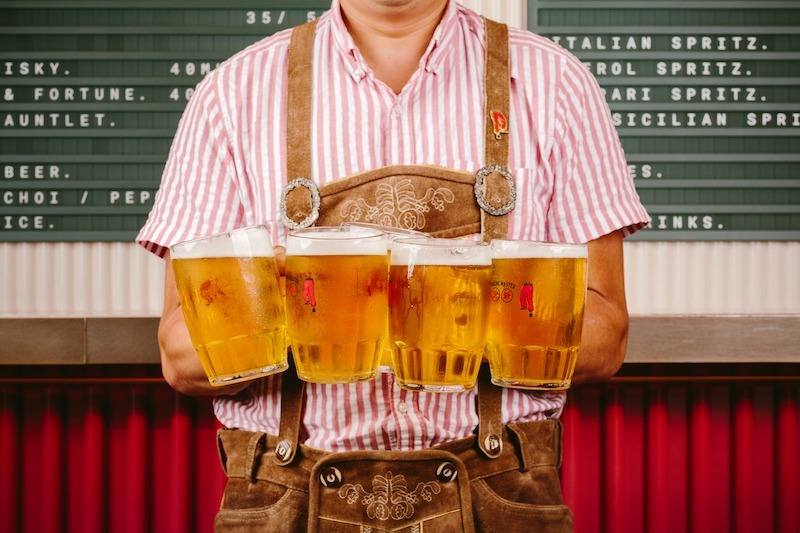 BaseHall in Jardine House will host Hong Kong's ultimate Oktoberfest experience across two weekends. From 6pm on October 8 and 15, BaseHall will transform into a traditional Bavarian beer tent with German-inspired snacks, traditional games, prizes and of course, beer.  Young Master Ales will brew their exclusive "Young Master Festbier" for the night alongside  Oktoberfest requisites of schnapps, Bavarian weisswurst and pretzels. BaseHall's eight vendors have created an Oktoberfest-inspired dish to celebrate, which will be available exclusively during the event.
Tickets for the event are priced at $180 HKD pp, and are now available via Eventbrite. Limited spaces available.
Hong Kong Ballet & The Hong Kong Philharmonic Orchestra: Carmina Burana
Dates: 14 – 16 October 2022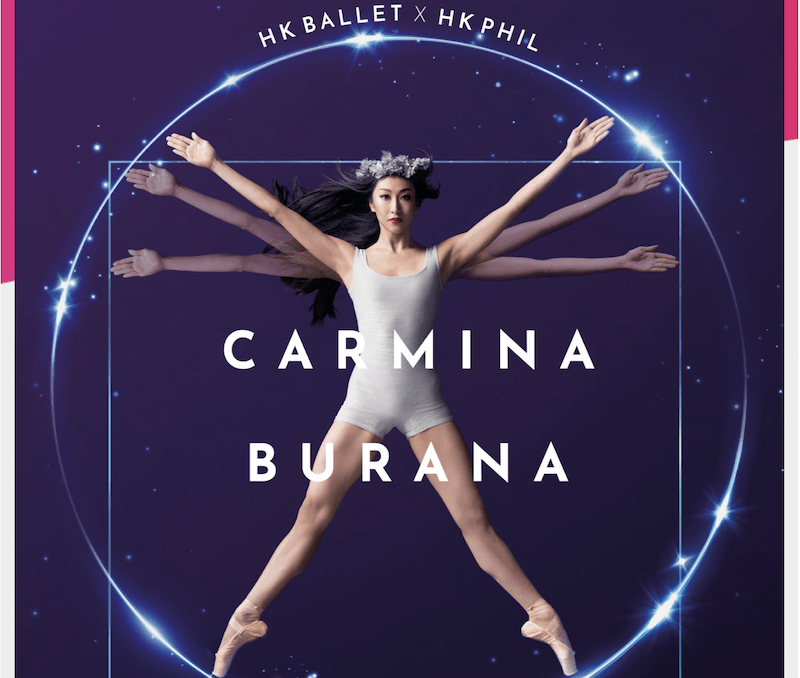 HKB and HK Phil join forces to present a beautiful dual performance at the Grand Theatre, Hong Kong Cultural Centre. Under the guidance of HK Phil Resident Conductor Lio Kuokman, acclaimed soloists, dancers, two choruses and the HK Phil present the Asia premiere of HKB Artistic Director Septime Webre's choreography of Carl Orff's Carmina Burana. This special performance will be preceded by the world premiere of The Last Song by HKB Choreographer-in-Residence Ricky Hu Songwei set to music by J. S. Bach. Grab your tickets from URBTIX.
The Gruffalo Live on Stage
Dates: 16-24 September 2022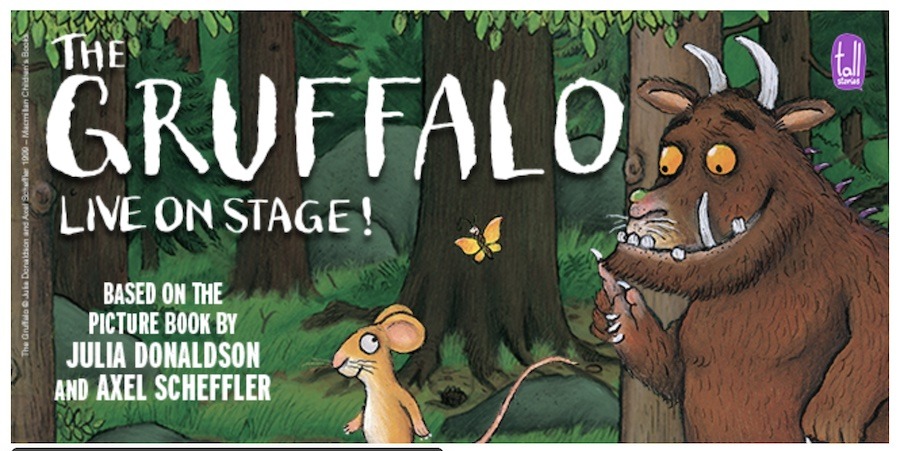 Adventure through the deep dark wood with Mouse as he meets the cunning Fox, the eccentric old Owl and the silly sssssSnake in this magical, musical adaptation of the classic picture book by Julia Donaldson and Axel Scheffler. Enjoy the songs, laughs and fun. For children aged 3 and up, this live stage show will be held at the Academy of Performing Arts, Hong Kong this September. Grab your tickets quick as this is sure to sell out.
Chaoxian and Korean Folk Dance: Myth of the Dancing Durumi
Dates: 9-11 and 16-18 September 2022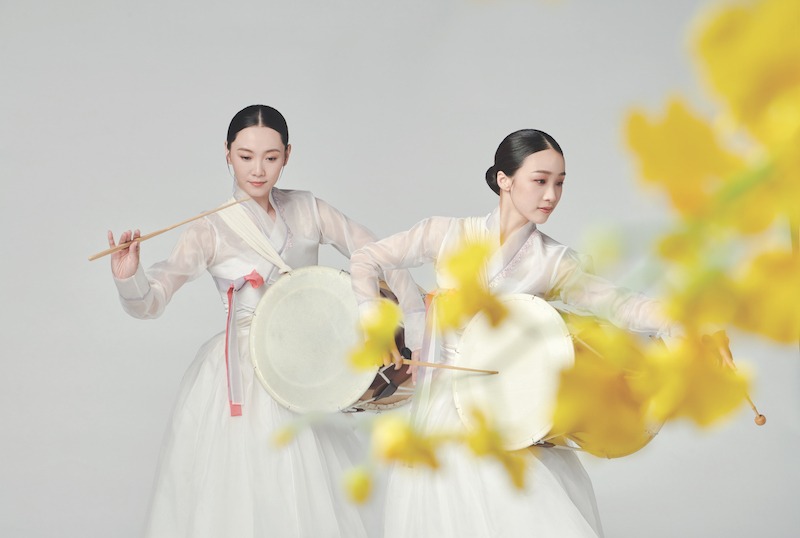 Hong Kong Dance Company 2022/23 Dance Season Opening Anthology invites you to discover Korean folk dances with their refined elegance that evokes images of a durumi (Korean crane) in flight. Breathing out, the dancers effortlessly glide. Breathing in, they pause with a subtle grace. Their colourful traditional Korean costumes move in harmony with the distinctive rhythms of their folk tunes. Seoul and Yanbian artists – The Moon by Dr Han Hyo-lim and Of Sun, Rain and Our Landby Prof Jin Yinghua, from 9-11 September 2022 at Auditorium, Sha Tin Town Hall and 16-18 September 2022 at Auditorium, Yuen Long Theatre, together in Hong Kong for the first time, dancers of Hong Kong Dance Company are going to showcase the traditional charm and contemporary elegance inherent in Chaoxian and Korean dance.
Fair Trade Autumn Festival
Dates: 17&18 September
Beauty, skincare and food produced in line with the six principles of fair trade – Empowerment, No Forced Labour, Fair Pay, Protecting the Environment, Gender Equality and Safe Working Conditions – will be available at the Fair Trade Autumn Festival being held in Kwai Chung this month. The festival also features three workshops – coffee ground scrub workshop, organic pigment workshop and the handmade herbal soap workshop.
Address: L3 Atrium, Metroplaza, 223 Hing Fong Road, Kwai Chung, NT.
The Ocean Material Recycling Workshop
Dates: 14 July – 4 October
Visit Fabrica X at The Mills in Tsuen Wan to embark on a recycling discovery. Held in partnership with Ocean Material Group, during the workshop you will learn about the impact of plastic and get to use a variety of mobile recycling machines to transform waste plastics into valuable upcycled products, such as flowerpots, combs, coasters and keychains. Registration is free.
Address: Fabrica X, SHop 108, The Mills, Tsuen Wan
Rainforest Adventure @ MOSTown
Dates: 6 August – 4 October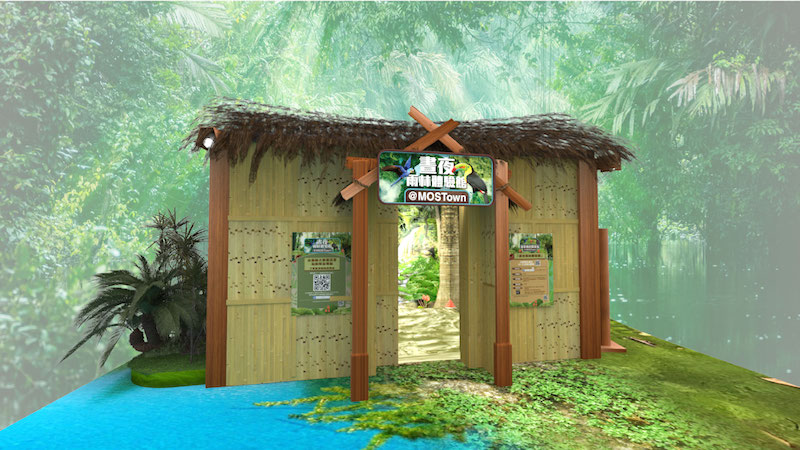 This summer, embark on an adventurous safari to discover the natural wonders of rainforests – home to over 60% of fauna and flora while covering just 2% of the planet. Join the 'Summer Rainforest Adventure @MOSTown' at MOSTown, Ma On Shan and be enlightened on biodiversity and conservation. While you're there, pose for the most Insta-worthy selfies along the way. Soak up scenic views powered by light mapping at Hong Kong's first fully immersive digital 'Day & Night in Rainforest'. Meanwhile, a 1.8- metre-tall sculpture of Giant Otter, the hugest of otters on Earth, will lead you through the unique habitat of many endangered rare animals at the 'Rainforest Fauna Reserve'. Don't forget to check out the contests and rewards along the way.
SummerFest
Dates: 16 July – 18 September, 4:00 – 10:00pm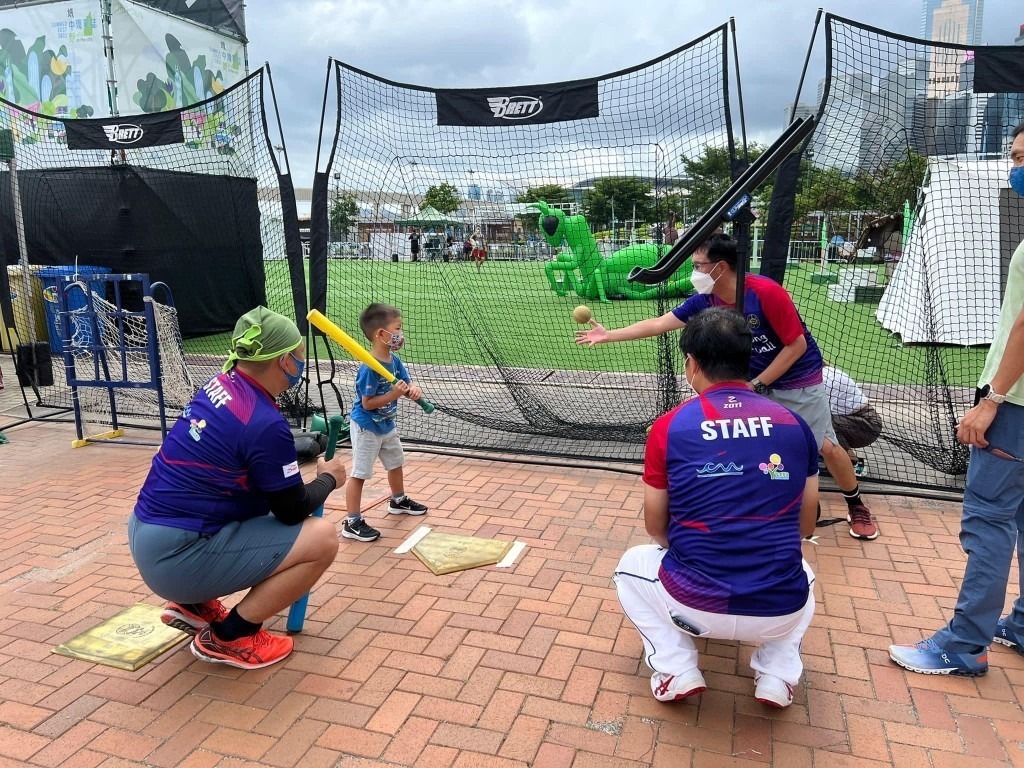 Get "Wild in the City" at this year's 
SummerFest
! Enjoy old-school Hong Kong neon lights; ping pong tables transformed into art; or bring a tent and camp under the lights of the bustling Hong Kong skyline. Feeling a bit hot? Cool down under the water sprinklers at the "Wild Playground". On weekends and on public holidays visitors can enjoy sports and dance  as well as arts and crafts activities. And don't miss the outdoor movie screenings of 
Early Man
;
Shaun the Sheep Movie: Farmageddon
; and
The Electrical Life of Louis Wain
. Or, for a mental challenge, consider participating in the Chess Fun Day.
'Summer FARMily Outdoor Market'
Dates: 19-21 and 26-28 August 2022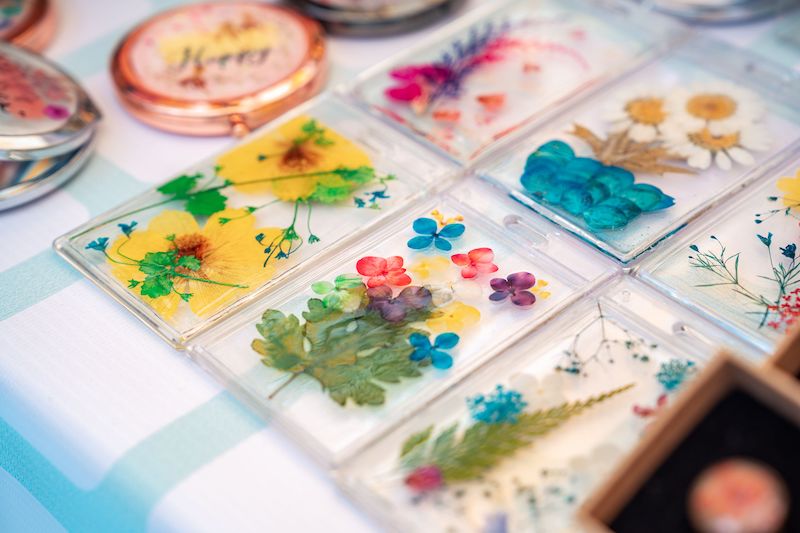 Venue: Central Harbourfront Event Space – Entrance at Gate 3 (near Tamar Park)
For more information.
Citygate Outlets and LuLu the Piggy presents 
'Summer FARMily Outdoor Market'
with 40 stalls offering everything you need for a greener life. You'll find organic fruits and vegetables, natural and locally made products and handicraft, plus homemade sweet treats and specialty milk teas. There will be 3 outdoor Insta-worthy installations plus workshops available to make your own natural goodies. Check out the music line-up while you're there.
Beyond Environmental Arts Festival
Dates: 23-24 and 30-31 July, 11am – 1pm, 2:30pm – 4:30pm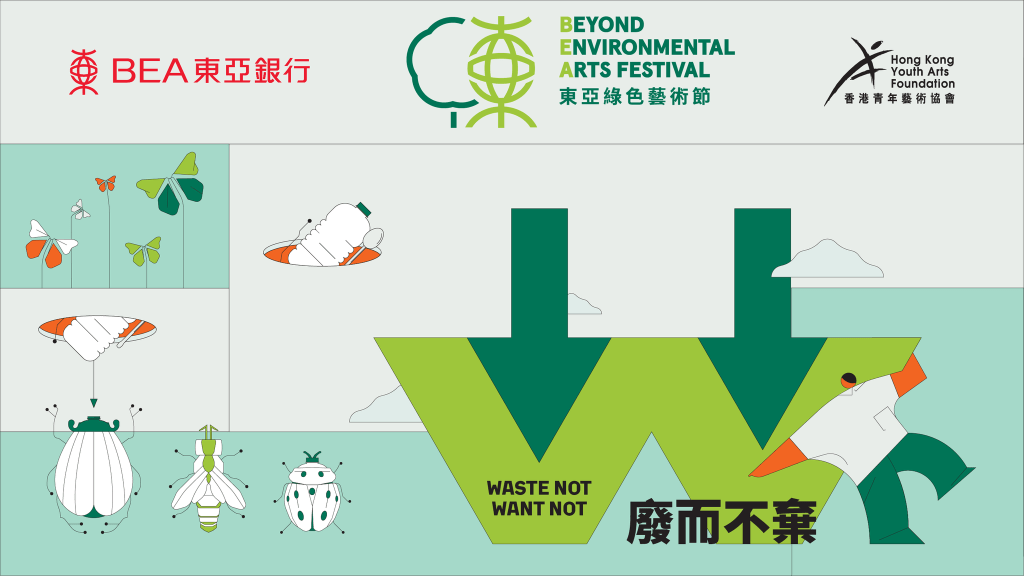 Designed to promote environmental awareness and sustainable development through the arts, the Beyond Environmental Arts Festival, organised by Hong Kong Youth Arts Foundation, takes place at the Bank of East Asia Tower in Kwun Tong this July.
The festival hopes to educate younger generations about waste reduction, reuse and recycling, and encourage them to take action to protect our planet. Over two weekends the festival presents an original theatrical performance Time4Change alongside creative workshops – "Reclaimed Wood Coasters", "Miniature Fabric Dolls", "Paper Porcupine Puppets" and "Plastic Insect Pins" – showing how to create art out of recycled materials, as well as environmental art installations by local artists.
Venue: 7/F, BEA Tower, Millennium City 5, Kwun Tong
Tickets: Free admission, online registration required on POPTICKET  Suitable for ages 5 and above
World of Snacks fair
Dates: 14 – 20 July
Who doesn't love snacks?! The Hong Kong Trade Development Council (HKTDC) is bringing the World of Snacks to Hong Kong, from 14–20 July 2022. Those tastes buds are in for a treat! For more info visit here
Running from 20 to 26 July 2022 at the Hong Kong Convention and Exhibition Centre, the Hong Kong book fair sets out to inspire the mind and refresh the soul of readers by introducing them to inspirational authors and books. Alongside showcasing a huge array of books, the one-week fair also features a wide range of exhibitions and cultural events and renowned authors will interact with booklovers through a series of seminars.
For more information visit HERE
M+ You Care for Good
Dates: 25 June – 30 July

This Summer, M+ launches 'M+ You. Care for Good', a campaign featuring 'Good Health, Good Food, Good Mind and Good Neighbour' with a series of wellness events to advocate for healthy lives and wellbeing. M+ & lululemon Be Well Experience, will take place at M+ from 25 June to late July. There are 12 one-hour classes will be offered against the fascinating backdrop of Victoria Harbour in either The Forum or Horizon Terrace in M+ on selected weekends. There is no need to bring your own yoga mat to class. Book M+ classes and register through westKowloon.
Freespace Ensemble: Pop Plus
Dates: 7 – 10 July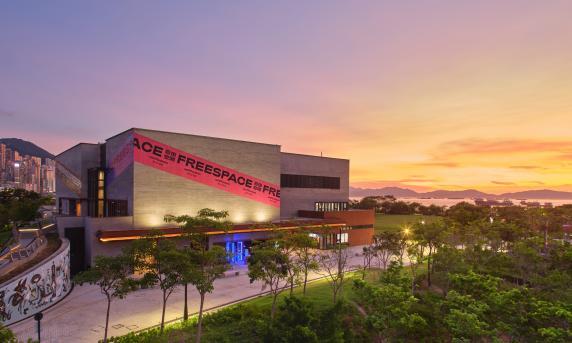 Freespace Ensemble presents a long weekend of performances by local musicians exploring new perspectives on pop and beyond. In one weekend enjoy three events created to push the boundaries of pop. The programme opens with two shows by drummer Blue Kwok and a diverse line-up reconstructing the work of influential avant-garde German band Kraftwerk. On Sunday afternoon, Jonathan Yang leads some of the city's most daring musicians in a unique musical mashup of experimental, contemporary classical, indie and jazz. And on Saturday and Sunday evening, pianist Joyce Cheung is joined by singer-songwriters Kiri T and Moon Tang for a new spin on pop, R&B and jazz. Get your tickets through westKowloon.
Hong Kong Sinfonietta: Good Music This Lunch
Dates: 5 July
Come spend your lunch hour enjoying the 4 part programme at Hong Kong City Hall concert hall next Tuesday at 12:40pm. Free admission and no prior registration required but eat your lunch before or after the event (no food or drink allowed in the venue). The next concert will be in August.
"Flash Pop-up: Robotic Dinos"
Dates: From 7 June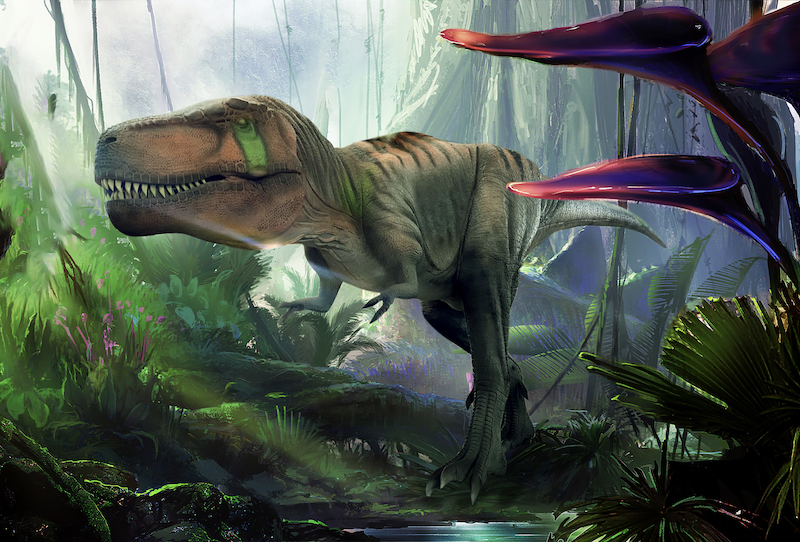 Head to Harbour City's Ocean Terminal Deck and Times Square's Open Piazza to check out the impressive showcase of life-sized and scientifically accurately built dinosaurs. See the T-rex and Stegosaurus dinosaurs towering above you, roaring and moving their bodies. Entry is free so come down to snap some photos and participate in a series of dinosaurs-themed activities. Brought to you by First Initiative Foundation (FIF), a registered charity that supports and organises local initiatives to benefit the arts, education, community welfare, and promotion of Hong Kong's unique culture on the world stage.
WILD (The Musical)
Dates: 11 – 12 June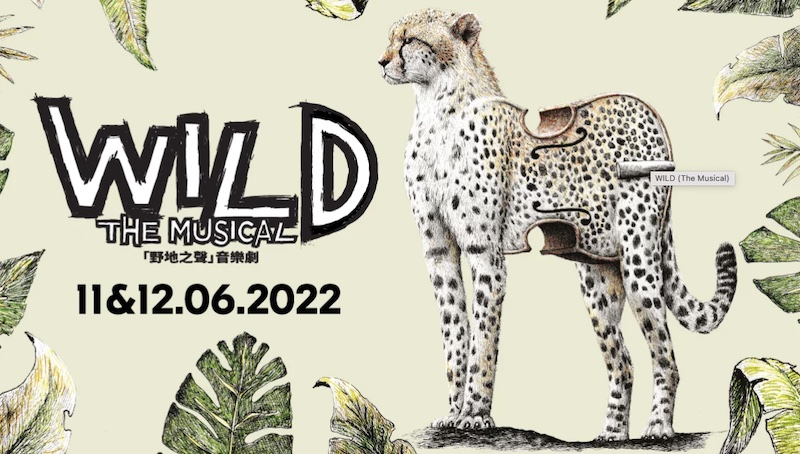 The jungle comes to life in this sensational new musical extravaganza – WILD (The Musical) by City Chamber Orchestra. Sit back and take in the story of two animal poachers who discover a wild orchestra in the depths of the jungle and attempt to capture the talented members for a lucrative show on Broadway. Featuring a stellar cast of 40 musicians, singers and dancers in dazzling animal costumes, WILD (The Musical) will captivate all ages with its powerful message about wildlife preservation. Showing at the Sha Tin Town Hall Auditorium with tickets available through Urbtix.
Nezha:Untold Solitude by Hong Kong Dance Company
Dates: 10 – 12 June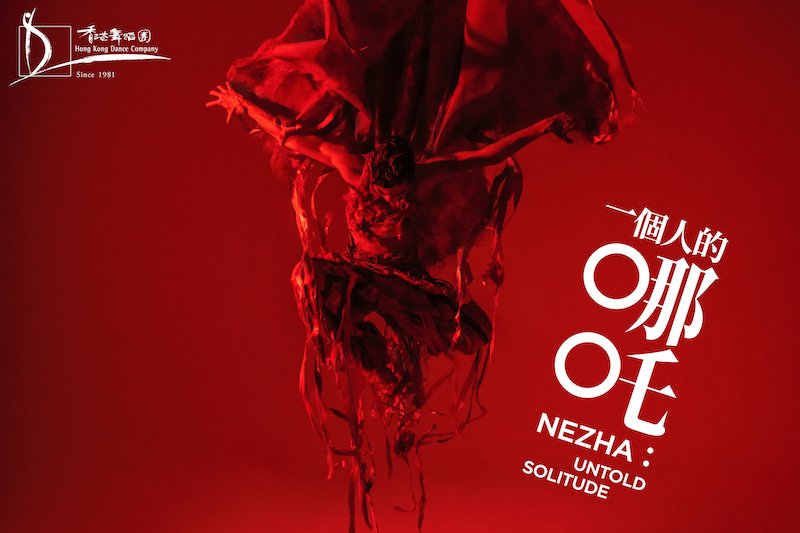 Tickets are available now through URBTIX with the show being presented at the Grand Theatre of Hong Kong Cultural Centre. Nezha's story is the tale of every man as an individual. His legend is our collective story, which epitomises the solitary path we all journey on as we race to seek and find where our souls truly belong. Hong Kong Dance Company's Artistic Director Yang Yuntao joins forces with a team of promising and dynamic designers and creative artists to revive the Chinese legend Nezha from a modern Hong Kong perspective, examining Nezha's rebelliousness and solitude, and searching for a romantic embodiment of his loneliness.
Urban Oasis Workshop – Jewel Orchid Terrarium
Dates: 4-5 June
Create a miniature terrarium featuring a Hong Kong Jewel Orchid, one of Hong Kong's native orchids, in this activity organised by WWF Hong Kong. Held at the Central Sustainability Hub, on 1 Tramway Path, the session takes place 14:00-15:00 and includes a talk and workshop in Cantonese but supplemented with English. The cost for members is $400 and non-member is $500. Click here To Book 
The 7th edition of Art Central 2022
Dates: 26–29 May 2022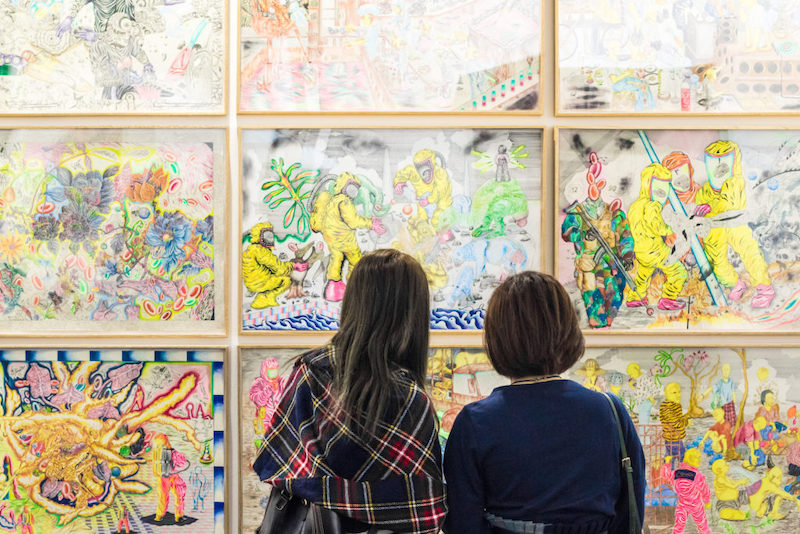 From 26–29 May 2022 at the Hong Kong Convention and Exhibition Centre – at the waterfront of Hong Kong's Victoria Harbour in the heart of the city's Central Business District. Tickets are on sale now via HK Ticketing. Children 4 years and under may enter for free with a ticket-holding adult.
An online representation of the Fair will be available online via Artsy from 25 May – 3 June 2022. Gok Dou LIVE by Asia Society Hong Kong Center will be broadcast live from the Fair to Facebook Live.
For more info: contact info@artcentralhongkong.com
Blue Planet II Live In Concert
Dates: 21 – 22 May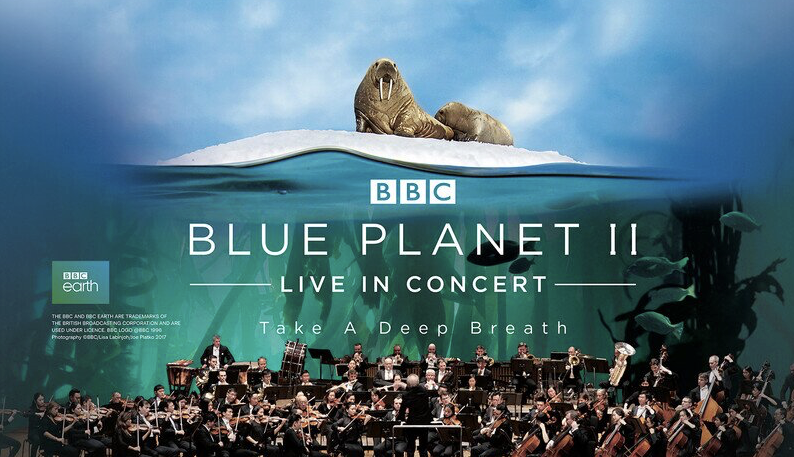 Suitable for all ages. Take in the stunning visuals from the BBC series, highlighting the incredible natural wonders of our blue planet in breath-taking detail. Scenes will be projected on a giant screen and accompanied by original immersive music scores by Hans Zimmer, David Fleming and Jacob Shea as performed live by the HK Philharmonic. There are 3 unforgettable performances to choose from.
French May Arts Festival
Dates: May – June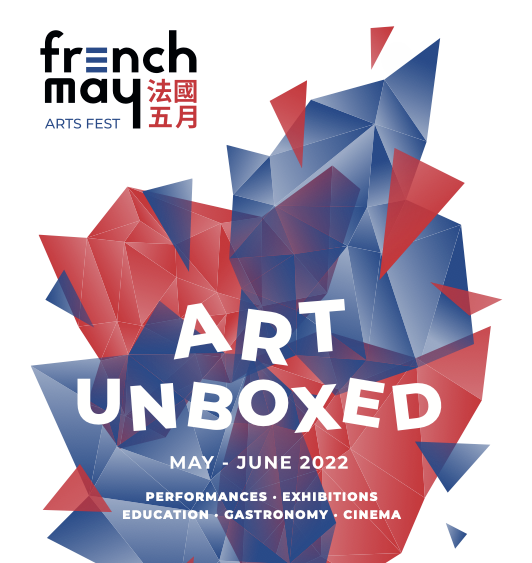 Art Unboxed, a French Arts Festival, invites you to unbox your expectations and explore a new dimension of art and culture in Hong Kong. To promote French arts in Hong Kong, French May will deliver a diverse programme of performances across communities and venues, presenting inspiring collaborations between Hong Kong and French artists.  
Creative Workshop Series @PMQ
Dates: 01 May – 31 December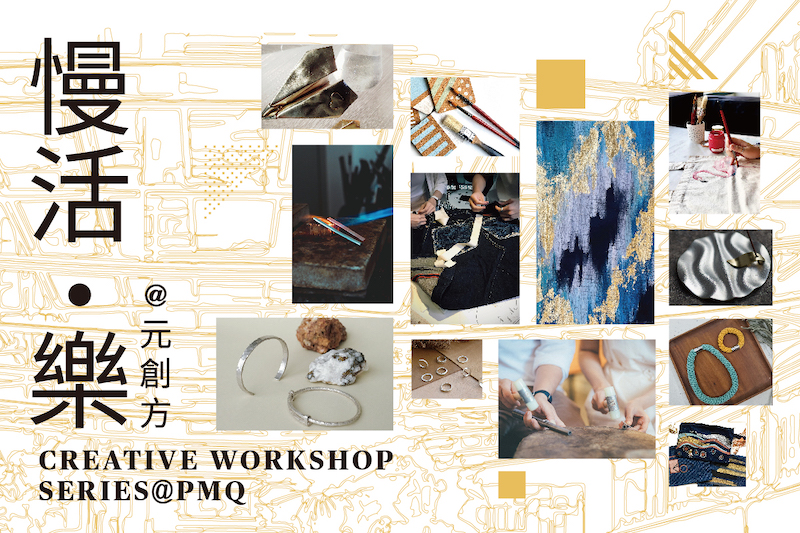 Come explore your artistic side at one of PMQ's creative workshops. There are more than 40 creative workshops across different fields. Check out the schedule running from 01 May – 31 December 2022 to see what peeks your interest. Choose from wax modelling for silver jewellery, Chinese flower arranging, DIY scented candle and fresh flower centrepiece making, brass money clip workshop, LEGO workshops, and too many more to list. The full list of classes is amazingly extensive which means there is well and truly something for everyone! Schools, groups or corporates are welcome for hosting small group activities or team building events.
SOHO Markets: Love Nature Pop-up
Dates: All 5 weekends in May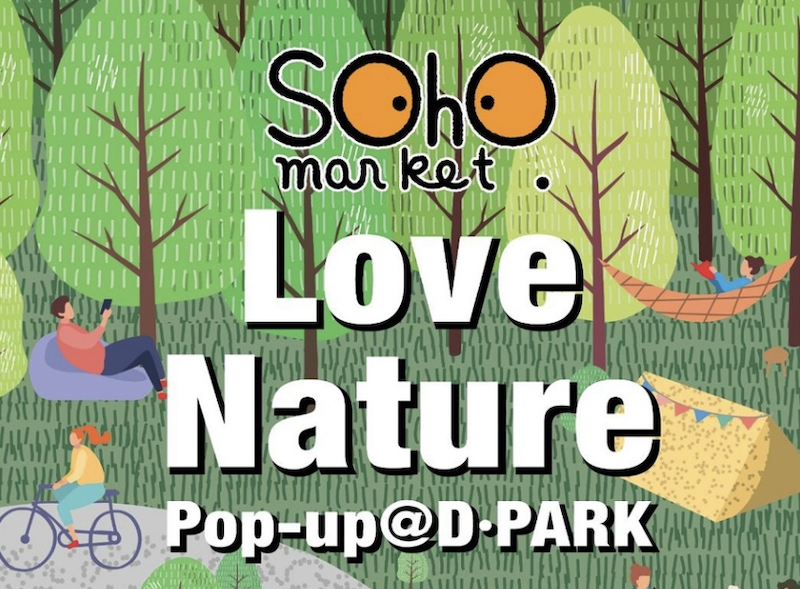 Five consecutive weekends in May, SOHO MARKET at D‧PARK Discovery Park in Tsuen Wan, will hold the Love Nature Popup. Enjoy a green family weekend.
Disneyland is Open
Dates: As of 21 April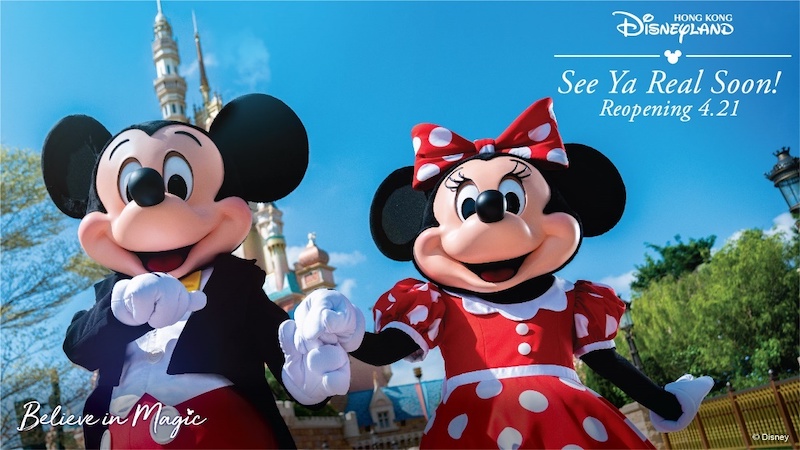 Hong Kong Disneyland reopens April 21, 2022, and the magic of Disney is ready to welcome guests of all ages back to the Happiest Place on Earth! Get online and book your ticket today, keeping in mind the park will operate 5 days per week. You can make reservations up to 90 days prior to your visit. Planning to have a meal during your park visit? Remember you can reserve a table for the "Explorer's Semi-Buffet" at Mystic Point. Be sure to check out the priority admission option, Disney Premier Access, for access to reserved viewing areas for shows throughout the park and priority access on 1 to 8 of the most popular attractions and one show.
Free Activities With@HOMEwithHKA
Dates: 18th March – 8th April (live sessions)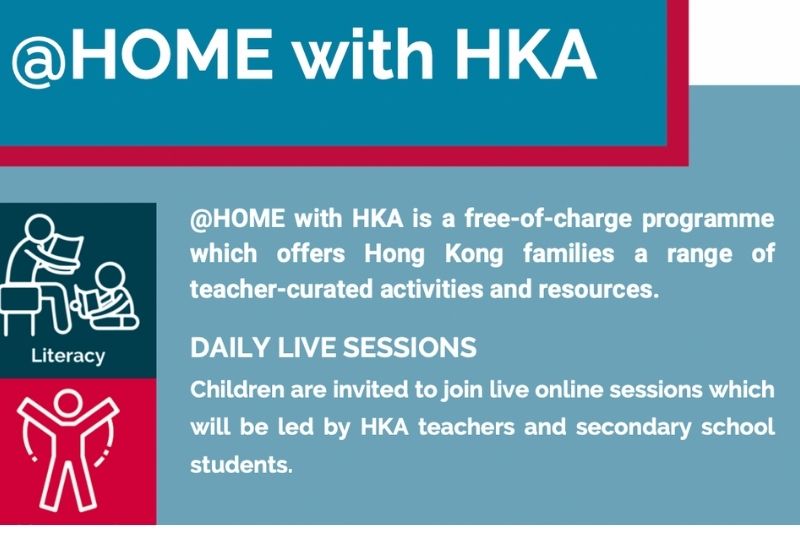 Hong Kong Academy (HKA) is launching a new free-of-charge initiative to the wider Hong Kong community. This programme provides families with a range of child-friendly activities and resources to stimulate curiosity and engagement. The school has assembled a collection of teacher-curated activity playlists, which include ideas for art activities, science projects and movement breaks appropriate for children ages 2 and above. No pre-registration is needed and all interested families are encouraged to use these resources.
Additionally, children are invited to join daily live online sessions led by HKA teachers and Secondary School students. Live sessions will take place from 18th March – 8th April starting at 2:00pm each day. More details about upcoming live sessions as well as links to the Youtube playlists can be found at http://www.hkacademy.edu.hk/home-with-hka/
Facebook: https://www.facebook.com/events/348064787222582/348064793889248/
For more info please inquire at +852 2655 1118 or communications@hkacademy.edu.hk.
Ocean Park Online Learning Programmes
Dates: March – April 2022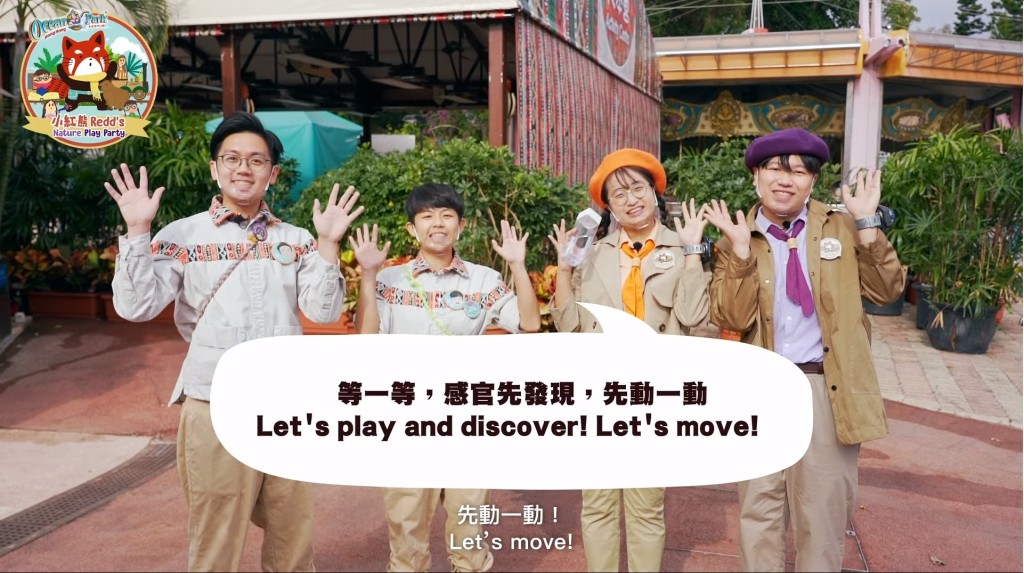 Ocean Park may be closed at the moment, but you can still experience some of the park's magic through its recently launched online learning programmes for young children. Running in March and April, the programmes will combine elements of nature, green living, magic and five senses discovery. 
Kicking off on 11 -12 March, professional magicians will guide children in performing tricks by reusing everyday waste. Children will also get to learn lots of animal fun facts. Visit the Ocean Park Facebook Page for the latest programme information.
Yoga and Mental Health Support for Teens
Dates: 15 March -15 April 2022
Looking for things to do in Hong Kong for teens? These yoga classes could prove invaluable. YAMA Foundation has launched a Here To Be Teen Programme, offering mental health support during the rescheduled early school break. Twice a week, running 15 March to 15 April, participants can enjoy an online yoga class, mental health support group sessions and have access to pre-recorded practices and talks. Classes run on Tuesdays and Fridays 11:15 – 12:15. It is free of charge and offered in English and Cantonese.
Storytelling at Home
Dates: 11 March -22 April 2022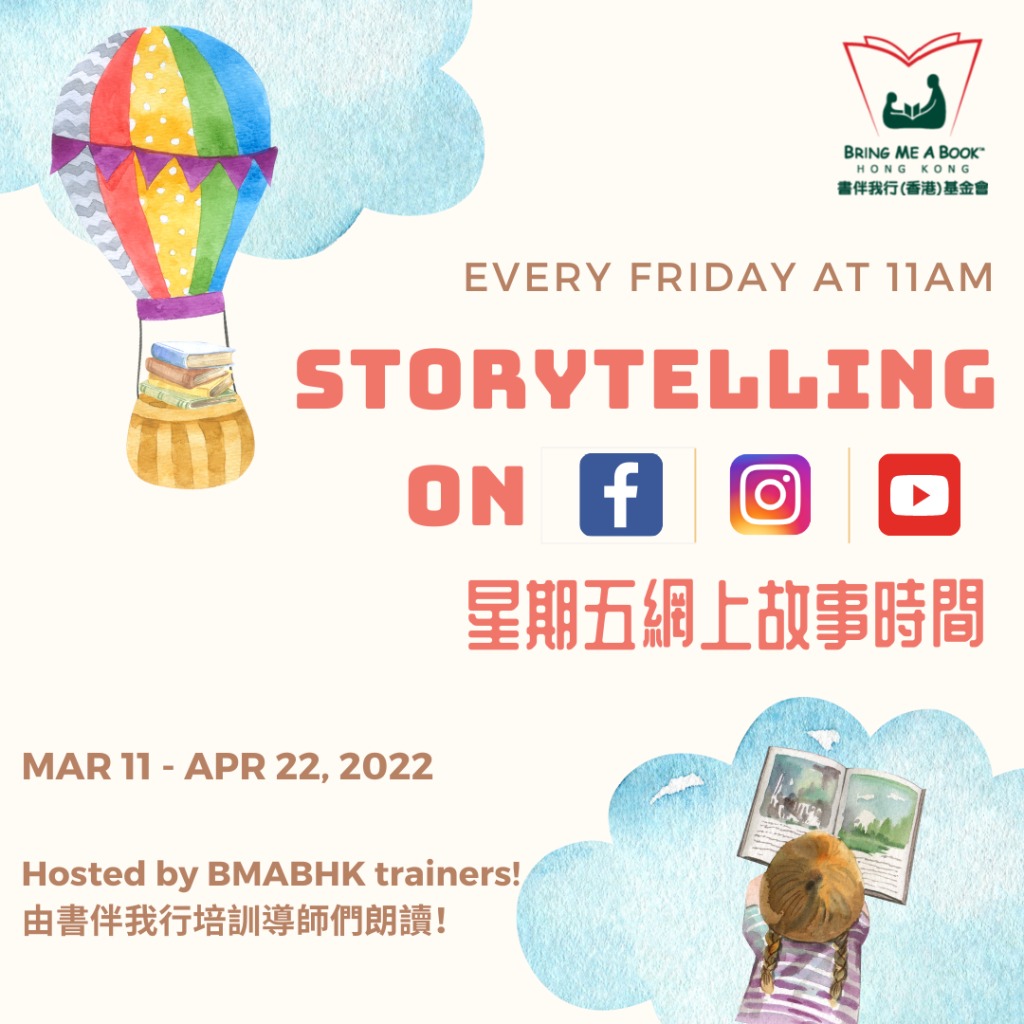 Listen to fun stories and delve into the creative world of picture books courtesy of Bring Me A Book Hong Kong (BMABHK) this 'summer' break. BMABHK's trainers are sharing read-aloud videos every Friday for parents and kids to enjoy quality picture books at home. From 11 March 2022 to 22 April 2022, the read-aloud videos will be uploaded to their Facebook, Instagram and YouTube channel every Friday at 11am.
For more things to do in Hong Kong check out Family activities during COVID-19
Croucher Science week 2022
Dates: 23 March – 22 April 2022

Croucher Science Week returns once again, offering young scientists the opportunity to be immersed in hands-on science journeys, and making science FUN! Featuring interactive online activities for students and children, Hands-on Science at Home boasts an array of exhilarating shows and activities tailored so that children can carry them out in your home kitchen. In Food Chemistry, children will learn about mixing substances and conduct experiments around edible chemistry and biology. Magic and Science will feature world-renowned magician and science educator Jason Latimer. While in Global Wildlife, participants join the Jungle World to learn more about animals. All events are fun, online and free. For more details and to register, please visit Croucher Science Week  
Inter-School Aviation Competition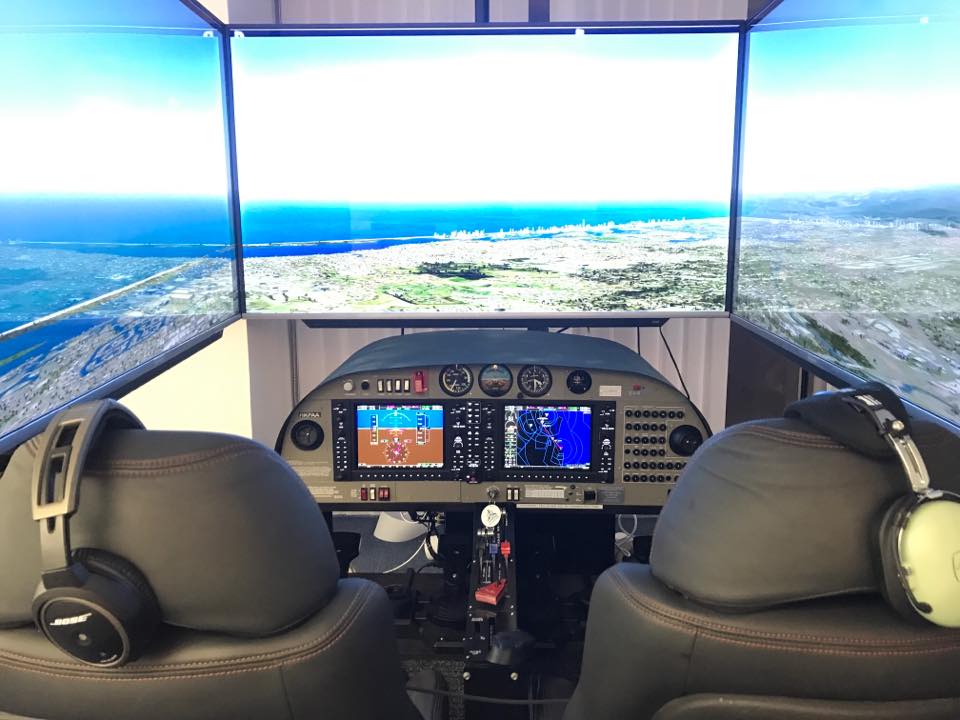 Encouraging older students to put their STEM knowledge to the test, local tech aviation company Aerosim has launched an Inter-School Aviation Competition. Participants will receive online aviation tutorials, project studies and training lasting five months. The competition has a number of stages and winners of each phase will be awarded aviation-related experiences, including three days start-up work experience, introductory flight and an aviation career workshop – a total combined value of more than HK$100,000! A 10-hour flight training course in Australia will be awarded to the winner of the Grand Finale. Registration is open to schools and individual team or four to five. Registration costs $2,000 and closes 18 March.
Stay at Home Family Fun Bundle
If you're more comfortable being home at the moment, this Stay at Home Family Fun Bundle from Lion Rock Press could be just what you need to keep the children entertained. The kit features a game, book and giant Hong Kong wildlife mindfulness colouring poster. You can pick which game you'd prefer from Hong Kong Wildlife Bingo; Hong Kong Transport Bingo; Hong Kong Habitat Ludo, Snakes & Trails or 5-in-1 Hong Kong Card Game. Book choices include Welly the Wild Board and the Quest for Egg Puffs; Emi Takes Hong Kong; Billy the Cavalier and Friends; The Marvellous Adventures of Maggie and Methuselah; The Extraordinary, the Amazing, the Incredible Walled City of Kowloon. The kit costs just $300, meaning a saving of over $250!
Featured image courtesy of Shutterstock; picture 1 courtesy of Ocean Park; picture 2 courtesy of Bring me a Book; picture 3 courtesy of Croucher Science Week; picture 4 courtesy of Inter-School Aviation Competition
Related Articles: