Reading Time: 3 minutesHere are a 31 things we love about Hong Kong.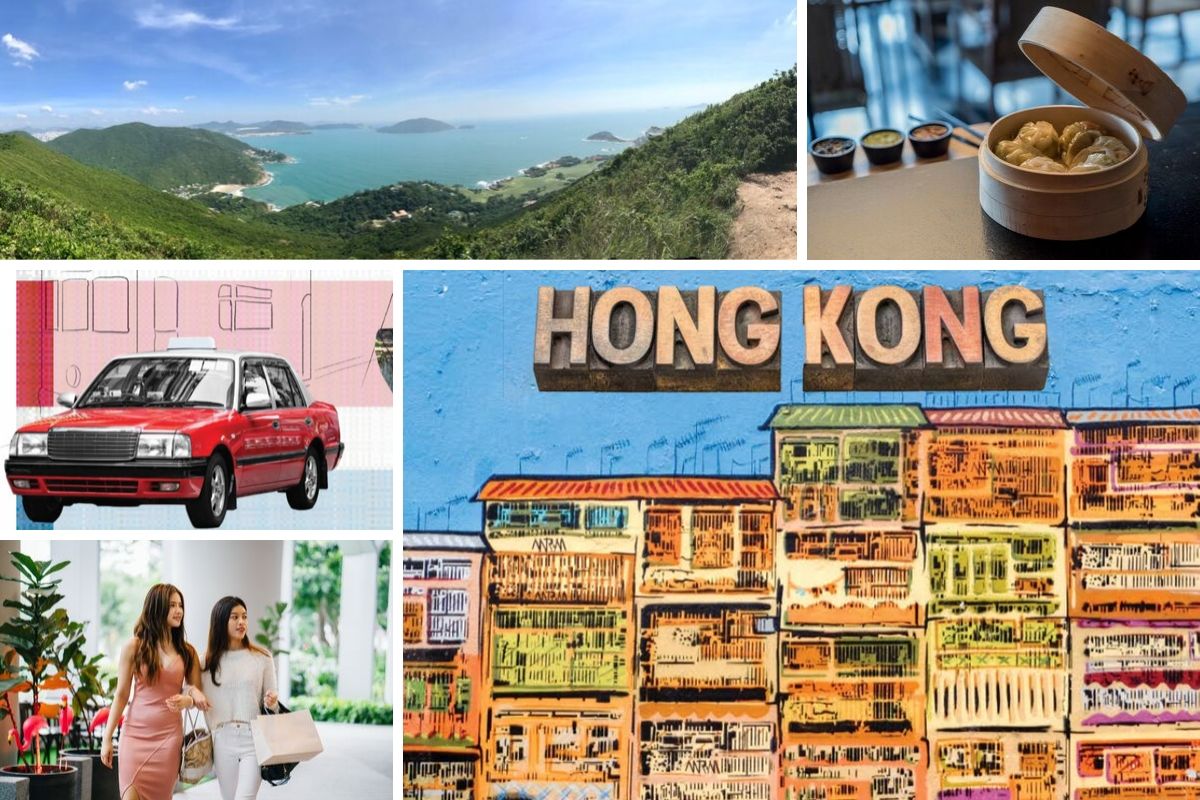 The public transport system – maybe nowhere else in the world is it this affordable and efficient, especially compared to the price of pretty much anything else here! Super cheap buses, taxis everywhere, and of course the MTR.
If you need a break from the bustling city, a 20-minute drive from most places in HK will take you to stunning countryside, from beautiful beaches to hikes into the wilderness.
Hiking and outdoor exploration – 40% of Hong Kong's land is country parkland, so despite its reputation as a concrete jungle, you really get the best of both worlds.
Streets like Upper Lascar Row/Cat Street, selling all kinds of quintessentially HK knick-knacks and antiques.
Octopus cards make it a breeze to do anything, from getting around town to paying for groceries, without needing a bulky wallet and stack of credit cards.
Shopping, shopping and more shopping 6.1. Shops stay open till late at night almost every day of the year, so last-minute purchases are easy to make. 6.2. Quirky boutique shops, cafes and restaurants as well as every luxury chain you could ever want. Shop till you drop! 6.3. Markets sell everything you can imagine, from tacky tourist souvenirs to clothes, toys, stunning artwork and even birds – from Mong Kok's famous Ladies' Market to the Temple Street Night Market for late-night bargains.
Aircon. Enough said.
Symphony of Lights – every night, without fail, thousands of lasers and lights dazzle spectators watching from across the Harbour or on a junk.
Classic traditional food. Who doesn't love a bit of dim sum?
Some of the best chefs in the world – foodies go nuts, including the world's cheapest Michelin-starred restaurant, where dishes go from only $3.50!
Junk days spent lounging in the sun, swimming, and grabbing lunch at an authentic local restaurant in a tiny fishing village.
The views…from atop the Peak or from a boat crossing the harbour, HK has some magical scenery.
Beautiful old-school colonial architecture contrasts against sleek, glitzy skyscrapers and narrow, colourful town houses.
The Central-Mid Levels Escalator, the longest escalator system in the world and a welcome reprieve from Central's punishingly steep hills.
The culture combo of traditional Chinese and British – nowhere else can you relax during a Chinese massage treatment, then five minutes later head to a classic afternoon tea and gorge on scones.
Hong Kong is a fusion and melting pot of hundreds of different cultures, making every experience fresh and different from the last.
Its diversity extends to its people, too – you meet people from all walks of life, and you're welcomed with open arms. It's such a small city everyone knows each other, giving it the feel of a real community.
It's also completely non-judgemental. Elderly ladies do tai chi in the streets, people push Chihuahuas around in prams, and some of the street fashion is laugh-out-loud bizarre. Yet no one cares! You'll never get judged for anything – there's always someone a bit weirder.
It's one of the safest cities in the world – crime rates are low and there are rarely problems walking around late at night and alone, a far cry from most other places.
There's a reason it's called 'Asia's World City' – it's Where the World Comes to Play! The Rugby Sevens, a three-day boozy, music-blasting extravaganza of carnival proportions, is always one of the highlights of the year, especially for the expat community.
It may be a small city – think a pocket-sized NYC – but that makes it super convenient. Everything's within arms reach, and it takes barely more than an hour to cross from one side to the other.
The pace of life is hectic; there's always something going on. You can never get bored here!
Beautiful beaches are probably the best place to catch a break – Hong kong has over 50! Choose from popular, fully-equipped spots like Repulse Bay Beach, right next to a row of restaurants and a shopping mall, to more secluded, hidden gems like Tai Long Wan.
Even in typhoon season there's always something to do, like visiting HK's museums – most are free!
The stunning skyline, even better in real life than as the iconic symbol of HK on postcards and photographs.
Taking a tram around the city, a cheap and cheerful way to travel through the streets.
Big Buddha – HK is home to the one of the worlds' largest seated Buddha statues
Hong Kong truly never sleeps… the nightlife is incredible. From sophisticated rooftop bars and unique cocktails to young, trendy clubs, there's something for all ages and every night of the week. Take your pick from Wan Chai, SoHo, TST and of course Lan Kwai Fong.
Theme parks – our little city has 2! Ocean Park and Disneyland are always a hit with the kids.
Crossing the harbour on the Star Ferry – both beautifully scenic and very affordable.
Low tax rates!
So there you have it! 31 things we love about Hong Kong. Did we miss one of yours? Let us know if the comments section below, or have a go at our original Hong Kong quiz to test your local knowledge.
Related articles: