Reading Time: 4 minutesOur trip began with a 12-hour non-stop flight from Hong Kong to Rome, where my in-laws picked us up for the drive south. To get to the island of Sicily, we had to board a car ferry from the tip of the Italian "boot" for a fun half-hour ferry ride. 
Our gastronomic journey commenced there, where we munched on scrumptious arancini. Gooey meat sauce and cheese melted in our mouths as we bit into these golden deep-fried rice balls. Just as we finished our last bites, it was time to disembark from the ferry. The seaport is close to Catania airport, one of the two main airports in Sicily (which, if you're not meeting family in Rome, would be a smart place to fly into). From there, it's a couple of hours' drive to famous cities such as Siracusa, Taormina and Agrigento, but my family was headed directly to our summer house in Marzamemi at the southern tip of the island. From that moment on, we officially disconnected ourselves – and our BlackBerries.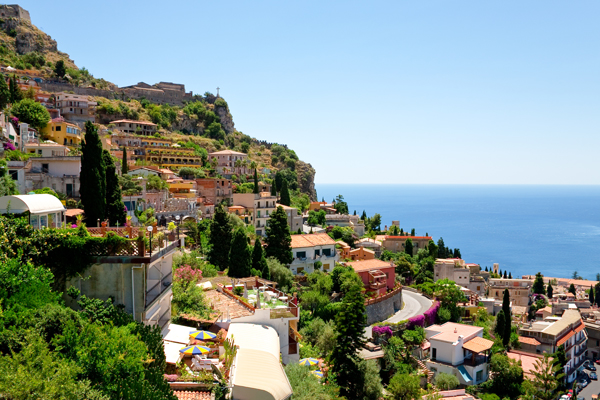 Beach bumming
Every morning started with a walk to the beach where my baby boy played and roamed freely with the other kids. Despite my language barrier, the locals were communicative – I engaged in loads of "mommy talks" in broken Italian and said ciao to many an old lady passer-by. 
The Mediterranean Sea was warm and soothing to the skin. The water was unpolluted and, visible through the crystal clear water, were wild algae and tiny fish. My husband, a seasoned swimmer, ventured out to a deeper part of the sea and came back with a little octopus! The ill-fated creature became our son's playmate, living in his little bucket until it ultimately became an addition to our lunch menu.
If a swim in the beautiful sea is on your list of must-do experiences in Sicily, then a visit to the Scala dei Turchi beach close to Agrigento offers a unique beach experience that no tourist should miss. This stair-like hill right off the shore is made of white natural clay, with tanned bodies scattered all over it like little ants. We rubbed this natural clay, known to be a fantastic moisturiser, all over ourselves to hydrate our skin against the fierce Mediterranean sun.
Foodie paradise
Tucked at the bottom of Italy's mainland, Sicily is surrounded by squeaky-clean water nurturing the finest seafood, which is fetched every day by bronzed fishermen before arriving fresh at our dinner tables. For us, a perfect summer holiday in Sicily meant following our morning swims with pre-lunch nibbles, massive lunches, long afternoon naps, early evening aperitifs and massive dinners.
Our days started with nice bowls of almond or pistachio slushy granita Siciliana for breakfast, just the right amount of liquid sweetness to wash down the overindulged dinner from the night before. After a refreshing swim at the beach, we snacked on exotic fruits like fresh figs, which are so much cheaper in Sicily where they're abundant, making them an affordable indulgence. We'd return home around noon, clean up a bit, and let our boy crawl around on the terrace. Lunchtime rolled around before we knew it.
Lunch was always the biggest meal because, at midday, it was too hot to do anything outside of the house. Our friendly neighbours often invited us – the only foreigners in the street – to dine with them. Lunch was served in a casual manner, dishes distributed randomly around the table. There was no time to change plates or utensils, as our plates were continuously refilled by the lady chefs of the house. We ate gigantic pieces of lasagne, scacce nella tradizione siciliana (similar to pizza, but with crusts on both sides like a panini) and, of course, more arancini. We drank local wines in cheap chunky glasses and finished with balls of heavenly gelato.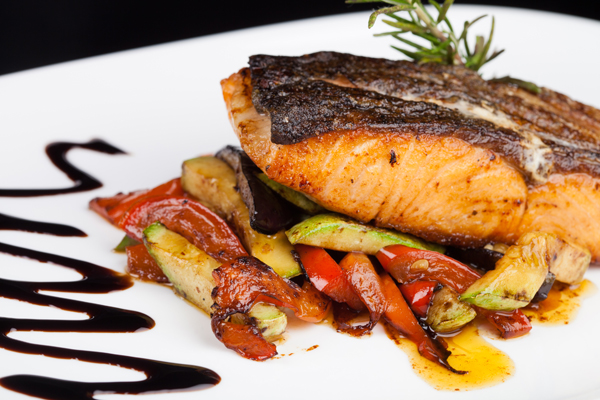 At about 4pm our major feasts finished and everyone was desperate for a nap. In the evenings we went for another dip in the ocean and strolled around the town until 10pm. Because of the long, huge lunches, dinner started very late. Nobody seemed to be bothered by it: babies slept in their strollers while families enjoyed another marathon meal. My family loves seafood and we ate it every evening – table-sized plates of spaghetti with clams, generously drizzled with olive oil, complemented beautifully with charcoal-grilled lobsters, prawns and fish.
No fantastic meal was considered complete without some fantastic wines. My husband and I snuck out one evening to the annual Calici di Stelle event held every August, and had a blast hopping from table to table tasting all sorts of whites, reds, sparkling and sweet wines. Unlike events in Hong Kong, wine tastings in Sicily are easygoing – unpretentious chit-chats, more pouring in the glasses, and children running around! 
Between bites
Between the heavy eating and the beach bumming, Sicily also offered us rich culture and history to soak up. A day trip to Agrigento took us back in time to some 2,000 years ago, when the Greeks conquered Sicily and left temples – Valle dei Templi – similar to the Acropolis in Athens. We hiked from temple to temple, took loads of photos and read stories to the kids in our group. It was an entertaining, educational afternoon, not only for the youngsters, but for us adults, too. 
Italians love children. Going out with my one-year-old son felt like going out with an international celebrity. Strangers oohed and ahhed and told me how bello my son was. It was a heart-warming feeling that will remain with us for the rest of the year, until we can return again.