Reading Time:
3
minutes
Get the latest tips from skateboarding guru Brian Siswojo who shares his skateboarding journey in Hong Kong with Playtimes Magazine.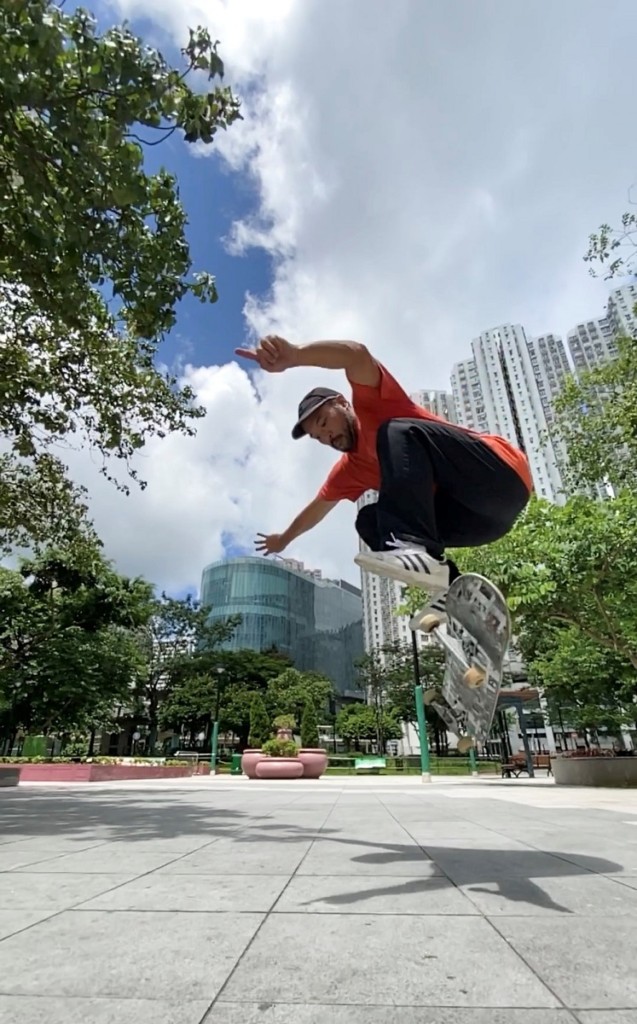 Did you ever dream skateboarding could be a thing in HK, given the concrete jungle nature of our city?
I know one thing for sure that ever since I stepped on a skateboard, I fell in love immediately and I knew that it was only a matter of time until more and more people would fall in love with it too. It was inevitable! 
How popular has skateboarding become since you've been in HK?
When I first started back in 1988, there were only maybe less than 100 skateboarders, we all knew each other. Nowadays, I would say, there are more than 10,000 skateboarders all over Hong Kong. Back in the day anyone carrying a skateboard was someone I knew and now, I see a lot of people carrying our skateboards on the streets and I don't know who that person is. It's come a long way! 
Is skateboarding still a growing sport in HK?
Yes it is, because skateboarding is not only a sport but it's a lifestyle. We see more and more parents enquiring about where to learn and where to skate and with it entering the Olympics for the first time as an official Olympic sport, it can only get more popular. 
What's your favourite place to skateboard?
I like skating at this spot in Chai Wan, super fun and of course sk85ive2 Indoor Skatepark for when it's too wet, humid, or just way too hot to be skateboarding outside. Listening to good music and having some aircon is always a good thing in HK. 
Where are the best places to skateboard in HK?
There are so many good places to skateboard in Hong Kong, all you need is to search and create, make something interesting skate able.
I read that you facilitated the opening of 14 skate parks…where are they all located? Are they free admission?
It's not only me but the Federation that I am apart of called Hong Kong Federation of Extreme Sports and Warren Stuart is the person that is responsible for all of these skateparks in Hong Kong. He gave a proper input on how skateparsk should look and feel like. They're open and free to the public. 
You may also be interested in: The 5 Best Skateparks in Hong Kong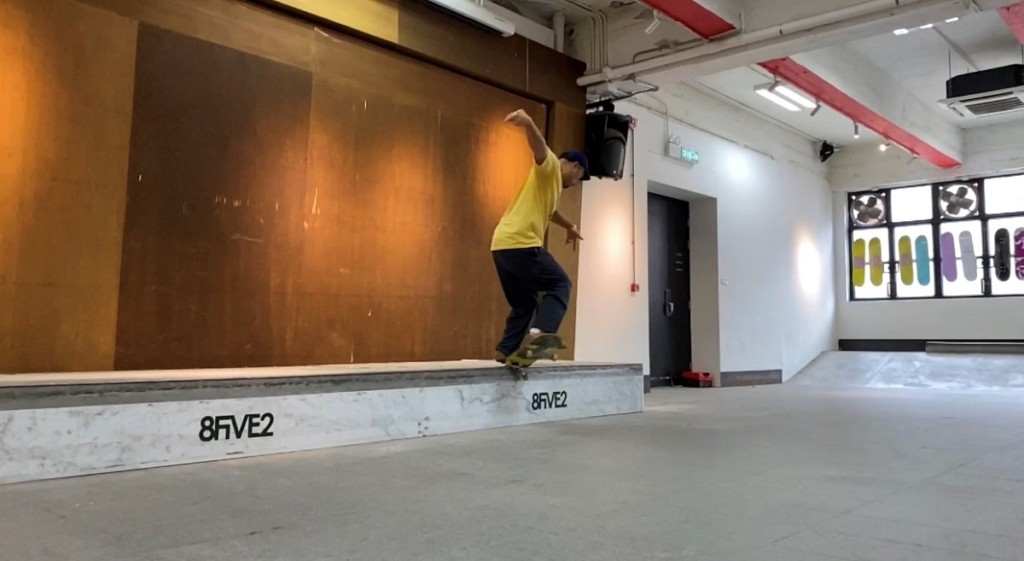 Where can my child learn to skateboard?
You can contact All Hong Kong Skateboards Association (zoe@ahksa.org). It's a legit association that we set up back in 1999, to make sure that anything skate related, we can be involved and to assure you that it's going in the proper direction.
What age do you recommend starting?
I say as young as 6 but of course it depends, one of the most amazing skateboarders in the world, Nyjah Houston started when he was only 3 years old and we have a lot of older adults who are learning because they've always wanted to try. 
What are the benefits of skateboarding?
Everything, haha, not only physically it's healthy for you mentally because you need to move every part of your body but also your mind, you have to be creative in order to skate. Most importantly is to be persistent and the never give up attitude, I have learned everything that I know in life through skateboarding. It also teaches you how to be a very humble person. It builds confidence, agility, balance, determination, endurance, co-ordination, and helps you overcome fear. It's a solo sport where you measure your success by your own accomplishments. 
How can I keep my child safe while skateboarding?
Every skate park in Hong Kong is considered very very safe, of course, if they are very young, I suggest you accompany them. Make sure to protect your head with a proper helmet designed for skateboarding not biking as they're different. Protection gear especially for the wrists is good for younger children. Another important issue is getting your skateboard custom setup for your weight, size, height, ability etc…it's not one size fits all and you should certainly not purchase a toy skateboard. They may all appear the same but the size of the boards are all different, the wheels have different sizes for different trick levels, the trucks can be loosened or tightened depending on your personal preference and control level.
When at the skate park you should learn how to balance on a board first. Once you master the foundation of balancing then you can start learning other more advanced tricks one by one because learning to balance properly will help you avoid serious injuries and you will know how to fall properly without injuring yourself. The foundation is key so take your time getting that first and enjoy every moment because that's what's most important. 
More about Brian Siswojo
Julius Brian Siswojo is Hong Kong Actor and member of Hip Hop group "24herbs". In 1999, he found his own skateboard shop called 8FIVE2. Brian is the president of the All Hong Kong Skateboards Association (AHKSA) and speaks Cantonese, Putonghua, English, Japanese and Korean.
Follow him on Instagram: @jbs8five2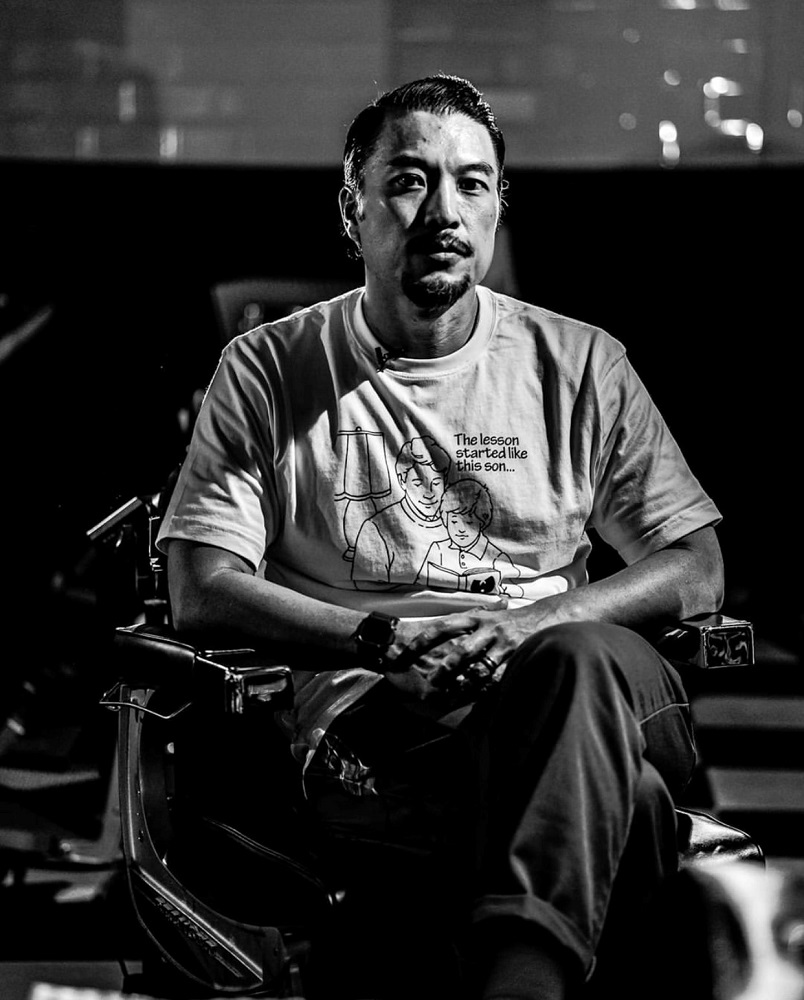 Julius Brian Siswojo
8FIVE2 Distribution Co Ltd
www.8five2.com