Reading Time: 5 minutes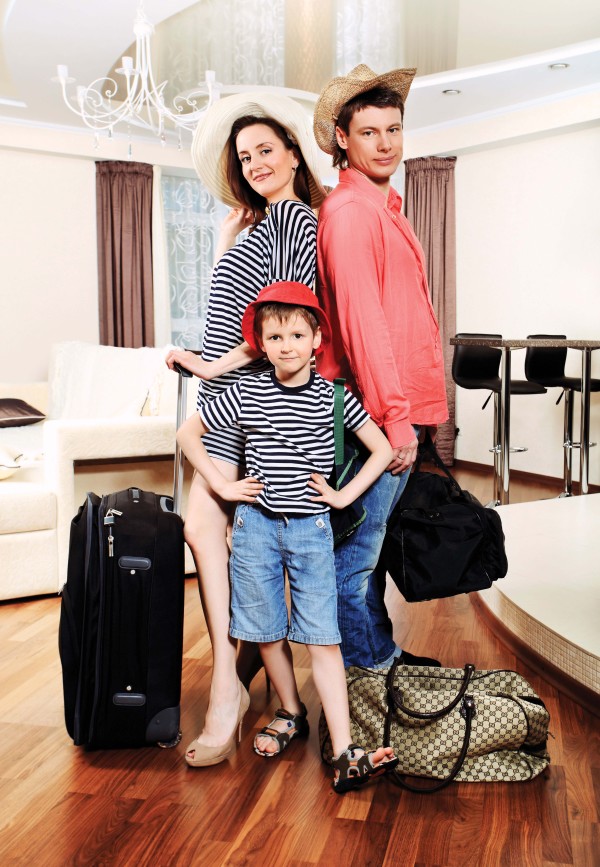 Why not take your loved ones to a Swiss chalet for a skiing holiday, or a Manhattan penthouse with views over the New York City skyline? Dream on and imagine yourself staying in a Tahitian fare – a traditional bungalow – with your feet in the lagoon. Or how about a Provençal farm in the middle of vineyards and sweet-smelling lavender fields? In my family, we spend hours arguing and trying to convince each other of our favourite destination and type of accommodation. What a terrible dilemma we had last summer choosing among a hacienda in a Mexican village, a jungle house in Costa Rica, or a luxury beach house on the north coast of Brazil!
No, we don't actually own homes in all of these places. We don't even have long-term rental leases. Instead, we've been enjoying the benefits of home swapping. Whether you are looking for an intimate single-family holiday or you are travelling with friends, grandparents or lots of children, there is a type of house swap to suit your needs.
How does it work?
We own a family home in France and we rent a villa in Bali, where we live. We have registered those homes with websites like www.homeexchange.com – which has a large and up-to-date database, with over 65,000 homes available for swaps, and membership costs US$150 a year; www.sabbaticalhomes.com – where it's free to register, but donations are encouraged; and www.exchangezones.com.
Once you register on a home exchange website, you list details and photos of your home and enter your preferences. Members of these websites browse through or search the database and can view your entry. You can also do the same and look at other people's homes all over the world. When you see something you like, you can contact the owners and discuss whether they'd like to swap with you. No money changes hands; instead, you stay in their home while they stay in yours – either simultaneously or at separate times, as your schedules and preferences allow.
Home from home
One of the worst holiday memories I have is from a trip we took with our small children to the island of Bohol in the Philippines. We stayed in a hotel, and it only took one night to be despised by the couple in the room next door who claimed not to be able to get a wink of sleep all night. Our son was sick from heat exhaustion and voiced his misery until the early hours of the morning. If we'd been in a house instead of the hotel, we'd have been able to accommodate him more comfortably and avoid ruining someone else's fun, too.
Having a house to yourself with all the amenities and comforts allows a great deal more flexibility and relaxation. We all know that young children need vital downtime, naps in a cool temperature and breaks from sightseeing. Having a comfortable base, somewhere to go back to at any time, can save your day. Home exchange is all the more appropriate for families with older children, for whom piling up in one hotel room is not an option anymore. Booking multiple rooms in hotels can be complicated and expensive, too.
Exchanging your house saves a considerable amount of money and a lot of trouble compared to a resort holiday. This relatively new concept is becoming popular as the price of hotels can be prohibitive. Saving on accommodation means having more cash to spend on activities, eating or shopping, and allows for a few exuberant treats. "I'll tell you what, let's house swap in Florida this summer for ten days and we can treat ourselves to a three-day luxury package at Walt Disney World Resort after that," is a good argument to win consensus anytime.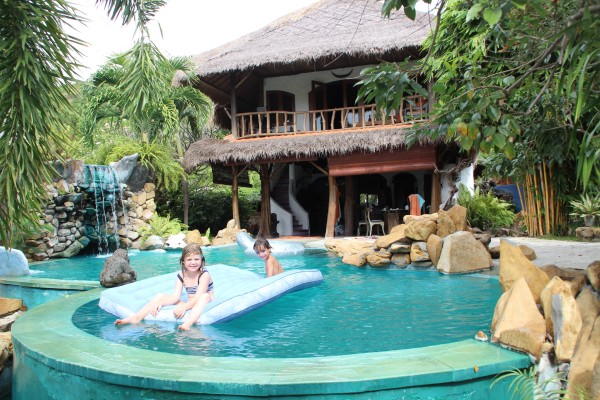 Getting started
Browsing and choosing from the many criteria of the house exchange websites is an efficient way to stumble across the best option for you. The process of finding an appealing destination, a suitable house and contacting the other family to agree on the conditions and the dates of a particular swap can be incredibly fast or can take several weeks. The range of options is endless and some families also offer their cars, campervans, boats, and even their pets!
Once you've selected your destination, you can enquire about what the region has to offer and the type of activities your family is likely to enjoy. The exchange of information prior to arrival, or the information packet the home-owning family leaves for their guests, is invaluable and more targeted than the recycled facts of guidebooks. Your hosts can help guide you towards the kid-friendly places and activities in the area, and may help ensure that all your needs are covered. Child seats, playpens, highchairs, toys, kids' DVDs and bicycles are just some of the things that hosts often make available. And the homes are generally kiddy-safe. In Asia and several other countries, you can often book the services of the family babysitter, too.
Leap of faith
Your first house exchange experience can be daunting, especially among those of us who barely know our neighbours, let alone open our homes to strangers. Home swapping is a concept built on trust – and that works both ways: both families can be worried about how the other will take care of their house and belongings. Our own personal experience has only been positive, and nowadays we feel reassured that our house is occupied when we go away. We always treat others' houses even better than ours because we have been entrusted with it.
Sometimes house swaps can even turn into long-lasting friendships. When our plane landed at Mexico City International Airport, after flying over what was the largest urban sprawl we had ever seen, my husband discreetly asked me what exactly we would do if our exchange partner "Rodrigo" didn't show up. The incredibly crowded arrival hall was daunting. "I suppose we will take a cab to the house. I have the address." We held our children tightly by the hand and moved along with the human flow, when a smiling man squeezed through the suitcases and announced: "Hola, Laetitia, soy Rodrigo. Welcome!"
The first reaction of our son was to compliment our host for having the largest and thickest moustache he had ever seen in all his life! Rodrigo is a chef and he drove us directly to his restaurant, where we tasted mouth-watering Mexican specialities. He then took us to his gorgeous house, where everything had been prepared for us, including two fridges full of groceries. He explained how everything worked and left his car keys for us to explore the village. My husband probed him for a little insight on the history of the place whilst his lovely wife showed us round the kids' room, games, DVD player and video games. When they waved goodbye, Rodrigo shouted in his heavily accented English: "I love my country and I want you to love it too!" Our holiday was fabulous and Rodrigo's family have become real friends.
The best advice I can offer anyone considering home swapping is to spend time browsing and searching reputable websites, such as those listed above. Read the reviews from experienced exchangers. Then, once you make contact with interested families, it's important to ask all the questions you have.
Home swapping has become the preference in our home now, after eight successful exchanges in Tuscany, New Zealand, Western Australia, Côte d'Azur, Thailand, Spain, Indonesia and Mexico. Our kids clearly see a great opportunity for a comfortable and fun holiday. These are the sort of requests I now need to deal with: "Mum, can you make sure you ask the family if they have a pool, bicycles, games, DVDs, boogie boards, a table tennis table or a trampoline … and if they have pets, tell them we will look after them very well."
---
Laetitia Chanéac-Knight is a writer based in Bali and the editor of the family guidebook Bali with Kids (www.baliwithkids.com).