Reading Time: 5 minutesYour little one has just finished a course of antibiotics, yet her nose is still running and her cough is not going away. With recent reports about the rise of drug-resistant superbugs, you wonder if there are other ways to rescue your toddler from her misery. Might traditional Chinese medicine (TCM) be the answer?
Olivia Jia is a firm believer in natural remedies, so TCM is always one of her preferred options for treatment when her little ones fall sick. She says she has never given her eight-month-old Damon any antibiotics. "As most doctors would tell you, fever is the way our bodies fight an infection. I would just give them lots of fluids when they have a low-grade fever," says the mother of two.
Leung Ho Wing, a Chinese medicine lecturer at Hong Kong Baptist University, agrees and adds, "Some children tend to fall sick more often. If they keep taking antibiotics, the antibiotics will get less effective." When it comes to general ailments among children, he believes TCM is a better alternative because it strengthens the child's overall immune system while getting rid of phlegm and mucus.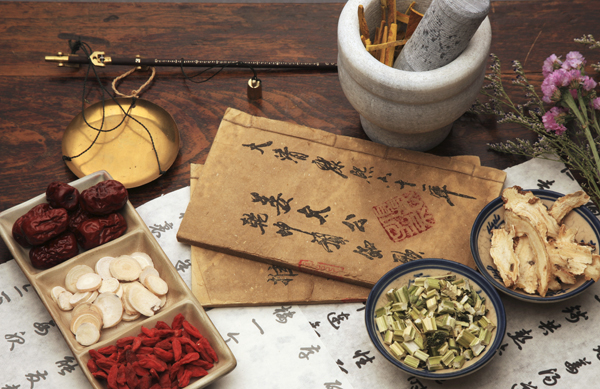 Olivia's other son Darrell is now four, and he has always had a sensitive stomach and suffered from diarrhoea frequently. "I used to give him the medicine the paediatrician prescribed, and it did help. But a week or so later, he got diarrhoea again." When she heard from a friend of a friend that TCM could fix this problem, she decided to give it a go and took Darrell to a TCM practitioner.
"He was about two years old at the time. The Chinese doctor just took a look at his tongue, his palms, and checked his pulse," – a "simple and painless" encounter, she recalls. The practitioner gave Darrell some ground herbs to take. "When I added water to the powder, it didn't smell as awful as I thought [it would]."
Although it took some convincing and bribing to get the toddler to drink it, Olivia said she was quite happy with the results, and "was particularly glad that I didn't have to feed him more medicine. At least the herbs are natural."
Nature's cure?
Besides drawing on natural resources to cure ailments, managing overall, holistic health conditions is key to TCM.
Gianna Buonocore, a registered Chinese medicine practitioner at Integrated Medicine Institute (IMI), says TCM is about adjusting our body to the environment, and establishing a balance between the "qi" and the blood. "While Western medicine looks at different parts of the body that need help, Chinese medicine looks at the body as a whole – it is more holistic."
According to Gianna, who was a practising pharmacist in New Zealand and the UK before studying many years in both the UK and China to become a TCM practitioner in Hong Kong, TCM provides individual treatment, whereas Western medicine uses the same treatment for most patients. For Western medicine, "if you have diarrhoea, you will most likely be prescribed a certain medicine. But TCM practitioners would find out about other co-existing problems and prescribe a herbal formula for the individual," she says.
"From what I heard from parents, Western medicine, such as cough syrup and antibiotics, tends to make the kids more lethargic. Chinese medicine, on the other hand, has almost no side effects and doesn't affect a child's appetite," lecturer Leung notes. But Tan Yip, a Chinese medicine practitioner at Eu Yan Sang Integrative Medical Centre, stresses, "Even though Chinese medicine is fundamentally natural, you have to take it appropriately and accordingly to see the results. Otherwise, not only would it be ineffective, it could have side effects." Although highly uncommon, Leung says if a child is prescribed some Chinese medicine that might not best suit him/her, the child might feel bloated and vomit.
A personal approach
Contrary to some parents' perception that TCM doesn't require personal consultation – because anyone can buy over-the-counter Chinese medicines without a prescription – TCM practitioners maintain that consultation is necessary. But there is no lack of proprietary Chinese medicine on the market. The most common and popular one among parents is Bo Ying Compound. The powdery compound is a flagship product of Eu Yan Sang, a leading TCM company across Asia. According to the company's website, the ancient formula is effective in treating colds, coughs, phlegm, vomiting of milk, diarrhoea and other ailments.
Olivia vouches for it. She uses Bo Ying Compound in a similar way to how other parents use vitamin C: to boost her child's immune system when she spots a minor cough or a runny nose. "It works like magic – most of the time," says the mum.
Besides Bo Ying Compound, Xiao Er Zhi Bao Wan, which literally means "children's precious pills", by Beijing-based TCM company Tongrentang, serves very similar purposes. Clarice, mother of one-year-old Hailey, says her family has been taking this medicine since she was a child herself.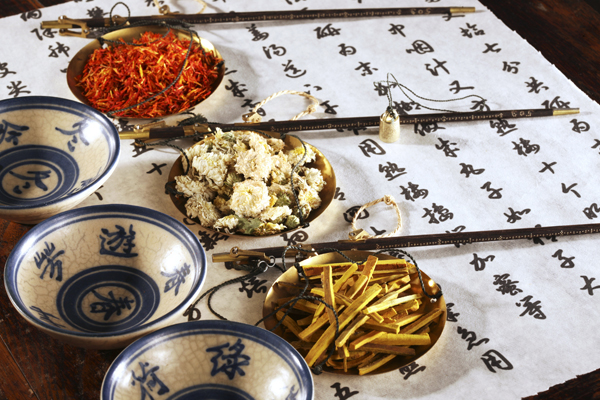 With different companies producing the same over-the-counter Chinese medicines, Leung reminds parents to pay attention to where the medicines are manufactured and make careful choices.
However, Gianna does not encourage the use of over-the-counter Chinese medicines, simply because the consistency of the compound might not be the same. "The compound is like a cocktail. It's not specific. It treats a whole spectrum of ailments, so it is not specifically for that child," she adds.
Proprietary Chinese medicines for children are generally rather mild, and so are prescribed herbal formulas for children in general. According to Gianna, TCM practitioners tend to reserve herbs that have strong flavours – bitter, sour, pungent – for adults. "Kids usually don't need such strong herbs," she says.
Tan Yip agrees, and says that although children tend to fall sick more easily, they are simpler to treat compared to adults and are also more responsive to treatments. But to get the safest, most effective treatment, he says, "It is best to seek advice from a practitioner to identify the body type of the child – yin or yang, hot or cold. Only after identifying the body type can we make sure the treatment is the best for the child's health."
East v West
Many professionals from both Eastern and Western medical approaches see value in the other side and respect some of the different approaches and treatments they each provide. But, patients should take care when trying to mix their approaches at home.
Both Gianna and Leung note that while it is acceptable to take Chinese medicine and Western medicine together on the same day, they recommend keeping a minimum two-hour break in between. "If the parents are concerned, wait for four hours," Leung says.
However, Dr Tan Chin Hor, who has been practising family medicine for over 30 years, believes it is best not to mix Chinese and Western medicines. And he emphasises, "You should always have a proper consultation with a qualified TCM practitioner before taking any Chinese medicine."
Family physician Dr Lee Heung Wing also adds: "I'm not against TCM. It has a long history, so we have to give it due credit. But you have to make sure you are seeing a registered practitioner, and don't take proprietary Chinese medicine. I think it is fine if someone wants to take TCM to improve their overall health and well-being."
The TCM practitioners we spoke with agree that while TCM is effective in treating ailments such as the common cold, coughs, stomach pain, colic, vomiting and constipation, there are times when parents should take their child to the hospital instead of a Chinese medicine practitioner: for example, if they were suffering from external injuries such as broken bones or dislocated joints, or if they were experiencing massive and continuous vomiting, high fever or convulsions.
So, is traditional Chinese medicine the right course of treatment for you child? While it seems that there's a place for it alongside the Western approach, parents must act responsibly when deciding which treatment to pursue for which ailments. "At the end of the day, the parents have to make a decision about what they should do," Gianna says.