Reading Time: 4 minutes
Thinking about a trip to China but not sure where to go? Check out just a few of the options by Kate Zhou.
China's size and rich cultural history are both its attraction and its drawback. The country can seem daunting. Where should we go? How will we communicate? Where should we stay and what will the kids have to do?
Here, I want to share with you some of the places my friends and I have taken children – and have lived to tell the tale!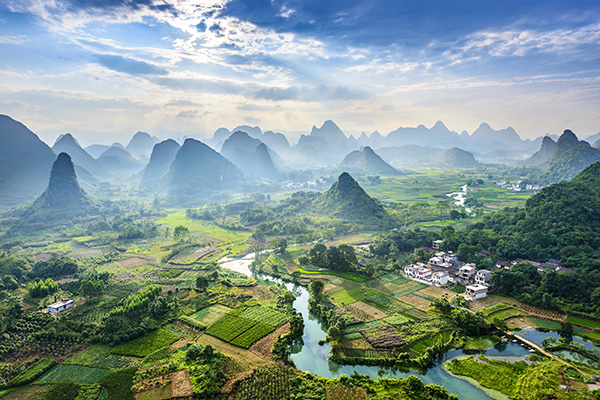 Yangshuo is a town few people outside of China had heard of until the Lonely Planet featured it in its guidebooks. Located in Guangxi Province, it's about an hour's car drive from Guilin. While the Guilin landscape is traditionally admired by Chinese people and honoured in Chinese paintings, the city itself has become industrialised. However, Yangshuo, only a short distance away, is a total throwback in time.The influx of backpackers means there are guesthouses run by both locals and foreigners. And everyone speaks some English. The little town fulfils the Western fantasy of what China should look like: traditional buildings, beautiful mountains and lakes, rice paddies, farmers in straw hats, minority villages and sampans floating along the Li River.Think of this as a back-to-nature trip – kids can go cycling around the villages (rent shared bikes for kids under four) walk to local markets and take a raft trip on the river. The guide will even cook on the raft. There are many different kinds of trips – book in advance with your hotel.If you head to Guilin for the day, there are caves to explore, but some may not be suitable for the under-fives. Two to three days is about the right amount of time to spend in Yangshuo.
Located in western Sichuan Province, Chengdu is the geographic beginning of the southern Silk Route and the first place where paper currency was traded and has a 2,400-year history. Now it is famous for its handicrafts, silk embroideries and giant pandas. In fact, the world's only giant panda breeding and research facility is based here. Sichuan Province is the same size as France, and Chengdu is the most populous city in this huge province. Famous for its flat plains and surrounded by mountains, locals call it the "bucket".Chengdu used to be a biking city back in the 80s, now the best way to get around is by taxi or metro.Within the city, an interesting place to visit is the Taoist Wenshu Monastery 文殊院 (wén shū yuàn). Here, the family can join the monks in their morning meditations and chants. The monastery also has a famous vegetarian restaurant where you can have your lunch, as prepared by the monks. Also in the city is the old town, called Jing Li 锦里古镇 (jǐn lǐ gǔ zhèn). Completely rebuilt to look like it did hundreds of years ago, Jing Li has old shop houses, traditional teahouses and shops selling traditional crafts, which kids will love running in and out of.Chengdu Research Base of Giant Panda Breeding 成都大熊貓繁育基地 (xiong mao ji di), also known as Panda Base, was founded in 1987. It started with six giant pandas that were rescued from the wild and now is home to nearly 80 giant pandas. Try to visit in the morning, when the pandas are most active. Feeding takes place around opening time at 8am, although you'll see them eating in the late afternoon, too. They spend most of their afternoons sleeping, particularly during the height of mid-summer, when they sometimes disappear into their (air-conditioned) living quarters. You need about a half-day to explore the Panda Base.The UNESCO World Heritage listed Leshan Giant Buddha 乐山大佛 (lè shān dà fó) makes for a good day trip from Chengdu. This Buddha, which took almost 90 years to build and stands 71 metres tall, is carved out of the mountain. You can climb up the foot of the Buddha or take a river trip to see it in its entirety. It is highly recommended to go with a guide.Ermei Mountain 峨眉山 (é méi shān) is another beautiful day trip. It is a holy Buddhist mountain that is famous for its sunrise. Again, this is a destination to visit with a guide, and you should spend the night. There is a range of accommodation available, from guesthouse to five-star hotels. You can take a cable car up to the mountain. Don't be tempted to feed the monkeys that flourish here.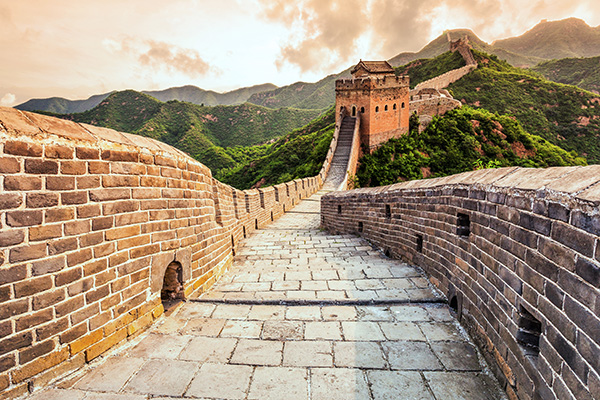 Beijing is a sprawling metropolis and, because of this, can seem daunting and not child-friendly. However, the great thing about Beijing is that it is modern; all kinds of hotels are plentiful, transportation is efficient, you can always find a burger or pizza for the fussy eater and you can appreciate the most-admired monuments of the Chinese people.The Forbidden City is a good place to start your sightseeing. If your kids are young, do not plan for more than two hours here, especially if the weather is hot. I strongly recommend hiring a guide. There are many English-speaking guides at the ticket booth outside and you can hire their services. Ask them to gear the information and the visits to the different buildings to the kids.The Great Wall is another place kids will love, if you do the research yourself beforehand. Prep them with stories of great battles, soldiers and labourers. Help them seek out the watchtowers and indulge in pretend play. If you don't do this, it will be just a giant wall for them and the novelty will wear off quickly. Another thing I'd recommend is to head to a less-touristy part of the wall. Badaling 八达岭 (bā dá lǐng) and Mutianyu 慕田峪 (mù tián yù) are touristy and overcrowded. Try one of the lesser-frequented places such as Huanghuacheng 黄花城 (huáng huā chéng) or Simatai 司马台 (sī mǎ tái). They are further from the city centre so consider taking a picnic.Kate Zhou is the founder and director of Yifan Mandarin. A qualified Mandarin teacher, Kate was born and educated in mainland China, and moved to Hong Kong in 1998. She and her French husband have two children.