Reading Time: 8 minutesWhether you're looking for a waterfront bike ride, a stroll with your dog, lunch in a relaxed environment, or activities for your children, you'll find it all in Tseung Kwan O. An area that has seen lots of development in the last year, it's the perfect family destination. We've rounded up our favourite places to eat, shop, drink and see in our Tseung Kwan O Neighbourhood Guide.
Things to do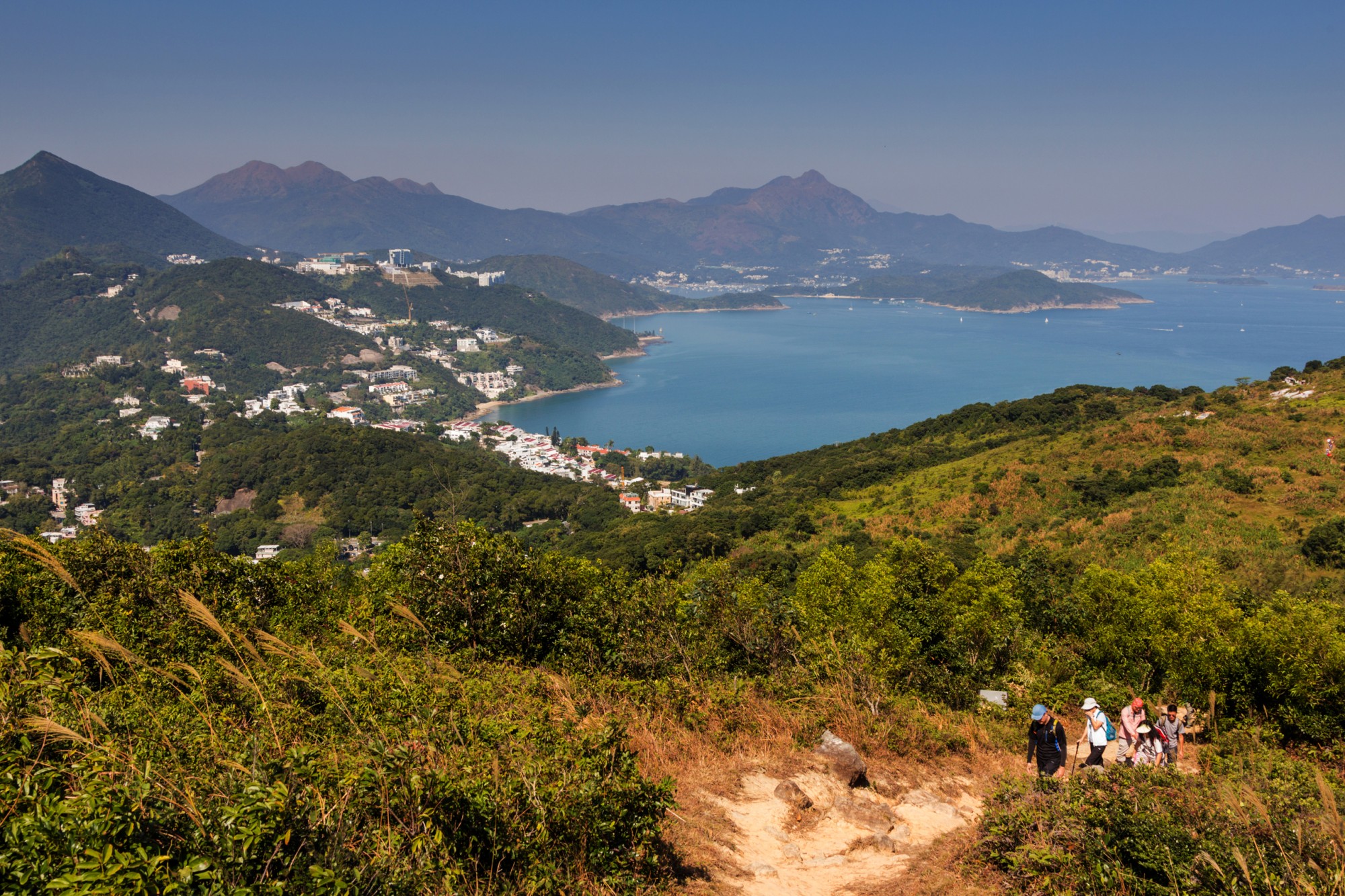 High Junk Peak is a beautiful hike which takes you through the Clear Water Bay Peninsula. The summit of High Junk Peak (344m) is the highest accessible point and it is one of the top three sharpest peaks in Hong Kong, making this a challenging but rewarding hike. The average hiking time is approx. 3.5 hours.
Stretching between Tseung Kwan O and Lohas Park, The Waterfront Promenade is a lovely place to go for a stroll, ride your bike or take the kids scootering. You'll see plenty of people picnicking, taking pets foe walks or exercising. Their are many alfresco restaurants and bars to choose from and a great place to catch the sunset.
The newly-launched Lohas Rink is the largest international-standard ice arena in the area and is the first to incorporate a natural, non-toxic and non-flammable CO2 chiller plant system. The rink is located by Lohas Park MTR station, an public skating sessions of 2.5 – 3 hours range from $65 – 95 per session depending on the day of the week. Address: 1 Lohas Park Road, Tseung Kwan O. Whatsapp: 5400 6942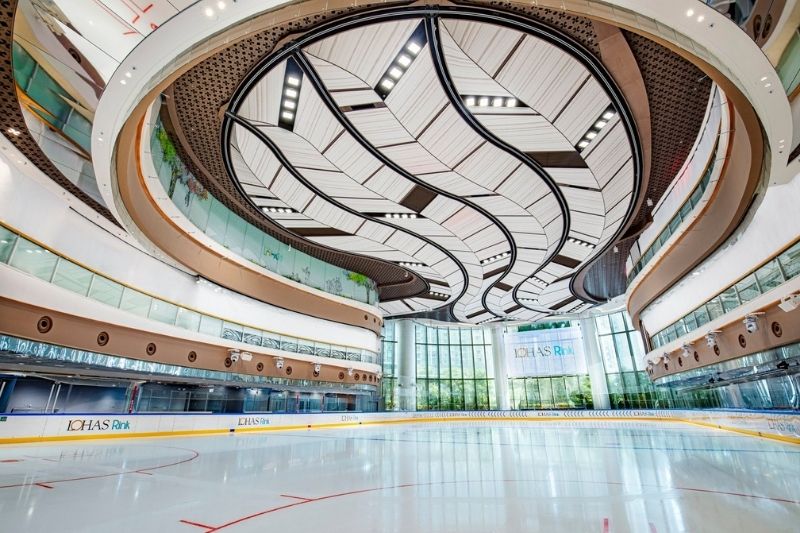 The Hong Kong Velodrome Park is a 5.3-hectare Park featuring a lawn terrace, artificial lakes, a variety of leisure and sports facilities, including a skatepark, an amphitheater, a jogging track, a sport climbing wall, children's play areas, a fitness corner and a model boat pool. Address: 105-107 Po Hong Road, Tseung Kwan O.
Located in the Lohas Mall, DOCODOCO is 5000sq of digital and interactive fantasy adventure for parents and children. A playroom with many different activities, including climbing equipment, a digital slide, Brio train sections, cooking stations, a ball pit, and a digital lily pond t name a few. Sessions start from $200 for 1 child and 2 adults for 1 hour. Address: LOHAS Park, Tseung Kwan O Area 86, New Territories.
Little Hawaii Waterfall is considered one of the easiset waterfall hikes in Hong Kong. The waterfall is accessible along the Little Hawaii Trail, which runs between Tseng Lan Shue and Tseung Kwan O. Under4km and takes approx. 1 hour. it can get very busy and crowded especially on weekends.
Angsana Spa is located inside ALTO Residences, and it perfect for indulging in some relaxation. Address: 29 Tong Yin St, Tseung Kwan O, 2792 6626
Tseung Kwan O Swimming Pool is an epic spot boosting eight pools including water slides, and water pistols. Address: 9 Wan Lung Road, Tseung Kwan O, NT
You may also like: The Best Public Swimming Pools in Hong Kong For a Family Day Out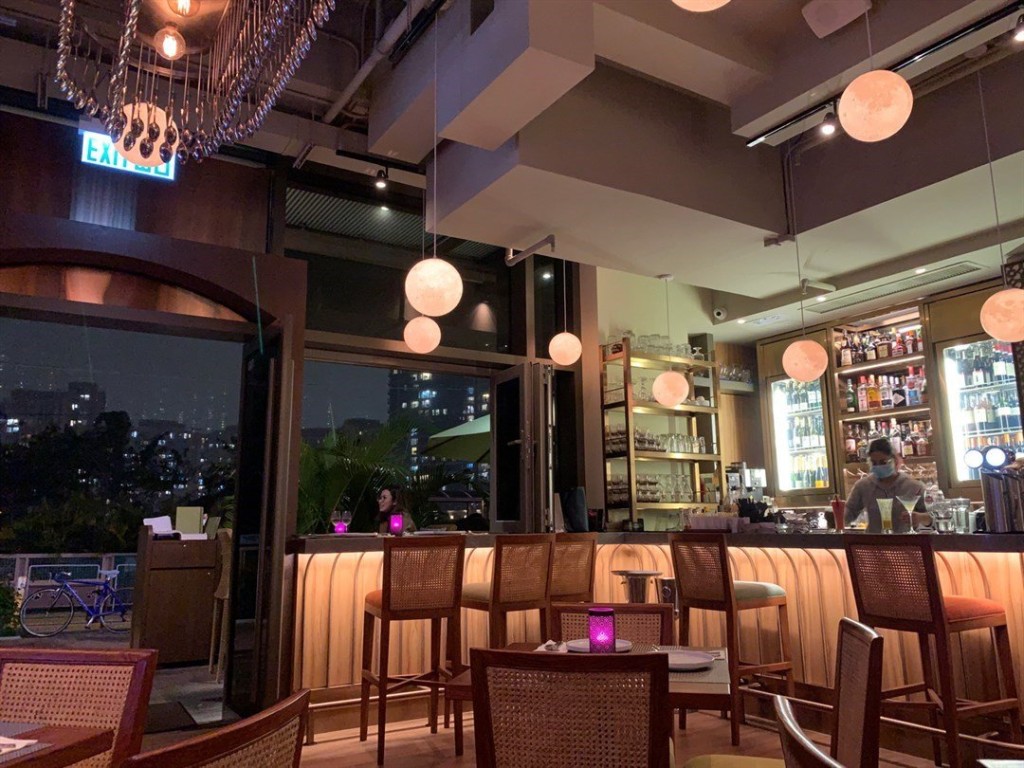 Where to EAT
Our Top Family Friendly Picks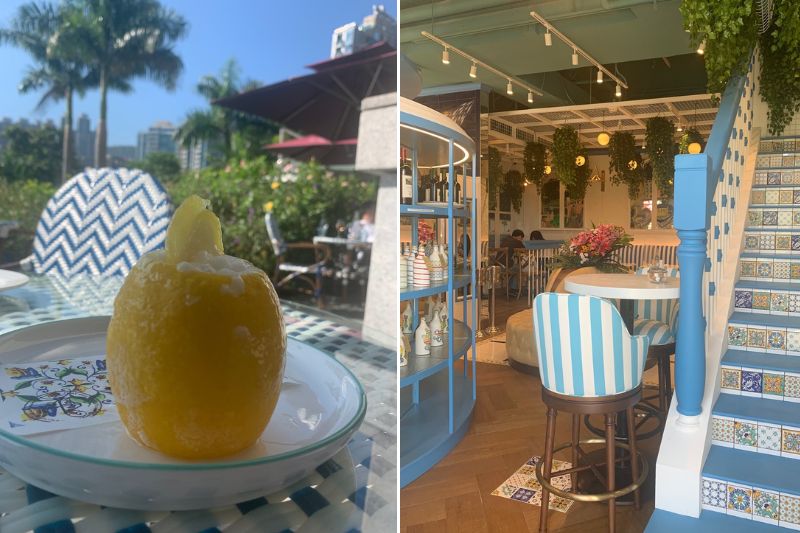 The latest arrival to Tseung Kwan O is Crust Sorrento, sister restaurant to Crust Italian in Wanchai. Offering alfresco and indoor tables, Crust Serrento brings the Amalfi coast to TKO. The perfect setting for an Aperol Spritz and pizza, pasta or a salad. The desserts are a must try. Address: G/F, The Monterey Complex, 23 Tong Chun Street, Tseung Kwan O. Tel: 2205 6311
Thai, Malaysian and Indian Cuisine. Address: Shop G07, G/F, Monterey Place, 23 Tong Chun St, Tseung Kwan O, Hong Kong, 2246 0055
Offering fresh handmade pastas and homey Italian dishes, the TKO branch is the latest location for Pici "the world's local pasta bar". No reservations accepted. Address: CAPRI Place – O'South Coast, No. 33 Tong Yin St, Tseung Kwan O, Hong Kong, 2633 9200
For tasty stone baked pizzas, you can't go wrong with Pizza Pig. Their whopping 30-inch-long and 9-inch-wide pizzas are brimming with toppings, bubbling sauce and cheese. As well as indoor dining, there are a few (pet-friendly) tables outside and takeaway is available. Address: G/F Monterey Place O'South Coast, 23 Tong Chun St, Tseung Kwan O, 2611 9791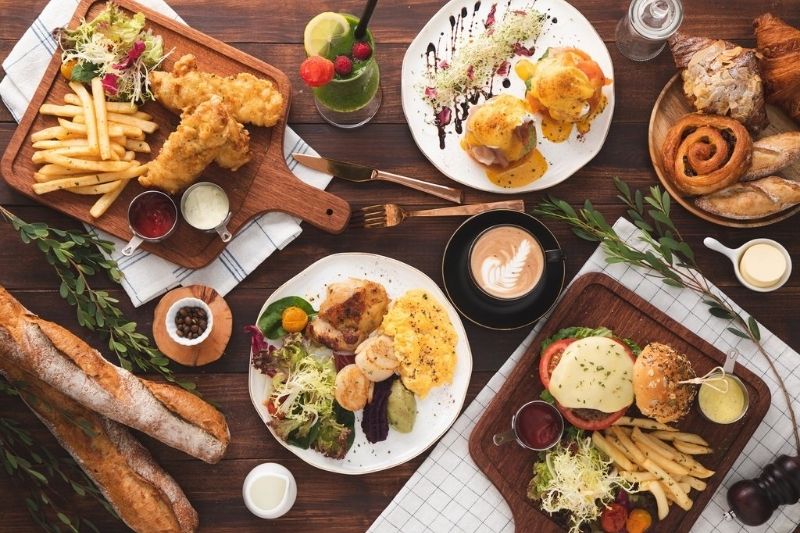 Overlooking the waterfront this colourful Italian eatery offers pizza, pasta and salads. Edible straws keep children entertained – the lime, rose wine and elderflower spritz will keep the parents entertained! Limited outdoor seating is available, as is takeaway. Address: Shop 8, G/F, Alto Residences, 29 Tong Yin Street, Tseung Kwan O, 2661 2238
With its trademark easy-going and relaxed atmosphere, and a wide range of menu choices for the whole family, Oolaa TKO is well worth a visit – be it for breakfast, brunch, set lunch or dinner. Address: Shop G16, G/F, Capri Place, 33 Tong Yin Street, Tsueng Kwan O, 2369 2866
Located in Tseung Kwan O Waterfront, First Love HK speicalises in Taiwanese Robatayaki. Choose from beef, pork and seafood from different origins, as well as Taiwanese beef noodles. They are offer pet snacks, deodorization and disinfection supplies free of charge! Address: Shop G26, G/F, Pianhui Fang, 21 Tong Chun Street, Tseung Kwan O, 6826 7880
You may also like: NEW Family Friendly Restaurants in Hong Kong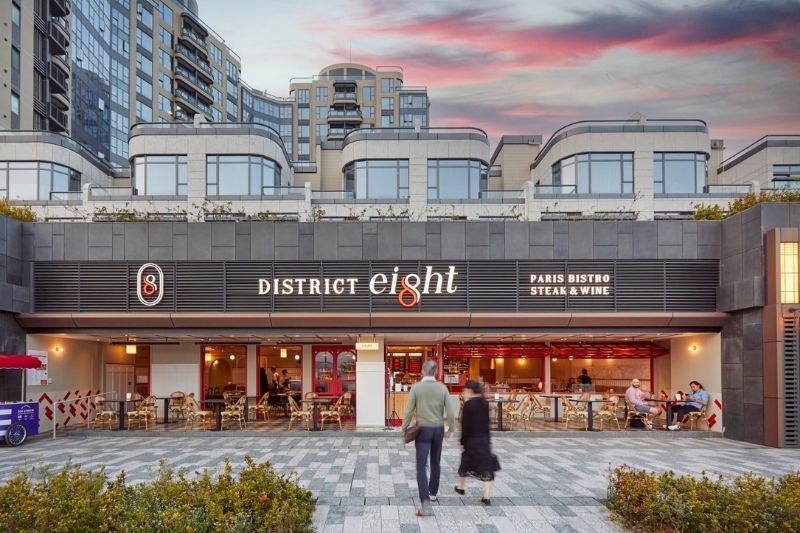 The Point Pizza & Pasta
This casual all-day dining joint, first started out as a small street corner outlet in Causeway Bay. It has now evolved to 7 restaurants across Hong Kong and offers a range of menus suitable for all. Address: G01-02, Park Central, 9 Tong Tak Street, Tseung Kwan O, 2799 8801
The restaurant in Tseung Kwan O serves pastries, bread and all-day dining options. They also host workshops and cooking classes. Address: Shop 4, Alto Residences, Restaurant No.4 G/F, 29 Tong Yin St, Tseung Kwan O, 2703 9388
A Parisian style steakhouse brasserie along the Tseung Kwan O Waterfront. Great for a lunch or evening date! Their signature steaks served with Café de Paris sauce, charred onions and frites are a must try! Address: Alto Residences, Shop 10, G/F, 29 Tong Yin St, Tseung Kwan O, 3500 5860
A cosy restaurant offering renditions of Izakaya cuisine. Must try dishes include the Wagyu beef pot rice and the fatty tuna tartare with avocado paste, marinated egg yolk, and topped with caviar, yes please! Address: The Parkside Tower, 18 Tong Chun St, G07, Tseung Kwan O, 3618 8211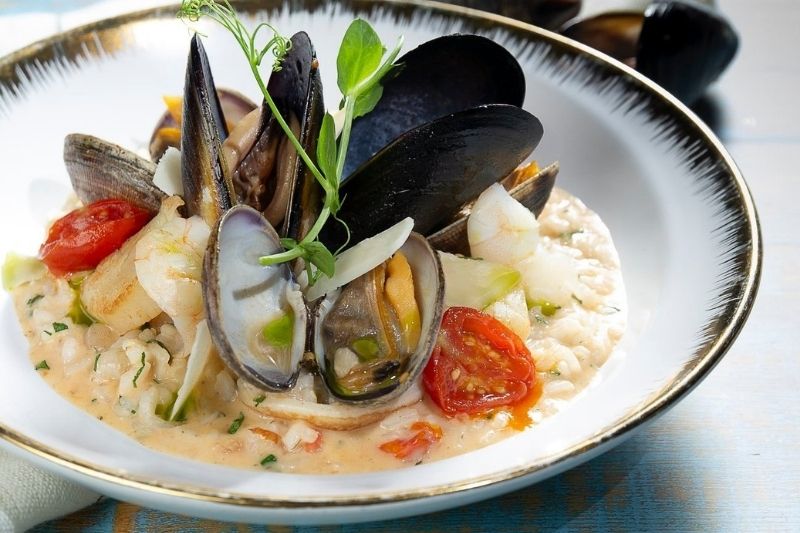 Specialising in Italian cuisine, from the  Romagna region. Address: Shop G02, Monterey Place, 23 Tong Chun Street, Tseung Kwan O, 2576 2398
Serving up some delicious Asian fusion treats. Madira is a modern take on Indian and European cuisine with a lovely alfesco dining area. Address: Shop 21, G/F, Papillon Square,21 Tong Chun Tseung Kwan O, Hong Kong, 2868 2236
A unique café which regularly hosts activities like travel sharing sessions, concerts, cultural and creative competitions, photography exhibitions, second-hand book recycling campaigns and youth social welfare coffee classes. They also have a menu offering western dishes and desserts. A place to have a coffee and immerse yourself in an experience. Address: 105-107 Po Hong Road, G53, G/F, Hong Kong Veldrome, Tseung Kwan O, 2632 7107
Address: Shop F24-26, Level 1, Popcorn Mall, STAR Cinema, 9 Tong Yin Street, Tseung Kwan O, Hong Kong, 2568 1199
Address: PopCorn G43-G45, 9 Tong Yin St, Tseung Kwan O
Dough Bros
Yes we know, this isn't a restaurant. But the impending arrival of Dough Bros in Tseung Kwan O is big news. And with so many places along the waterfront for you to perch and enjoy your takeaway Dough Bros pizza and doughnut how can we not include it?!
You may also like: 7 Best Gift Ideas for Men

Our Top Coffee Shop Picks
This large minimalist restaurant aims to provide great tasting coffee made from the best quality beans they can source from around the world. Healthy snacks and cakes are also available, and we love the fact that there is a complimentary tap for sparkling water. Address: Shop G1A, Papillons Square, 21 Tong Chun St, Tseung Kwan O, 2569 6069.
Jomo
For coffee, cakes and vegan pastries head over to Jomo, you wont want to miss out. Address: Shop G01 & 1A, Monterey Place, 23 Tong Chun Street, Tseung Kwan O, 2762 0258
With 4 locations across Hong Kong, Urban Coffee Roaster has been serving up coffee to the community since 2014. With a drinks menu, food menu there is something for everyone. If you fancy a cheeky tipple instead of coffee they also have a alcohol menu. Address: Shop 12, 29 Tong Yin Street, Tseung Kwan O, 2383 3362
Perfect for your morning coffee and yummy French baked goods and freshly baked sourdough bread. Open from 7am. Address: Shop G9A, Papillons Square, 21 Tong Chun Street, Tseung Kwan O, 3621 0237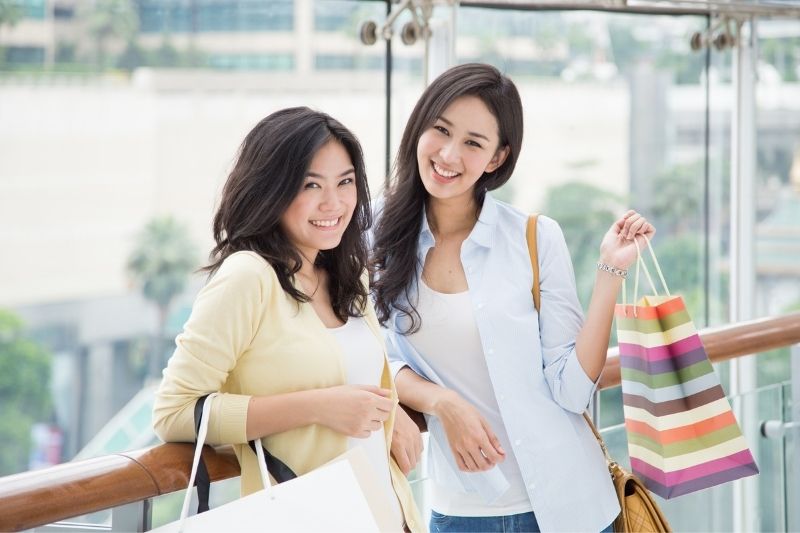 Where to Shop
There are no shortage of malls in TKO, whether you are looking to update your wardrobe, buy a gift or grab some food, you might want to check out the following…
Tseung Kwan O Plaza
Address: 1 Tong Tak St, Tseung Kwan O
Address: Tseung Kwan O MTR Station, Tseung Kwan O, Hong Kong, 3543 1273
East Point City
Address: Metro City Plaza, 8 Chung Wa Road, Hang Hau, Hong Kong, 2628 7399
MPC Central
Address: 8 Yan King Rd, Tseung Kwan O, 3194 3200
Boasting over 36,000 sq. ft of indoor shop floor, plus an outdoor sports playground of the same size, Decathlon TKO allows visitors to experience the sports products! Address: 3/F, TKO Spot, 2 Tong Ming St, Tseung Kwan O
You might also like: The Best Stationery Stores in Hong Kong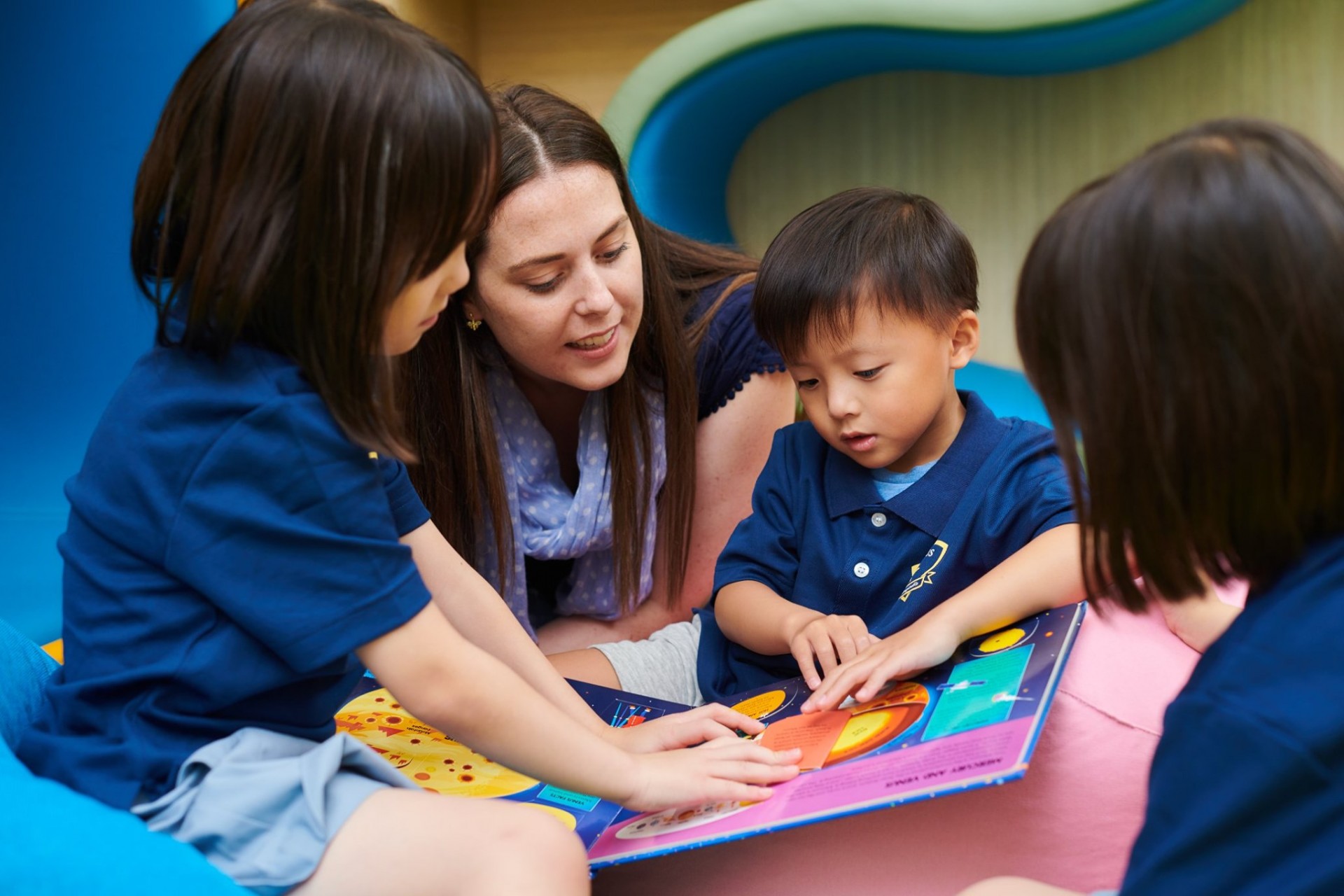 Schools in the Neighbourhood
Many families are flocking to the Tseung Kwan area as it continues to become more and more developed. There is a good list of schools to choose from anf another reason why it's so popular with both locals and expats alike. Our Tseung Kwan O neighbourhood guide gives you the low down.
Les Petits Lascars Kindergarten
The school follows the French Education System (AEFE) and offers playgroups and baby gym classes for children 9 to 24 months. Pre nursery from 2 to 3 years old and K1 – K3 for 3 to 6 years olds. They also offer French mother tongue support classes for 2 to 11 years olds. Address: G01, Capri Place, 33 Tong Yin Street, Tseung Kwan O, 2526 8666, admissions@petitslascars.com
The Kindergarten and Primary school located in TKO offers the International Early Years Curriculum (IEYC) and International Primary Curriculum (IPC). In addition, they also offer comprehensive Maths, English and Mandarin courses. Address: G27 Monterey Place, 23 Tong Chun St, Tseung Kwan O, 3643 1868
Shrewsbury offers and English National Curriculum for children aged between 3 and 11. Address: 10 Shek Kok Road, Tseung Kwan O, 2480 1500
YCIS has a Early Childhood Education (ECE) campus in TKO offering a bilingual programme. admissions@ycef.com, 2338 7106
The school offers classes from P1-P6, in Chinese, English and Putonghua. Address: 2 Tong Yin St, Tseung Kwan O, 2177 0050, info@plkwws.edu.hk
You may also like: Looking for a Kindergarten For Your Toddler or Preschooler?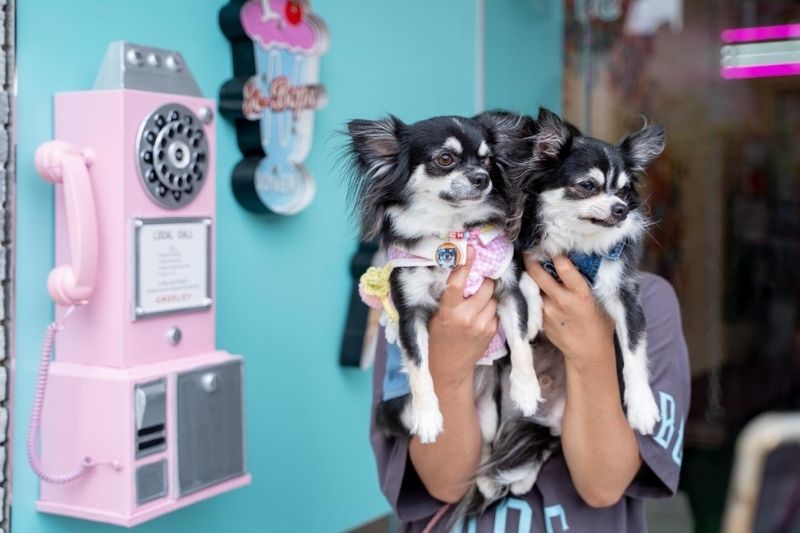 Furry Friends
In addition to the waterfront park, part of which allows for dogs, TKO also boasts three pet gardens:
Po Lam Sitting-out Area (1,248 sqm) Address: Po Lam Road North, Tseung Kwan O
Wan Po Pet Garden (12,800sqm) Address: Wan Po Road, Tseung Kwan O
Tsueng Kwan O Waterfront Park (648 sqm) Address: Tong Chun Street, Tseung Kwan O
Looking for a restaurant you can take your pooch? Enjoy a burger in the company of your dog at this stylish pet-friendly American diner, one of the few in Hong Kong that allows dogs inside. They also sell dog treats and have a groomers. Address: Shop No. 19, G/F, Papillons Square, Tseung Kwan O
Address: Shop G18, Papillons Square, 21 Tong Chun Street, Tseung Kwan O
Address: Shop B01A, Park Central, No. 9 Tong Tak Street, Tseung Kwan O
You may also like: Pets for Kids: 5 Benefits of Owning a Pet
Main photo courtesy of Shutterstock; photo 1 courtesy of Shutterstock, photo 2 courtesy of Lohas Rink, photo 3 courtesy of Open Rice, photo 4 courtesy of RISE Kitchen FB, photo 5 courtesy of District 8 FB; photo 6 courtesy of Amare FB; Photo 7 courtesy of NOC FB; Photo 8 courtesy of Shutterstock; Photo 9 courtesy of Invictus; Photo 10 courtesy of Route 99.
Related Articles: