Reading Time: 5 minutes
Hong Kong has a huge heart. It boasts a myriad of well-known local charities and NGOs, all making a massive difference to those in need. Equally, there are many lesser-known altruistic souls and organisations sharing hope and opportunities amongst individuals and communities across the territory, who deserve recognition and our support. If you're keen to contribute to Hong Kong's society, here are five groups willing to pass the halo baton.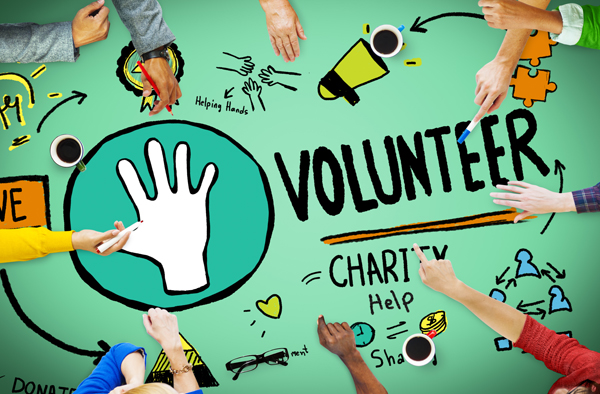 Little Alchemy
Little Alchemy is the inspiration of Seema Bhatia, Nathalie Sommer and Ainslie Young. Together, they share a vision to uplift, empower and lead women through good times and bad. If you're new to the city, feeling lonely, struggling with work/home/relationship challenges, or life is simply getting you down, Little Alchemy's Facebook community of 900+ members will be there to bolster you.
The team holds monthly 'chai and chatter' mornings where women meet and eat, share issues, introspect, laugh, cry and meditate. Together, the members seek to serve the community. They regularly meet with the homeless, donating food, clothes and water. They have supported Liberty Asia in the fight against child sexual slavery and they are currently working with the Justice Centre to support and educate female refugees as they adjust to life in Hong Kong.
How can you help?
According to the founders, everyone is an alchemist in their own right. If you have a story, skill or profession to share that will inspire and empower other women, and you have a desire to make a difference to the lives of those less fortunate, connect with Little Alchemy on their Facebook page, Little Alchemy – Love, Rise and Unite.
Facebook group (closed): www.facebook.com/groups/114757662227739/

Plan B
What happens if you're an expat spouse and your marriage falls apart? Or, the love of your life suddenly passes away? How do you go about rebuilding your life? Do you stay or do you go? What are the financial, legal and childcare implications? How do you cope emotionally? These are just some of the questions that kept Caroline Roy, a writer, up for nights on end as she witnessed a dear friend fight her way through a long and painful separation from a husband.
Concerned by the lack of readily-available support for expats who become single parents, Caroline decided to set up Plan B, a network that includes a psychologist, financial adviser, career coach, life coaches and full-time mums all willing to donate their expertise to help singles in crisis. Since its inception last year, Plan B has helped over 40 singles with psychological support, reductions in school fees, visa and immigration questions, and a return to the workforce, for example.
How can you help?
According to Caroline, the most pressing need is for lawyers or people-in-the know to advise on family- and divorce law matters, and help keep legal fees down for clients by either donating their professional time or preparing the clients for their interaction with a law firm.
Plan B is also looking for a co-ordinator and administrator and, as Caroline will soon be embarking on her next expat adventure, a tech person to manage the website. If you have the relevant skills, contact the Plan B group on info@planbhongkong.com.
OCD and Anxiety Support HK
Having experienced first hand the effects of anxiety disorder (AD) and the limited resources available to sufferers of anxiety disorders and obsessive compulsive disorder (OCD) in Hong Kong, Minal Mahtani travelled to the USA in search of answers. She was determined not to let her fears forever impact every aspect of her life for she firmly believes that whilst mental health disorders are not a choice, treating it is in our hands. When cognitive behaviour therapy and exposure response prevention gave her a new lease of life, she returned to Hong Kong and realised the pressing need for all sufferers of mental health disorders to have easily accessible support.
In January 2014, Minal, who holds a degree in psychology, trained as a cognitive behaviour therapist and established OCD and Anxiety Support Hong Kong, the only English-speaking monthly support group for sufferers that is free to attend.
The purpose of this group is to provide a safe, confidential and non-judgemental space where sufferers can speak, if they choose to, about their fears, intrusive thoughts and physiological symptoms of anxiety and emotions. Sufferers are taught a range of coping skills, such as recognising and challenging cognitive distortions, mindfulness and relaxation techniques. Because of the severity of their anxiety disorders, not all members can attend support group meetings. Instead, online support and access to resources is provided.
How can you help?
Donate to OCD and Anxiety Support HK to support individuals who cannot afford professional care and for research to be carried out on OCD in Hong Kong. To offer your support, email ocdcommunityhk@gmail.com.

Baking for a cause
When the daughter of Ermanno Lelli's friend, Gloria Wong, was hospitalised last Christmas, he decided to bake her a small cherry pie. When he arrived at the ward and saw an orphan girl who had been alone all day, and many more sick children, he was moved to tears. Later that day, he reached out to his personal contacts as well as Hong Kong's community through social media asking them to help him bake cakes for children in orphanages and hospitals across Hong Kong in the lead up to Christmas. Just three days later, with the support of many volunteers – Angels for Orphans, The Nesbitt Centre and Facebook community 'Hong Kong Moms' to name but a few – the initiative dubbed 'Baking for a cause' baked and delivered enough cakes to bring Christmas cheer to 800 children.
Since then, Baking for a cause has attracted the support of Tai Tai Pie Pies, DiVino Group and Deliveroo, as well as many other well-known brands. Cherry pie cakes have reached over 3,000 children in organisations including Jockey Club Rehabilitation Complex, St. Christopher's Home, Harmony Lane and Caritas School.
How can you help?
South Island School has recently volunteered to bake cakes for Baking for a cause. If you are connected with a school that would like to do the same; if you'd like to be a volunteer; or, if you're willing to donate ingredients to the cause, connect with Ermanno via Facebook community "Baking for a cause".
Facebook: https://www.facebook.com/groups/205835693082952/
DB Mothers and Friends
Dismayed by the number of quality household items disposed of by people relocating within the territory or abroad, Nikki Wytus Bouteiller felt compelled to do something to help protect Hong Kong's environment. Determined to direct unwanted furniture, appliances, toys and clothes away from landfills and towards the less fortunate community in Hong Kong and developing countries, Nikki established DB Mothers and Friends Ltd, a Discovery Bay-based social enterprise that provides collection services to reduce waste and redistribute to charities like Crossroads Foundation, Christian Action, refugee NGOs, as well as low-income and less fortunate homes via registered social workers.
How can you help?
Don't be too quick to dump your pre-loved items. Join DB Mothers and Friends Facebook group, PM or email nikkiboot@gmail.com a list and photos of items you no longer want, as well as your contact details. Nikki will reply and arrange collection promptly.
Facebook: www.facebook.com/groups/280347721984725/