Reading Time:
3
minutes
It can be difficult to get excited by upcoming celebrations with the current restrictions in place, but there are still plenty of ways in which you can make them memorable. We've rounded up some ideas for Valentine's Day which are sure to put a spring in your step.
Why not give your loved one a gift of health, by boosting their immunity, metabolism & glow this Valentine's. Pick between the Metabolism Boost, Skin Glow or The LifeDrip (multi-nutrient drip) and get stronger together. Buy 1 IV and get 1 for half price this Valentine's at the LifeHub.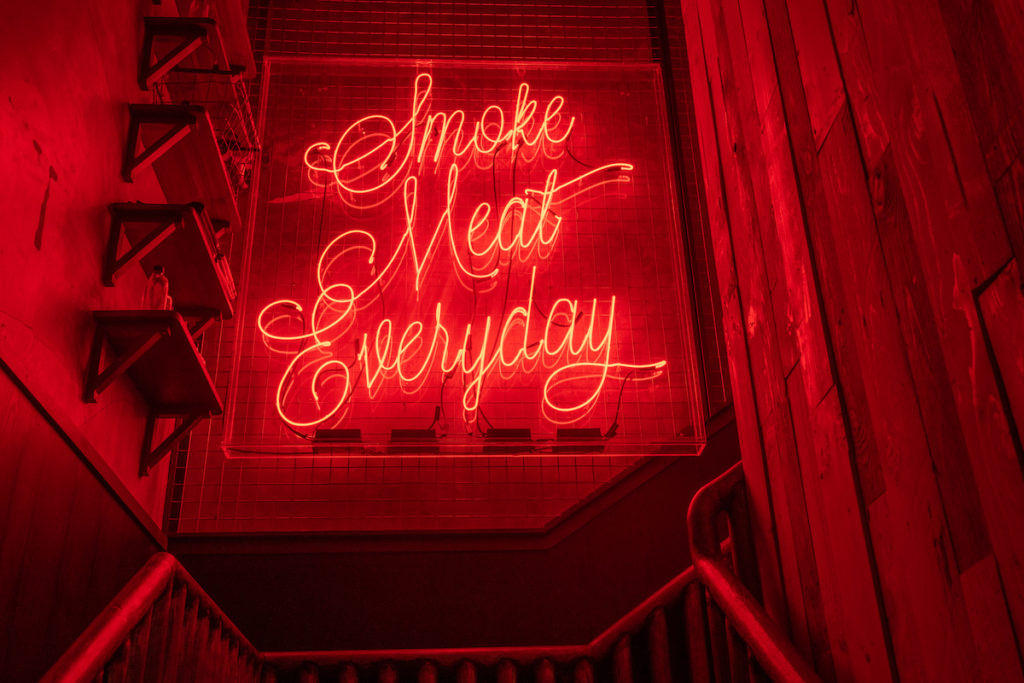 Fancy trying your hand at meat smoking? Head on over to Smoke & Barrel this Valentine's Day for a meat smoking 101. Alongside a pumping playlist of hip hop and rap tunes, the interactive Pit House Cooking Lessons will include:
What is traditional meat smoking and the types of wood used for smoking
Hands-on cutting and breaking down meats
Understanding the difference between good and bad smoke, temperature control, and types of seasoning
Seasoning chosen meats
Tasting of various smoked meats and a light lunch
Guests to return to the restaurant at 6pm to take their smoked meats home
For more details on how to book check out our post here.
Picnic on the Peak with Rajasthan Rifles, for a unique Valentine's Day together. The picnic baskets are priced at $498 for two people and each hamper comes packed with delicious treats from the restaurant. Feast upon fried peanuts & cashews, samosa chutney, chicken tikka club sandwiches, seasonal fruits & clotted cream, chocolate brownie & toffee pudding, nimbu soda (an Indian-style lime soda), and water. All hampers also include blankets, enamel flatware, and a flask. Available every day from 12 pm or 6 pm, with 48 hours pre-ordering required.
Enjoy an evening Harbour Cruise on the Aqua Luna. Relax on a lounge bed, sip on a refreshing drink and soak up the sights and sounds of Hong Kong's harbour and skyline on the 45 minute Harbour Cruise. Departing from Tsim Sha Tsui & Central pier, prices start from $280 per person.
Do something creative together this Valentine's Day with an art jamming session at Oscary Art in PMQ. In house artists are available to help with ideas, and each sessions is approx 4 hours. Priced at $200 per person, which includes 1 Canvas, 2 packed soft drinks and all painting materials.
Enjoy some time together whilst learning a new skill. A Valentine's day date inspired by your favourite cocktails. Drinks expert Victoria Chow will lead the night and show you everything from technique, style, origin, and stories behind each component so you can fully understand what goes behind each serving. The Woods has a range of options available to suit all needs and workshops can be arranged at a preferred location.
Relish – DIY Dinner At Home
This Valentine's Day, events & catering company Relish has created a 'Semi-DIY' romantic feast for couples to enjoy in their own home. The four course menu includes:
An amuse bouche of salmon rillette with shallot and crème fraiche and brioche
Starter of kale salad with pomegranate, pecans, and honey dijon dressing
Mains include half a Canadian lobster with New Zealand beef tenderloin fillet serve with black truffle butter
Side dishes of freshly baked artisan bread, potato dauphinoise, and roasted asparagus with flaked almonds
Finished of with a pistachio and raspberry chocolate brownie
Each item is vat-packed, marinated and seasoned along with simple cooking instructions. The set also comes with a bouquet of red tea roses and seasonal florals in red and blush tones, candles, and a bottle of chilled Veuve Clicquot Champagne. The 'At Home's Valentine's Day' dinner is priced at $2,500, and Relish delivers in Hong Kong, Kowloon and outlying islands. Orders can be placed online.
Valentine's Day Gift Ideas:
Give Gift has a great selection of hampers, which can include flowers, food items, or even skin care products.
Check out the range of gifts from Rituals, with something for everyone, be is fragrances, bath and face care products, or a soothing candle to help you relax.
Hoping for a quiet night in? Lush has a great range of Valentine's Day gift ideas guaranteed to help create a romantic evening.
Sally's Toy is a must stop shop for creating an intimate Valentine's with a range of gift ideas.
Read More: Celebrating Valentine's Day in Asia