Reading Time: < 1 minute
serves 1-2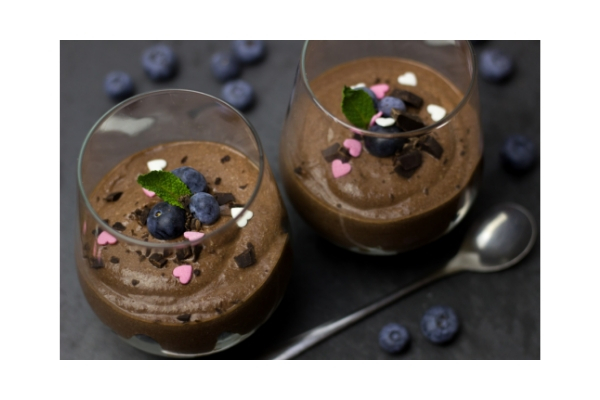 Ingredients:
1 large ripe avocado (170g)
1/4 cup raw cocoa powder
1/4 cup coconut milk or almond milk
1 tsp stevia
1 tsp natural vanilla extract
Optional extras: toasted sliced almonds, chia seeds, frozen mixed berries, almond butter, cocoa nibs, coconut oil
Directions:
Purée the avocado until smooth.
Mix together the cocoa powder and milk until combined and add to the avocado.
Stir in the stevia, vanilla extract, and any extra ingredients and mix well.
Transfer the mousse to individual bowls and store in the fridge until ready to eat.
Nutritional Information per portion:
178 kcal
4.5g protein
15g fat
17g carbohydrate