Reading Time: < 1 minute
Kid-friendly vegetarian recipe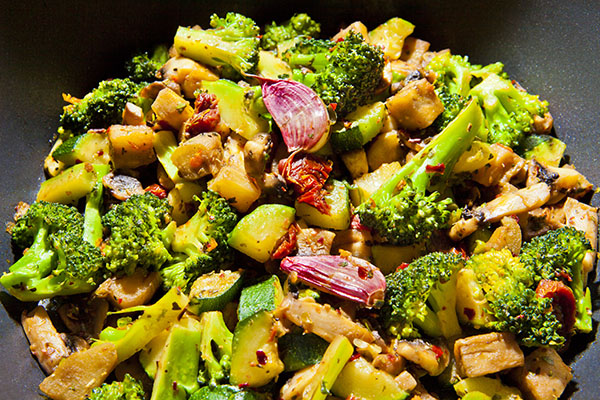 Serves 4
Ingredients:
1 3/4 cups cooked lentils
1 1/2 cups cooked chickpea
4 cups combination of cubed eggplant, broccoli, okra and green beans
1 medium onion, diced
3 gloves of garlic, diced
2 tsp minced ginger
1 tbsp curry powder
1/2 tsp turmeric powder
1 tsp cumin powder
1/2 tsp fine sea salt
1 tsp coconut sugar
1 1/2 cups crushed tomatoes
Vegetable broth (optional)
To serve:
Basmati or red rice
1/2 cup coriander
Heat the pot and add a drizzle of olive oil. Sauté the onion, garlic and ginger 'til the onion has softened.
Stir in curry powder, cumin, turmeric, and coconut sugar and cook for a minute. You'll know when it is done from the fragrant aroma.
Add tomatoes, chickpea, lentils, and the vegetable mix. Let it simmer until the vegetables are cooked to your liking. If too dry, add some vegetable broth.
Garnish with fresh-chopped coriander and serve with basmati rice or red rice.