Reading Time: 4 minutes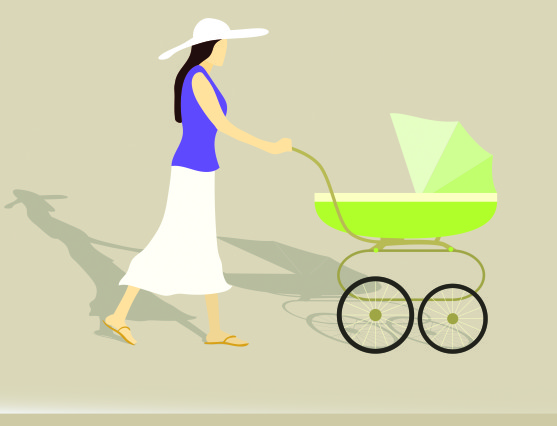 Navigating Hong Kong with a petit passenger in tow can be a challenging feat. The streets, slopes, steps and surly crowds of pedestrians can all stress out parents who simply wish to stretch their legs and save their sanity. Often, stroller-friendly walks that are recommended (I'm guessing by folks with rose-tinted glasses or abs of steel) will throw in a curveball – be it a ridiculously narrow pathway, a flight of stairs or a lack of kid-friendly eateries – any of which can metaphorically tip mums over the edge. To compile a list of genuinely stroller-friendly walks, I turn to mums who really do walk the talk: supermums who manoeuvre supersized double strollers and all the requisite kiddie paraphernalia because they have not one but two little bubbas going along for the ride. Following in their footsteps, here are five tried-and-tested recommendations from members of Facebook community Hong Kong Mothers of Multiples:
Victoria Peak
The walk around the Peak offers a smooth journey for stroller-riders, a stunning view for parents and a cool escape from the heat and humidity. Start at Lugard Road and cruise along the flat path for around an hour, pausing to rest on the benches dotted along the way or feed bubs under the shade of the trees. Walk full-circle back to the Peak Galleria, where there's a heap of family-friendly cafes, ice-cream shops and restaurants to try out.
This walk is a firm fave for mum of twin boys, aged nine months, Kristina Pavchenco, who says the Peak is a great place for mums to enjoy a spot of breakfast or lunch while the babies are napping.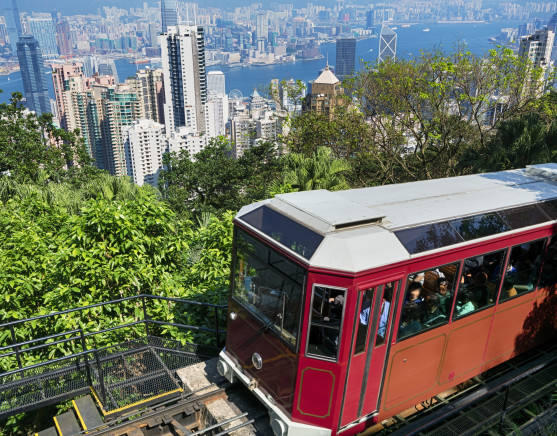 Sai Wan Ho to Quarry Bay
Take in beautiful views of the harbour as you stroll along pram-friendly Aldrich Bay Promenade. Start at Sai Wan Ho, take a break at the full-sized Fireboat – easily accessible by a ramp – watch the boats in all shapes and sizes moving around the Typhoon Shelter water, amble some more, rest or play at the huge playground, take the walkway up and over, and continue to Quarry Bay. There are lots of lovely waterside restaurants and cafes along the way if you or bubba want a tummy-filler or thirst-quencher, and zero stairs to lug strollers up and down.
According to Gia Ferguson, mother of twin boys, aged two, who recommends this scenic half-hour walk, Frites restaurant in Quarry Bay not only serves delicious food, but it also has a play area at weekends: the perfect ingredients for a baby-friendly excursion. 
Seaview Promenade
(Repulse Bay)
Escape the concrete jungle and enjoy a tranquil meander along the wide, paved Promenade. Start at Repulse Bay, head down to Beach Road, and take your tiny tots on a truly breathtaking 20-minute journey towards Deep Water Bay. Soak in the views of the coastline and the boats bobbing up and down on the water. This is also a dog-friendly walk, so expect to see happy pups frolicking around. Beginning your babe-in-buggy excursion at Repulse Bay means you will not encounter stairs. If you plan to start from Deep Water Bay, there are steps down to the paved walkway. On a warm summer's day, bring your swimmers and a bucket and spade for some beach action.
Sarah Oliver Scemla, mother of twin boys aged 23 months, enjoys this walk, and she says the great playgrounds at The Pulse, Repulse Bay, as well as the variety of family-friendly restaurants are perfect ways to start or end your seaside stroll.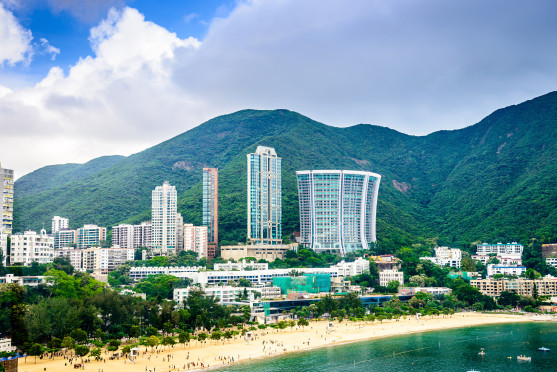 Penfold Park (Sha Tin)
This public park, which attracts around 15,000 visitors a month, is a pram-pusher's paradise. Built and managed by The Hong Kong Jockey Club, Penfold Park is located within the track of the Sha Tin Racecourse in New Territories. Take a leisurely walk along paved paths winding along well-manicured grassy lawns, admire the wild migratory birds that inhabit the pretty man-made lakes, kick off your shoes and relax under the massive trees. Later, show your tiny tots the full-sized painted horse statues and other equestrian-related artworks on display in the park, then let them loose (if they're old enough) in the children's playgrounds.
The perfect spot for a family picnic, there are tables and chairs where you can stop to eat or feed, as well as barbecue grills. If you need more fluids, there are drinking taps and vending machines dotted around the park. Boasting more than 20 acres of beautiful landscape, Penfold Park is a much-needed respite for mamas in need of vast space, lush vistas and fresh air.
Opening hours for both the Park and the car park are subject to change on racing days and other special days. To avoid disappointment, refer to The Hong Kong Jockey Club's website for an up-to-date schedule.
Dr Edith Hui, mother of twin boys aged 10 months, recommends Penfold Park as she loves the fact that there is plenty of greenery, lots of dogs, no crowds during the weekdays and no mosquitos!
Sai Kung Town
Another vote for a waterfront walk! The serene walk along Sai Kung's waterfront is the ideal setting for mamas who need a change of scene from being cooped up indoors. Stroll along the paved waterfront, taking in the most stunning views of the mountains, fishing boats (where you can buy fresh seafood from the fishermen) and traditional junk boats, which can take you to the outlying islands and beaches. A popular kite-flying area, your babies will be mesmerised by the kites dipping and dancing through the warm breeze.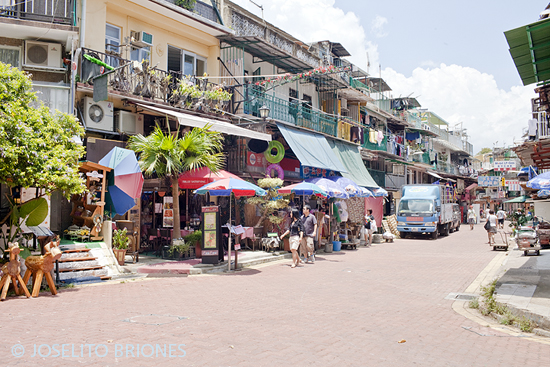 Along the waterfront, there is an alfresco restaurant, children's playground and a public swimming pool complete with toddlers' pool and slides. At the weekends, some market stalls open up to sell local handcrafted and organic goods. At the end of the walk, an ice cream van loyally awaits, adding a sweet touch to your perfect stroll. You'll be walking alongside many strollers – some carrying babies and some carrying dogs. But don't worry, there's plenty of room for everyone!
You can turn back the way you came or continue towards Sai Kung old town. Walk through quaint alleyways dotted with small boutique shops, cool cafes and fruit stalls, then enjoy a delicious meal at one of the many family-friendly restaurants in Sai Kung's vibrant square.
The square is where most strollers gather to eat, says Sai Kung resident Amy Wong, mother of boy and girl twins aged nine, and a daughter aged two. With its warm and friendly vibe, a playground just outside the square and loads of families relaxing and eating, this is the ultimate stroller-friendly excursion.