Reading Time: 7 minutesEveryone has, at some point in their lives, undergone some form of hair removal, whether it's waxing legs, shaving beards, or lasering underarms. Over the years there has been a sharp rise in the number of options on the market to help get rid of unwanted hair. More recently laser hair removal has become very popular over waxing for its seemingly more permanent outcome. But which is better, waxing or laser? We look the merits and downfalls of both.
I've always personally favoured waxing, from a cost perspective and perhaps because it's the only thing I've ever really experienced with the best results. However, as I'm now a mum to a nine-year-old, and also of Indian heritage where our hair tends to be darker, I've become more conscious that before I know it, my daughter may want to remove excess hair on her legs and arms. I want to be better equipped to answer her questions and be ready to explore the different options.
Types of Hair
Hair is a very natural part of our bodies and it is mostly there to offer protection. For example, the hair on our head helps protect our scalps from the sun, eyelashes and eyebrows keep dust, dirt and sweat out of our eyes, nose and ear hair helps to keep germs out and body hair helps to regulate body temperature.
Hair is made up of Keratin (a hard protein also found in fingernails and toenails), and we have two types of hair on our bodies:
Vellus hair is soft, fine, and short. Most women have vellus hair on their chest, back, and face. Vellus hair helps the body maintain a steady temperature by providing some insulation. It can be darker and more noticeable for some women, especially those with darker complexions.
Terminal hair is coarser, darker, and longer than vellus hair. It's the type of hair that grows on our head. Around puberty, terminal hair also starts to grow in our underarms and pubic area. For men, terminal hair begins to grow on the face and other parts of the body such as the chest, legs and back. Terminal hair is there to provide cushioning and protection.
Each hair has a hair shaft and a hair root. The shaft is the part of the hair that sticks out of the skin, while the hair root is in the skin and extends down to the deeper layers of the skin. It is surrounded by the hair follicle.
Waxing Vs Laser: Which Hair Removal Method is the Best?
This is a difficult question to answer, and there is no right or wrong. We all have different skin and hair types, and therefore different methods will work. For those who have fair skin and fair hair, shaving or waxing every so often may be the right solution, whilst those whose hair is thicker or courser may want to adopt a more permanent solution, like laser. The key is to research all treatments available and decide what is best for your body.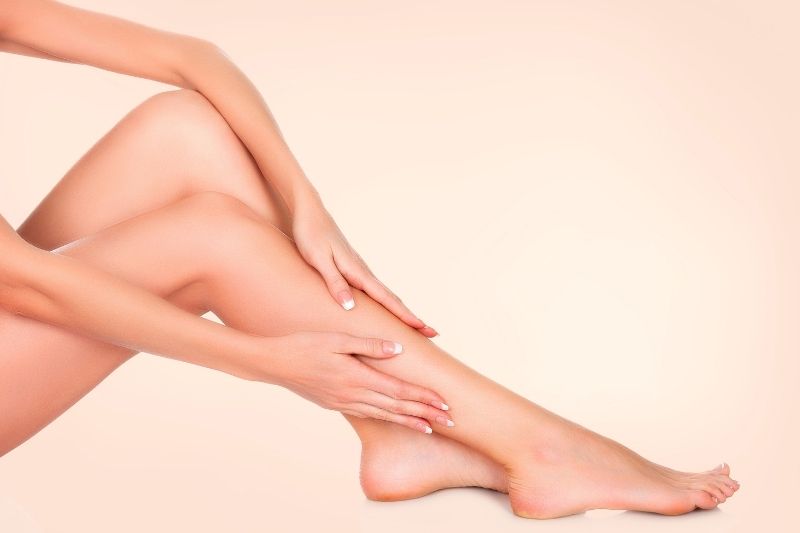 Waxing 101
How It Works:
Strip Wax – A sticky wax is spread on the area of skin where hair removal will take place, i.e. leg, arms etc. A cloth strip is then applied over the wax and quickly pulled off, taking the hair root and dead skin cells with it. Strip wax can be applied warm or may cold, and waxing can be done at home or in a salon.
Hard Wax – Is good for sensitive skin and if you are prone to bumps or ingrown hairs. Hard wax is also best for all face waxing and for intimate waxing services like the pubic area.
Sugaring – Egyptians were the early pioneers of 'Sugaring' and it is making a comeback due to its long-term effects and sustainability. Consisting simply of lemon juice, sugar and water, you apply the mixture to your body and pull in the direction of hair. Hair should be at least 3mm when you first attempt sugaring.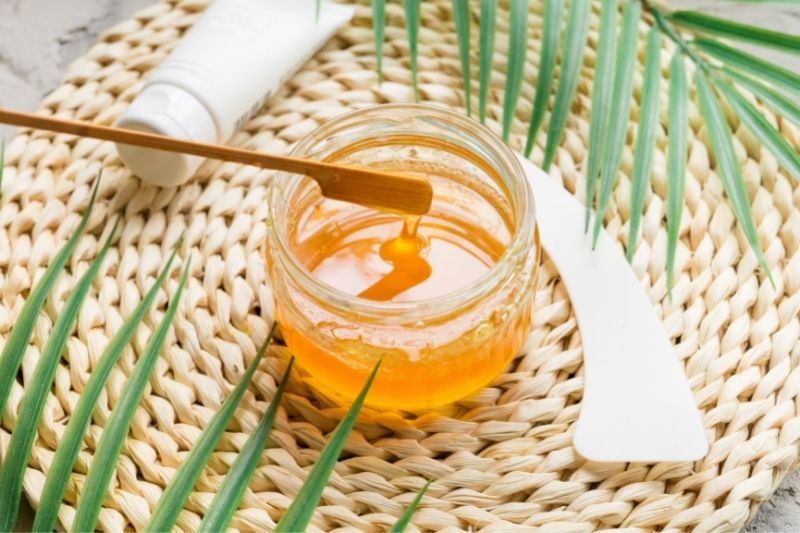 How Long It Lasts:
3 to 6 weeks dependent on your hair growth.
Pros: 
Waxing leaves the area smooth and can be long lasting. Waxing kits are readily available to buy from local stores and there is no shortage of salons. Hair regrowth looks lighter and less noticeable, and it's worth noting that with regular waxing over time, many people claim that there are some areas where hair stops growing.
Cons: 
The biggest drawback is the discomfort and pain. It hurts when the hair is ripped from its roots, especially in sensitive areas. Some people also experience temporary redness, inflammation, spots, bumps and ingrown hairs after waxing.
Anyone who uses acne medications such as Tretinoin and Isotretinoin may want to skip waxing because these make the skin more sensitive. People with moles or skin irritation from sunburn should also avoid waxing.
Tips: 
Waxing in salons can be expensive, however, if you've never had any waxing done before it may be best to go to a salon for your first time.
Hair should be at least ¼ inch long.
For the better results, you can exfoliate your skin 1 day before waxing to get rid of dead skin and prepare your hair follicles for removal.
You can take a painkiller like paracetamol before waxing to help manage any discomfort/pain.
If you're waxing for a holiday, an event or a party, it best to wax 3/4 days beforehand to give your skin time to heal.
Laser 101
How it Works:
Laser hair removal uses light to target the pigment (melanin) in individual hairs. The light travels down the hair shaft and into the hair follicle. The heat from the laser light destroys the hair follicle, so that the hair growth is delayed or can no longer grow. Shaving before laser is required, as the laser needs to target the hair follicle at the root. Long hairs on the skin will get in the way.
Types of Laser:
IPL (Intense Pulse Light) uses a single intense pulse of energy targeted at melanin, (effective for darker and more course hair). It is less effective on finer hair, and anyone with a higher melanin count may experience more discomfort.
SHR is a relatively newer technology and uses gentler pulses of energy at a higher frequency. 50% is targeted at melanin, and 50% targets the stem cells responsible for hair growth, therefore it is suitable for course and fine hair. As the pulses are gentler there is said to be less discomfort and skin irritation and is said to be better for more sensitive areas.
How Long it Lasts:
Laser hair removal requires several treatments over a length of time, and it is unique to the individual and the type of hair you have. For example, darker and courser hair may require more treatments than finer hair. Underarm hair may require fewer treatments than a full leg.
Pros:
Although multiple treatments are required many people experience minimal regrowth (if any) in some areas.
Relatively pain free. Some people compare laser hair removal to a rubber band snapping against the skin. Everyone's pain threshold is different but compared to other treatments, laser is more tolerable and is over quickly!
Cons:
Laser hair removal is very expensive. You can buy packages but be prepared to spend the money.
Some people experience itchiness, redness and a warm sensation on the skin, but this usually subsides post-treatment.
Some people may notice minor colour changes to the skin.
Hair follicles can be damaged with a laser and this can cause infections. A dermatologist can help if any skin infection occurs.
Skin can sometimes crust after laser treatment, and this can lead to scarring or scabbing if not looked after properly and kept moisturised.
Skin must be in its natural colour prior to lasering. This means no sun beds (at least four weeks prior), no laser treatments directly after a sunny holiday and no fake tan. If your skin is tanned, there is a risk of discolouration. Spray tans/tanning lotions increases the chance of the laser energy being absorbed into the skin rather than the hair follicle. This can reduce the effectiveness of the treatment and can sometimes lead to blisters or burns.
Tips:
There are many types of lasers on the market, so take some time to research what's best for you.
Consult with your doctor if you are taking any sort of prescribed medication. Some medications such as Accutane can increase the skin's sensitivity to the laser's UV light.
Ensure that your skin is completely clean and free of any lotions, creams etc, which can affect the treatment.
For the best results, attend all appointments, and stick to the correct before and after procedures.
Other Types of Hair Removal:
Shaving is quick, painless, and relatively inexpensive. However, hair grows back quickly, and it can be a high maintenance task. Hair also grows up more stunted and you can get more ingrown hairs, especially in delicate areas
Depilatory Creams are quick and easy to use at home. They essentially break down the keratin structure of the hair, which makes the hair weak and easier to break off when the cream is wiped away.
Electrolysis removes individual hairs from the face and body with a fine probe. The probe damages the hair follicles and prevents growth. Treatments are carried out by a professional and multiple treatments may be required.
Epilators are devices that remove hair from the root. You can purchase dry or wet epilators which can be used in the bath or shower. They can be painful to use as they pull the hair out.
Threading uses a thin cotton or polyester thread which is rolled over the area where you want to remove hair. The hair is plucked at the follicle root by a professional, and it can remove short rows of hair. It is best used on the face and eyebrows, and not suitable for the whole body.
Tweezers are great for plucking individual hairs from the eyebrows and face, but not suitable for on larger areas.
Hair Removal Salons in Hong Kong
Glow Spa offers six-session laser hair removal packages with a complimentary twelve month follow up at no extra cost. Single sessions start from $460 (chin) and prices vary depending on the area, coverage and package. They offer IPL, SHR and waxing.
Address: 8/F, Silver Fortune Plaza, 1 Wellington St, Central
Dolma Waxing Boutique is a one-stop shop for all your waxing needs. Super professional service in a comfortable environment with the promise of "no double dipping!" Prices are very affordable with its specialty Brazilian wax coming in at $350.
Address: Yu To Sang Building, Unit 303,3/F, 37 Queen's Road Central
Laver, centrally located on Stanley Street, offers waxing for both men and women, as well as laser hair removal. Using wax from Australia, all staff are well-trained, and claim that their hot wax will remove short, stubborn hair as short as 1-2mm. Laser hair removal can be bought in single sessions or packages averaging 5-7 treatments, with a one-year guarantee.
Address: 22nd Floor, Stanley 11 – 11 Stanley Street, Central
High Society Skin Clinic uses Candela Laser Hair removal which features a patented dynamic cooling device (DCD™), which sprays the skin with a cooling burst of cryogen before the laser pulse, making for a painless experience.
Address: Car Po Commercial Building, Unit 04-05 16/F, 18-20 Lyndhurst Terrace, Central
Estheclinic focuses on Laser hair removal using patented No Pain System (NPS) to destroy the hair with an integrated cooling system, to help make the treatment more pleasant, fast, and painless. They offer free consultations.
Address: 16/F, 8 Lyndhurst Terrace, Central
Feel Good Factor covers all your waxing and laser needs,  offering IPL with a variety of different packages.
Address: Winsome House, 73 Wyndham St, Central
Iyara has multiple locations around Hong Kong. Their day spa is an oasis from the hustle and bustle of Hong Kong and they offer comprehensive waxing from around $200+.
Address: Central, Hollywood Road or Mid-Levels
Honeypot has locations across Asia, with two salons in Hong Kong. The salon offers both waxing and laser. The wax used in house is made bespoke by certified Australian chemists using natural ingredients.
Address: Wellington Street and Causeway Bay
Main photo courtesy of Shutterstock; photo 1 courtesy of X, photo 2 courtesy of X; photo 3 courtesy of X; photo 4 courtesy of X
Related Articles: