Reading Time: < 1 minute
Grizzly, Panda and Ice Bear from the popular cartoon series We Bare Bears will be celebrating Christmas at Ngong Ping 360 this year.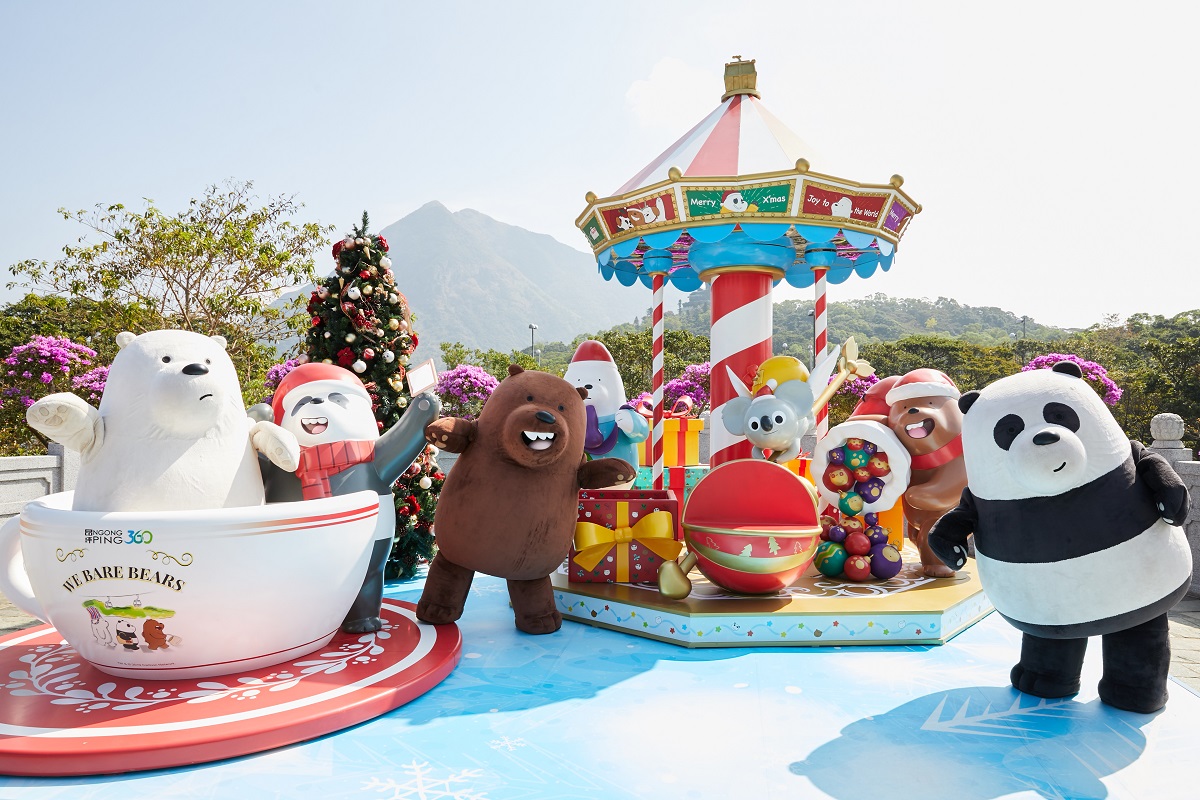 The "We Bare Bears Holiday Hangout" will be on from November 28 2019 until January 5, 2020, featuring photogenic installations for the family to enjoy.
Ngong Ping 360 will be home to five selfie spots with the bears as well as various workshops throughout the festive season and themed collectibles.
Join the We Bare Bears Christmas Handmade Snacks Workshop to learn how to make traditional spring onion pancakes or make your own Hong Kong-Style Milk Tea.
Visit the We Bare Bears Chocolate Workshop where you can make your own bear-shaped chocolate.
Check out the We Bare Bears Meet and Greet for pictures.
Discover the balloon bears designed and created by Hong Kong balloon master Wilson Pang at We Bare Bear Balloon Fun.
Buy We Bare Bears Ngong Ping 360 Limited-Edition Collections with the elements of the cable car and Hong Kong style.
Ngong Ping 360 is also offering a discounted round trip of $30 child ticket during the festive period.
For more information visit: We Bare Bears Holiday Hangout