Reading Time: 2 minutesWhere can you go to in case of a medical emergency? Imagine – it's 3am and your little one suddenly falls out of the top bunk, hitting the corner of the dresser on the way down. Where do you go at that hour to seek medical attention? Or, it's Sunday and you develop an allergic reaction to something you've eaten for lunch. You can't simply wait for Monday to see your doctor, so who can advise you or provide treatment if needed? 
24-hour Outpatient and Emergency Services
At any time of day or night, around the clock, and on public holidays, Gleneagles Hospital Hong Kong (Gleneagles) is available. It is the only private hospital on Hong Kong Island to provide 24-hour Outpatient and Emergency services. They staff general practitioners and emergency medicine specialists 24/7 for your every medical need. The department is equipped with comprehensive facilities including a resuscitation room, a negative-pressure isolation room, observation ward, X-ray services and a fever zone. With a multi-disciplinary team approach, Gleneagles strives to provide seamless and effective care to all patients.
Estimated Waiting Time
When you need to see a doctor urgently, the last thing you want to worry about is how long you might have to wait while feeling awful, nervous or in pain. Gleneagles can provide an estimated waiting time with their mobile application – My Gleneagles SmartHealth or on the website, which is updated about every 15 minutes. This may allow you to plan your time wisely or wait in a more comfortable place until you can be evaluated and treated.
Advance Booking
For non-urgent care, you can also call ahead and book an appointment. The team of medical and nursing professionals will be there to provide timely and professional care when you need it. General consultation fees start from $360.
Paediatrics Evening Clinic
Busy parents, this is for you. The Paediatrics Evening Clinic at Gleneagles is available daily, giving you the flexibility to bring your children in after work for a consultation with Paediatrician. Consultation fees start from $640.
Other Providers
Gleneagles prides themselves in offering Family Medicine as a specialty. Family Medicine practitioners look at the person as a whole by taking into consideration the patient's physical and mental state as well as personal beliefs, family structure, workplace and even social aspects of life. They will take the time to listen to your feelings and worries, not just the symptoms of your illness or disease. 
For more information on Gleneagles or to have a look at the estimated waiting time and more, visit their website. Gleneagles is conveniently located on the south side of Hong Kong Island in the Wong Chuk Hang area, at the Ocean Park MTR station (just one station away from Admiralty), with free shuttle services provided between the hospital and MTR station.
Fees are subject to change, please visit Gleneagles' website for details.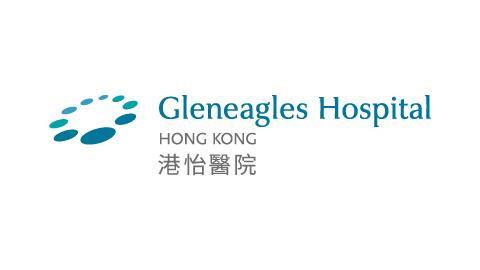 (+852) 2122 1333
1 Nam Fung Path, Wong Chuk Hang, Hong Kong
Related articles: