Reading Time: 6 minutesThere's nothing like the feeling of waking up after a good night's sleep, and that's why investing in your bedding is incredibly important. Thankfully, Hong Kong is home to a plethora of bedding options, so there's something for everyone, whether you're a practical minimalist, environmentally conscious or looking for something luxurious (or all three). Plus, there's plenty of fun options for the kids too, so they'll look forward to bedtime just as much as you do. Find your perfect combination of bedding at these stores, and the entire family is guaranteed to have sweet dreams every night.
Bedsheets & Duvets
Marks & Spencer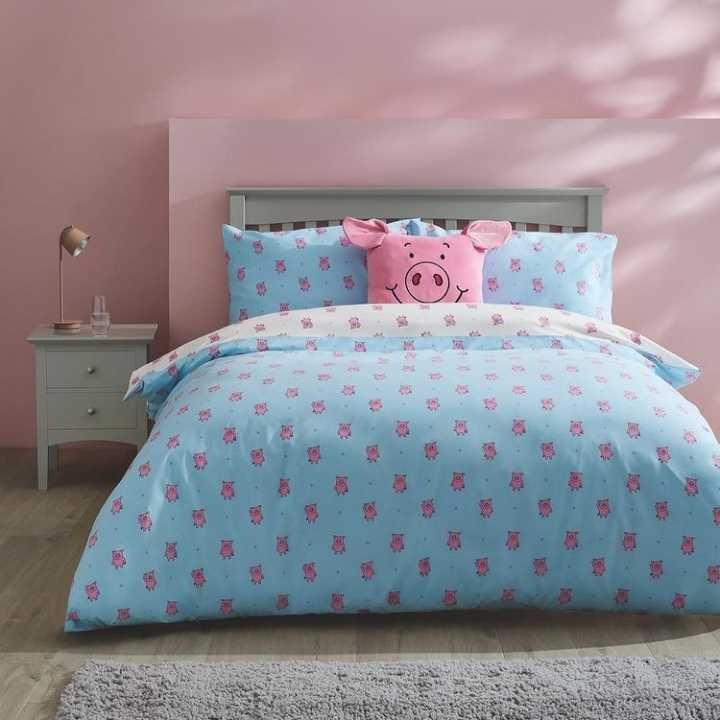 This tried and true British retailer offers a sizeable variety of pure cotton, tencel and bamboo blend bed sheets, with thread counts that range from 230 to 750. Aside from classic solid colours, there's intricate floral and patterned full bedding sets as well – our evergreen pick is the pussy willow sateen bedding set and our fun pick for the festive season is the Santa Paws bedding set. There's also no shortage of prints for the kids, whether they're Harry Potter fans, looking to venture into outer space or brushing up on their ABCs. Marks & Spencer also has plenty of duvets to go around, including ones filled with goose feather and down as well as "supremely washable" and anti-allergy varieties.
Naked Lab
When her daughter Pia started battling a case of serious eczema, founder Joyce realised the importance of sleep hygiene and the positive effects of natural and organic bedding, especially in a city as hectic and busy as Hong Kong. As a result, the Naked Lab was born, and their signature BambooSilk linens are crafted from 100% organically and sustainably-sourced bamboo, making their sheets vegan and eco-friendly. Aside from being soft like silk, the fabric is also breathable and temperature regulating, which means that you'll be sleeping like a baby every night. Speaking of babies, there's also a baby cot sheet and pillow slip on offer, and all come in beautifully minimal colours, with the option of embroidery for a personal touch.
Zara Home
Zara's home section is amply stocked with bedding options for the grown-ups, but it's their kids collection that has us hooked. With adorable duvet covers, fitted sheets and pillow cases featuring prints like elephants on the beach, magic dog and even the beloved characters from Sesame Street, you'll have the kids running to bed even before bedtime. There's also a solid selection of baby essentials, such as this starry muslin bedspread changing mat and this striped muslin cot bumper cover, which is perfect as a pairing to this white and natural wooden cot.
Bed & Bath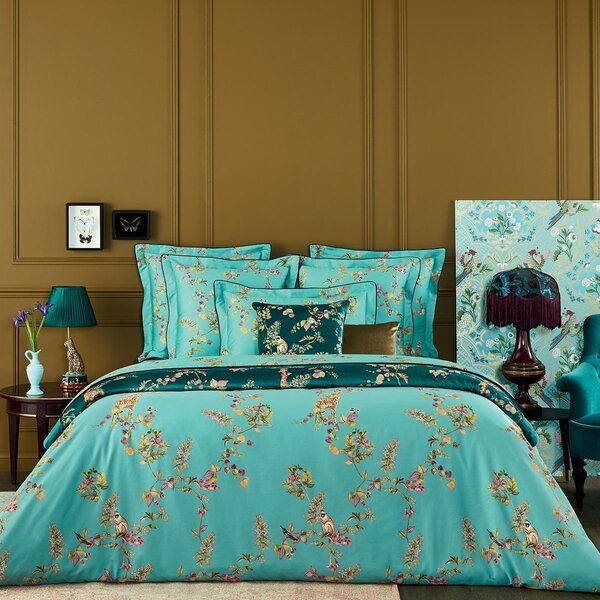 If you're looking to invest in quality European linens, Bed & Bath is the place to achieve your slumber satisfaction. Premium bedding from renowned luxury brand Yves Delorme are in abundance (such as this stunning turquoise set featuring vibrant flora and fauna), as are colourful and charming designs such as Christian Fishbacher's umbrella bed linen, which will surely cheer the kids up on a rainy day. Bed & Bath's concierge service can also advise you on all your bedding needs, whether you're looking for the perfect print or hoping to expand your bedding collection with matching bedspreads, decorative cushions and duvets.
Baea
Contemporary minimalists will undoubtedly gravitate toward Baea's simplistic yet intentional designs. Inspired by the calmness of nature, their organic cotton bedding sets are embroidered with understated natural motifs that add a sense of subtle distinctiveness to your bedroom. We love the rounded geometry in the rocks set and the peaceful playfulness of the wild meadow set, as well as Baea's commitment to small-batch manufacturing and biodegradable packaging.
Malabar Baby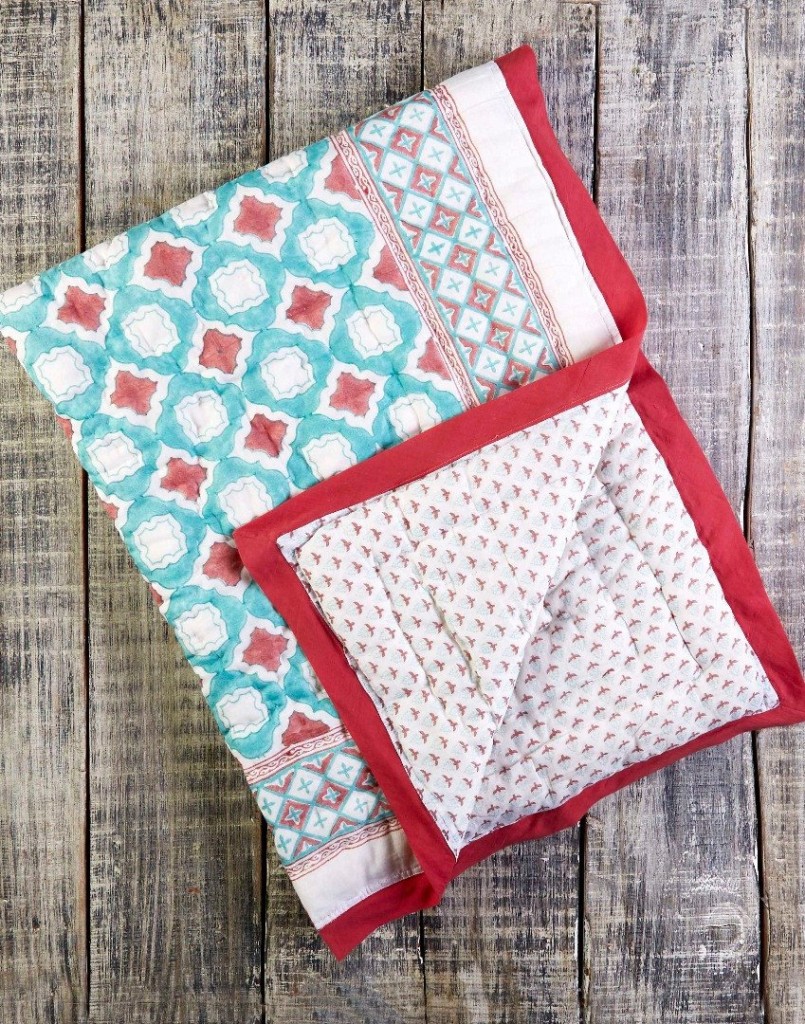 Ethically crafted and sustainably produced, Malabar Baby's essentials are made by artisans who employ a traditional block-printing technique to create the brand's beautiful prints. Their soft and cozy quilts, swaddles and blankets are all inspired by nature's beauty and traditional ethnic patterns, and their use of natural organic cotton means that your baby's skin is only in contact with the best fabric out there. In particular, this reversible Miami cotton quilt and this versatile starry night swaddle (which moonlights as a stroller cover, nursing cover and more) are catching our eye.
Lane Crawford
Catch up on your beauty sleep with an extraordinarily luxurious set of bed linens from Lane Crawford. With high-end brands like Frette, Missoni Home and the Hong Kong-based André Fu Living for you to splurge on, you'll find yourself adorning your bedroom with sophistication and opulence in no time. Frette's limited-edition Chinoiserie set adds a splash of artistic elegance to any space, and André Fu's royal purple Art Deco-inspired duvet set will have you sleeping like a king. Definitely a treat for the grown-ups. 
Mattresses
Heveya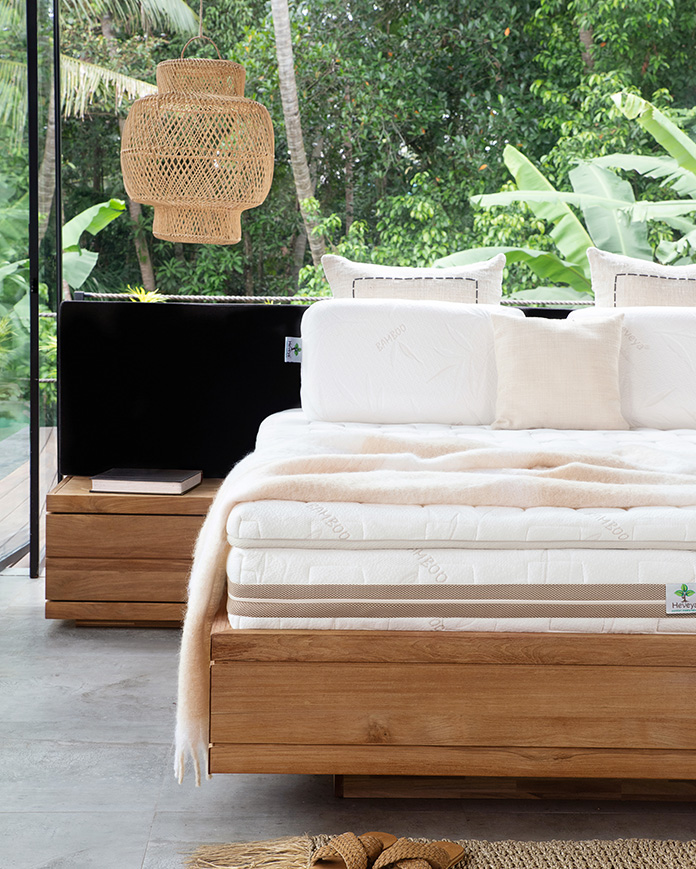 For those looking for eco-friendly bedding in Hong Kong, Heveya's 100% organic latex mattresses may be perfect for you. Constructed without any springs, synthetic foam or glue, their mattresses are free of artificial materials and chemicals, and are also naturally resistant to mould and dust mites. Heveya's made-to-order option also leaves room for additional personalisation, whether you want more space to snuggle with the kids (and the dog!) or you've had issues with your legs hanging off the bed. You also have the option of creating a mattress with different levels of firmness on either side, so you'll never wake up cranky from a bad night's sleep again. 
Find out more about Heveya here.
Beyond Sleep
Go beyond the expected at Beyond Sleep's Ap Lei Chau showroom, which showcases some of the most lavish (and sustainable!) beds anywhere in Hong Kong. Savoir Beds, for one, are all painstakingly handmade to each client's specifications, so everything from bed frames, fabrics, legs and additional details can be customised with the guarantee of superior craftsmanship and decades of heritage. Vispring is also similarly fit for royalty – after all, renowned supporters of their beds include the Duke and Duchess of Cambridge, amongst other famous figures. Looking to maximise your bedtime grandeur? Indulge in Beyond Sleep's pillow bar, mattress wall and their ambient sleep pod, all at their Central location.
Sogo
This department store is a one-stop shop for all your bedding needs, and you'll find a trusted range of quality mattress brands on their 9th floor. Sealy, the preferred mattress supplier of numerous 5-star hotels, will have you sleeping like you're on a vacation, while Simmons, the pioneer of pocketed coil technology, will ensure that you get your Beautyrest with spine support and pressure relief. Tempur and Slumberland are also reliable picks, so be sure to stop by Sogo if you're looking to sleep-test a variety of brands in one go.
Ecosa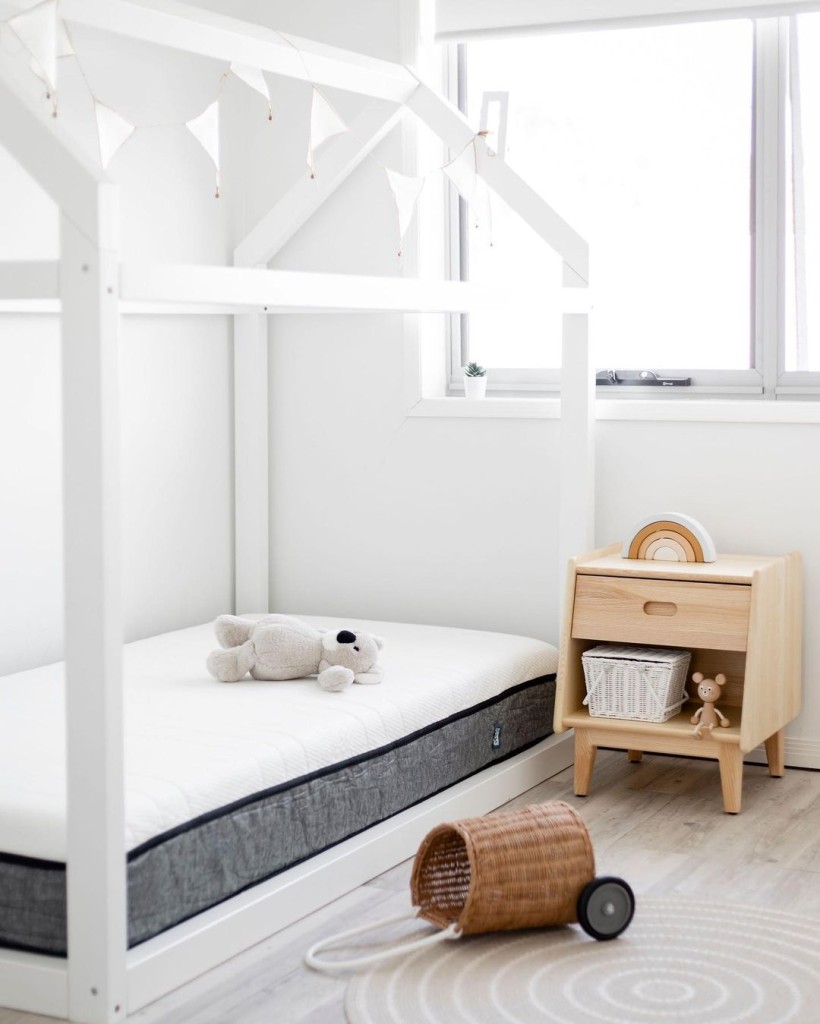 Known as Hong Kong's first adjustable mattress in a box, Ecosa's ergonomic memory foam mattress boasts not one, not two, but three levels of adjustable firmness. It's also dust mite resistant and waterproof, so you won't have to worry about any accidental spillage or unintended accidents – perfect for those who have little ones running around. Plus, Ecosa offers a 100-night trial, so you can quite literally sleep on it before fully committing to the mattress for years to come. And since it comes impressively compressed in a convenient box, you won't have to awkwardly maneuver a giant mattress into your new bedroom. 
Petit Bazaar
Petit Bazaar is well-known in Hong Kong for their chic selection of baby and kids products, with everything from the cutest Jellycat bunnies to sweet playsuits and festive muslins to educational activities. Naturally, their kids' bedding range is equally expansive, with mattresses for babies and toddlers at every age. Whether you're looking for something to place in a cot, a larger mattress for a toddler or a cushioned mat for playtime purposes, Petit Bazaar has your all nursery needs covered.
Bed Frames
Tequila Kola
Catch some z's on Tequila Kola's practical yet aesthetic beds. This upholstery specialist's bed designs feature either hydraulic lift-up storage or storage drawers, which are perfect for maximising space and discreetly stowing away seasonal clothes or blankets. We love the timeless taupe tone of the Ashley and the winged headboard of the Monaco. Those looking for an additional touch of luxe can go for the Hampstead, which features a deep blue velvet frame.
Tavolo Kids Living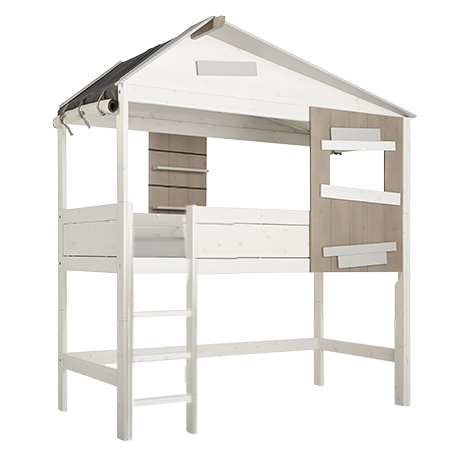 Those looking for child-friendly creative bed frames should head to Tavolo Kids Living, which offers a range of beds that will allow your kids to live and sleep adventurously. The Hideout from Lifetime is the perfect resting space for your child after a day filled with exciting activities (or, you know, school), and the tallest height even allows for an additional playtime space underneath. There's also a number of bunk beds to go around for those with siblings, like this corner bunk bed and this playhouse multi-bed. Sharing is caring, right?
Mothercare
This wouldn't be a comprehensive bedding guide for parents if we didn't include Mothercare. New mothers will be particularly enticed by their nursery section, which houses moses baskets for newborns as well as a wide range of cots of different styles – there's a travel cot complete with a toy bar, a cute mint green oval mini crib and a house-like cot that ensures your baby will always feel right at home.
With countless bedding shops and showrooms, there's no shortage of places to buy bedsheets, duvets, mattresses and bed frames in Hong Kong. Plus, there's plenty of choices for the kids too, whether you're looking for cute prints or fun bed frames. Regardless of what you choose, you'll find your whole family looking forward to hitting the sheets every night.
Related articles:
Featured image courtesy of Shutterstock; picture 1 courtesy of Marks & Spencer; picture 2 courtesy of Bed & Bath Home; picture 3 courtesy of Malabar Baby; picture 4 courtesy of Heveya; picture 5 courtesy of Ecosa; picture 6 courtesy of Tavolo Kids Living