Reading Time:
3
minutes
Roast turkey, mashed potatoes, gravy, stuffing and all the extra's? Yes Please! Whether you are celebrating Thanksgiving or just appreciate some comfort food, here is a round up of all best places for Thanksgiving in Hong Kong this year.
Eating Out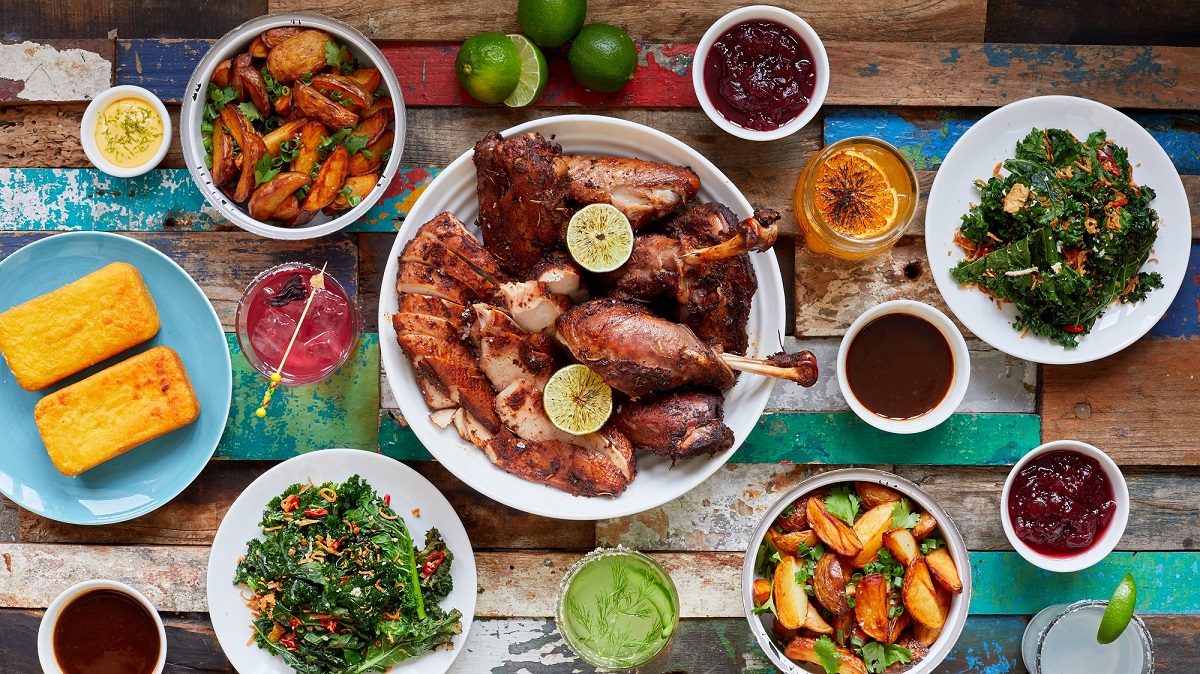 Head on over to Limewood on the 28th November for Thanksgiving with a twist! The menu features cornbread, rustic winter salad, free-range hunter valley turkey with a classic sage and onion stuffing roasted. Garlic mashed potatoes and brussel sprouts with honey and chili homemade gravy. to finish Pecan pie with whipped Bourbon cream. Priced at $750/pp, min 2 person reservations required.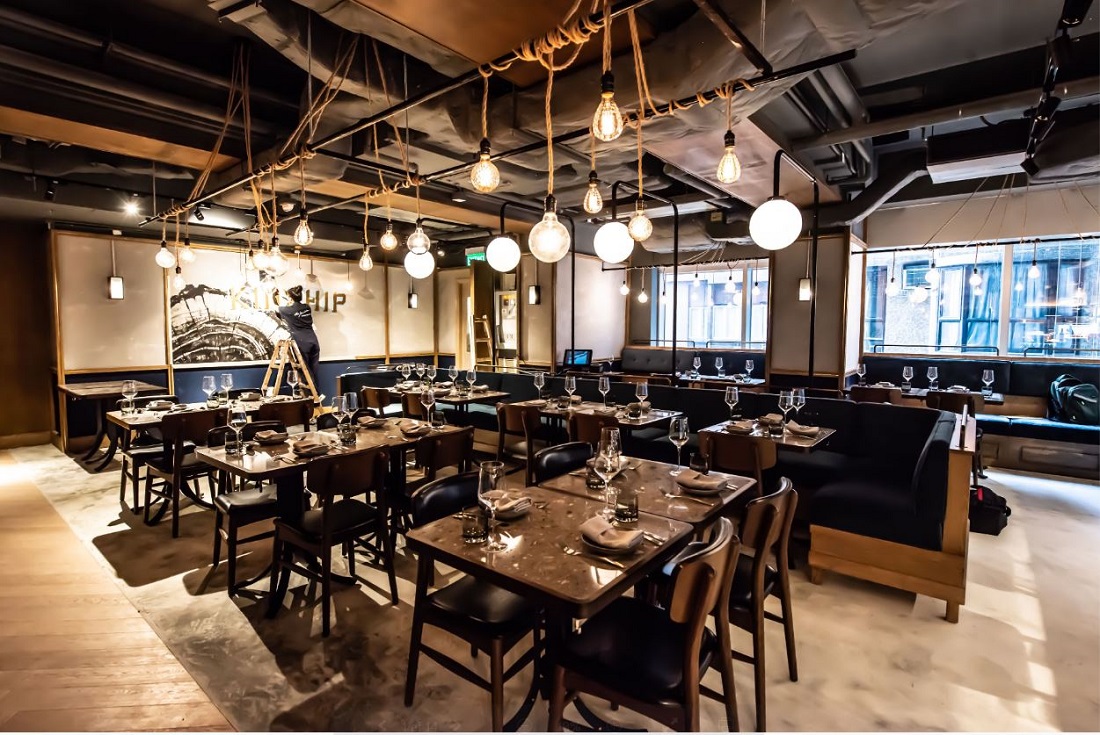 Kinship will serve its first ever Thanksgiving dinner menu featuring American holiday classics on Thursday 28th November. The three-course menu will include dishes like Chicken & Potato Potage with pickled celery, crispy leek and crème fraiche, Prawn & Scallop Ceviche with apple vinaigrette, cucumber cream and dill; and hearty mains such as Slow-cooked Turkey Breast with confit leg, parsnip and mulberry jus, Baked Cod with creamy polenta, roasted mushroom and charred sweet peppers, Pumpkin Ricotta Tortellini with hazelnut crumble, Parmesan and fresh herbs. For an indulgent dessert, choose between the buttery Apple Pie Crumble with Mr. Whippy and homemade cinnamon ice cream OR Chocolate Mousse with sour cherry and praline crunch. Priced at HK$488 per guest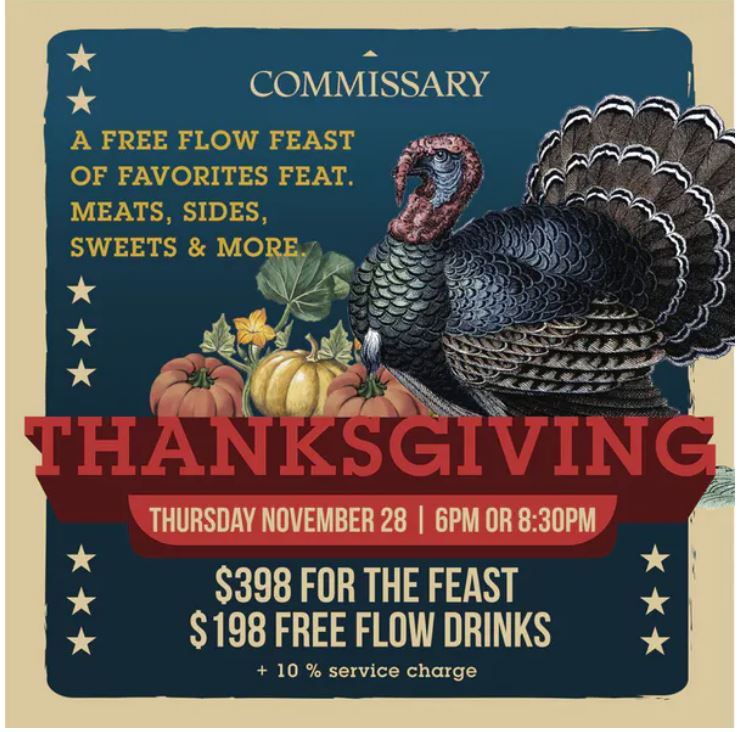 On Thursday 28 November Commissary will be hosting a free flow feast of favourites featuring, meats, sides, sweets and more, from 6-8.30pm
Priced at $398 for the feast and
$198 free flow drinks.
Tickets can be purchased at www.ticketflap.com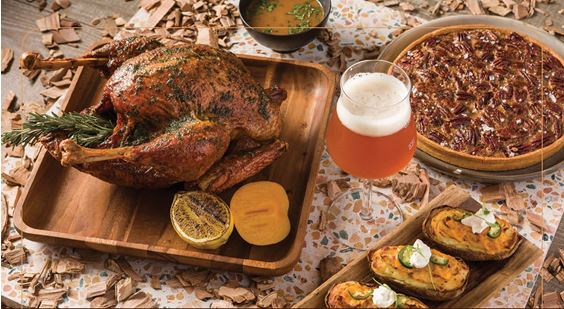 If you are less than 4 people for dinner why not head over to Big Sur for Thanksgiving, where modern California cuisine meets Asian roots. Expect herb smoked turkey with sourdough gravy. Cranberry and pickled peach condiment. Pork and cornbread stuffing. Brussel sprouts and kale with chestnut butter and crispy onions. Roast carrots glazed with maple syrup and ricotta and sage mashed potato. And ig o still have some room left then end the meal with burnt pumpkin cheesecake. Priced at $220 per person. Reservations can be made online www.sevenrooms.com/reservations/bigsur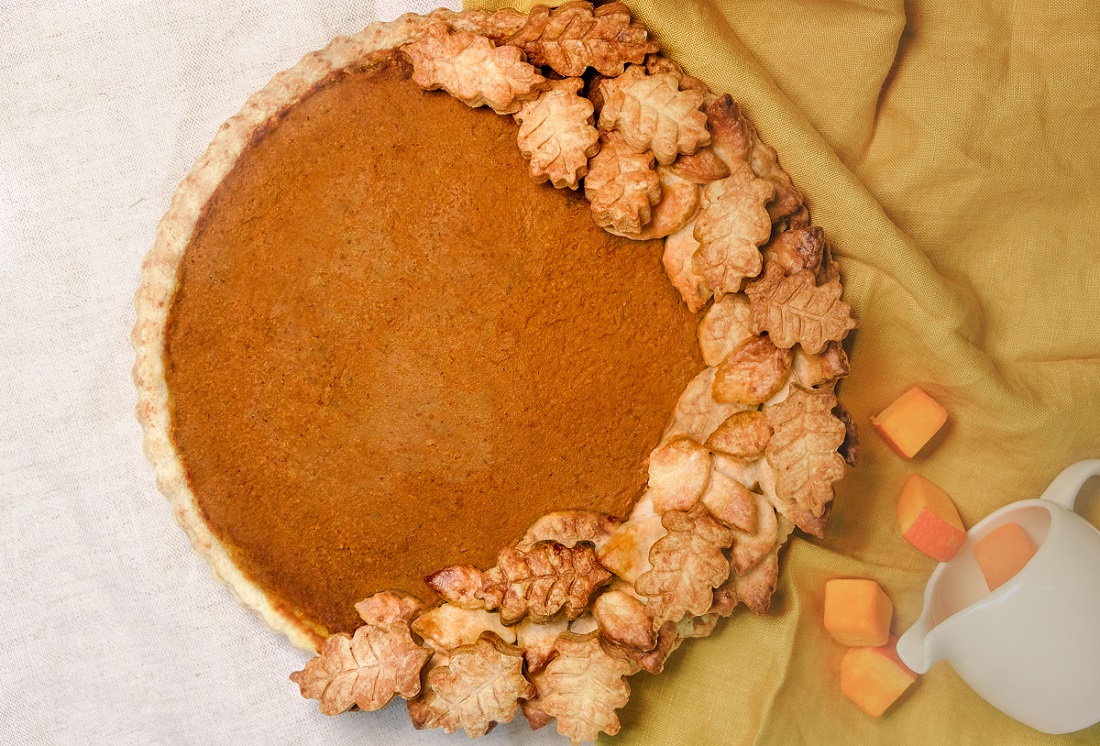 The Cakery launches vegan-friendly Thanksgiving pies – a guilt-free interpretation of the traditional festive desserts. The Vegan Apple Pie is created using a combination of Granny Smith and Gala apples for a sweet, tart and fruity filling spiced with cinnamon and nutmeg and the pie crust is flaky, buttery and rich. The Vegan Pumpkin Pie, proves to be just as delicious without the use of dairy products. In lieu of the usual heavy cream and butter, The Cakery substitutes in silken tofu to re-create the smooth richness of the original pumpkin pie. Both the Vegan Apple Pie and Vegan Pumpkin Pie will be available for purchase from 1 November till 31 December 2019, priced at HK $338.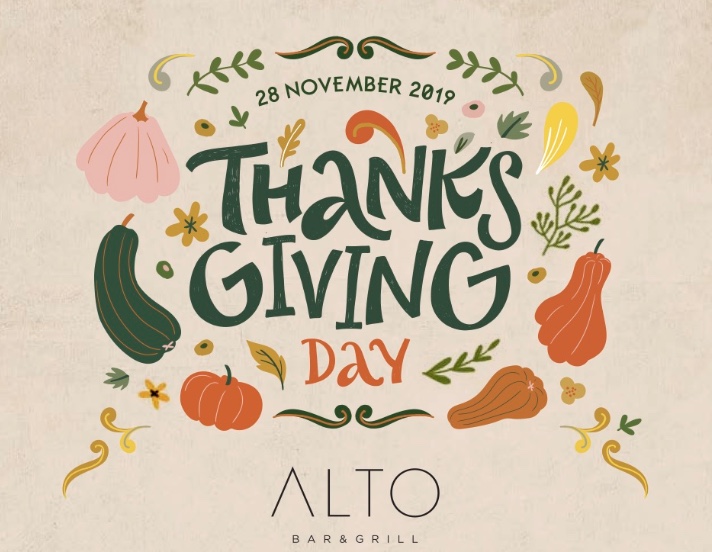 Alto Bar & Grill offers freshly baked Parker House Rolls. As a starter, you can choose from Cheddar and Fontina Fondue or a Mix Salad. The classical main dish is the Roasted Turkey Breast with bacon, herb stuffing and gravy. There is a choice of 5 side dishes and a choice of 2 desserts, priced at HK$438.
Eating In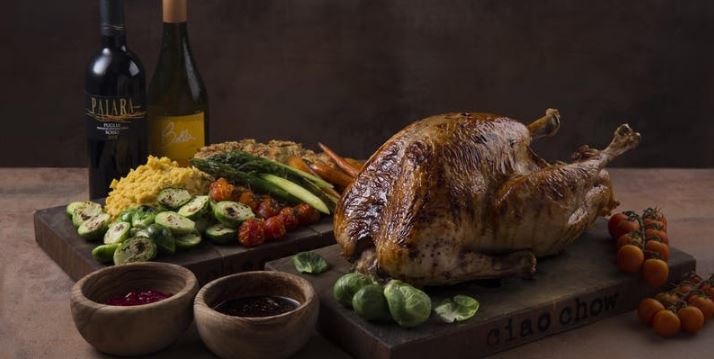 Pre-order your Thanksgiving Turkey at Ciao Chow. A slow roasted whole Turkey stuffed with house-made traditional stuffing, served with sides of sweet potato mash, roasted honey carrots, brussels sprouts, cranberry sauce and real turkey jus gravy. Early bird offer from now until 15 November will also receive a complimentary bottle of wine. Redemption period 21-30 November 2019 from 4pm – 10pm. Orders can be placed at www.eventbrite.com and are priced at $1049.30.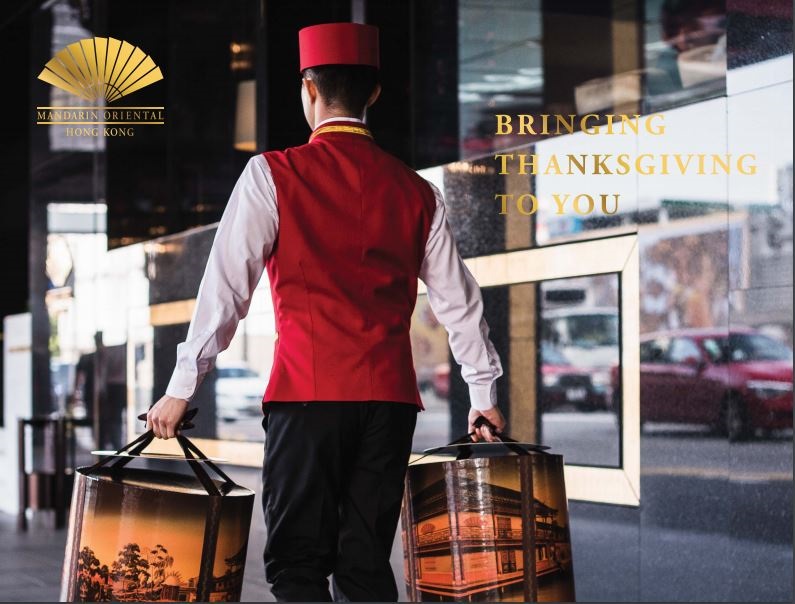 Give thanks with a juicy turkey from the U.S., served with all the trimmings, and prepared with care for two days in the Mandarin Oriental kitchen. Receive your Thanksgiving feast at the Mandarin Cake Shop or have their team deliver the iconic "Top Hat" box to you. Early Bird Offer: Enjoy 10% off any purchase placed before 7 November, 2019.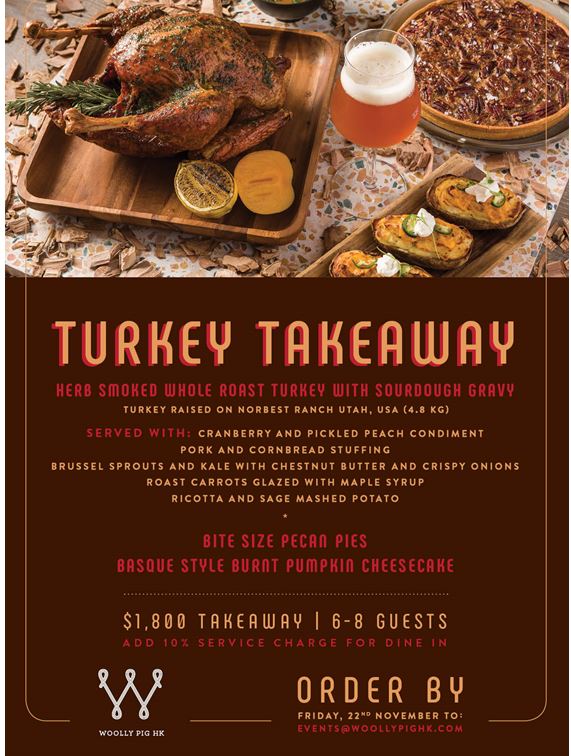 Enjoy a 'Turkey Takeaway' with Big Sur this Thanksgiving. On offer is a whole herb smoked turkey with sourdough gravy. Pork and cornbread stuffing. Brussel sprouts and kale with chestnut butter and crispy onions. Roast carrots glazed with maple syrup and ricotta and sage mashed potato. Bite sized pecan pies and burnt pumpkin cheesecake. Available from 27th – 30th November for pick up from selected venues. Priced at $1800 for 6-8 guests. Order by Friday 22nd November, with only 30 turkeys available booking in advance is highly recommended. Email: events@woollypighk.com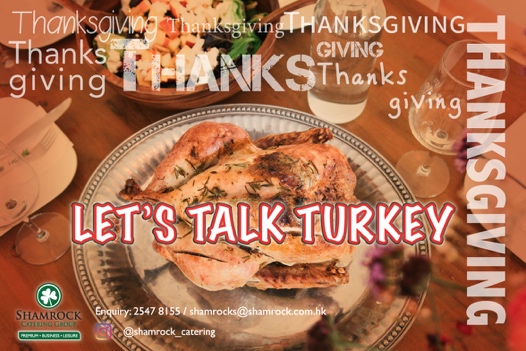 Lets Talk Turkey,Thanksgiving Office Parties
Whatever you need for your office Thanksgiving party, you need to ensure the food quality, delivery, set up and presentation are all very important when it comes to Thanksgiving.
Call 2547 8155Email: shamrocks@shamrock.com.hk
More about Food here