Reading Time: 5 minutesChristmas decorations, Christmas gifts, Christmas trees! It can all feel very overwhelming, especially when so many of us are far from home, and want to make Christmas feel extra special! Don't fear you've still got time and there are plenty of wonderful places to shop for Christmas right here in Hong Kong. We've rounded up our favourite places to buy Christmas decorations in Hong Kong, both in store and online.
Shops to buy Christmas Decorations

The Lion Rock Press has a beautiful selection of Christmas decorations every year (who can forget their COVID-19-themed masked dragon and lucky cat decorations?) and this year is no different. You can now order these gorgeous hand-painted glass baubles, each painstakingly hand-painted in the ancient "nei hua" technique, also known as "inside painting." We love the baubles with the Hong Kong skyline!
Address: Showroom: 1005 10/F Arion Commercial Centre, 2-12 Queen's Road West, Sheung Wan, Hong Kong. Instagram: @thelionrockpress
Zara Home has a wide variety of home decor, but at Christmas time, it offers stylish Christmas decorations in Hong Kong at reasonable prices. From candles to garlands, you're bound to find something that suits your style!
Address: 70 Queen's Road Central, Hong Kong / 80 Tat Chee Avenue Kowloon Tong District, Kowloon Tong, Hong Kong. Contact: +852 2462 3268

Decor8ion
Decor8ion is a unique showroom for Christmas decorations in Hong Kong, stocking Christmas decorations all-year round! With beautiful decorations, both classic and unique, you're sure to find something here. Their showroom may be a bit far for some – it's in Kwai Chung in the New Territories – and they don't have an online store but it's well worth it!
Address: The Blue Door, 2/F, Vanta Industrial Centre, 21-33 Tai Lin Pai Road, Kwai Chung N.T., Hong Kong (Kwai Hing MTR Station, Exit A1 10 minute walk). Wed – Sun, 11:00 – 16:00. Contact: +852 6374 8931 / Instagram: @decor8ion.
You might also like: Where to buy Christmas Trees in Hong Kong
H&M has a home décor floor at its flagship store in Causeway Bay. The items change on a regular basis so its best to go frequently where you can be sure to find some gems. Shop bed linens, tableware, vases, rugs, children's room décor, cushions and more. Over the  Christmas period its a great place to buy festive decorations in Hong Kong.
Address: 20 Paterson St, Causeway Bay, Hong Kong. Contact: +852 2337 3400

Walking into Indigo Living over Christmas feels like you have been transported into a winter wonderland. With Christmas tree bundles, complete with tree, lights and baubles, home décor, candles, ornaments, all manner of decorative items guaranteed to give you all the festive feels, a great place for Christmas decorations in Hong Kong.
Address: Various locations across Hong Kong
Occupying a large space in the Mong Kok flower market over 3 floors, Brighten Mall offers everything from plants to Christmas trees and holiday decorations. In store you will find, lights, nutcrackers, gift wrap, garlands, and ornaments. Check out there catalogue here to get a glimpse of what's in store.
Address: Mong Kok City Building, 154-158 Prince Edward Road West, Prince Edward, Hong Kong. Contact: +852 2787 2203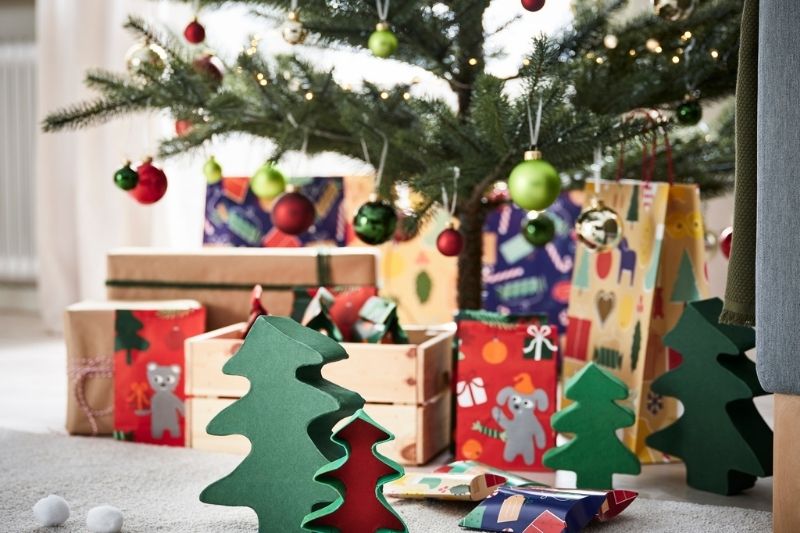 Every household across Hong Kong will have a piece from IKEA at home, and with good reason. For good value and quality IKEA usually ticks the boxes and Christmas is no different. With Christmas trees, lights, festive tableware, you can throw an epic Christmas at home without breaking the bank. This years VINTER collection features lots of greens, nature, candlelight's, and candelabras inspired by a Scandinavian winter.
Address: Various locations across Hong Kong
With a dedicated 'Fantasy Christmas Factory' LOG-ON promises to bring Christmas to Hong Kong with a bang! With decorations, ornaments, gifts, music boxes, snow globes, you'll be sure to find a little of everything.
Address: Multiple locations throughout Hong Kong

With an abundance of festive décor instore Franc Franc, is worth a look on your shopping tour through Hong Kong. Christmas decorations, ornaments, matching tableware, candles, small and large gifts you name it!
Address: Various locations across Hong Kong
Marks and Spencer
M&S is part of everyone's weekly shop, and over the Christmas period the shop floor is filled with mouth watering goodies, as well as an array of Christmas décor. From festive pillows, and linen, to lighting, ornaments, and table settings. It's a truly magical feast for the eyes and may cause a small dent in the wallet!
Address: Multiple locations across Hong Kong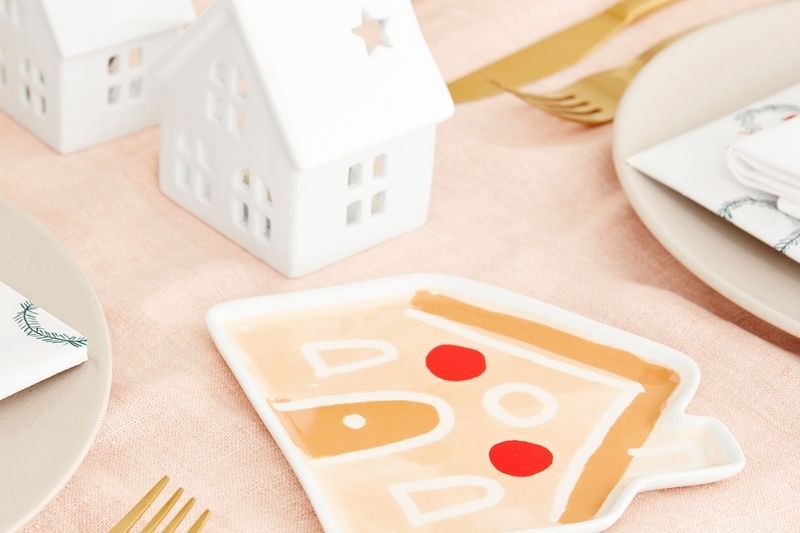 Kikki K
Super cute Christmas ornaments, gift wrap, and mugs, as well as lots of gift ideas from stationary, journals, diaries to personalised items.
Address: Hong Kong Station MTR Station Concessions HOK43-44 Central / Ice House Street Shop 220 Prince's Building, Central, Hong Kong
You might also like: Christmas Gift Guide 2021: For Mums
Great for budget shopping, Living PLAZA by Aeon has lots of festive decorations without breaking the bank. Items are imported from Japan, and most items are priced from $12 HKD.
Address: Various locations throughout Hong Kong

Part of Cotton on, Typo has an eclectic range of gift items. From quirky desktop vending machines, to mugs, phone cases, drinks bottles and an impressive selection of stationary. Their Christmas shop carries lights, tree ornaments, wrapping paper, gifts and much more. We especially love their Elf inspired gift wrap!
Address: Various locations throughout Hong Kong, also available online.
Tai Yuen Street in Wan Chai is the place to go for kids toys and and decorations. You'll find all the latest gadgets, and toys (poppits anyone?) as well as traditional gifts. There are about 5 to 6 shops, and this time of year you wont miss the Christmas cheer.
Address: Vanville, Tai Yuen St, Wan Chai
Online Shops to buy Christmas Decorations

For all your Christmas party needs head over to Swoon Soirées. An online party boutique filled with everything you could possibly need to throw an epic Christmas themed party. From confetti, table lights and house garlands to Christmas baking kits.
Shop online here
A curated online store to help you fully decorate your home ready for the festive season. Their Christmas shop includes ornaments, gift wrap, and they have plenty of items online that will make the perfect stocking filler.
Shop online here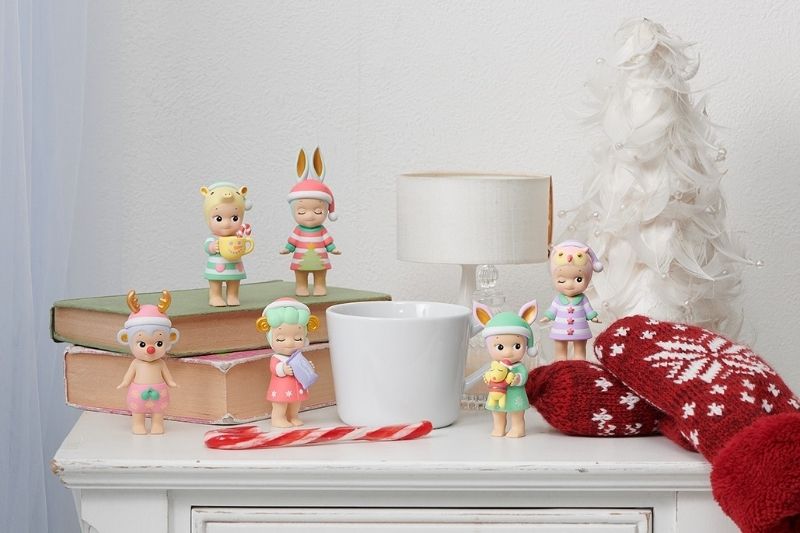 Next direct HK not only covers many of your shopping needs, they also have a dedicated Christmas shop online with various decorations to transform your house into a winter wonderful. They have Christmas trees and all kinds of Christmas décor for the festive season. Don't forget to check out the Christmas PJ's whilst you're there! With quick and easy delivery to Hong Kong.
Shop online here
Main photo courtesy of Decor8ion FB; photo 1 courtesy of Lion Rock Press; photo 2 courtesey of Decor8ion FB; photo 3 courtesy of Indigo Living FB; photo 4 courtesy of IKEA; photo 5 courtesy of Franc Franc FB; photo 6 courtesy of Kikki K FB; photo 7 courtesy of TYPO FB; photo 8 courtesy of Swoon Soires; photo 8 courtesy of LOG-ON FB. 
Related Articles: