Reading Time: 2 minutesOctober 31st is coming right up and you know what that means…Halloween in Hong Kong! What better way to celebrate Halloween than to get dressed up in the most outrageously ghoulish (or cute) costumes? Whether you want to rent or buy, here's where to get Halloween costumes in Hong Kong.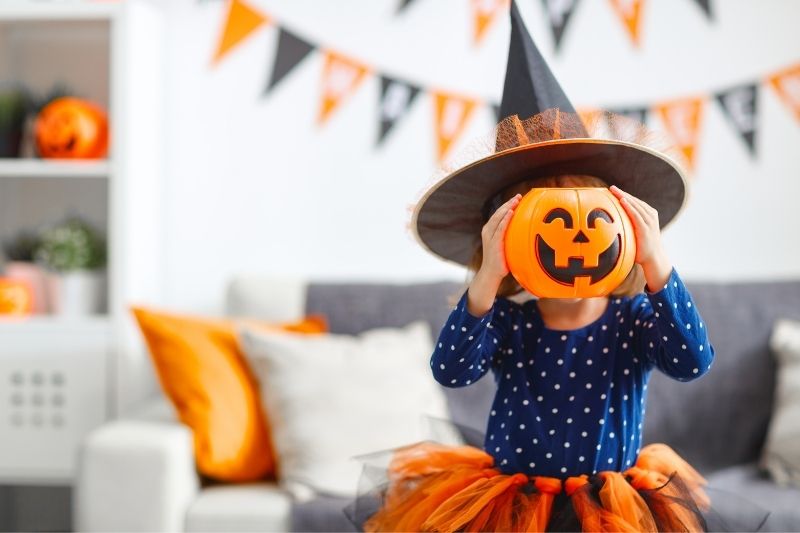 Partyland© (天神村)is a local retail and bespoke costume store that's been around since 2003 and was the first costume shop in Central. Find everything from superheroes to wild animal outfits and sizes from 3 month old babies to adults. They also do custom-made costumes from the most up to date movies to classic genres.
Where: B/F, 51 Wellington St, Central District, Hong Kong
Contact: Whatsapp on (+852)9843 0638 or email partyland@partylandcentral.com
Looking for an economical and environmentally conscious way to dress your children this Halloween? Retykle is once again running the Halloween Costume Swap. Simply drop-off your little one's outgrown costumes and swap for a new one. If you don't have one to swap you can purchase a costume for $50.
Where: 8/F, 44 Wong Chuk Hang Road, Sing Teck Building, Wong Chuk Hang
How Much: Free to swap with old costumes or $50 to purchase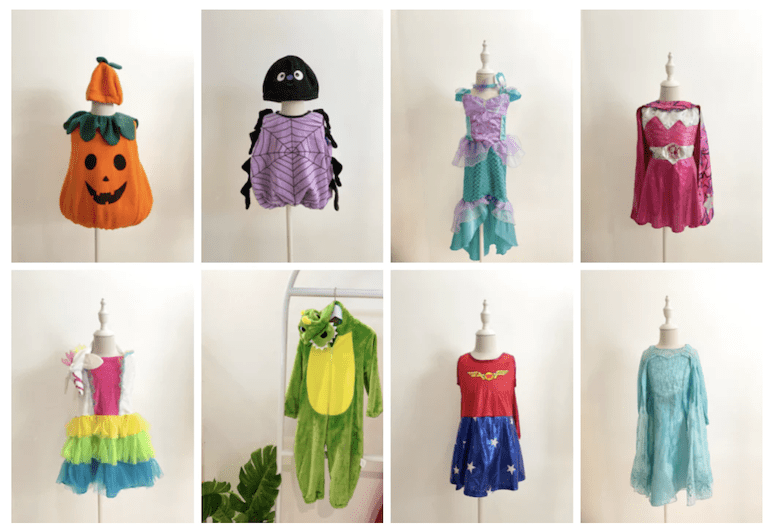 Pottinger Street
Pottinger Street, situated just off Queen's Road Central, is an iconic street in Hong Kong characterised by stone slabs and countless stalls chock full of costumes. Navigating through the maze of stalls is sure to help you find costumes and decor for festivities of all sorts. During Halloween, the street is super full of house decor and costumes. Weave your way through kids and adult costumes, wigs, face paint, props and plenty of pumpkins! Open daily from 10am – 6pm, MTR exit D2 Central.
You may also consider Ladies Market , Wan Chai Market and the stalls in Sham Shui Po.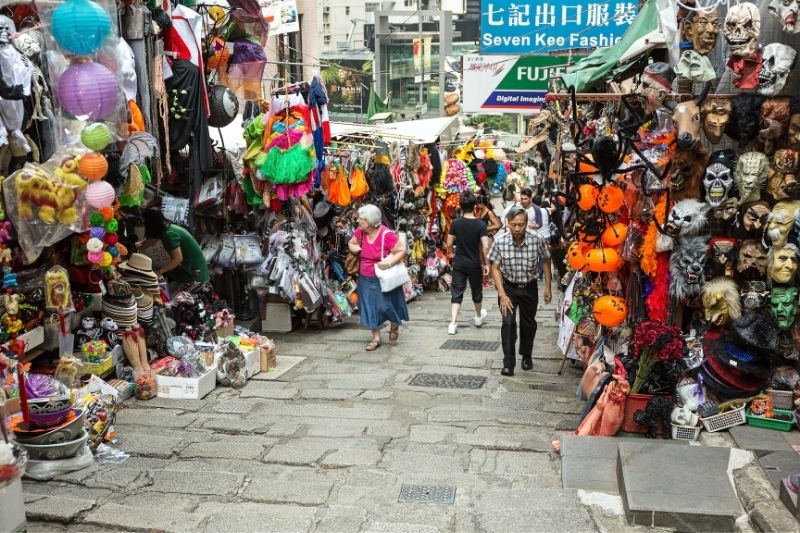 Selling party costumes, dance wear, shoes and accessories.
Where: Hillwood Rd, 23號2/F, Room 202, Tsim Sha Tsui
Contact: +852 2367 5018 or Whatsapp +852 9149 4485
The largest party supplies online store in Hong Kong. Get your Halloween decorations, make-up and party supplies here plus games and photo props for the special day.
Where: Online only
Contact Whatspp: +852 9578 8980
H&M has a dedicated online Halloween shop for all your costume needs. Offering a good range of costumes at very reasonable prices, delivery is just $39.90 HKD and usually takes around 3 to 5 business days. Shipping can take longer during peak seasons so it's best to order early.
Taobao is full of cheap and cheerful costume choices. Order online with relatively quick delivery and easy payment. The only caveat is you will need to either read Chinese, ask a friend for help or use Google translate to help you to browse and purchase as the site is in Chinese.
An alternative option to Taobao and available in English, AliExpress has a wide range of costumes on hand. Plan ahead as shipping can take a while.
With a wide range of costumes on offer, Amazon delivers! Check for free shipping to Hong Kong with a spend over $49 USD from most sellers.
Photo 2 courtesy of Retykle, all others courtesy of Shutterstock.
Related Articles