Reading Time:
5
minutes
Whether you're making the move home this year or heading off for adventures in pastures new, you'll surely be wondering what to do with the mountain of stuff you've accumulated during your time in Hong Kong. If the idea of all your stuff heading to landfill fills you with dread, check out our roundup of where to recycle in Hong Kong – from the tiniest accessories to full-sized wardrobes and everything in between, we've got you covered!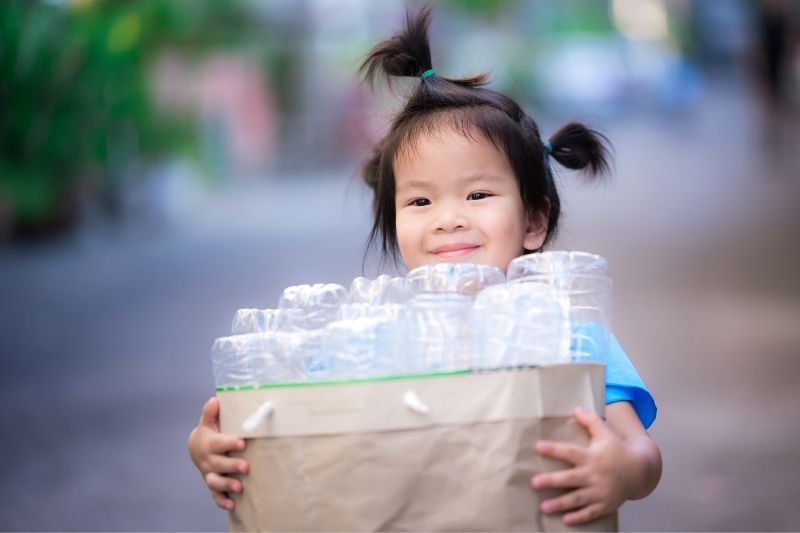 All over Hong Kong, there are convenient recycling drop spots. GREEN‌@COMMUNITY accept specified waste which will be transferred to suitable recyclers for handling. All Recycling Stations, Recycling Stores and Recycling Spots accept at least eight common types of recyclables, including paper, metals plastics, glass bottles, electrical equipment, small electrical appliances, fluorescent lamps and tubes, and rechargeable batteries, among other items.
You can check the list of locations to see where the closest collection site is and to find out which items they accept. With over 30 locations, there's bound to be one near you.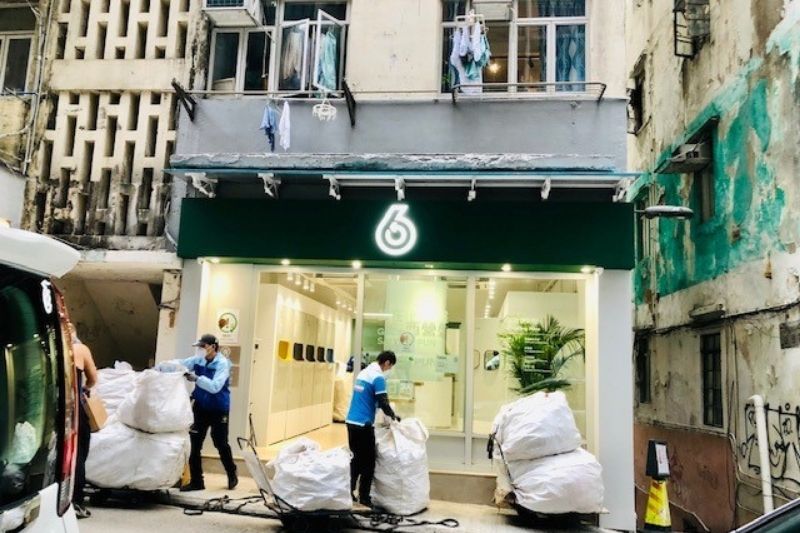 GREEN$ Incentives
As of 16 November 2020, the EPD introduced the GREEN$ (Greeny Coins) smart card for the public to earn GREEN$ and exchange them for gift items. This is a great way to motivate people to take part.
E-Waste Collection
The Environmental Collection Department is working to promote proper recycling of electronic goods in an effort to "turn waste into resources" and to instill a green living culture in the community. 
The Hong Kong government created a Waste Electrical and Electronic Equipment (WPRS) programme for items such as air-conditioners, refrigerators, washing machines, televisions, computers, printers, scanners and monitors. This programme is an important step towards Hong Kong's waste reduction and recycling efforts. Through the WPRS, electrical and electronic equipment must be directed to licensed recycling facilities for proper treatment and recycling, turning waste into resources, which offers a long term solution to potential land contamination and environmental problems arising from mishandling. 
Free Removal Service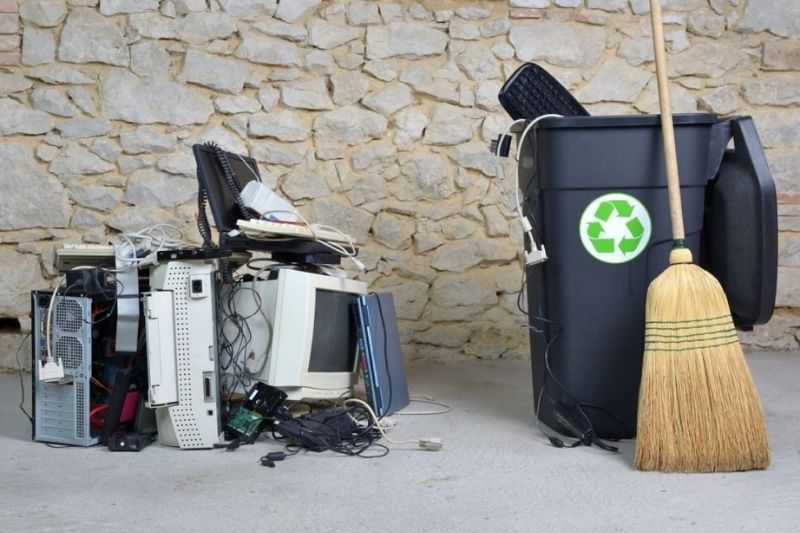 The WPRS provides a convenient recycling channel for the proper collection of used equipment requiring disposal. Upon purchase of a new qualifying item, you are entitled to free removal service (arranged by the seller) to collect a used item of the same class. In case you're not purchasing a new item, you can still make an appointment for a free collection service through the recycling hotline 2676 8888. This service promotes people to recycle in Hong Kong and saves you the burden of disposing of an item on your own or at a cost.
This huge warehouse filled with all types of quality home furnishings and accessories will pay for and collect your preloved items if it's something they feel they can sell on. Stock is comprised mostly of classic Chinese furniture and items from well-known furniture shops such as those at Horizon Plaza, but it's worth contacting them with pictures to see if what you have is of interest. The company also believes strongly in giving back to the community, so 5% of all money received for sales of items from their "Antiques & Collectables" section goes to a range of charities they support. If you choose to donate the money you get to one of their local charities a receipt will be issued for tax purposes. 
2nd Floor, Unit 14, Kin Fat Industrial Centre, 13 Kin Fat Street, Tuen Mun
This organisation, established in 2012, collects and recycles used furniture and homeware with a mission to promote sustainable living in Hong Kong. Items are donated to those in need or sold in second hand markets with part of the proceeds donated to non-profit/charitable organizations. You can complete a collection request form on their website or to get an idea of what they sell, take a look at their Facebook group. 
Unit A & C, 21/F Young Ya Industrial Building, 381-389 Sha Tsui Road, Tsuen Wan, info@green-dot-home.com.hk, +852 2328 3901/ +852 2328 3907, 
Donation Service
WEEE·PARK refurbishes some serviceable electrical appliances for donation to people in need for reuse, promoting a loving and caring community while going green. Refurbished appliances available for donation include refrigerators, washing machines, air conditioners and televisions.
Looking to Donate Other Items Such As Books, Furniture, Clothing and Toys?
An online and physical store selling pre-loved children's books, Rebooked accepts donations of English language books (in good condition) suitable for children aged 0-16 years. For every donation of a book picked up from a location of your choice – you will receive a $1 store credit which can be used to purchase books in Rebooked's online bookshop or retail store. If the book is dropped off at the store, you will receive a $2 store credit. Free collection can be arranged if you are donating more than 100 books.
As well as being a great place to donate second hand books in Hong Kong, Rebooked is a great place to pick up children's books at bargain prices, they also hold book readings from time to time. Visit their Website
Rebooked, 1/F, 9 Mee Lun Street, Central, hello@rebooked-hk.com, WhatsApp +852 6349 5025
You might also like to read: Where to Donate Second Hand Books in Hong Kong
This amazing social enterprise collects good quality, reusable goods to redistribute to those less fortunate across Hong Kong and the rest of the world. Every Saturday is 'Charity Saturday' in Discovery Bay, Tung Chung and Park Island – a 5.5-tonne truck is available to fill with second-hand furniture, appliances, household items, clothes and toys each week. This helps to minimise the costs, as it can get quite pricey to collect and deliver individual items. However, if you are able to chip in with costs or fit in with other pre-organised schedules, they do collect from other areas as well on different days. As if this wasn't benevolent enough, they also endeavour to hire low income individuals to carry out moving jobs and spread the charity even further.
You can join the Facebook group DB Mothers & Friends and pm your list with pictures, address and contact number or email nikkiboot@gmail.com.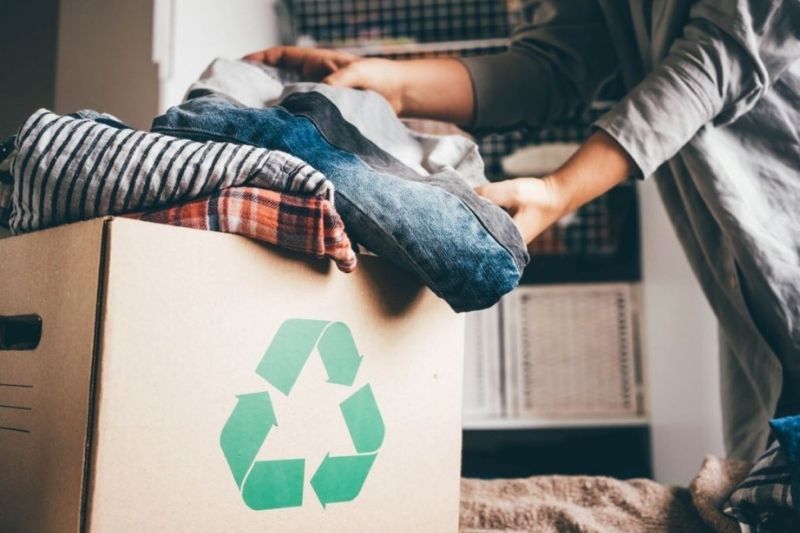 Redress is an environmental charity working to prevent and transform textile waste. The charity makes it easy to donate items with their collection boxes at various locations across Hong Kong. Most of the donated clothing items go directly to local charities (Crossroads, Green Ladies, ImpactHK, Pathfinders and many more) while the rest is re-sold at pop-up shops and at the The Redress Closet in Sham Shui Po (open Wednesday-Sunday from 12-7pm with a break from 3-4pm on weekdays).
The store has set up a worldwide recycling initiative where customers can drop off and donate any unwanted clothes (from any brand) at the garment collection boxes in stores. H&M paired up with the Hong Kong Research Institute of Textiles and Apparel (HKRITA) to find the best ways to recycled or downcycle used clothing items. 
The Salvation Army accepts donations of clothing, footwear, handbags, accessories, books, toys, electronics and small appliances. The stores sell some of the donated items in their shops with proceeds going to community programmes. Some donated goods go directly to people in need, such as the elderly, street sleepers, and others less fortunate.
Featured image courtesy of Shutterstock; picture 1 courtesy of Shutterstock; picture 2 courtesy of Green Community; pictures 3-5 courtesy of Shutterstock 
Related Articles: