Reading Time: 4 minutesSanta Clause is coming to town! Want to take your little ones to see Father Christmas? Here's our growing list of all the best places of where to see Santa in Hong Kong this year. We will update this list as we get details so be sure to check back for more venues where to see Santa in Hong Kong this Christmas.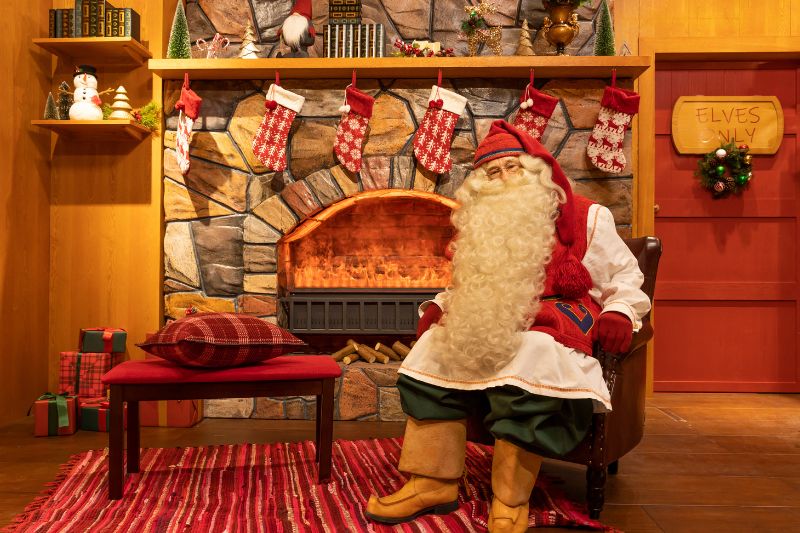 Exciting news, the official 'Santa Claus Village' has arrived in Asia for the very first time. The magical installation, which runs 23 November to 2 January at IFC, recreates the most popular attractions from Finland's Santa Claus Village, giving guests the opportunity to walk around the winter wonderland and explore Finnish Christmas traditions including Santa Claus' Main Post Office, Mrs. Claus Bakery and the Elf Workshop. You can even pay a visit to Father Christmas himself, who has travelled all the way from Finland. Snap a picture in the snow-capped wooden hut, snuggle up to his fireplace, drink in the Finnish decoration of a Christmas home and, better yet, book a meet-and-greet with Father Christmas to tell him your Christmas wish list! Online registration is required for Santa's Meet-and-Greet and will open via KLOOK starting at 12pm on 23 November 2022. Space is limited and the sessions are only available from 30 November 2022 – 2 December 2022 and 4 – 25 December 2022, from Tuesday to Sunday between 12pm to 6pm. Check out the ifc website for more details.
Santa's Grotto @ The Murray

Santa Claus has checked into his holiday home at The Murray, Hong Kong. During the month of December, jolly St. Nick is taking some time out of his busy schedule daily from 11am to 12:30pm to meet children at Santa's Grotto in The Murray. Guests who take a photo with Santa Claus and share it on Facebook or Instagram with #TheMurrayHK will receive a Christmas gift. Guests staying with the Murray Christmas Room Package will enjoy complimentary access to the grotto. Otherwise it's $120 for up to four people. Check out the Christmas Market while you're there.
Pacific Place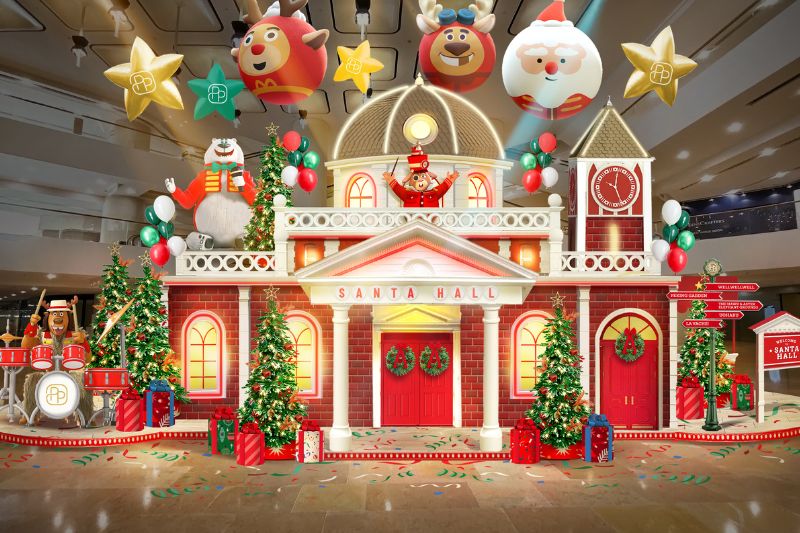 It's been a while since Santa has been able to visit Pacific Place in person, so there's much excitement over his return this Christmas, and tickets are bound to sell out fast! The Spectacular Christmas on Parade Extravaganza promises colourful floats, holiday music giant balloons and performers to add festive cheer. Online registration for the festivities opened on 17 November 2022, via https://christmas.pacificplace.com.hk. Tickets are now sold out.
When: 17 November 2022 – 2 January 2023
Tickets: https://christmas.pacificplace.com.hk.
Find Santa at LEGOLAND Discovery Centre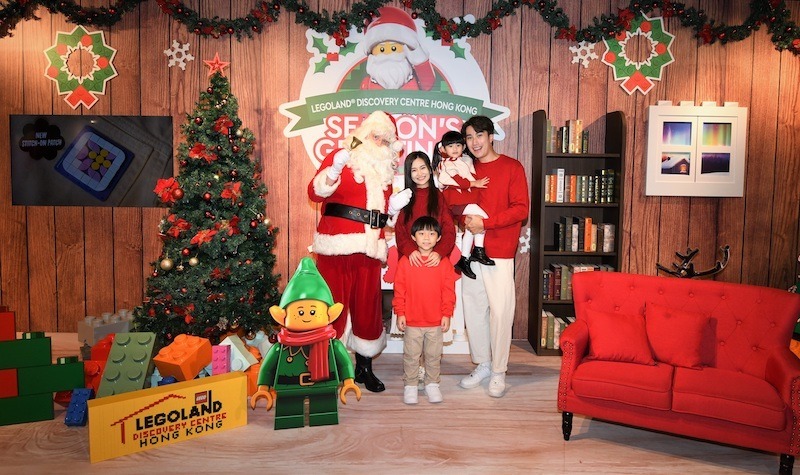 Join the Christmas Treasure Hunt and find Santa at the LEGOLAND Discovery Centre! Plus Santa Claus is hosting a Santa Claus Fans Meeting to meet and greet every visitor on December 17, 18, 20 to 26, from 4 to 7 pm. LEGO Santa Claus Surprise appearance will also take place without any alerts to give you a jump for joy surprise!
Santa's Secret Kingdom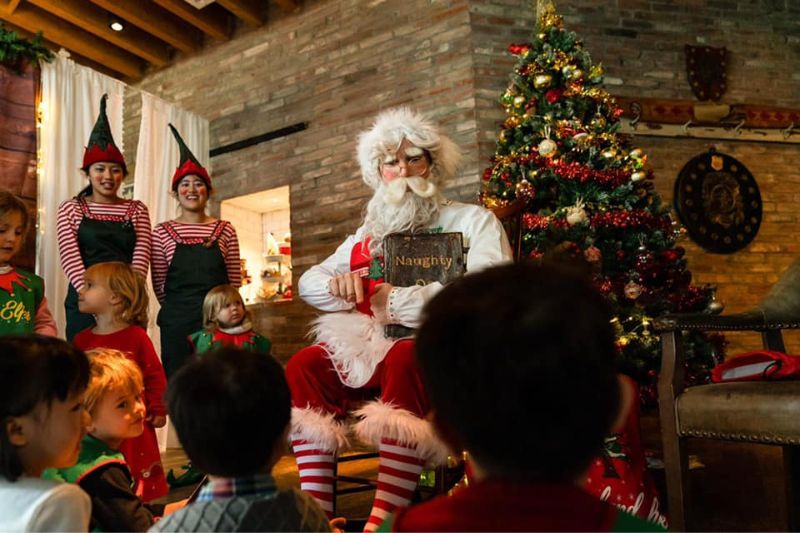 Always a sell out, Hong Kong's answer to Lapland is in a secret location in Sheung Wan and offers a number of Christmas activities alongside Santa and his elves. It is a one hour experience in which children meet fun characters for silly games and fun activities. From the moment your children receive their personalised invite to visit Lapland HK, they will be enthralled!
When: 26 Nov-4 Dec 2022
Tickets: Cost $450 and are available from here
Meet Santa Claus at Sea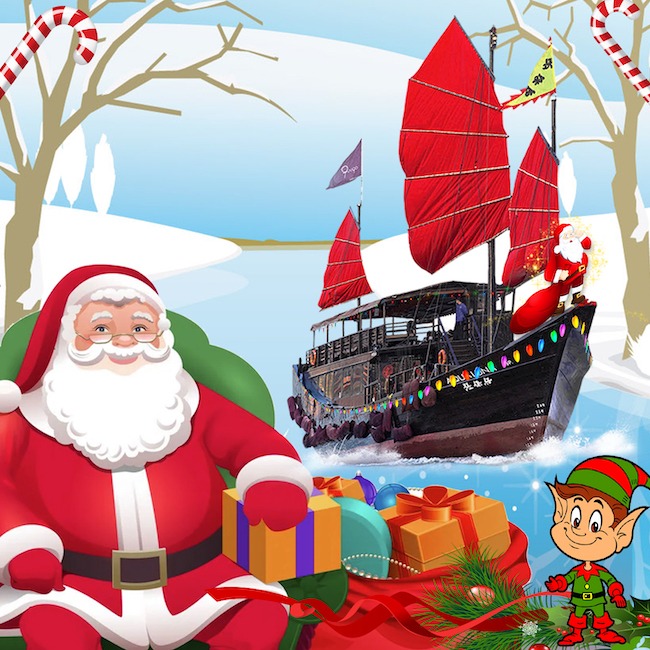 Hop aboard aqualuna's Santa's Adventure Cruise and meet Santa Claus himself while you enjoy a magical 60-minute cruise full of joyful Christmas carols, festive cookies, hot chocolates and candy canes. Kids can tell Father Christmas all about their wish list and pose with him for a memorable photo. Then watch your little ones' faces light up when they receive a Christmas present from Old Saint Nick himself. 
When:
 Dec 2022
Tickets:
Tickets HK$330 for children and HK$250 for adults
The Swedish Winter Fair returns again this year at K11 and among the attractions – Christmas Market, St Lucia Procession, Curling, Reading corner and a reading corner – visitors can also meet Santa Claus from 3:00pm-4:45pm on Friday 25 and 12:00pm-1:30pm, 1:45pm-3:00pm, 4:15pm-5:00pm and 6:00pm – 6:30pm on Saturday 26 November.
When: 25-26 Nov 2022
See Santa @ Shrewsbury Hong Kong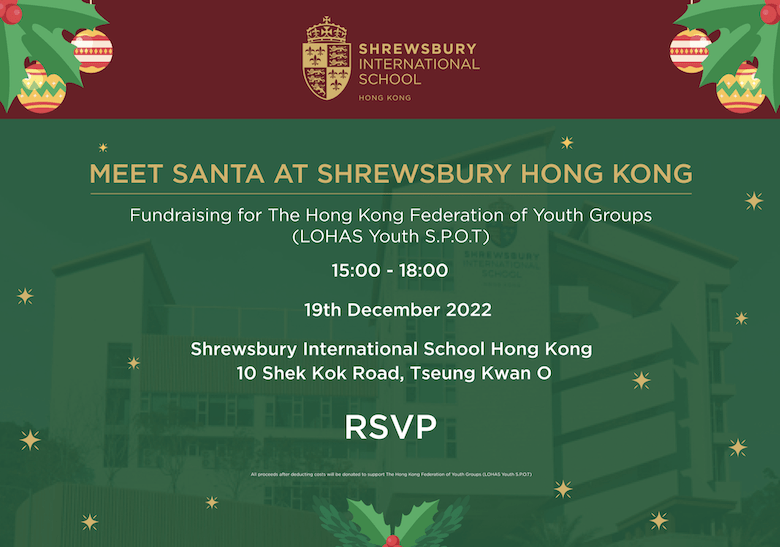 This year Shrewsbury Hong Kong is hosting a special fundraising event and has invited Santa to visit. Sharing the joy of Christmas spirit with the Lohas community, children will have the opportunity to meet Santa and receive a special Christmas gift. All proceeds after deducting costs will be donated to support The Hong Kong Federation of Youth Groups (LOHAS Youth S.P.O.T).
When: 19 Dec 2022, 3 – 6pm
Where:Shrewsbury International School Hong Kong, 10 Shek Kok Road, Tseung Kwan O
Malvern's Magical Christmas
Santa Claus is heading to Malvern's Island West campus in Sai Ying Pun to meet you and your family during an afternoon of Christmas magic. Read Christmas poems, make Christmas crafts, and find Christmas characters all around the campus, and don't forget to visit Santa's magical toy shop to meet the man himself. All proceeds collected on the day will be donated to Crossroads Foundation Hong Kong.
When: Saturday 3 Dec 2022, 10:45am-4:15pm.
Where: Malvern Island West Campus, G/F and 1/F Viking Court, 165-166 Connaught Road West, Sai Ying Pun
Tickets: To register
Carols by Candlelight
Word has it that Santa will be making an appearance at this year's Carols by Candlelight organised by Matilda Children's Foundation on 9 December.
If you liked Where to see Santa in Hong Kong, you may also like:
A Virtual Christmas
Christmas Eve Box Ideas
Things to do in Hong Kong this Month
Images: Featured image Shutterstock; first image Pacific Place; second image Secret Kingdom