Reading Time: 3 minutesWhen Edgar Cheung Ka-long won Hong Kong's first Olympic gold medal since 1996 in fencing, the sport has proven its place in the city's sporting landscape. If you're interested in enrolling your child in fencing, we're here to help! Here's our guide on where you can take fencing lessons in Hong Kong.
(Note: some of these schools may not have English classes. Call ahead to find out!)
HK Elite Fencing
HK Elite Fencing is an established and structured fencing centre that currently partners with leading International Schools on Hong Kong Island. In June 2023, HK Elite Fencing will open a new 6,000 square feet facility at Landmark South, conveniently located in Wong Chuk Hang.
Through experienced coaches and an experienced team, HK Elite Fencing aims to not only teach fencing but work on fitness, flexibility, mental game, discipline, and overall health, helping children to grow in the long term and utilising an advanced international network to create training programs, such as exchange activities with Ivy League schools and National teams.
Many current students have found success and are still representing Hong Kong or fencing for programs in leading Universities.
For more information, please forward your enquiries to hkelitefencing@gmail.com
Hong Kong Fencing School
Cheung Ka-long attended lessons at Hong Kong Fencing School for six years before joining the Hong Kong youth fencing team at 16 years old, so you know this is the right place to build the foundations of fencing!
Hong Kong Fencing School, established for more than 20 years, has experienced coaches including Olympian and National Team representatives. They regularly organise overseas competitions and training for primary school and teen-age fencing students. There are classes for kids from age 4 to adults. Their two fencing centres in prime locations, Kowloon and Hong Kong, total 15,000 square metres. Just a warning, you may be put on a waiting list for now, as the school has seen an influx of bookings since Edgar's win.
Classes start at $280 for an hour. Kids beginner's classes are $1,500 for 5 lessons.
Check their website for more information. 
Yau Ma Tei- Room 1001, 10/F, Gala Place, 56 Dundas Street, Yau Ma Tei, Kowloon. Tel: 2332 3135
Quarry Bay- 14/F, Kornhill Plaza-Office Tower, 1 Kornhill Road, Quarry Bay, Hong Kong Island. Tel: 2567 7833
ESF Schools Fencing Courses
Learn the basics of fencing with 2-time Olympian and ESF Fencing Head Coach Lau Kwok Kin. ESF is offering courses throughout this summer, from Beginner Level 1 to Improper Level 1. Course prices range from $4,200 for 14 beginner classes, to $6,000 for 15 improper level classes.
Check their website for more information. 
Courses take place at various ESF locations throughout Hong Kong. Most courses start at the end of August.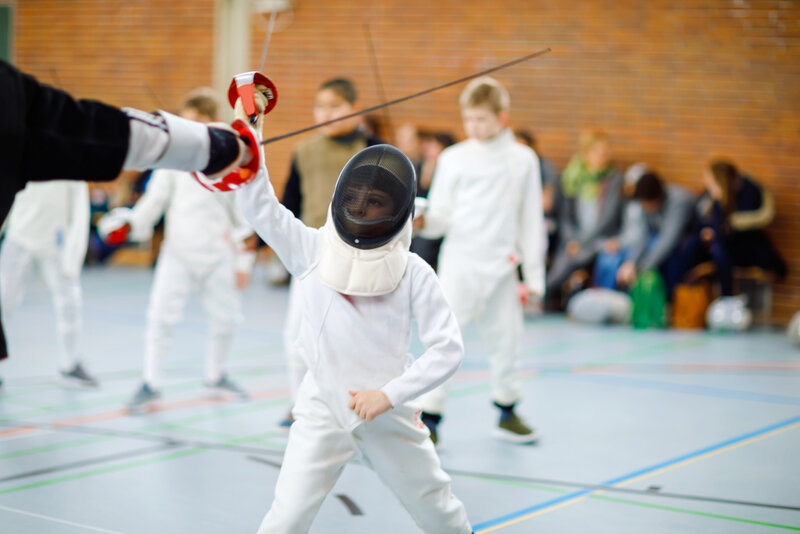 Fencers Club Hong Kong
They offer classes for children of various ages, starting from toddlers (who use plastic swords!) to children's foil and epee classes. Since Edgar's Olympic win, they've added more classes to accommodate the increase in enquiries. Classes are $1,200 for 6 lessons or $230 per lesson.
Check their Facebook page for more information. 
Fencers Club Hong Kong, Room 6, 11/F, China Shipbuilding Tower, Cheung Sha Wan Road, Cheung Sha Wan. Tel: 9530 3412
Hong Kong Fencing Master
The Head Coach is 2-time Olympian Lau Kwok Kin, so you know you're in good hands here. Working in tandem with the ESF programme, there are a few programmes here to suit all age levels, from toddlers to teens/ adults. The school is running summer camps and while some have already started, the next one is starting on September 5. Taking place every week, for a total of 16 lessons, the camps cost around $4,000.
All classes are taught in English and are held at various sports centres and ESF schools. Check ahead!
Check their website for more information. 
Classes are held at various locations around Hong Kong. Check ahead to make sure. Call 852 6900 1070 for more info or email info@hkfencingmaster.com.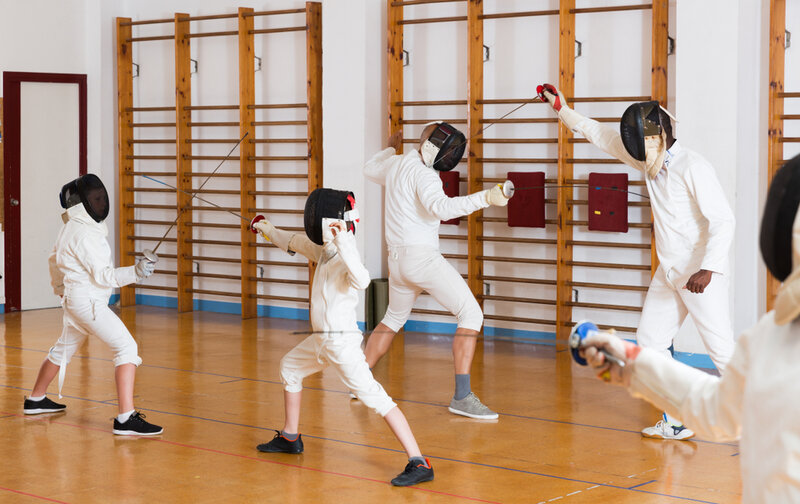 ProFencing
Founded in 2000, ProFencing is an established presence in the fencing community in Hong Kong. They have classes for 4 age groups, from preschool to adult's classes. Gear is provided. Classes start from $1,800 for 8 lessons.
Check their website for more information. 
ProFencing, 3/F, Chinachem 333 Plaza, 333 Castle Peak Road, Cheung Sha Wan, Kowloon. Tel: 2390 3292. Email: info@profencing.hk 
For more information about Fencing in Hong Kong visit www.youth.gov.hk
Featured image courtesy of Shutterstock
Related articles: