Reading Time: 4 minutes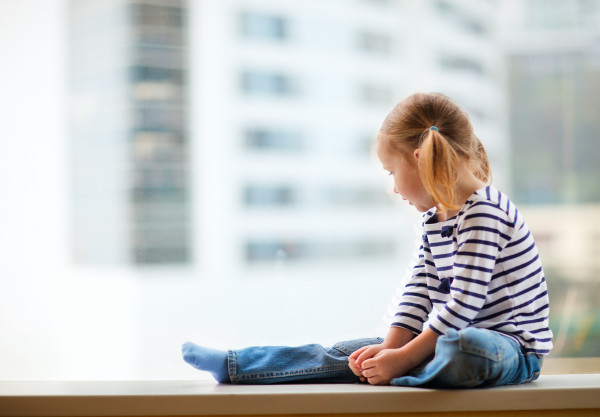 When my family and I moved into a new multi-storey apartment block in Deep Water Bay, I was surprised to find there were no locks on any of the windows. I didn't think my two-year-old had the manual dexterity to turn the handle, but I didn't want to risk being proven wrong. The real shock came when we asked our landlord if we could have locks installed; the answer was no, because of concerns that locks would negatively impact the look of the frames.
It's a response that doesn't surprise Stella Abraham, a residential leasing consultant at Jones Lang LaSalle. She says window locks are not standard in Hong Kong's high-rise apartments and that landlords are not obliged to put them on.
Tragically, accidents do happen. Several children have lost their lives in recent years after falling from apartment windows.
"Tragedies have occurred in both the expatriate and local Chinese communities. It has been a continuing issue," Stella says. "I would encourage anyone moving into a new apartment to first ensure locks have been installed on all windows which pose a threat."
Stella settles dozens of new families each year; in fact, 80 per cent of her clients have children. She says, in the excitement of a new move and looking for property, certain safety aspects can be overlooked.
"It is always advisable to walk around the entire apartment before signing a lease to decide on which windows require lock installations. That information can then be presented to the landlord as part of the offer letter," says Stella. "I suggest to all my clients that they secure their apartments, as even those without kids may have children visit at some stage."
Stella has never had a landlord refuse her application for locks. In my own experience at Deep Water Bay, it took several applications from us, and other families in the building, before the landlord conceded to install a particular type of lock – at the tenants' expense. It would have been much better to have it sorted out by our leasing agent before we moved in.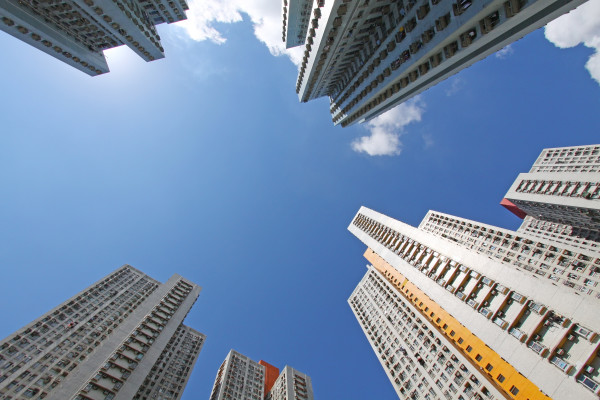 Decidedly secure
When the McAuliffe family purchased an apartment on the 46th floor of a Hong Kong Island high-rise, their children were three months, 15 months and 30 months old. Mum, Simone, made securing the windows and balcony her first priority.
"I was particularly concerned because my eldest was a big climber; she was climbing out of her cot at nine months old," she says.
Simone looked at several different options, such as attaching chains to the windows so they could only open a couple of inches. She also considered installing locks that would require a key to open, which would be hidden out of reach of small hands.
She eventually decided the best and safest choice for her family was to place internal bars on all the windows, so while they could still be opened wide for fresh air, nothing larger than a hand could fit through. These bars, when designed properly, prevent accidents and falls, but are not indestructible: a fire rescue team, for example, should they be able to reach the window, would have the tools to break the bars.
"It was also the easiest option, as there were several local companies who were able to do the job, and there was plenty of variety in styles and colours to choose from," she says. "It cost $3,000 to place bars on 12 windows – a small price to pay for peace of mind."
But when it came to safely securing her balcony doors, the options were fewer. Simone was unable to find anything suitable locally, so she had deadbolt locks sent up from Australia. She also refused to allow any furniture to be placed on her balcony, which could tempt little climbers.
"Some might say I'm overly cautious, but it's better to be safe than sorry. There are no second chances when you live on the 46th floor."
But it's not just those in high-rises who need to heed caution. Parents in first- or second-floor apartments shouldn't be complacent, as even a short fall can inflict serious injuries, or worse.
As well as windows and balconies, any rooftops and utility platforms need to be childproofed. Ensure doors leading to these areas are properly secured, and keep anything that can be climbed upon, like bikes, furniture or laundry equipment, far from balustrades.
Educating everyone
No matter how well you have furnished your apartment with locks, they can't prevent accidents if they're not used.
Education for every member of the household, including helpers and visiting friends and relatives, is crucial. There's no point having a lock on a balcony door if Grandpa goes out for a cup of tea and then comes back in forgetting to secure the door behind him. If family members or guests need reminders, there's no harm in placing signs which read, "Don't forget to use the lock," in strategic places around your home.
But if you have any doubt those instructions will be followed, listen to the advice from child specialists. Dr Jessica Ho from welfare agency Against Child Abuse says, for families with children aged five and under, there should be only two options when it comes to windows.
"Screw windows shut so they can't be opened at all, or put bars on them," she says. "Pre-schoolers and kindergarteners are very active explorers, and they have so much curiosity, but no awareness of danger."
Dr Ho says children aged six and over will start to develop an understanding of caution, but risk still exists. "Any child can become excited while waiting for Daddy or Mummy to come home, or visitors to arrive, and forget all about window safety," she warns.
The agency provides a home visitation programme for new parents and parents new to Hong Kong who wish to create a kid-safe environment. Trained volunteers will share experiences and advise on all potential dangers, both obvious and hidden.
Another consideration when setting up house in a high-rise is the safety of those down below. It can be a fascinating experiment for a toddler to stick a not-so-treasured toy through a small gap and see what happens when they let go. Education and supervision can minimise the chances of nasty surprises from above.
While there are potential perils, living at lofty heights is a reality for most of us in Hong Kong, and can be an extremely positive experience for the whole family. Larger apartment blocks will usually provide better facilities for kids, including playgrounds, leisure rooms, swimming pools and tennis courts. There are also likely to be more children around who are available for quick and easy play dates. Just a few precautions to keep little ones safe on the inside will help everyone rest a little easier.
---
Apartment Safety Checklist
1 – Secure: Install locks or bars on all windows, and secure doors leading to balconies, rooftops and utility platforms.
2 – Educate: Inform children, teenagers and all adults in the household (including visitors) of the house safety rules.
3 – Remind: Strategically place signs for windows and doors to be kept closed and locked.