Reading Time: 5 minutes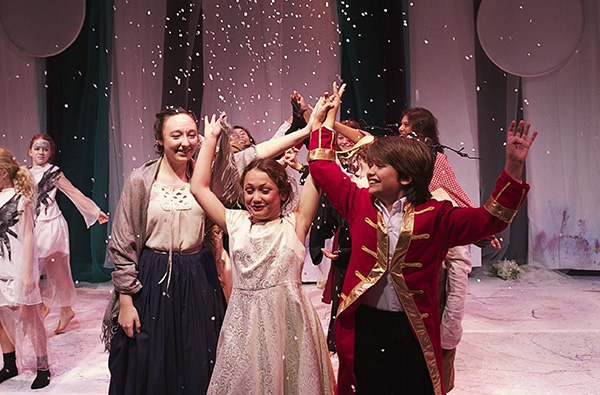 CREATIVE
Faust Arctic Adventures
Does jumping on The Polar Express, battling the Snow Queen, swimming with polar bears or flying with reindeers sound like it would appeal to your children? Join Faust for an unforgettable holiday experience through creative writing or drama! Boost your child's confidence and stimulate their imagination with a winter holiday experience that is both fun and festive.
4 to 13 years
17 to 21 December, 27 to 29 December, 2 to 4 January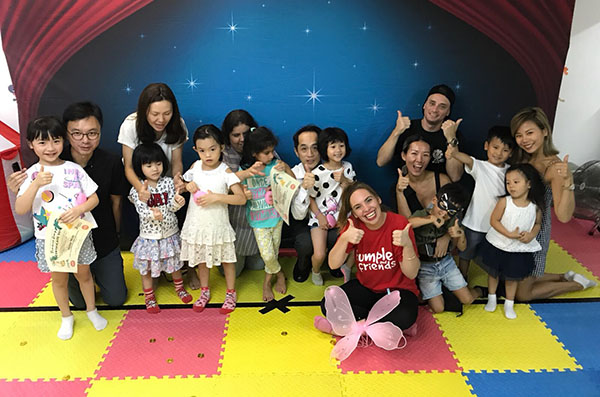 Rumple and Friends Christmas Adventure Camp
Rumple and Friends is a company providing professional entertainment for events and parties. Camp leaders are professional actors who work exclusively for Rumple and Friends. They all have lots of experience working with and performing for kids and are experts in drama and theatre! Camp's curriculum includes arts and crafts, games, dances, creating a play together. At the end of the camp, parents will get to enjoy a performance from their little ones!
3 to 8 years
17 to 21 December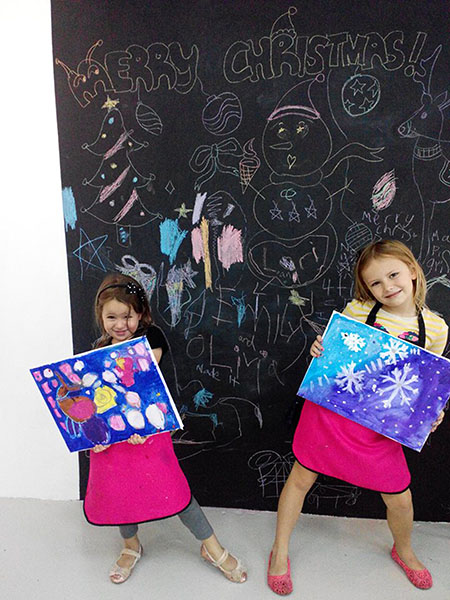 Little Picasso Studio Cosmic Christmas Camp
This year, Little Picasso will have a unique Christmas panto which will follow Santa on an adventure of a life time to outer space! Creative artists are needed to redesign Santa's sleigh and clothing to allow him to travel to space. Children will have fun building reindeer and Santa, canvas painting, drawing, 3D craft making and more!
3+ years
17 to 21 December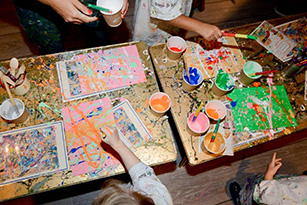 Maggie & Rose
The kids will be having lots of fun getting into the Christmas spirit, Maggie & Rose style, with seasonal themed activities that include arts and crafts, cooking, make & make believe creative play and music. This Christmas, the kids will be building a snowman, making gingerbread men, becoming elves, making tree decorations, getting inspired by artists such as Bansky and Rauschenberg and rocking out to carols and jingle bells.
4 to 8 years
17 December to 4 January
Woodland Pre-Schools Christmas Camp
This multi-activity camp delivers on Woodland's core elements of Learn, Move and Create. Children will be jingle bell dancing, singing along with Rudolf, kicking the baubles around the Christmas tree, baking Christmas cookies and creating some special gifts!
3 to 7 years
20, 21, 27, 28 December, 2, 3, 4 January
MANDARIN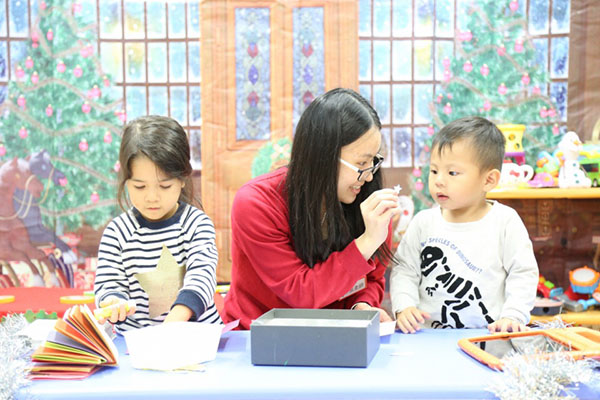 Mini Mandarins Learning Centre
Mini Mandarins is a great place for your child's Mandarin to flourish this Christmas where a series of fun and innovative workshops will be held. The Christmas workshops include a range of exciting classes such as cooking, arts and crafts, musical theatre, dream job role play and mini world traveller. Also, your child can enjoy practicing Putonghua in "real life" situations at the Mini Metro, International Mini Post Office and Mini Wonton Shop.
2.5 to 10 years
20 December to 4 January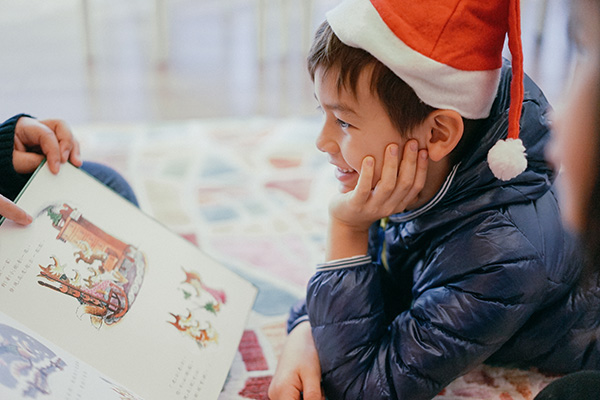 Southside Mandarin
With the festive season just around the corner, Southside Mandarin presents their annual Christmas Camp. Besides Putonghua classes, there will also be lots of activities for children, including Putonghua X'mas Art, X'mas Dance, Wushu and much more! There will also be a Christmas party, Santa Claus and presents for all.
3 to 12 years
24 December to 4 January
Mandarin for Munchkins
These camps are intensive 5 days per week in-house programmes where children will learn Mandarin through many activities including arts and craft, music, stories, cooking, games and science discovery. For older children, a full day boot camp is also offered which combines language classes as well as indoor and outdoor activities in Mandarin immersion.
3 to 14 years
17 to 21 December, 31 December, 2 to 4 January
YWCA – Mandarin for Kids
Keep your little munchkins busy this Christmas holiday at the YWCA Mandarin Camp! Including fun activities in a 100% Mandarin immersion environment, this one week camp is structured around stories, games, music, dancing and hands-on crafting. The goal of this camp is get children to learn and speak Mandarin in a natural way and of course to have fun while doing it.
3.5 to 5.5 years
17 to 21 December
EDUCATIONAL
First Code Academy
Through age appropriate, carefully crafted, with a combination of concepts and project-based learning, students build a solid computer science foundation. Being a creator with technology gives children essential skills for the future including critical thinking, creative confidence and communication.
4 to 18 years
17 December to 4 January
https://hk.firstcodeacademy.com
HK Kidz
The holidays are a great time for children to be exposed to a new language. HK Kidz is running a selection of fun and activity-packed Christmas camps in English, French, German, Spanish, Japanese and Mandarin. It's fun, it's educational, and the language learning method through play or exciting activities makes it easy for children to learn and build confidence!
1.5 to 12 years
20 December to 4 January
Blueinno Christmas Inventor Camps
Blueinno's inventor camps provide opportunities for children to explore technology and creation. Students will learn basic and important concepts of STEM from coding, electronics to robotics. With a large emphasis on playing to learn, creativity and design thinking, Blueinno uses education tools like Arduino, Micro:bit, and more. Students build fun and exciting projects in four days, and takeaway their own designed robots.
6 to 13 years
18 December to 4 January
ACTIVE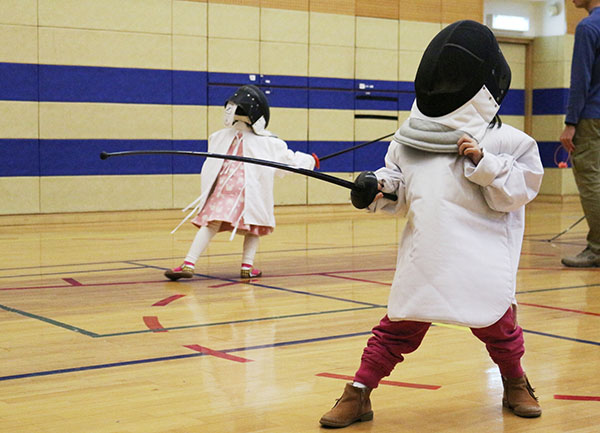 YWCA – Fencing
The physically demanding activity of fencing works the quadriceps, calves, biceps, triceps and the abdominal core muscle. It helps children to develop speed, agility, balance, strategy and to train their motor reactions.
4 to 8 years
20 to 21 December, 27 to 28 December
ESF Winter Multi Sports Camp
All camps combine a range of age appropriate activities that aim to develop a core range of skills such as very basic motor skills (running, jumping, turning, balance) through to more sophisticated game related abilities (teamwork, speed and agility, etc.).
2 to 11 years
17 to 21 December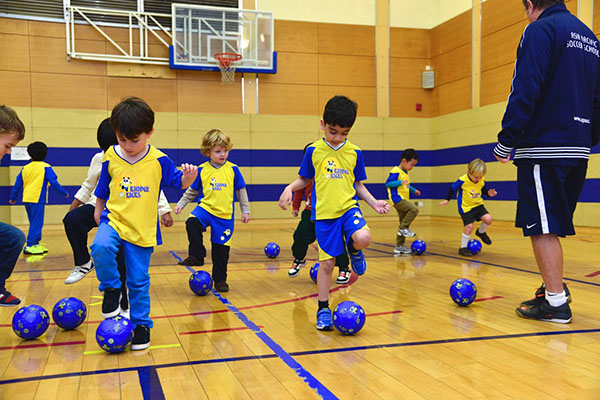 YWCA – Kinder Kicks
Kinder Kicks Soccer is one of the most popular programmes at the Y. Professional coaches uses a variety of exciting games and special equipment such as bean bags, skittles, mini footballs and goals to teach the basics about football. These games help develop a child's motor skills, while teaching valuable social skills!
2 to 5 years
17 to 28 December
Minisport
The new camp location in Cyberport at Delaney's will surely result in fun for all! Kids will get the opportunity to play football, tennis, basketball, athletics, yoga, Lego and t-shirt printing etc. The kids will enjoy a trip to Repulse Bay on day three of the camp to enjoy the signature beach party games. On the last day, there will have an end-of-camp party with Delaney's supplying the bouncy castle, food and drinks for the little ones.
2.5 to 9 years
17 December to 5 January
www.sportsclassesforkidshk.com/camp
COOKING
InterContinental Gingerbread House Decorating Class
This festive season, your children can decorate their own gingerbread house with InterContinental's Executive Pastry Chef, Christian Gonthier. Classes are inclusive of a storytelling session from "The Nutcracker", the beloved holiday story about a little girl who travels to the Land of the Sugar Plum Fairy with a Nutcracker Prince. Both kids and parents can enjoy Hot Chocolate during the Nutcracker storytelling, plus a visit by Santa Claus. When parents reserve The Steak House winebar + grill Weekend Semi-Buffet Lunch, kids taking part in the Gingerbread House Decorating Class dine for free.
5 to 11 years
22 December
Complete Deelite
Learn how to decorate a Christmas unicorn cake or create a gingerbread house, make a cookie bouquet, Christmas cupcakes, drip cakes and more! Complete Deelite has an array of fun baking and decorating activities for children this Christmas that will get them excited about being in the kitchen. Even better, you'll be able to eat the beautiful bakes!
6 to 14 years
10 to 4 January
YWCA – Junior Sweetie Kitchen
With classes teaching kids how to bake emoji cake pops, ninja cookies and Christmas minion ice cream, your little ones will be bringing home lots of sweet treats for the whole family to enjoy this holiday season!
6+ years
20 to 27 December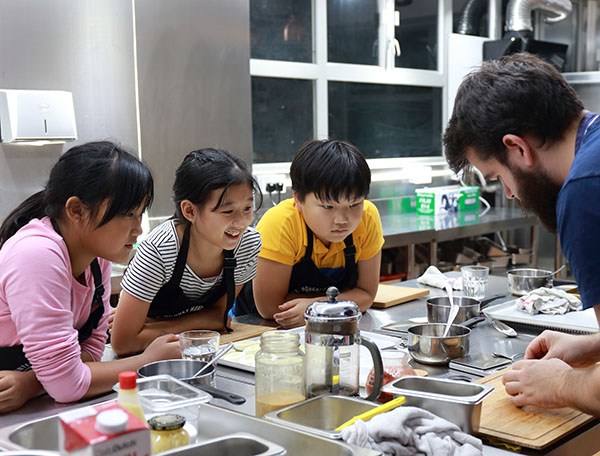 Hungry Hunter HK
Hungry Hunter HK is a family run cooking workshop for families and kids, focussing on well-rounded experiences in the kitchen for students of all ages. The Hungry Hunter seasonal workshops focus on seasonal recipes, healthy but delicious food, cleanliness, team building and building positive food memories.
7+ years
17 December to 4 January